A home management binder or notebook is a great way to keep track of everything you need to keep home and family life running smoothly.  Even if you don't need or want a binder, you might find a few of these printables helpful in other ways.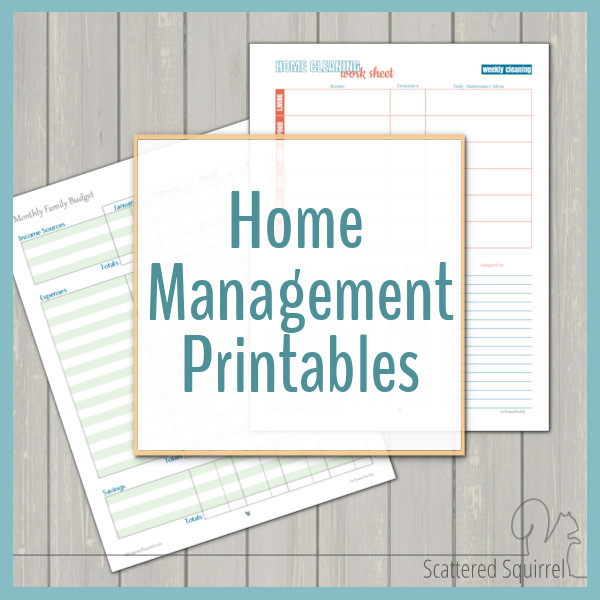 Home Management Printables
The printables below have been grouped together by section, but feel free to use them on their own or in combination with other printables the sections are just there for suggestions and organizing the home management  printable galleries in a way that makes it easier to find what you are looking for.  Just like all the pintables here on Scattered Squirrel, simply the pictures of the ones that you would like and you'll be taken to their PDF file that you can either download or print right from your browser.
Cleaning
---
Home Maintenance
---
Spring Cleaning
---
Important Info
---
Kids Section
---
Family Fun
---
Finance
---
Lists
---
---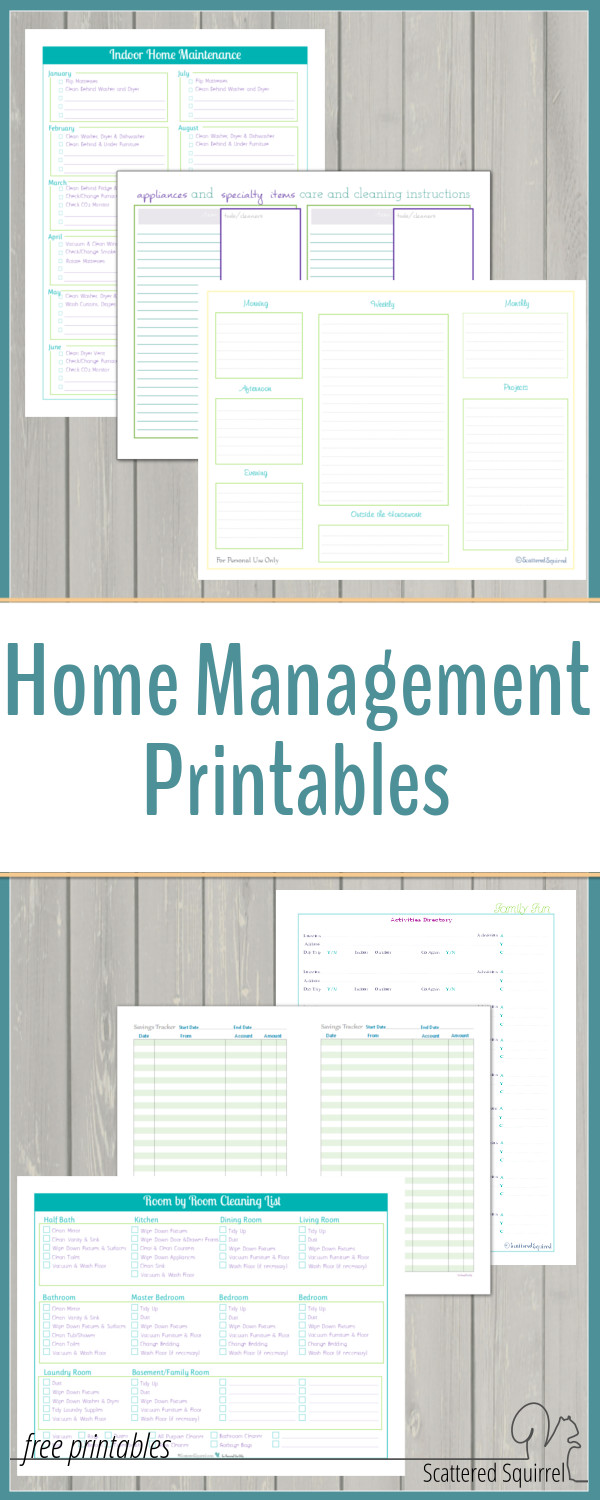 Please remember that all printables shared here on Scattered Squirrel are for personal use only. If you would like to use them for something else, drop me and line at alli@scatteredsquirrel.com and I'm sure we can work something out. Thanks so much for stopping by!