Moving can be a wonderful adventure, but it's also full of chaos. There are so many steps and things to keep track of and it can quickly become overwhelming. For our last move, I created a move management binder and it was a huge help in keeping us on track. Between the packing and the house hunting, there are just so many details that we need to keep track of. Having one place to store all the information you need is a great way to make sure that nothing gets forgotten and that your move runs smoothly.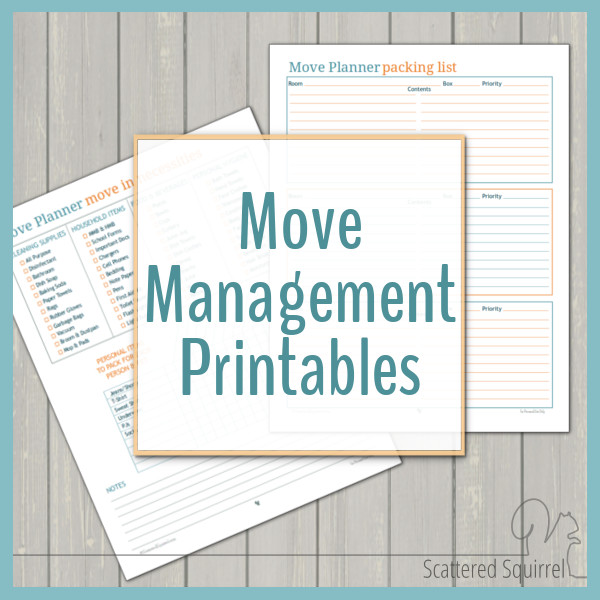 Move Management Printables
Below you will find a collection of printables that will help you manage your next move. Everything from packing lists to a Move-In checklist can be found below. To get a copy of the ones you'd like all you need to do it click the picture and you'll be taken to the PDF that you can then save or print straight from your browser. Moving is stressful enough without having to worry about forgetting something, I hope the printables below will cover all your move management needs.
---
Half-Size Moving Printables
---
Please remember that all printables shared here on Scattered Squirrel are for personal use only. If you would like to use them for something else, drop me and line at alli@scatteredsquirrel.com and I'm sure we can work something out. Thanks so much for stopping by!