Dated calendars are the staple planning tool in my book.  Everyone needs a dated monthly calendar at the very least, so they can keep track of appointments, upcoming events and have a general overview of what is happening in their life each month.  They can help make sure you don't overschedule yourself and are fantastic for planning family activities.  The year at glance dated pages make blocking out vacation time and other long-term planning a cinch!  Every year I have a lot of fun creating new dated calendar for all of you.  I hope you enjoy them!  Be sure to stop back in the spring when I'll be uploading next year's calendars!!!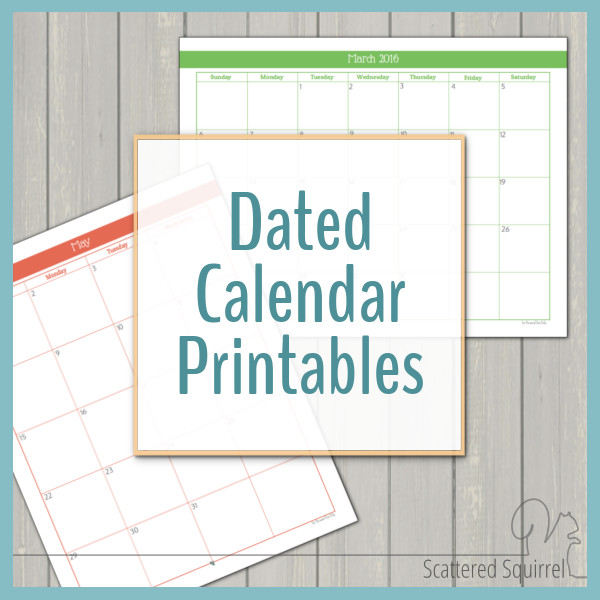 Dated Calendars for 2018
Single Page Per Month
You will find both the full and half-size versions of the 2018 Dated monthly calendars by clicking the picture below.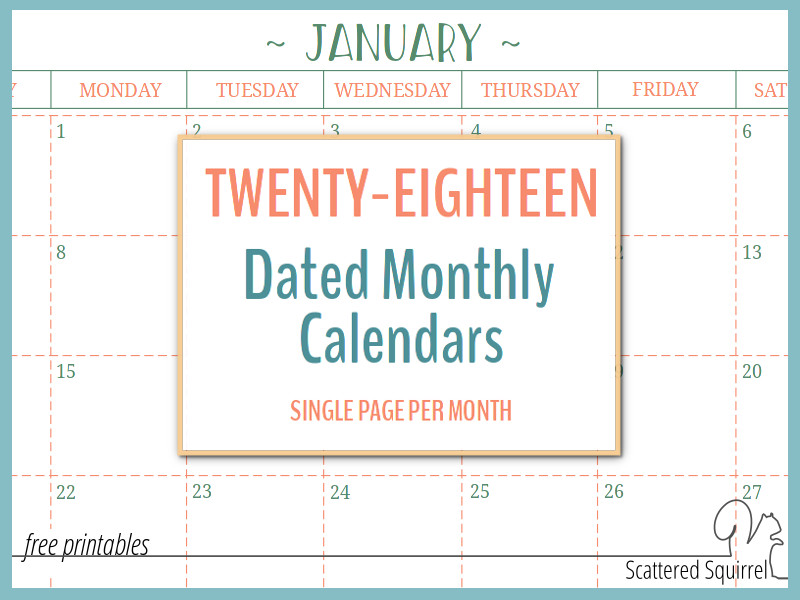 Two Page Per Month
Again, both the full and half-size versions of the two page per month 2018 dated calendars can be found by clicking the picture below.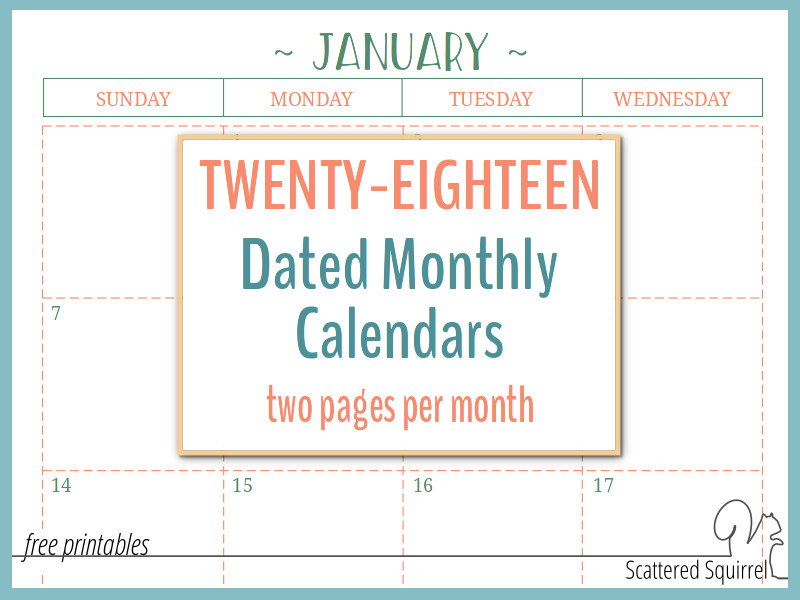 Yearly Calendar
Click the picture to get the 2018 yearly calendar printables.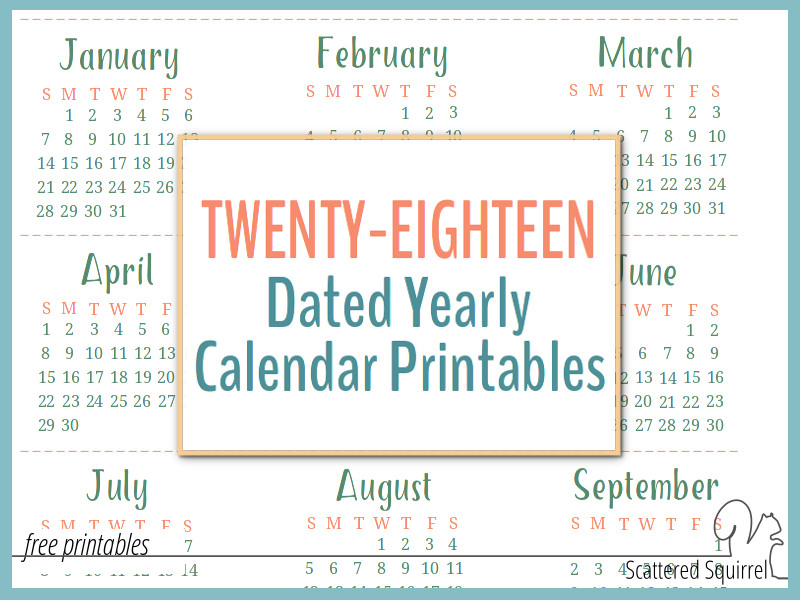 Dated Calendars for 2017
For 2017 I opted to go for a colour scheme that was a little more simple.  I'm calling it blue skies and sunshine.  As we get closer to the start of 2017 I'll be adding in some matching weekly and daily planner printables as well, but for now, the dated monthly calendars should give you a great head start on your planner for next year.
Full-Size
Half-Size
Year on a Page
Please remember that all printables shared here on Scattered Squirrel are for personal use only. If you would like to use them for something else, drop me and line at alli@scatteredsquirrel.com and I'm sure we can work something out. Thanks so much for stopping by!