Dated calendars are a staple planning tool. Everyone needs a dated monthly calendar at the very least, so they can keep track of appointments, upcoming events and have a general overview of what is happening in their life each month.
Every year I have a lot of fun creating new dated calendars for you. I hope you enjoy them!
Check Out the Dated Calendars for This Year and Next Year Below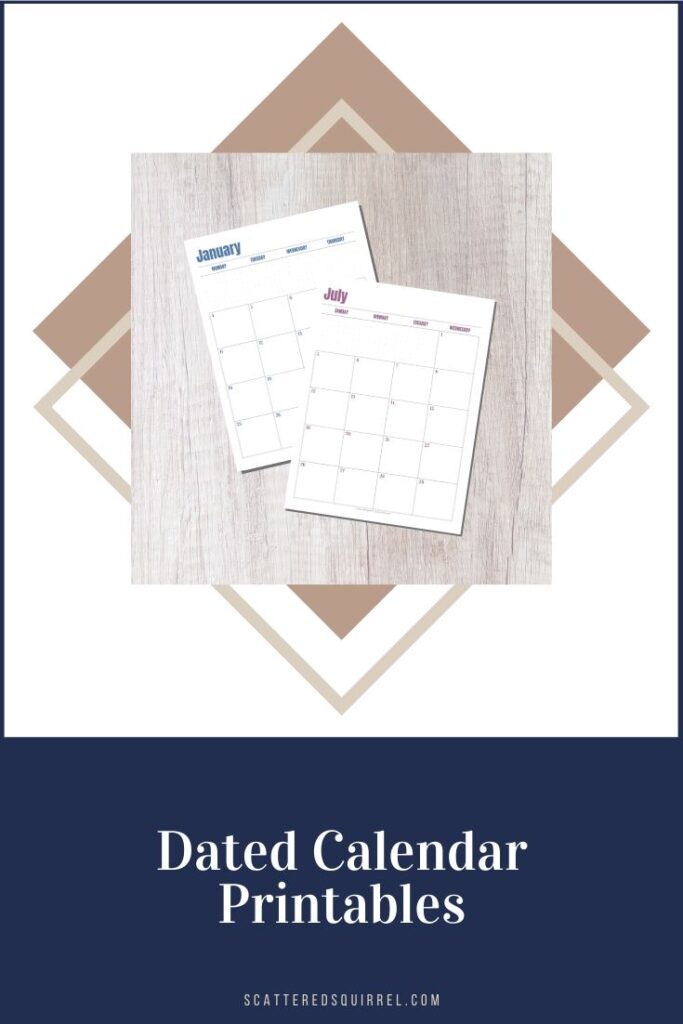 Table of Contents
One of the nice things about dated calendars is how useful they can be. Monthly calendars can help make sure you don't over-schedule yourself and are fantastic for planning family activities.
The year at glance calendars make blocking out vacation time and other long-term planning a cinch! Use different coloured highlighters or sticker dots to colour code important events that you can see at a quick glance.
Whatever your monthly or yearly planning needs are, I hope you find a calendars that fits your needs.
Calendar Year Calendars
The calendar year calendars are where you'll find the traditional January to December calendars. Each calendar year there are eight versions of the calendar in different layouts and start days so that you can choose that one that best fits your needs.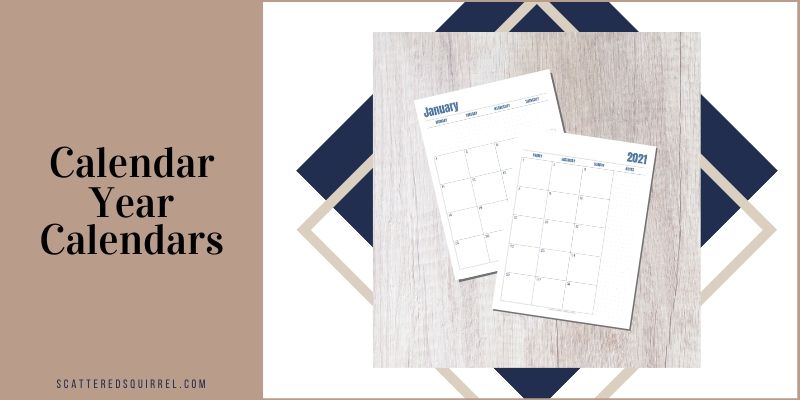 The different options include:
Full or Half-Size
Monday or Sunday Start
Yearly
Two Pages Per Month
Single Page Per Month
2023 Calendars
The 2023 calendar printables are a blend of classic fonts and simple colours. Inspired by a walk through the winter woods, the emphasis is on simplicity so that your plans and creativity can shine on the page. The Forest Simplicity Collection is the newest printable collection we have here on the site.
You'll find all the 2023 calendars by clicking the image below.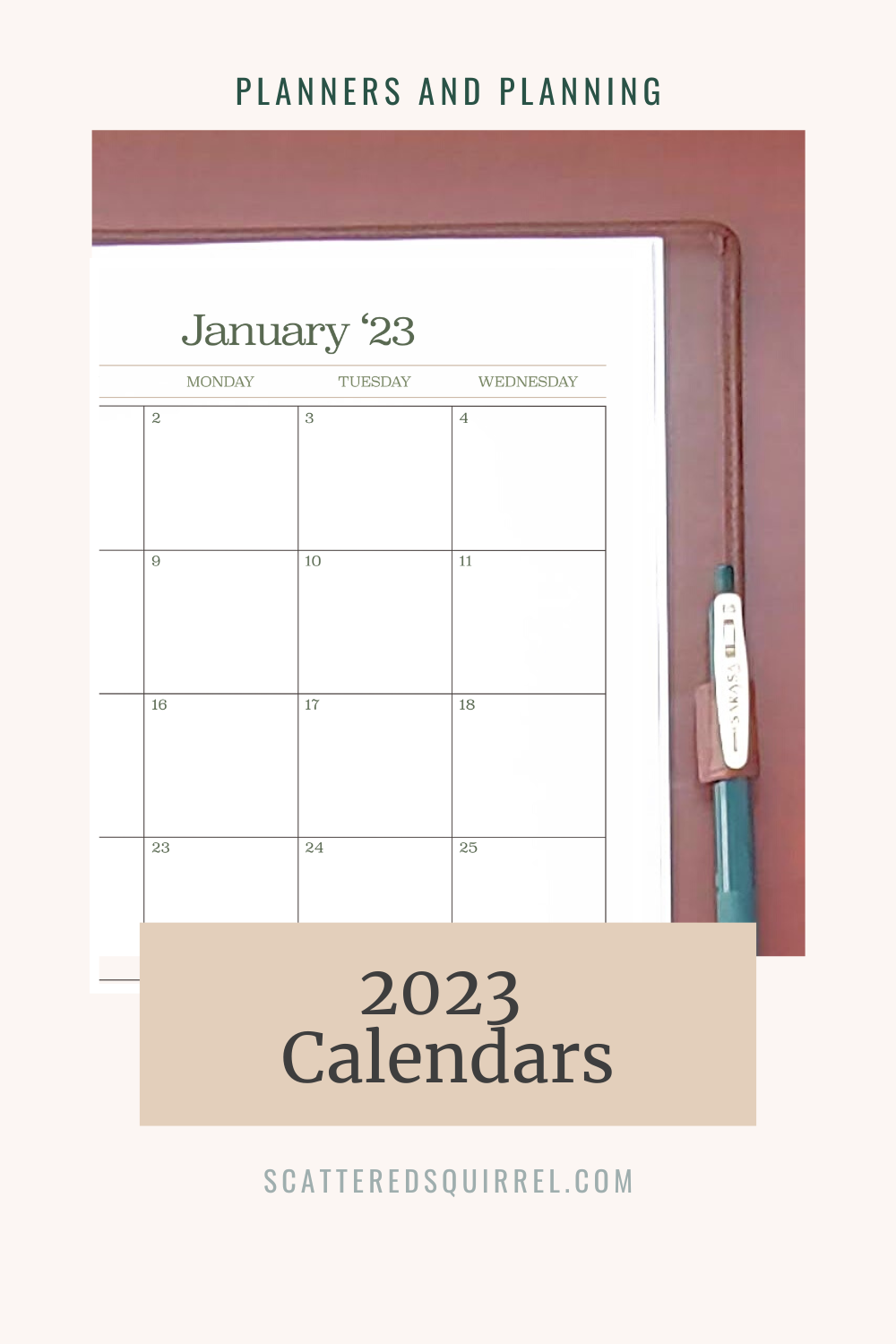 Click here to check out the 2023 Dated Calendars.
Academic Calendars
The academic calendars start in July of the current year and end in June of the next. Just like the dated ones, these come with just as many options for you to choose from. Whether you're a teacher needing to lesson plan in advance, a student wanting to get their planner set up early, or just someone who prefers planning the academic year, I hope you find a calendar to fit your needs.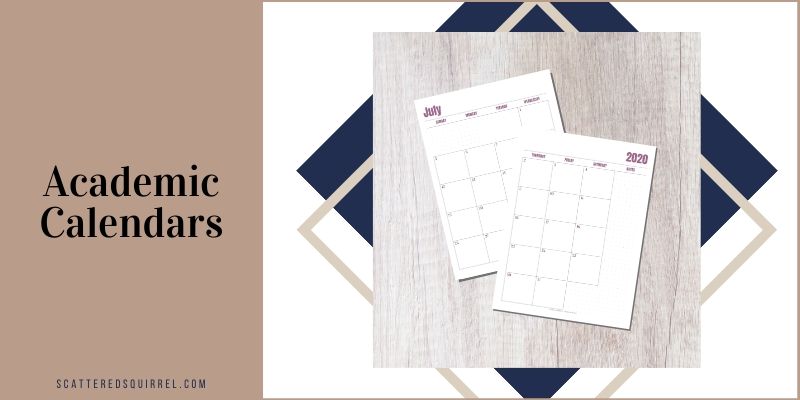 The different options include:
Full or Half-Size
Monday or Sunday Start
Yearly
Two Pages Per Month
Single Page Per Month
2022-2023 Academic Calendars
The 2022-2023 Academic calendars are also in the Forest Simplicity collection. They're also a bit of a blank canvas. Washi tape and stickers don't have many design elements to compete with.
Just click the photo below for a better look at the new academic calendar printables.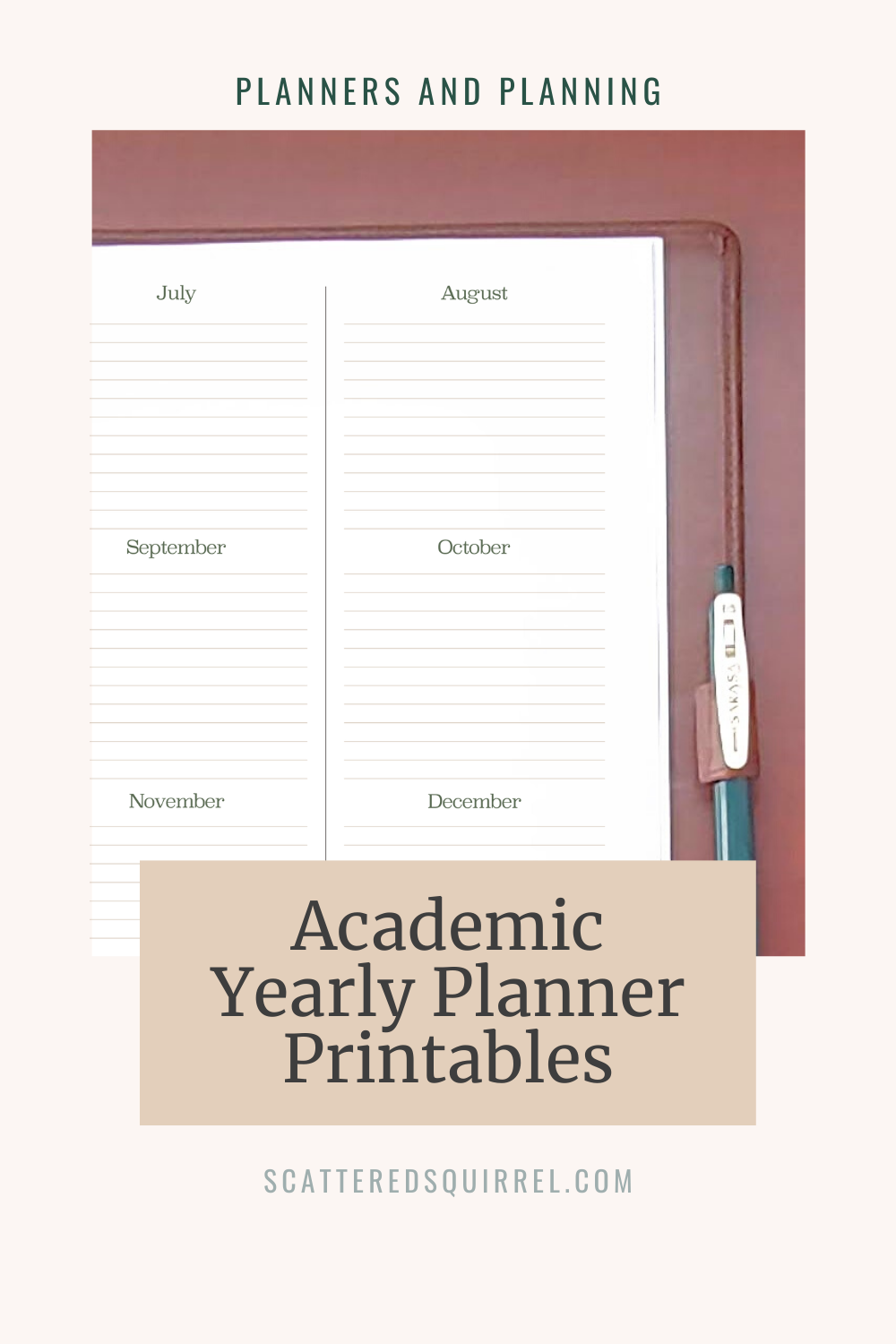 Click here to check out the 2023-2023 Academic Calendars.
I hope you enjoyed checking out the calendars. More importantly, I hope you at least one that will first your needs. Be sure to stop back in the spring when I'll be uploading next year's calendars!!!
Until next time I hope you enjoy your calendars.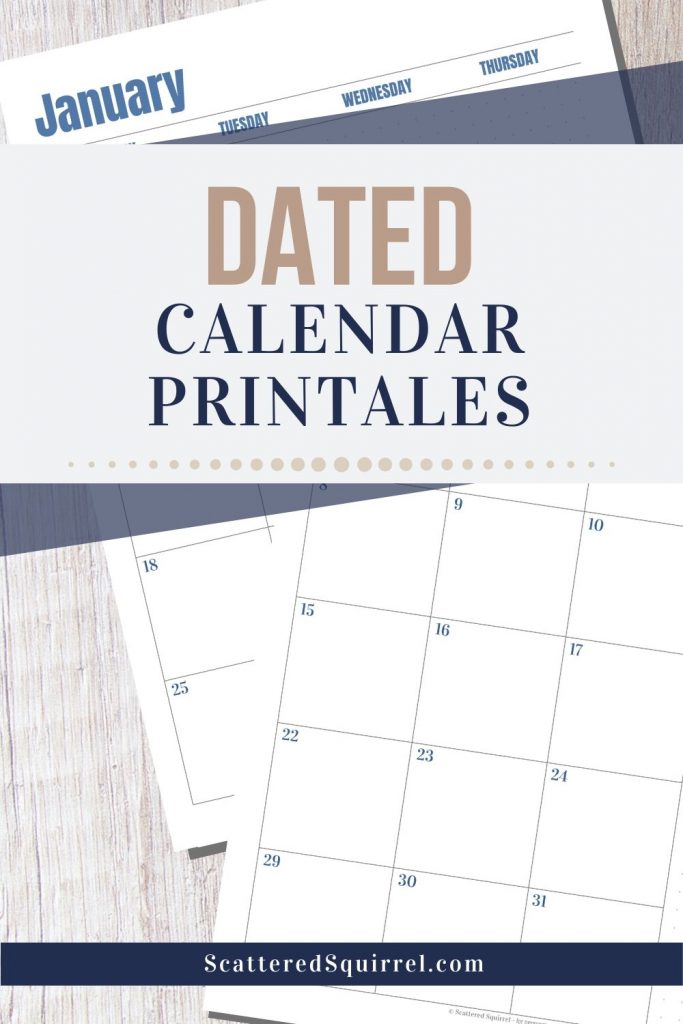 Please remember that all printables shared here on Scattered Squirrel are for personal use only. If you would like to use them for something else, drop me and line at alli@scatteredsquirrel.com and I'm sure we can work something out. Thanks so much for stopping by!