Meal Planning and Menu Ideas
Meal planning brings peace of mind to the kitchen and helps to serve so many different purposes.
It can help to save you time in the kitchen, no more wondering what you're going to make for dinner because it's already planned ahead of time.
It can save you money at the grocery store because you can create your shopping list based on your plan, so you're not buying stuff that will go to waste.
It can save you money by making those last minute stops at the store or ordering take out unnecessary.
It can help make sure that you waste less food.
It can help make sure that you and your family are eating well balanced, nutritional meals throughout the day.
With so many great reasons for it, it's no surprise that meal planning is gaining in popularity and diversity.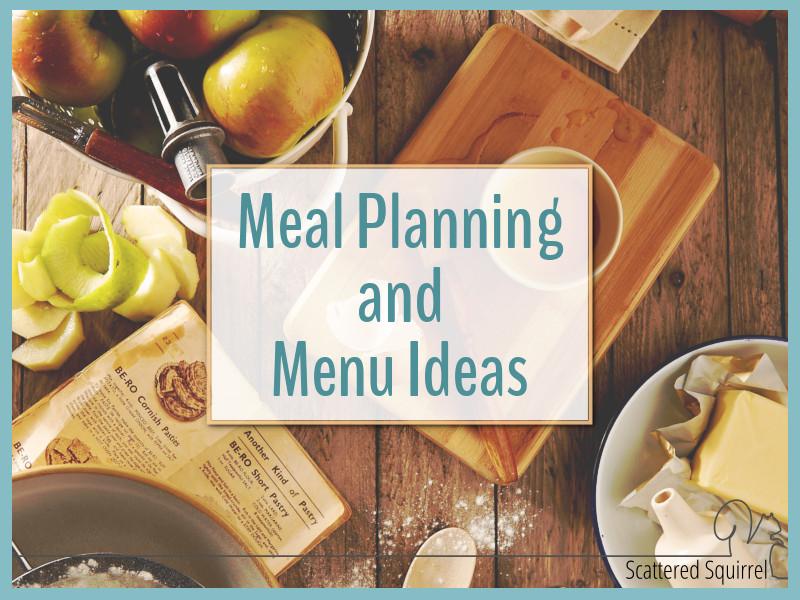 Meal Planning Systems and Printables
Meal planning, like any other planner system, will need to evolve and change over time to fit your needs.  Life isn't stagnant and neither are our planning needs.  That's why you'll find a variety of different meal planner printables shared here on the blog.  As my family's needs and requirements change and I updated our meal planning system I share them here on the blog for any of you who might find them useful.
If you're looking for a new meal planning system, check out these posts for some ideas.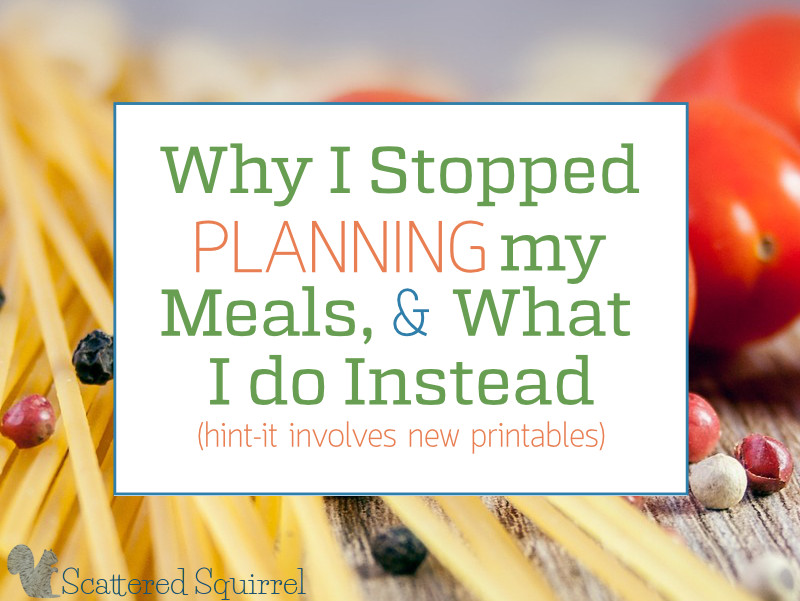 Aside from our everyday meal planning needs, sometimes we need a little extra help planning those special meals for holidays or picnics or get-togethers.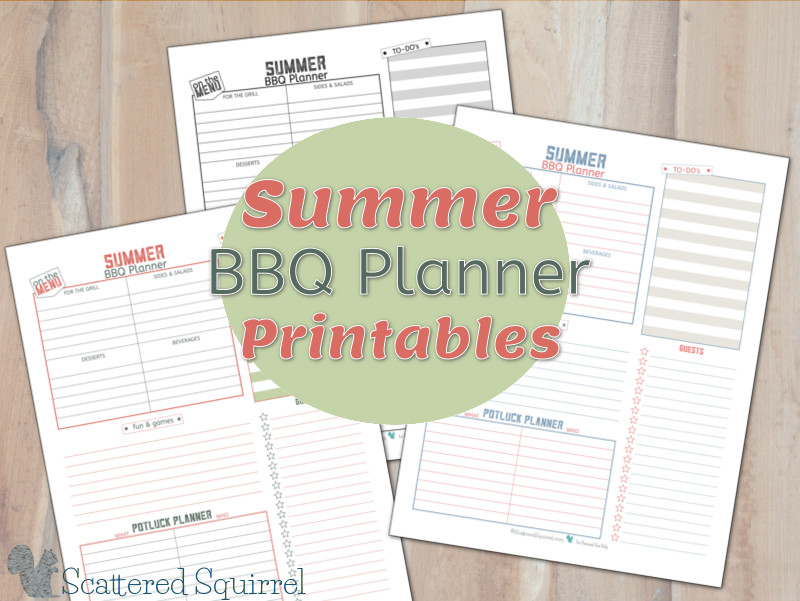 Finding the right meal planning system for you is the crucial to making sure it's something that will be efficient and work well for you.  I wrote a whole post about finding the meal planning system that works for you.
Tips, Tricks, and Shopping Lists
One of the nice benefits to planning your meals is that it can help you save money on your grocery bill.  Over the years, I've discovered that, in addition to planning my meals, there are a number of other ways to save on the grocery bill.  These have come in really handy now that we have a teenager in the house!  (I swear they eat their weight in food each day)  If you want to know more, check out the posts below.
A shopping list goes hand in hand with a meal planner.  It can help save a lot of time at the store if you have a list on hand and, if you're scatter-brained like I am, it means you're less like to forget crucial things.  You can also use master lists to help you shop the sales and stock up on perishables when they're at a great price.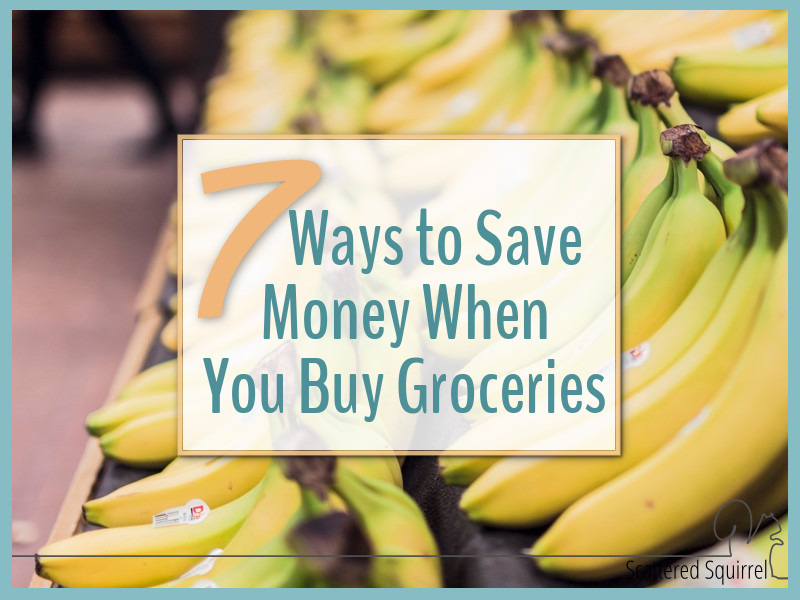 Menu Ideas
This is a new section for me.  We've recently made some changes to how we cook and, consequently, how we plan our meals.  As part of that change, I've begun collecting recipes that our family loves, or that I think will be a big hit with all of us.  My husband started this new approach when he started looking up recipes his Grandma used to make when he was little.  (A collection of those recipes are in the works)  Once a month I'll be sharing a round-up of recipes that we've actually tried as a family, and liked.  If we don't like them, I won't share them!  Sometimes they'll be a variety like in  the post below, and sometimes they will be a very specific category like 'desserts' (my favourite part of any meal!)  Keep checking back to see what new ones get added.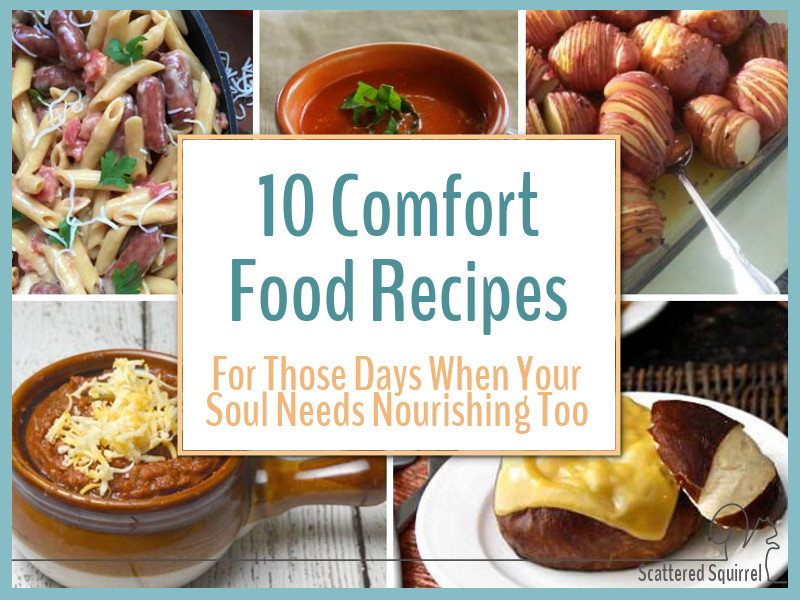 Whether you plan your meals down to the last detail or create a general plan that you loosely follow, taking the time to think about the meals you're going to be making will save you time and frustration in the kitchen.  There is peace-of-mind knowing that dinner is covered, regardless of what else crops up throughout the day.  That's one less decision you have to worry about!