Over 800 printables to choose from
Here at Scattered Squirrel we love printables. Planner printables, home management printables, productivity printables, you name it we love it. We LOVE them so much that there are over 800 printables here for you to choose from. You can find them by perusing the Printable Collections pages or if links are more your thing take a scroll through the Printables Index page.
So come on in and browse the printables!
Welcome to My Little Corner of the Internet
Hi there, I'm Alli, a slightly distracted, mildly frazzled, recovering clutter-bug who can often be found with a cup of coffee in one hand and a planner in the other as I figure out how to navigate life with all the distractions and shiny objects it likes to throw in my path.
Here at Scattered Squirrel, you'll find a little bit of everything and a whole lot of printables to help inspire you to create systems that work for you. You can keep on scrolling for a taste of what you'll find here or hop on over to the blog to check out the latest posts.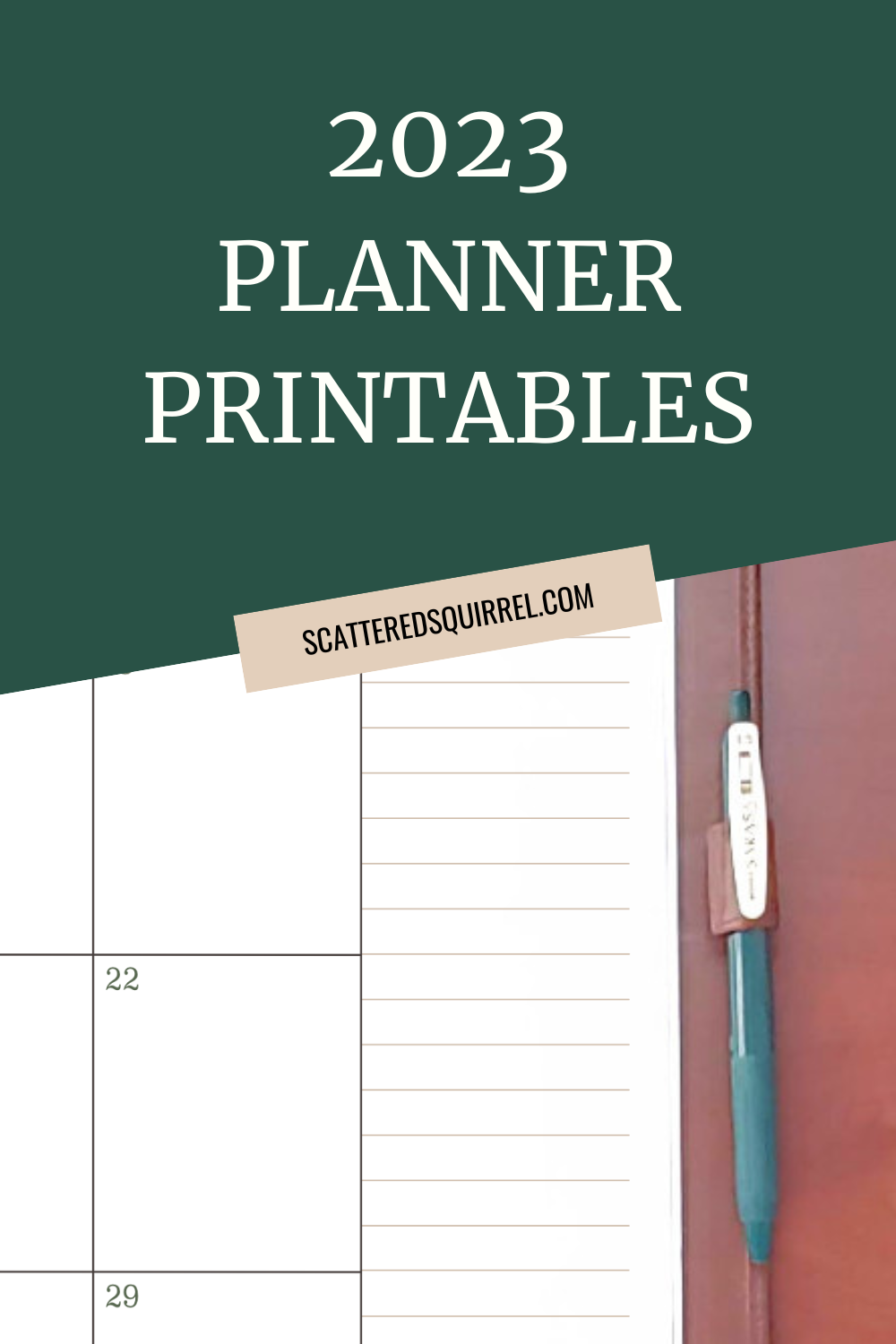 the Forest SImplicity Collection
Build your 2023 planner with this year's new printable collection. The simple design, subtle colour palette, and classic fonts will allow your plans and creativity to stand out.
In this collection you'll find
Dated calendars for 2023 with your choice of a Monday or Sunday start day
Various weekly planners in a variety of layouts
Daily planners and to-do lists
Teacher and Students Planners
Yearly and Monthly planners and more…
Have Yourself a Stress Free Holiday Season
The holidays are supposed to be a time of wonder, joy, and love filled moments. Don't allow the planning and preparation to overwhelm those feelings.

Follow the Scatter-Brain's Guide to a Stress Free Holiday Season to embrace all the good things the season offers without all the stress.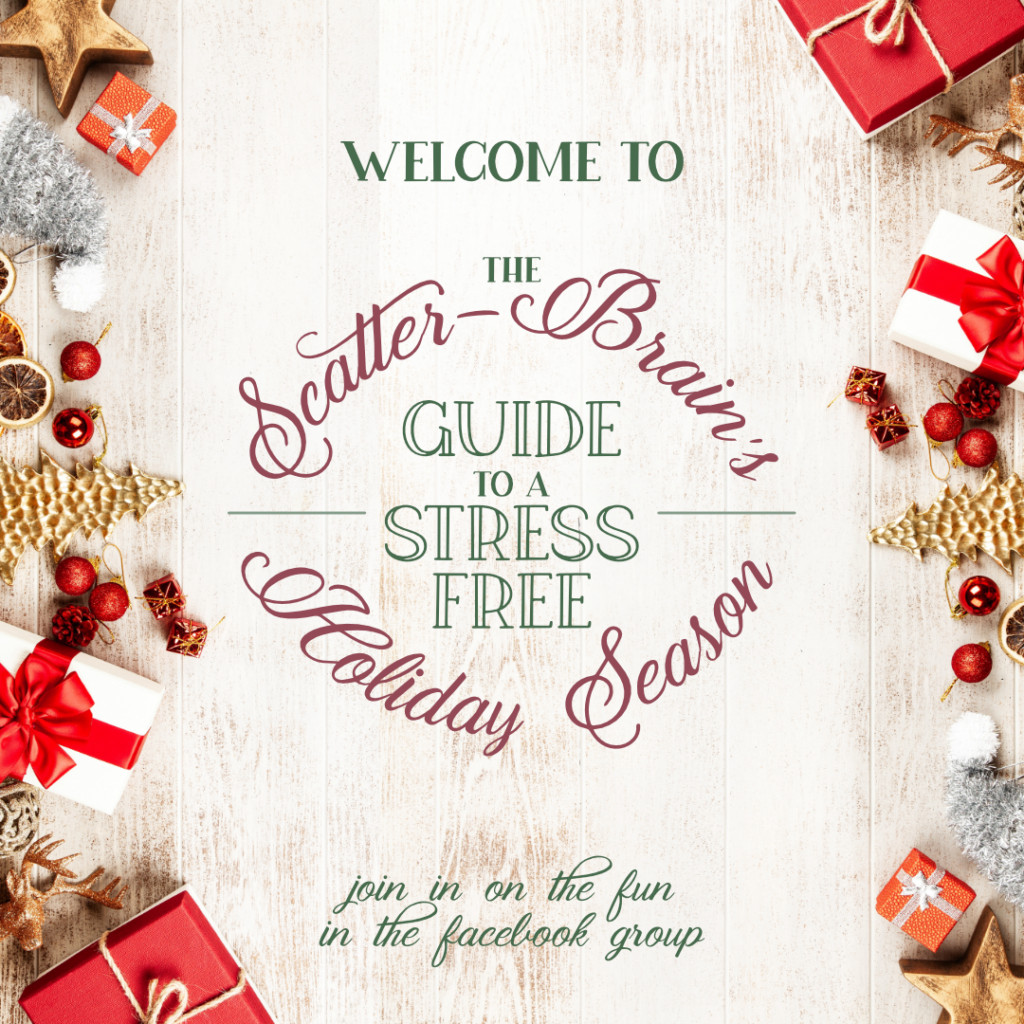 From Scattered to Sane
Do you ever find yourself struggling with managing all the different hats you wear?
Is there a certain area that you really want to improve but aren't sure where to start?
This series was designed for you. In it you'll find encouragement and easy to follow steps that will help you reclaim your life, or at least take back your time
Home Management
Your home is your haven from the world. Organizing, maintaining, and managing your home shouldn't be a full-time job. Sometimes all it takes is finding the system for managing your home takes some trial and error.
Planners and Planning
A planner is a versatile tool to have in your toolkit. They can be used for so much more than just managing your time. Finding the right planning system for you will make navigating life's twists and turns a little easier.
Personal Productivity
Life can be crazy at times, but that doesn't mean there aren't ways to tame the busy. Routine building, goal setting, and time management are the tools that help us navigate life's craziness.
Life Organized
From moving house to taking time to take care of you, the little details in life need organizing too. This section is full of tips to help make managing the little things and events a little easier.