Time management is one of those life skills that requires us to revisit and fine tune it over and over again.  As our lives changes, so to do our needs and priorities.   I hope that the time management printables below will help you figure out your current needs and how best to meet them.  If you're looking for a little more than just printables or are curious to see how I use these and why I created them, I suggest checking out our From Scattered to Sane series.  It's a great place to start, whether you're a time managment pro or find yourself in one of those periods of life where you need a little extra guidance.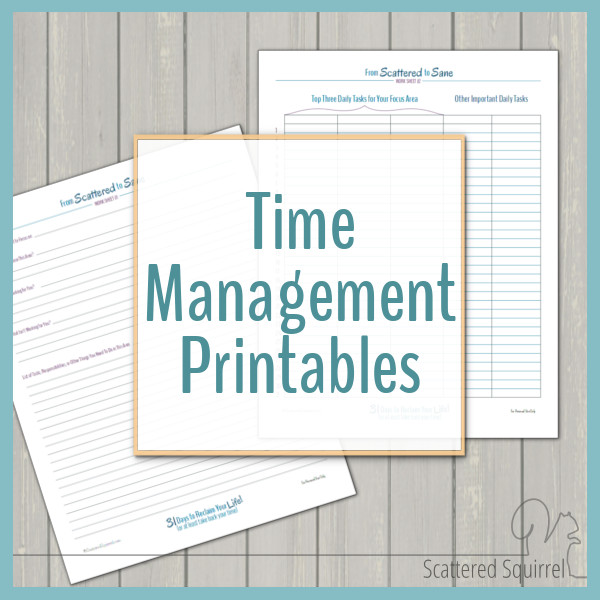 Time Management Printables
Below you will find a collection of various work sheets and other printable tool to help you manage your time.  To get a copy for yourself simply click on the pictures of the one you want.  I hope you find them as helpful as I do!
---
---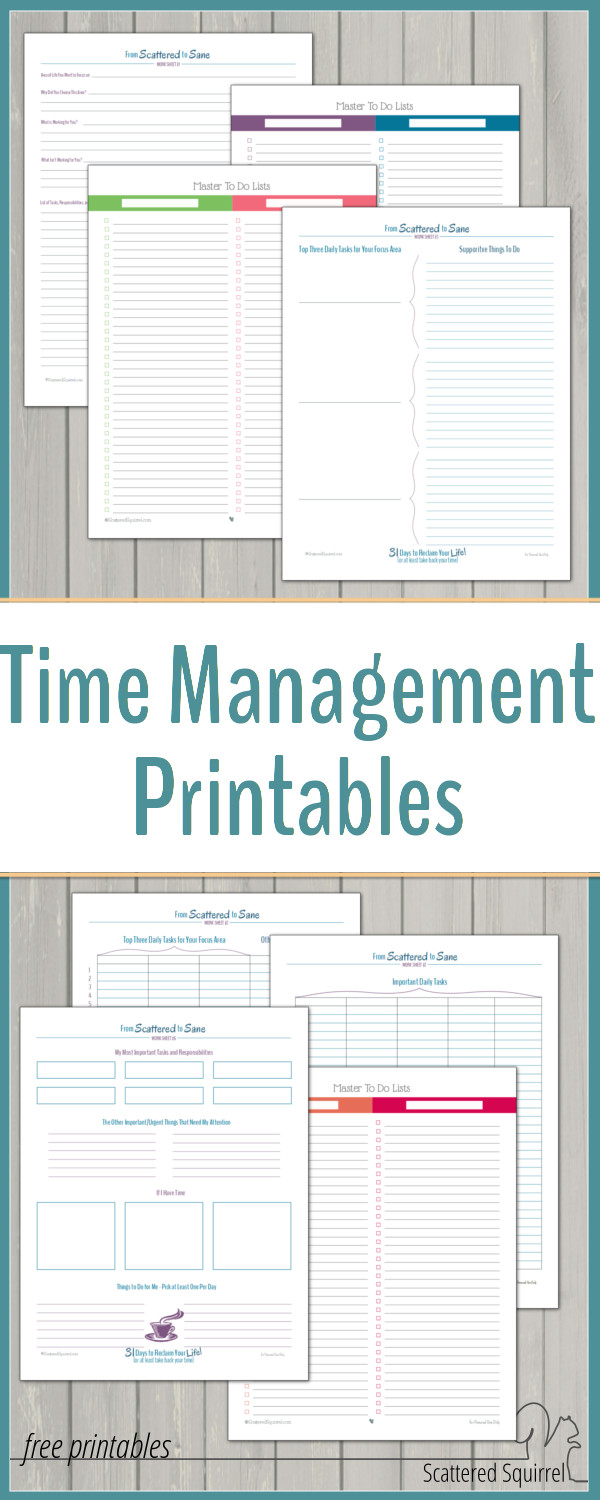 Please remember that all printables shared here on Scattered Squirrel are for personal use only. If you would like to use them for something else, drop me and line at alli@scatteredsquirrel.com and I'm sure we can work something out. Thanks so much for stopping by!