Black and White Master To-Do List Printables in Three Sizes
Welcome to the latest edition of the Choose Your Own Black and White Printables series. For those just joining us here's the run down. Each week I'm sharing black and versions of existing printables. The series will run until the requests stop coming in or I run out of printables to convert. If there is a printable (or many printables) that you'd love to have a black and white version of, just click the link above to fill out the form and submit your request. This week I'm sharing the black and white master to-do list printable.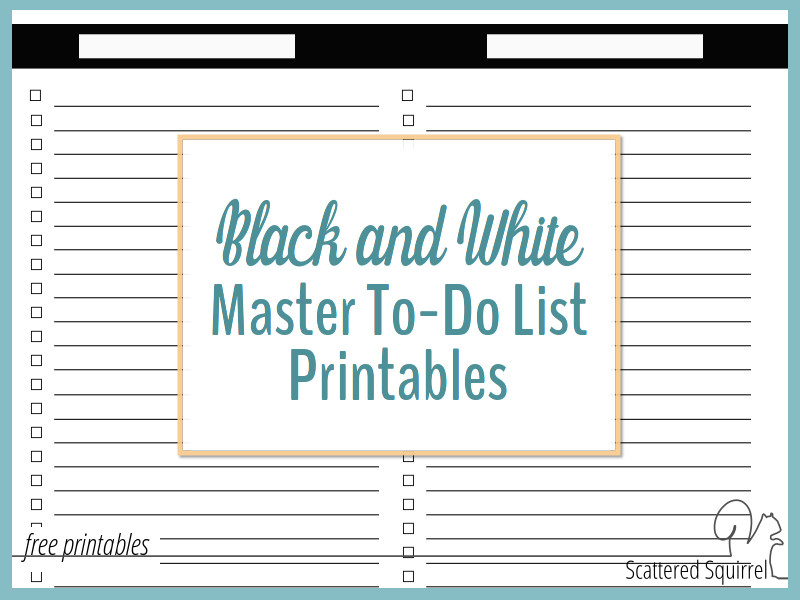 I use master to-do lists to help me organize all the things I need or want to do.  Each list is a different category or area and all the items on the list are things that pertain to that one area.  This way when I have some free time, or when I'm planning out my month or week, I can look at the lists and see if there is anything there I can tackle.
I explain more about how I use the master to-do lists in the From Scattered to Sane series.  If you'd like to check it out, click the link below.
Black and White Master To-Do List Printables
Though I call them Master To-Do List printables, they can be for any kind of list really.  I like that they're versatile that way.  You can print a bunch and use them in various ways.  Tuck them into your planner, staple them together into a note pad, hang them on the fridge for writing down needed grocery items – or use them for something completely different.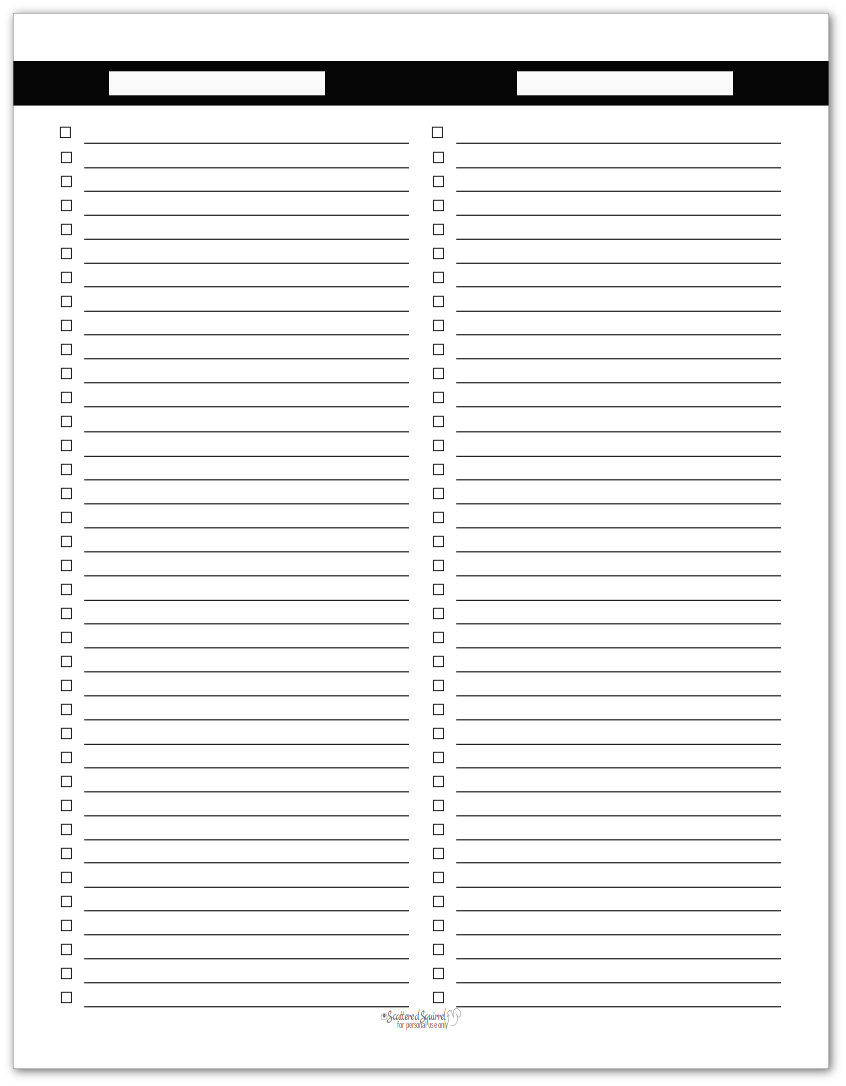 They really don't need much explaination do they?  One thing I will say, I really like that the black and white versions make coloured ink and highlighters pop a bit more.  I like to highlight the really important or urgent items on my lists.  That way I know where to start.  The black and white sure does make those highlighted areas stand out.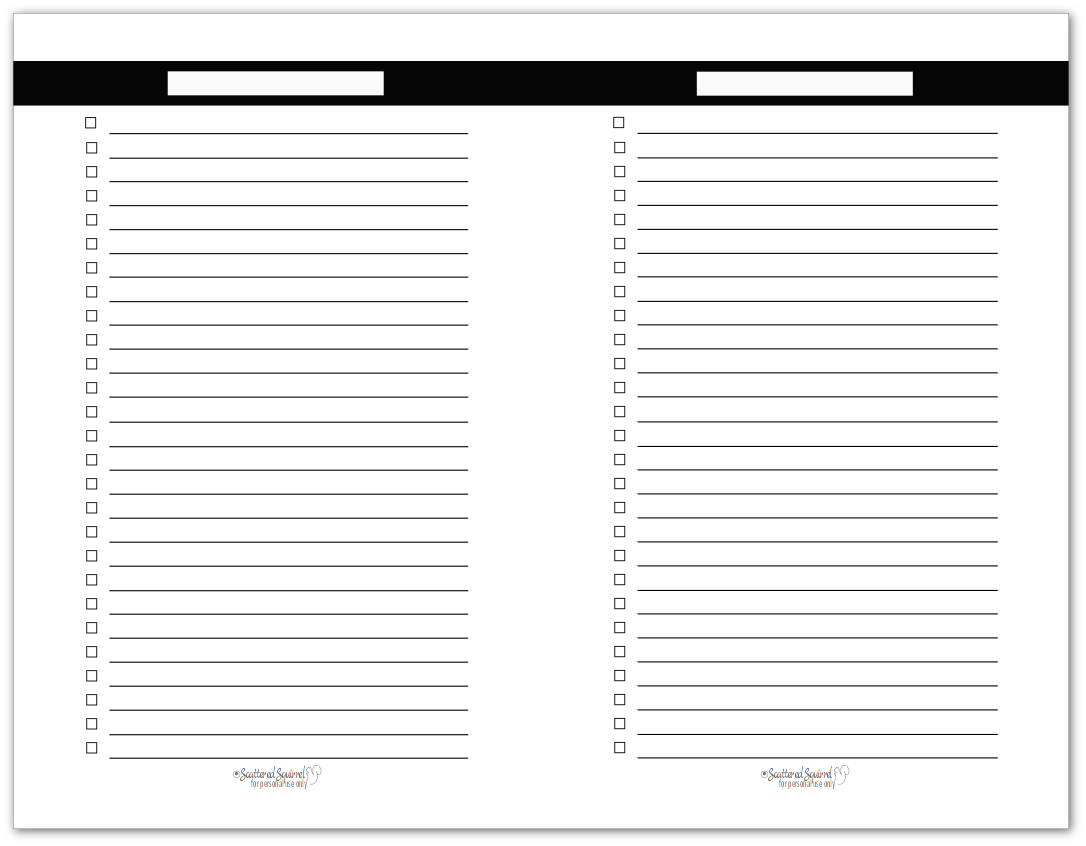 I converted the half-sizes ones to black and white as well.  The only change to this size was making it one list per page, unlike the full-size's two lists per page.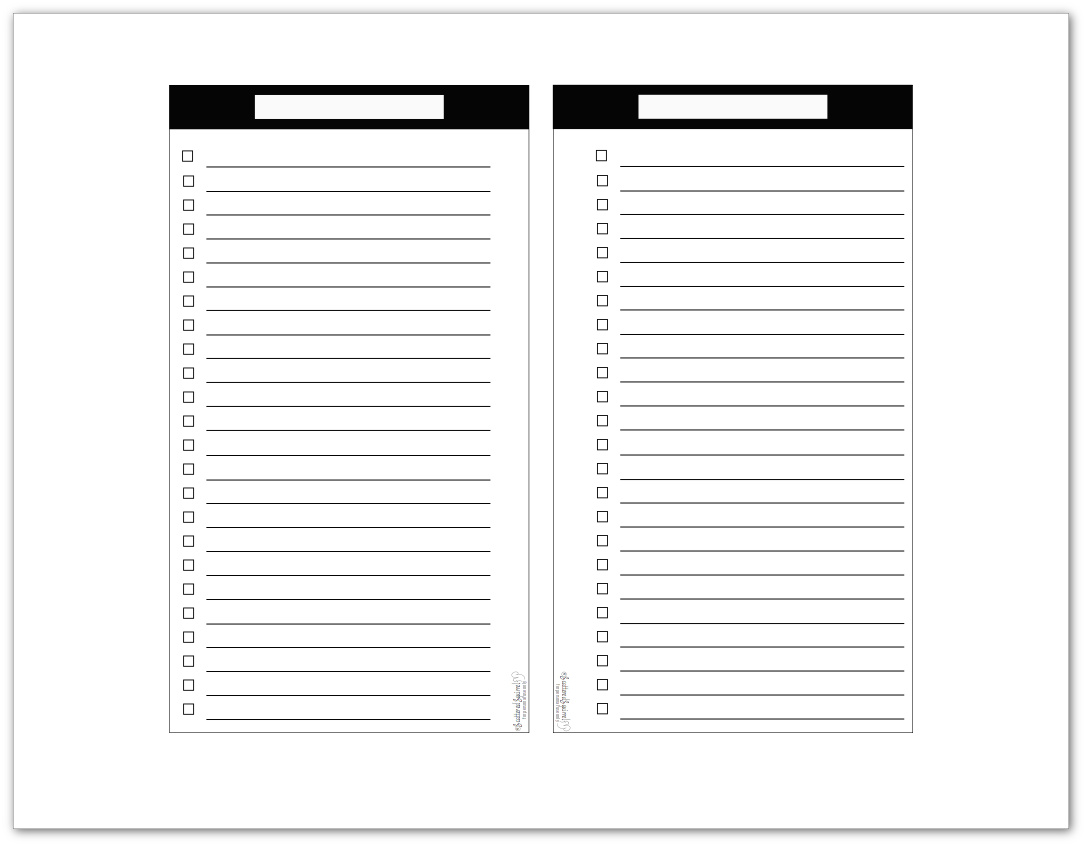 Since I had a colourful version already made in personal size, I decided it would be a good idea to convert that one to black and white as well, for those who like using personal size planners.  I don't know if these would work in a personal size Traveler's Notebooks, but you could give it a try if you wanted too.
If you're new to Scattered Squirrel, to snag a copy of any of the printables for yourself, just simply click the pictures of the ones you want and the PDF version will open for you to save. All of the printables are for personal use only.
Now It's Your Turn!
Do you use master to-do lists?  If so, how do you organize them?  Or do you just have one really long one you keep adding too?  Drop me a line in the comments below and let me know!