Are your days typically busy or are certain days of the week busier than others for you? Daily Planner Printables are a great way to stay on track during busy days.
Those with super busy days know that having a daily planner is a crucial component to staying on track with all they need to do in a day. Even those who don't typically have busy days can benefit from having a daily planner printable or two in their planner for those atypical days when life gets crazy.
Daily planner printables make it easy to keep a few pages on hand, even if you don't normally need them.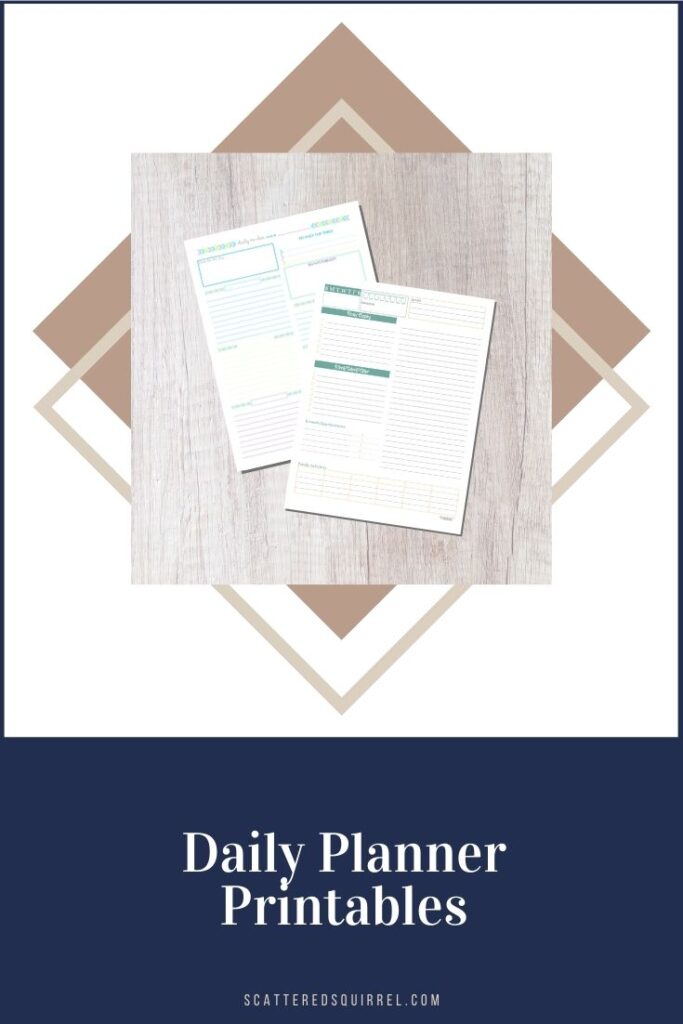 Daily Planner Printables
There are so many ways a daily planner printable can be an asset to have in your planner arsenal.
use one daily if you have a busy schedule
trying to create a new routine – using a daily planner offers you more room to jot down notes about what is and isn't working
big event days like birthday parties or weddings – they're often full of things you need to remember to do, a daily planner is a great place to keep track of that. Make copies to hand out to your helpers.
use in conjunction with a weekly planner for those days of the week that are busier than normal
use in conjunction with a monthly planner again for those abnormally busy days
if you're trying to keep track of a lot of daily things, like exercise, diet and spending, a daily planner printable would offer enough room to jot that stuff down
Really, the sky is limit for ways you can utilize daily planner printables.  We have a variety to choose from in the galleries below.
Full Size Daily Planners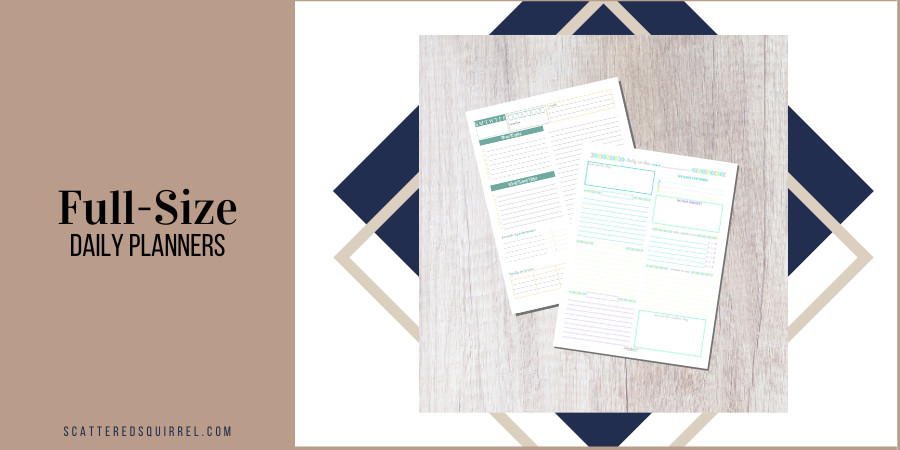 The daily planners found in the collection below are all full-size printables, with means that they are all 8.5″ x 11″ in measurements and will print best on standard letter paper.
Daily Planners
Daily Task List Planners
Daily To-Do Lists
The great thing about this size is that there is plenty of room to write and these work beautifully for those who like a less cluttered look in their planners.
Half Size Daily Planners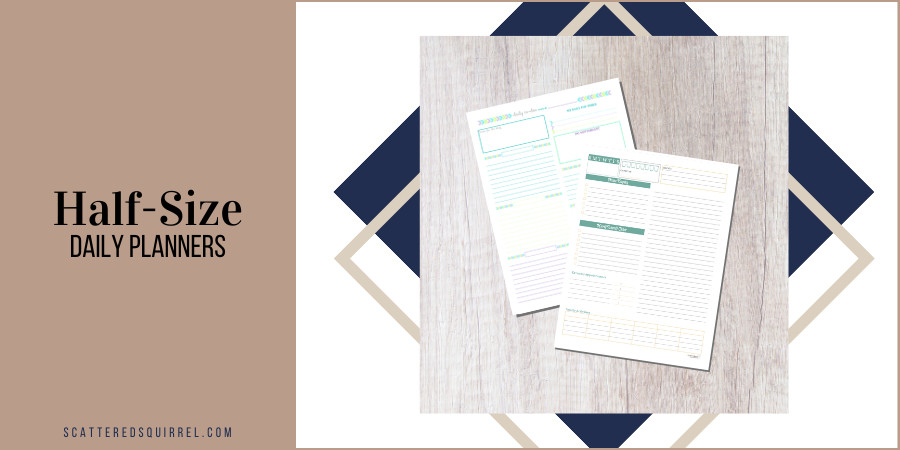 The daily planners found in this collection are what I like to call half-size printables. These still print on standard letter size paper (8.5″ x 11″) however they were designed to fit two 5.5″ x 8.5″ pages per sheet of paper.
Simply print and cut in half before binding. These printables are wonderful for those who use or want to create a portable planner.
Daily Planners
Daily Task List Planners
Daily To-Do Lists
Personal Size Daily Planners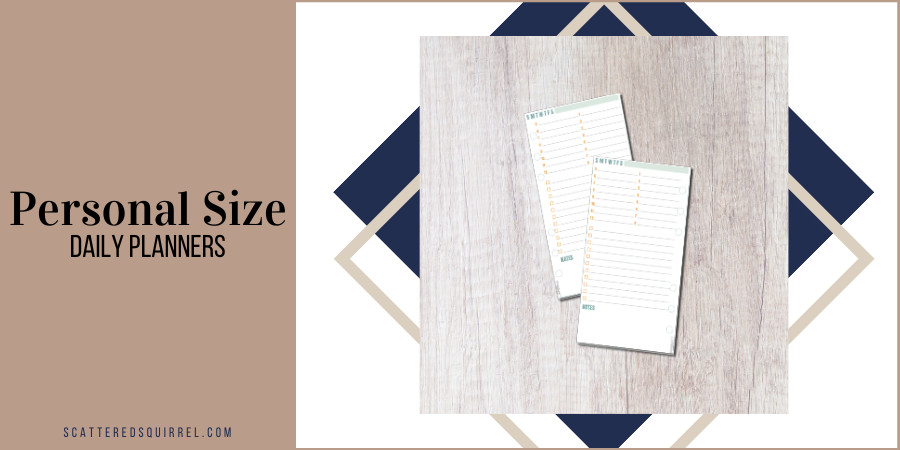 Personal size is not a size I have designed many pages in, however I do have one daily planner page in this size.
Don't Go Yet
I hope you liked the Daily Planner Printables. I'm always making more printables, so be sure to check back to see what new printables have been added.
Hop on over to the Facebook Group where we talk all things planning, organizing, and life in general. We'd love to have you join us.