Daily To-Do Printables are Awesome for Helping You Plan Those Busy Days
Do you ever have those days when it feels like you have so many things you need to accomplish and you're scared you'll forget something? Busy seasons happen for all of us. No matter how careful we are about guarding our time and being picky about what commitments we make, busy days happen. That's why I always keep a variety of daily planning pages in my planners. Today I'm sharing my two favourite pages for helping me plan those busy days – the daily to-do printables and the daily task list planner.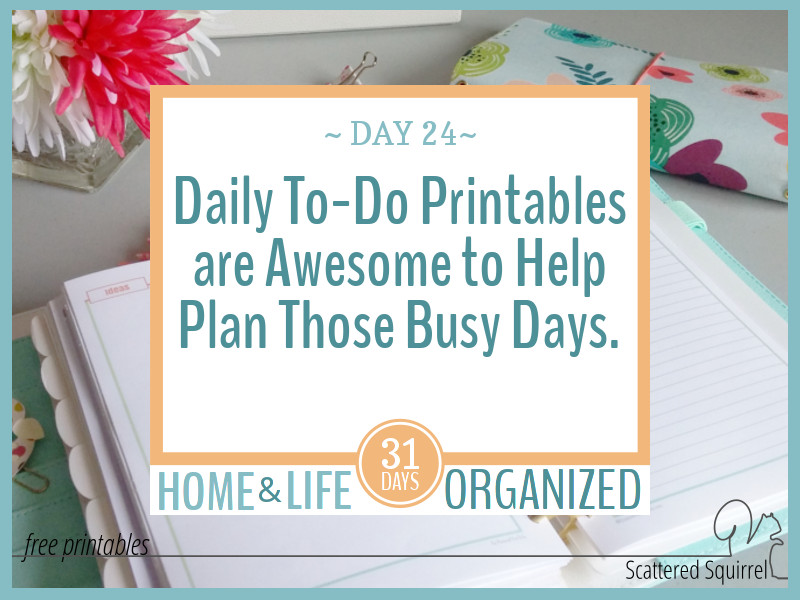 I'm a weekly planner girl. I like to be able to see how my week is going to unfold. It's easier to decide what more I can add to my plate, or whether I should just say no to new things for the next little while. Despite my careful planning, we still have busy days. I've come to discover that this just can't be helped. The best we can do is try to plan our time carefully and roll with the busy-ness when it happens.
Daily To-Do Printables
I often find myself reaching for my daily to-do printables when I have a lot on my to-do list and want to make sure I'm not overloading myself for the day. Many time I pull one of these out when I'm tackling large organizing or cleaning jobs. Or if one of our busier days end up having a few more unexpected things added to it, like errands that need to be run or calling in a plumber or other surprises.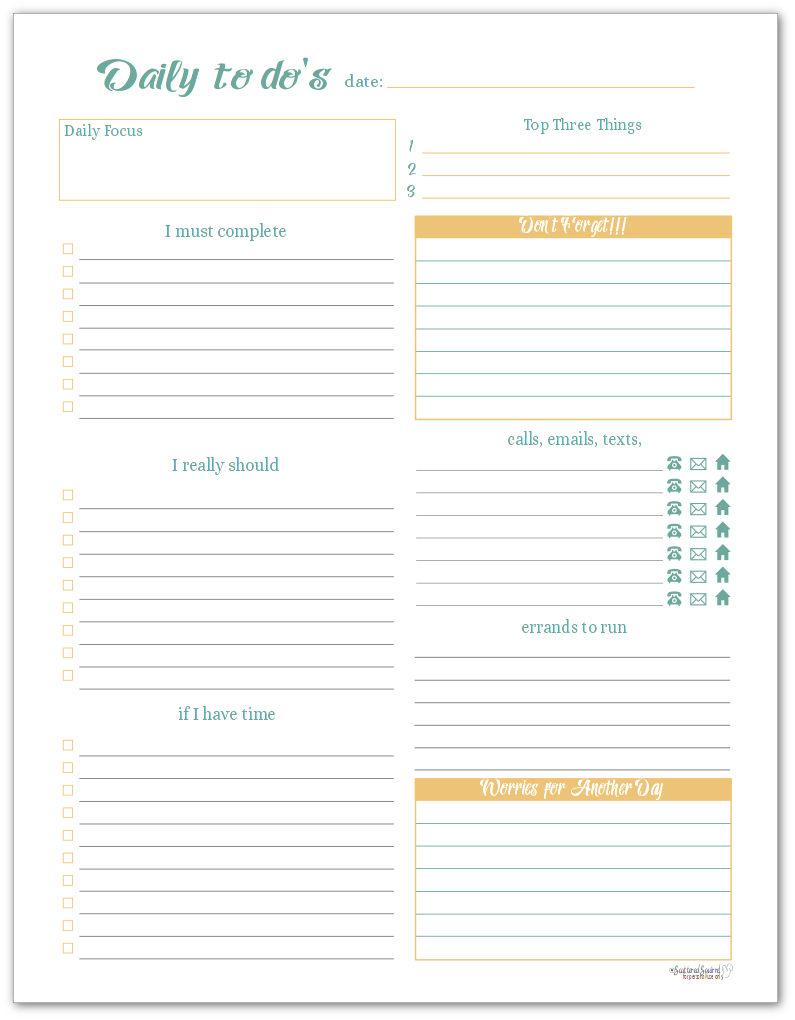 I love that this page allows me to organize my to-do list by priority level. I have a habit of putting too many items on my to-do list, even though I know better. Being able to organize them into Must Do, I Should, and If I Have Time really helps me to zero in on what I honestly need to get done.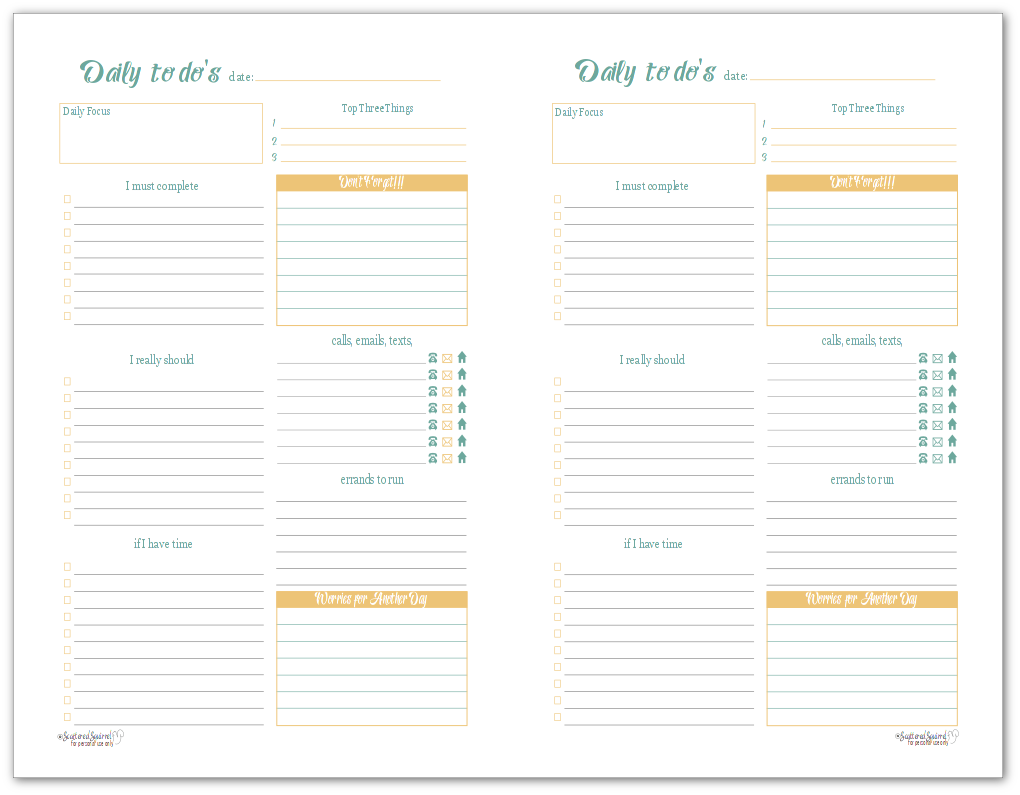 Having a space to pass items on to another day also serves as a great reminder that not everything can or needs to be done in a day. The daily to-do printables are really great for plotting out what you need to do.
Understated Rainbow Daily To-Do Printables
Daily Task List Printables
On days when I have a lot of to do, but need a little more structure than a to-do list offers, I turn to my daily task list. I tend to use the right-hand side as a schedule and break my day up into half hour segments. I love that this allows me to see at a glance when I'm going to be super busy that day and when I'll free time.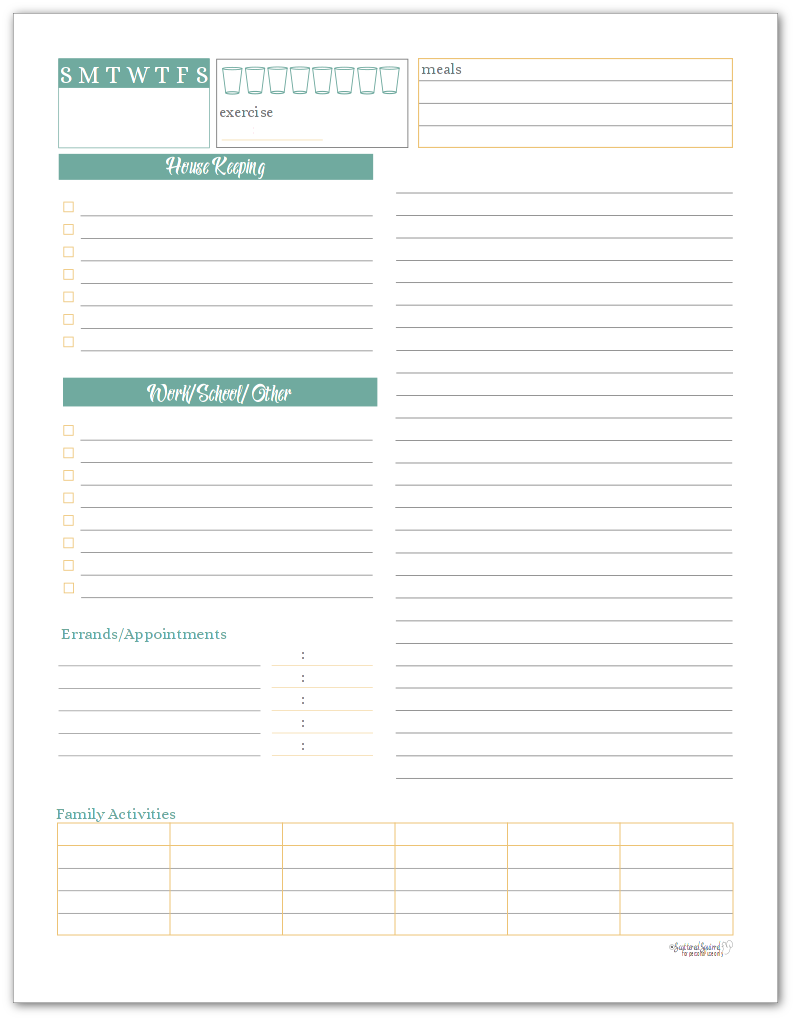 The structured to-do list sections still help me make sure I'm staying on top of things, and the family section at the bottom lets me schedule things in for each member of the family so I don't miss anything important there either.
Understated Rainbow Daily Task List Planners
When busy days happen, knowing I can pull out one of my daily planner pages really helps me to feel less overwhelmed. Just like being able to see my whole week help me stay on track, so too, does seeing my busy day mapped out. I really do think that everyone should have a few daily pages they either keep in their planner or can print out when needed. Even if you use a premade weekly planner, having a few daily pages for when life gets busy can be a blessing.
Now is the time when I turn the floor over to you. Do you use daily planner pages? What's your favourite part about using them? Drop me a line in the comments below and let me know!