2018 Dated Yearly Calendar Printables
Guess what I've been working on?  Ok, that was a trick question because the title totally gives away the answer.  I love this time of year.  Not only because spring is finally starting to arrive, but I get to share the new dated calendars with you all.  This year I'm hoping to offer a new size option, but for today I'm going to kick things off with the full and half size 2018 dated yearly calendar printables.  Who's ready to check them out?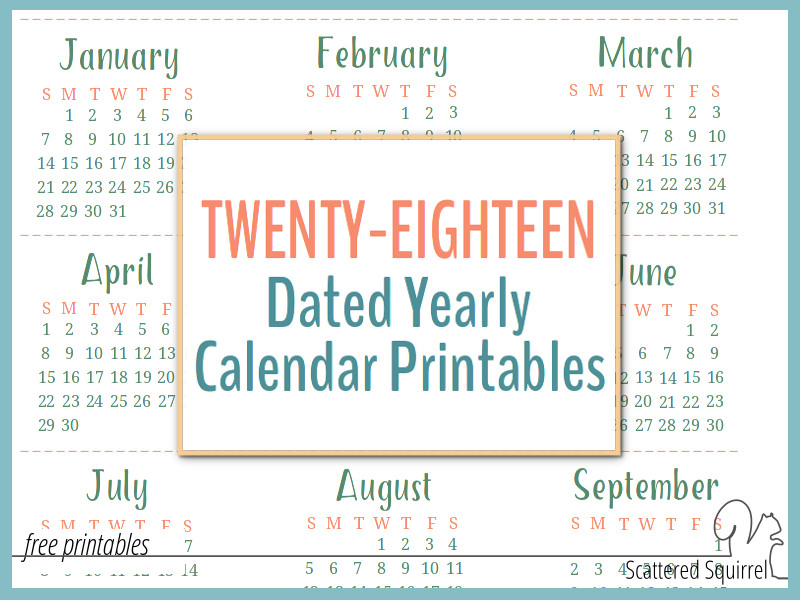 I love using yearly calendars for my long term planning.  I use highlighters to mark off important dates, schedule vacation time and keep track of things like school holidays and pay days.  There also work great for habit trackers.  Whether you want to try to build a new habit each month or are working on one for the whole year, you can use a dated yearly calendar to keep track of how well you are doing.  The uses for calendars like these can be as varied as the people who use them.
2018 Dated Yearly Calendar Printables
Every year I try to keep your feedback in mind when I'm designing the new calendars.  So this year, when choosing colours I tried to picks colours that worked well together, but didn't print too light.  I ended up with a green and peachy colour combo that I think is fun but not too crazy.  It's easy to read and prints well in greyscale on my printers, so I hope it will work well for you.
I also went for east to read fonts.  I love a beautiful script font as much as the next person, but I kind of feel like I'm on script overload.  I'm seeing them everywhere and I kind of wanted to do something a little different this time.
Below is the full-size one.  As you'll see, I kept it in the same layout as usual.  The only thing I did differently was add in the lines to dress it up a bit.  Nothing too fancy.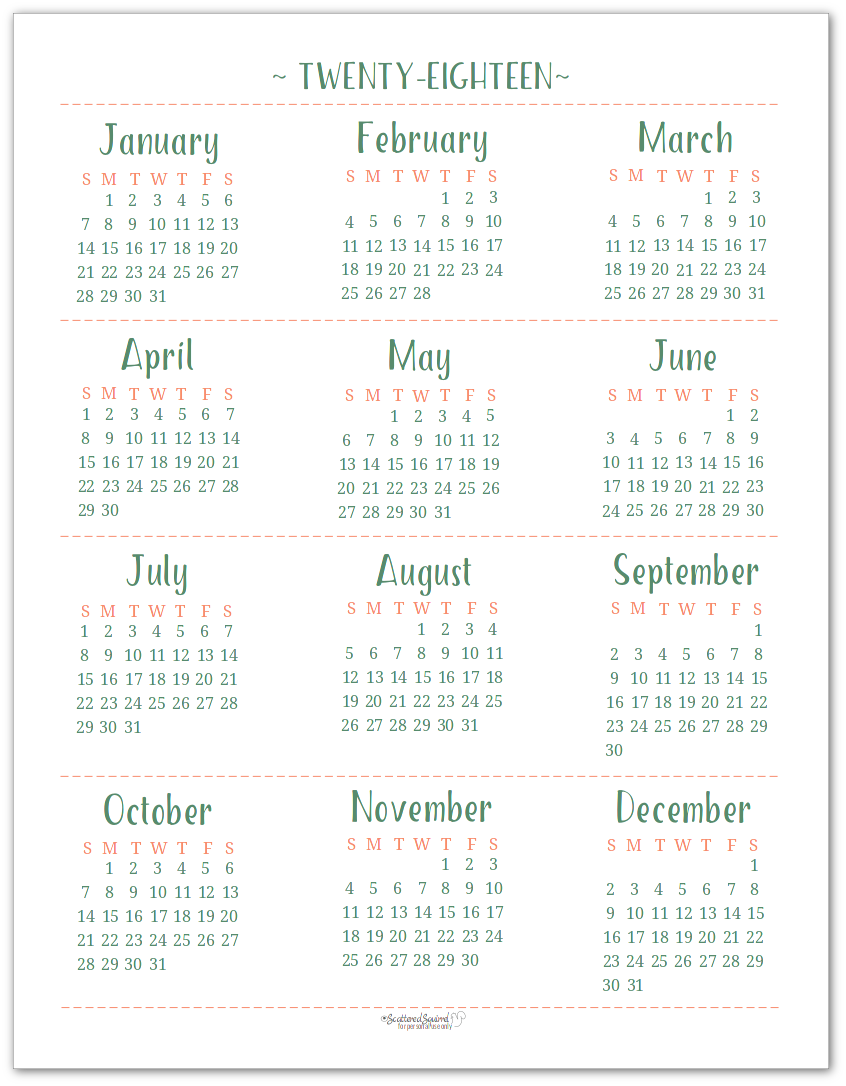 For the half-size version I listened to your feed back and when back to the original layout of keep each half of the year on its own page.
(Check out the 2017 Yearly Calendars to see what I mean)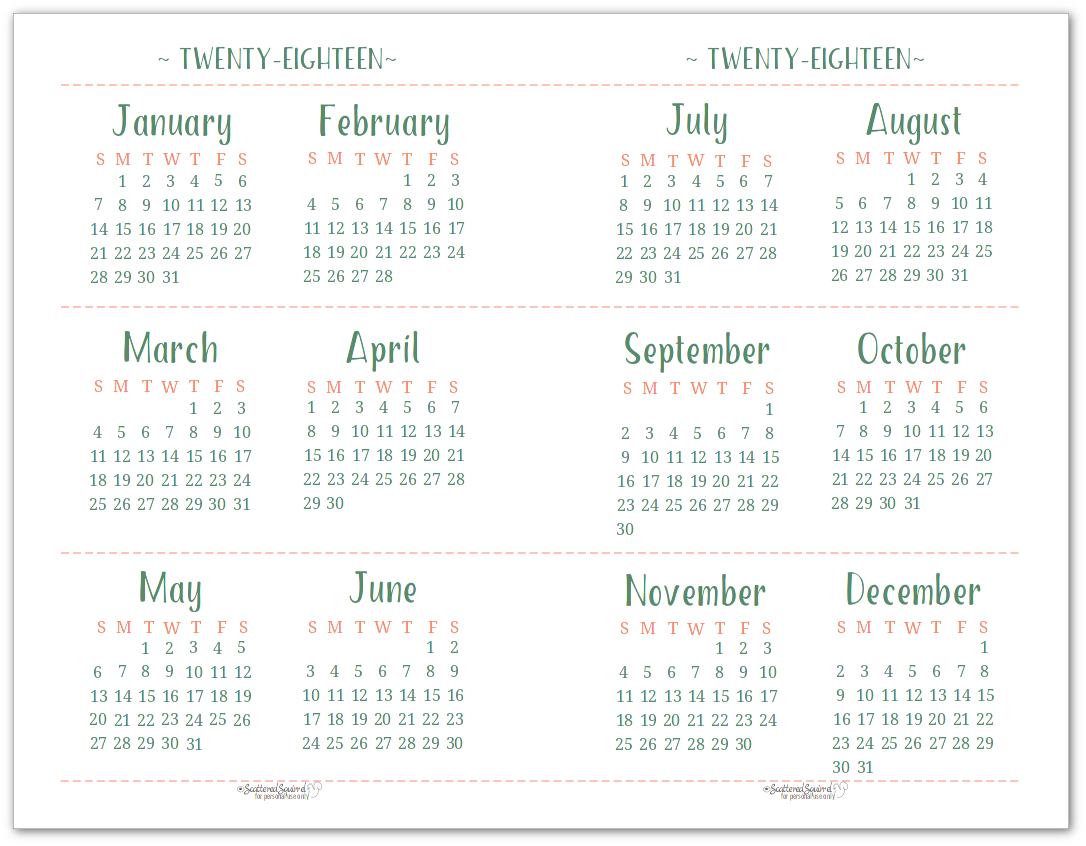 If you're new to Scattered Squirrel, to snag a copy of any of the printables for yourself, just simply click the pictures of the ones you want and the PDF version will open for you to save.  All of the printables are for personal use only. 
So those are 2018 dated yearly calendar printables!  What do you think?  I'm putting the finishing touches on the monthly calendars.  They just need a few tweaks and then they'll be hitting the blog early next week!
Now It's Your Turn
I'd love to hear your thoughts on the new design for 2018.  Drop me a line in the comments below and let me know what you think.  If you could have any colour combination on your calendars, what would it be?