Track Your Finances With These Half-Size Finance Tracking Printables
While it might not be the most thrilling or most fun thing to do, staying on top of our finances is a rather important part of this whole adulthood thing.  While I can't do anything to make it more fun, I can hopefully help make it a little easier with these handy finance tracking printables.  At first, these printables were just going to be added into the "A Few More Finance Printables to Help You Stay on Track" post, but they took a little longer to make than I was anticipating, so I thought it was only fitting that I share them in their own post.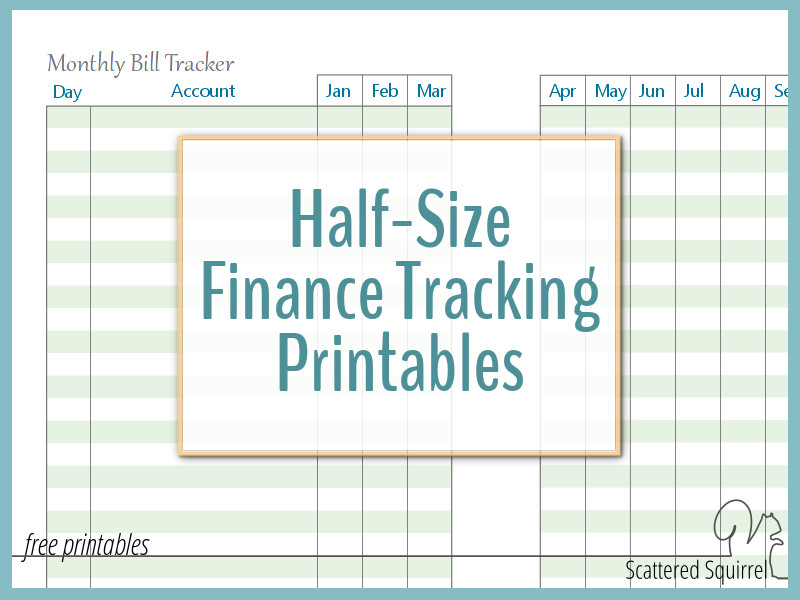 I kicked off the new finance printables with the Family Budget Printables.  I believe it is important to at least have an idea of where your money is going, after all, you work hard for it and you deserve to have it put to good use.  While I am, by not stretch of the imagination, a financial expert, I do believe that a budget is a good place to start, but it's only part of the process.
Half-Size Finance Tracking Printables
When I made the full-size versions of the finance tracking printables, I tried to think of the basic things most people would need to keep track of when it comes to their finances, and I made no changes or additions to the half-size versions.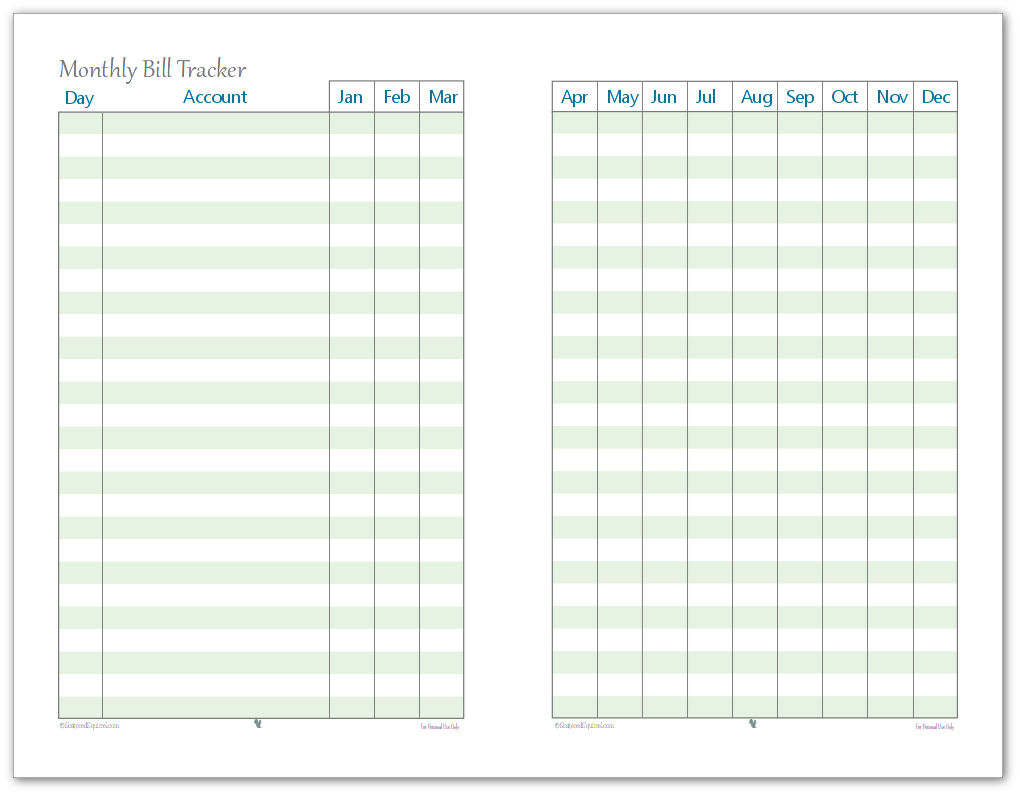 The monthly bill tracker is a revamp of an old printable, and I still find it as useful today as I did way back when I first created it.  I like to put the date the bill is due in the day column and then check them off each month.  You could jot down the amount you paid for the bill if you wanted too.  Most of ours are the same every month so it's not something I worry about too much.
A quick glance at the page will let me know if I've forgotten to pay any bills that month, or if any are coming due soon.  Unless I forget to fill out – then there tends to be a minor (ok, you caught me, sometimes it's major) freak out where I scramble to check all our online accounts because I think forgot to pay EVERYTHING only to find that I did pay them and didn't write them down.  A planner is only useful if you actually use it!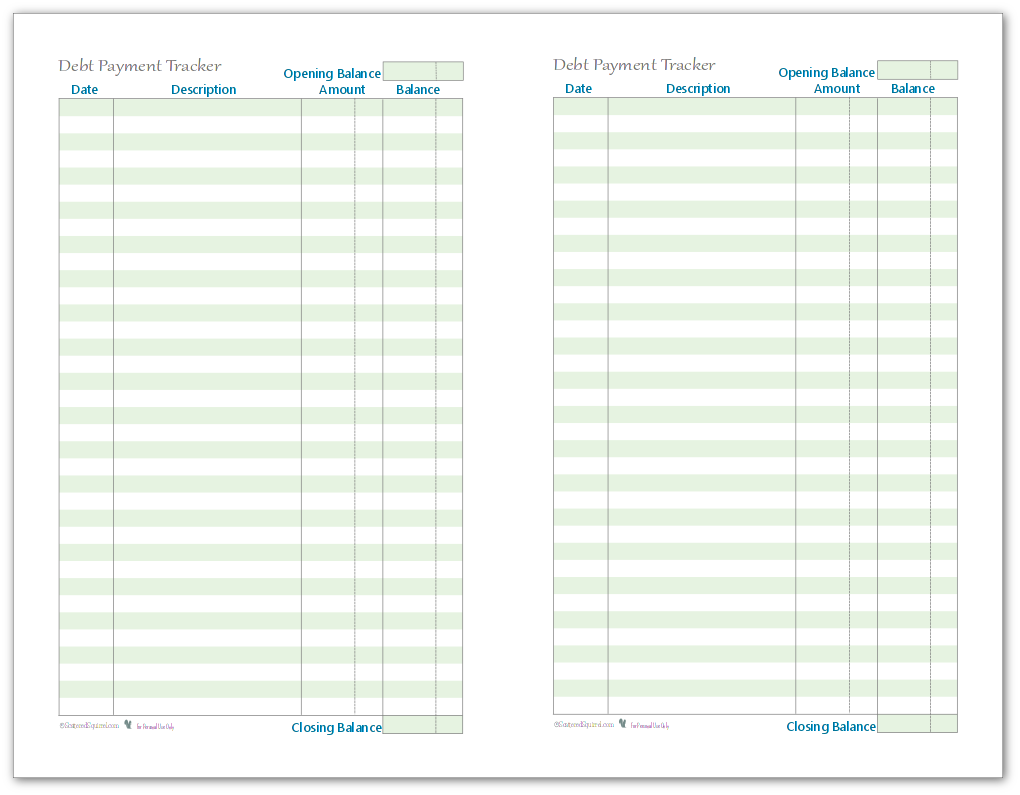 The debt payment tracker is a new addition to the finance section crew.  Personally, we track debt in a different way, but if I was using these ones I would use one sheet per debt type, so one for our mortgage, credit cards (if had any) or so one.  That way I could track each one individually.  I know there are some people who like to track their entire combined debt in one place and keep track of the whole total at once, so I tried to come up with something that would work for both ways.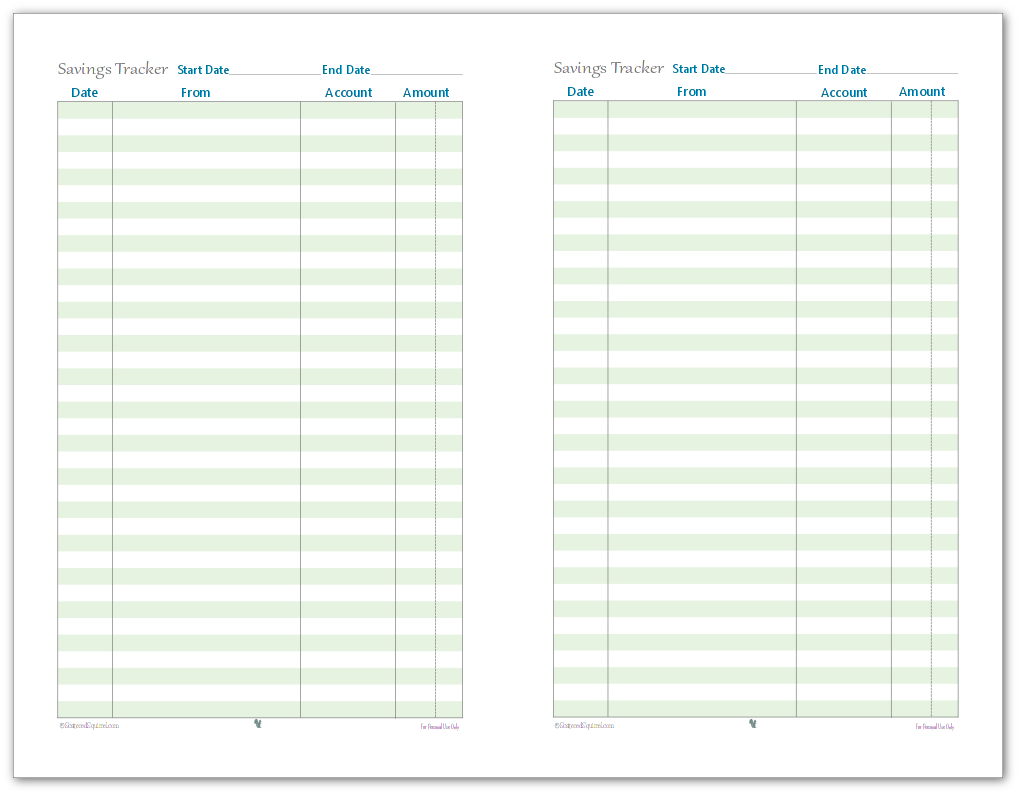 The savings tracker is also a new addition.  Because many homes have multiple income streams and some even have multiple savings accounts I created the savings tracker to be used to track savings as a whole.  There's room to jot down where the money came from and which account it went into so it gives you a good overall idea of what's going on.  If you want to, using one sheet per savings account would also work, you could leave the account column blank.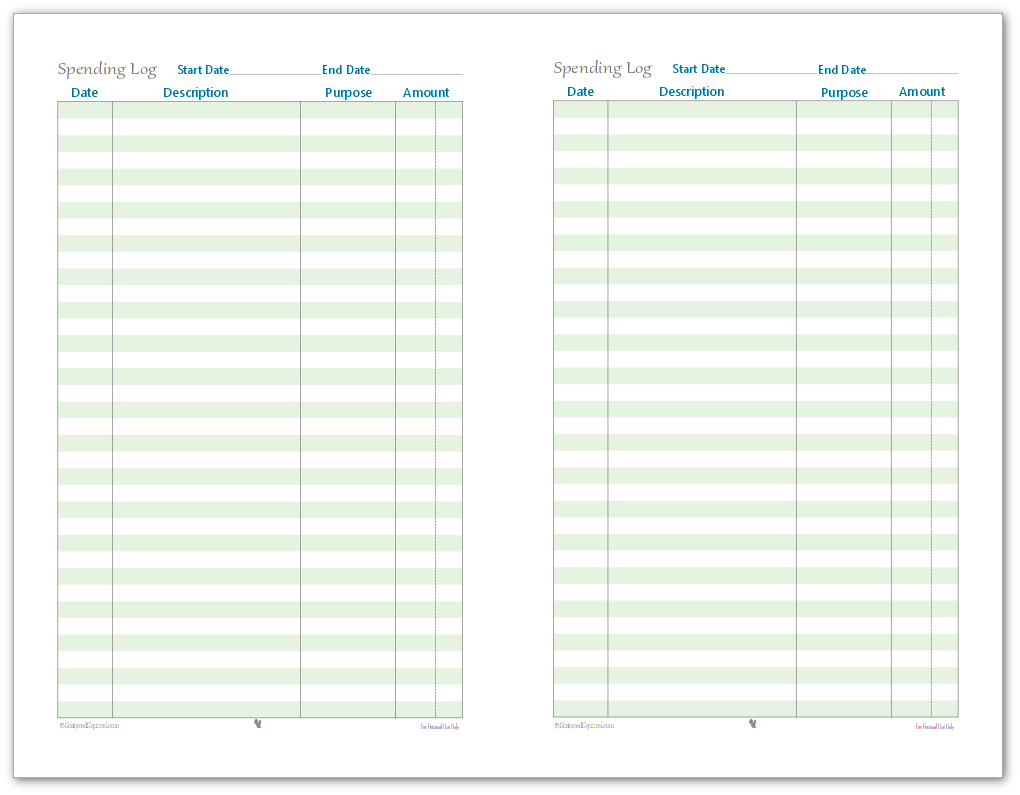 And last, but certainly not least is the spending log, which like the two previous finance tracking printables, is also a new addition to the finance section printables.  I think out of all the new ones, I find this one the most helpful.   I printed off a few of them and use them for tracking my spending in different areas.  Right now I have ones for home staples (groceries, cleaning supplies, etc), home decor/improvements, planner/craft/office supplies, and clothing/needed items for the whole family.  I can compare the amounts I'm spending with our monthly I'm linking up at these great parties.budget and make sure I'm staying on track.  You could just as easily put all your spending on the same log and track it that way.  Whatever works best for you.
The finance tracking printables conclude the finance section for the new Home Management printables.   Be sure to check out the Family Budget Printables and the other full-size Finance Printables to grab the whole collection.
I'll be moving onto a new section next week, and can't wait to share even more printables with you.  Until then, though, I'd love to hear your thoughts on these printables.  Will these come in handy for you?  Are there any other finance tracking printables you think you might need or use?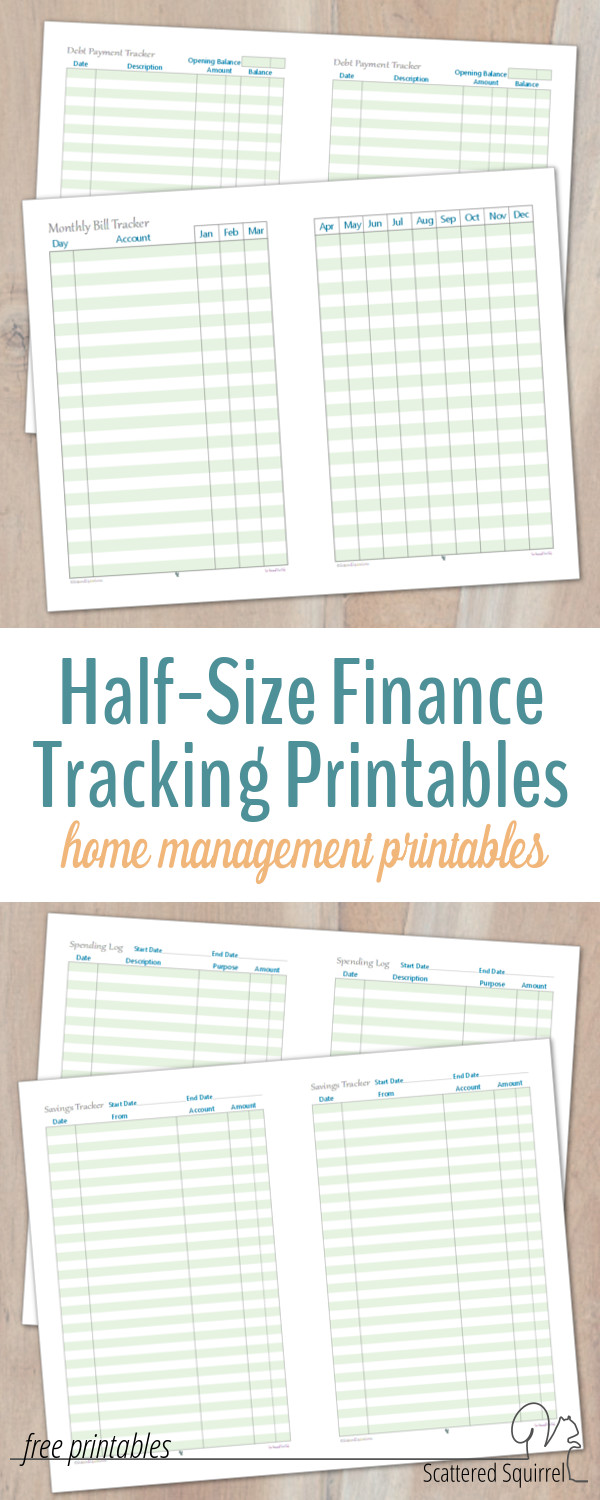 I'm linking up at these great parties.