Keep Track of Your Finances with Monthly Family Budget Printables
One of my goals for the beginning of 2016 is to update my Home Management binder printables, both for myself and for all of you.  I've been trying to plan where to start and when to start and decided that most of the sections could wait until after the holidays, but I wanted to make sure that the finance section, specifically the budget printables, were ready to go before the new year starts.
Using budget printables to help track your family finances is a great way to stay on track.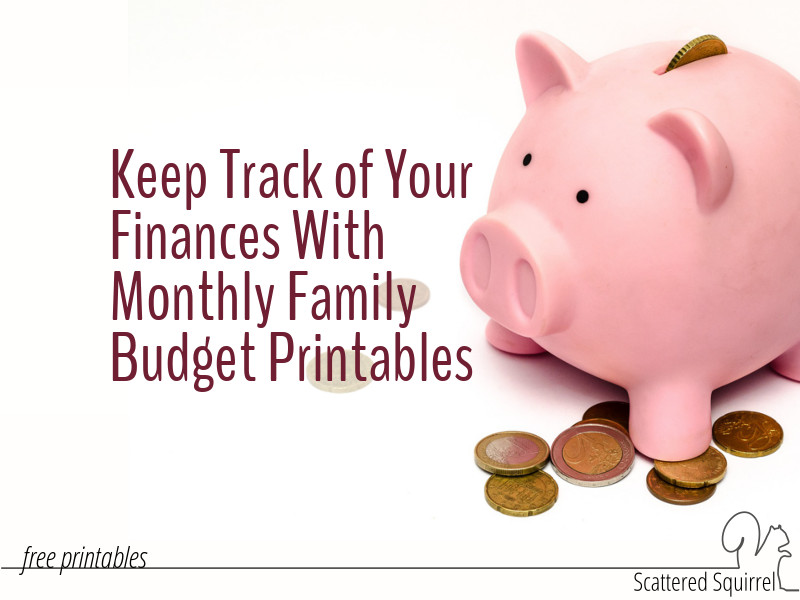 I find budgeting to be one of the more tedious parts of being all grown up.  Don't get me wrong, I like a good budget.  I can totally appreciate the purpose they serve.  Those bills won't pay themselves!
However, I do find it to be a little tedious.  I realize that no matter what I do to the printables, that really isn't going to change for me but I still found it fun to pull these together.
Monthly Family Budget Printables
This time around I've opted to make room to do up our budget fresh every month.  This way, not only can I see at a glance how we're doing, but I can also track any spending patterns we might have.
My goal with these printables is to help us make sure we're on track with our finance and hopefully, learn to understand them better and plan accordingly.  They really are straight forward.
In typical Scattered Squirrel fashion, I kept them simple.  You know me, I like things simple, and I think that's especially important when you're dealing with things like money and numbers.  Too many distractions can be a bad thing.
Full-Size Budget Printables
First up is the cover page.  You could use this as a section divider in your planner, home management binder, or as a cover for a finance planner.  Or you can skip using it all, the choice is yours.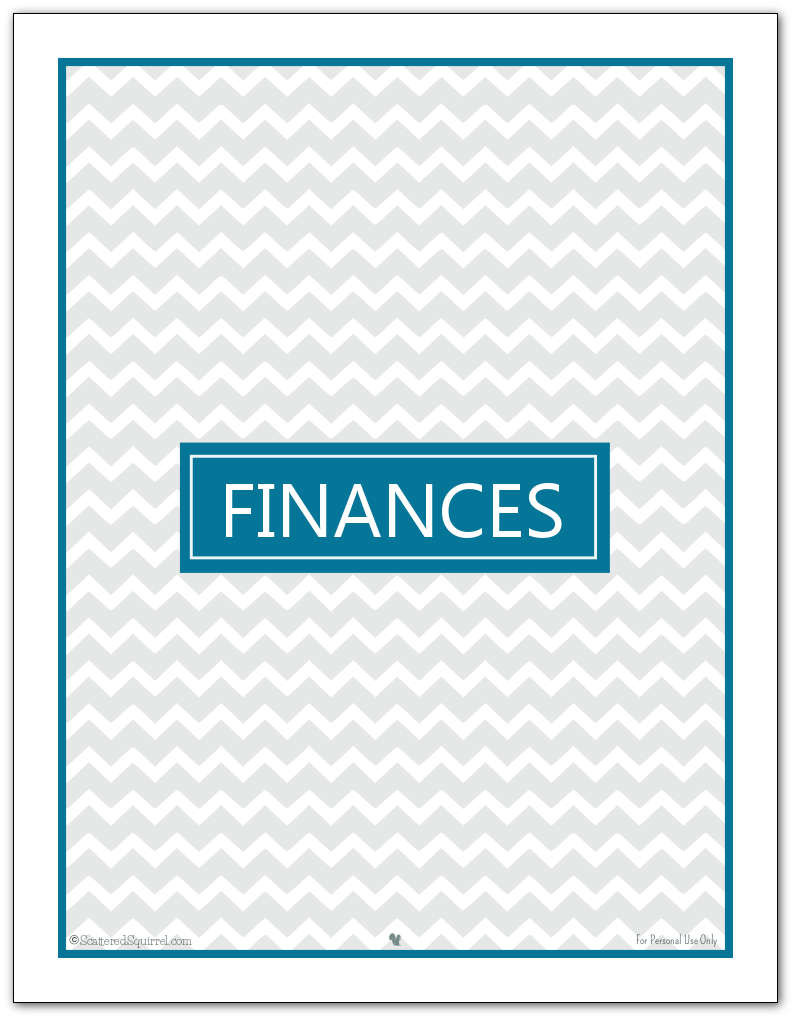 There are three pages to the monthly family budget.  Each page has room to track your budget for four months.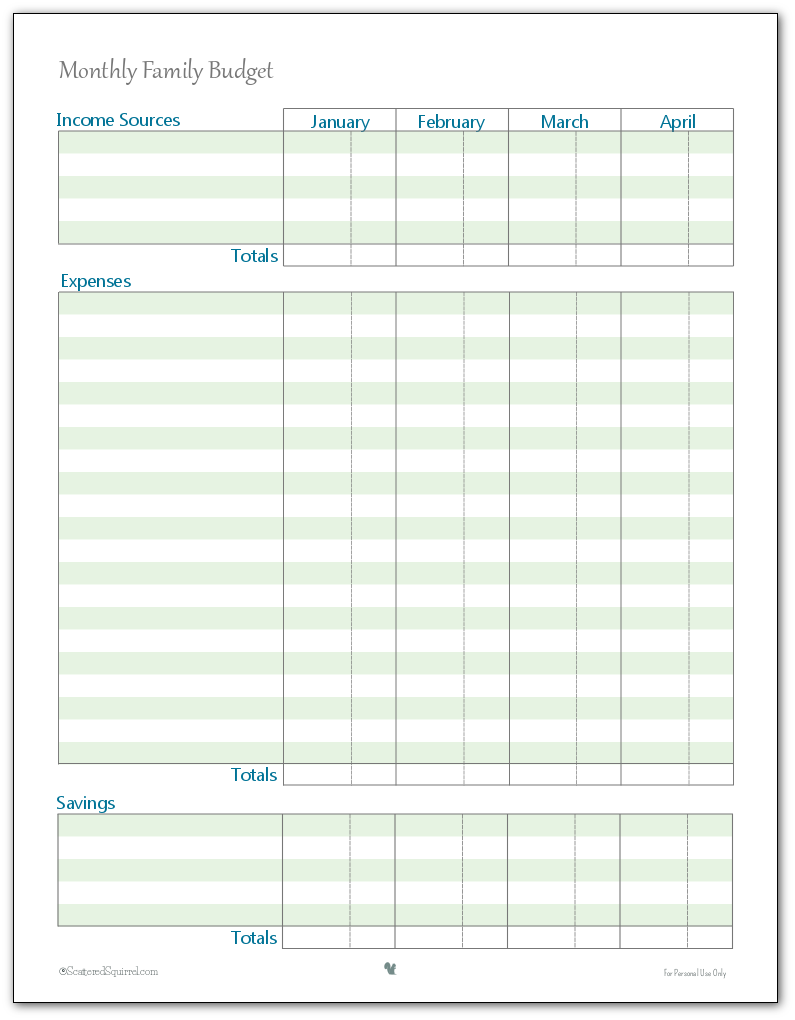 There is space to record your income, expenses and savings with monthly totals for each section.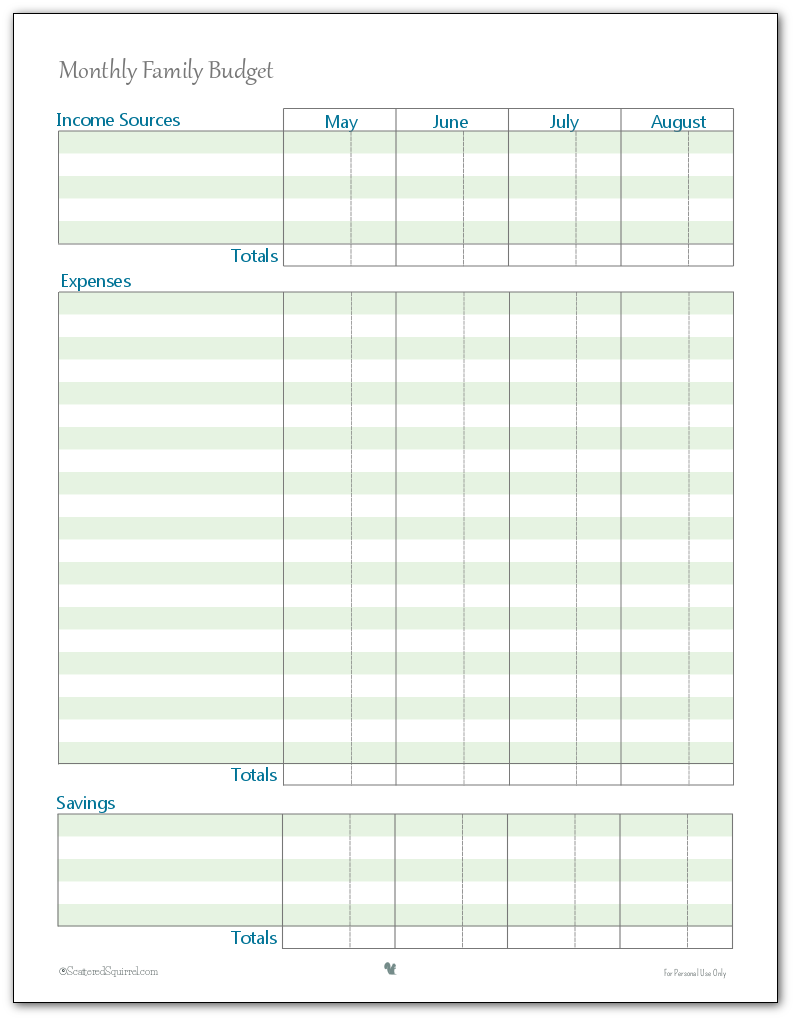 Unlike my last family budget printable, I opted not to prefill the different sections.  This way you can tailor each section to fit your own style of budgeting.
For example, when it comes to our vehicle I lump all of those expenses together.  I don't keep separate sections for insurance, fuel, and maintenance, it's just all under CAR for me.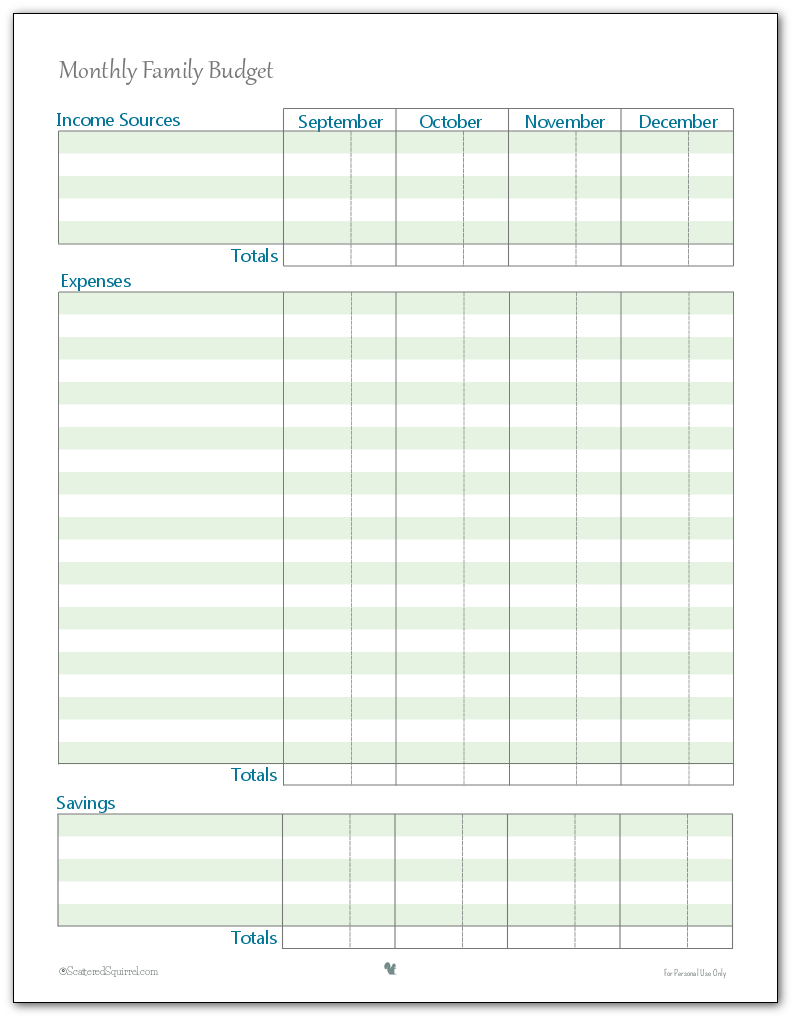 Just like with other multi-page sections, I bundled the budget printables into one easy to grab file.
Simply click the pic below to get a copy of all four pages OR if you rather have each individual page, just click the pics above of the ones you want.  Whatever works best for you.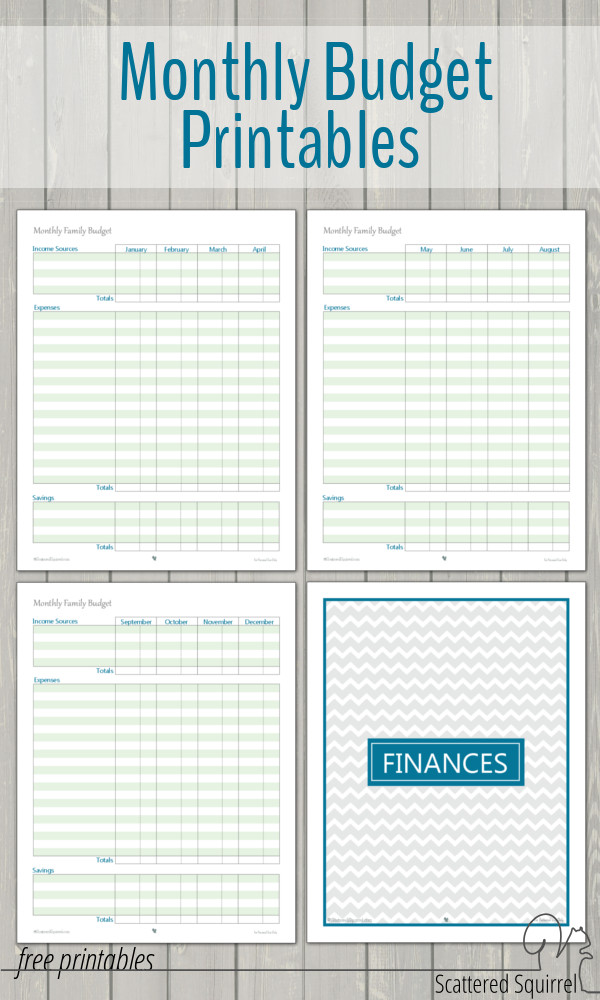 Half-Size Budget Printables
Way back when I created my first home management binder I hadn't yet figured out how to make half-size printables.  This time around I'm determined to offer each new one in a half-size version.
Sometimes this might mean the layouts are a little different, and sometimes it might mean printing double-sided is a bit of a pain, but I'm happy to say that where the monthly budget printables are concerned I was able to keep them in the same layout and arrange them so that they can be printed double-sided with ease.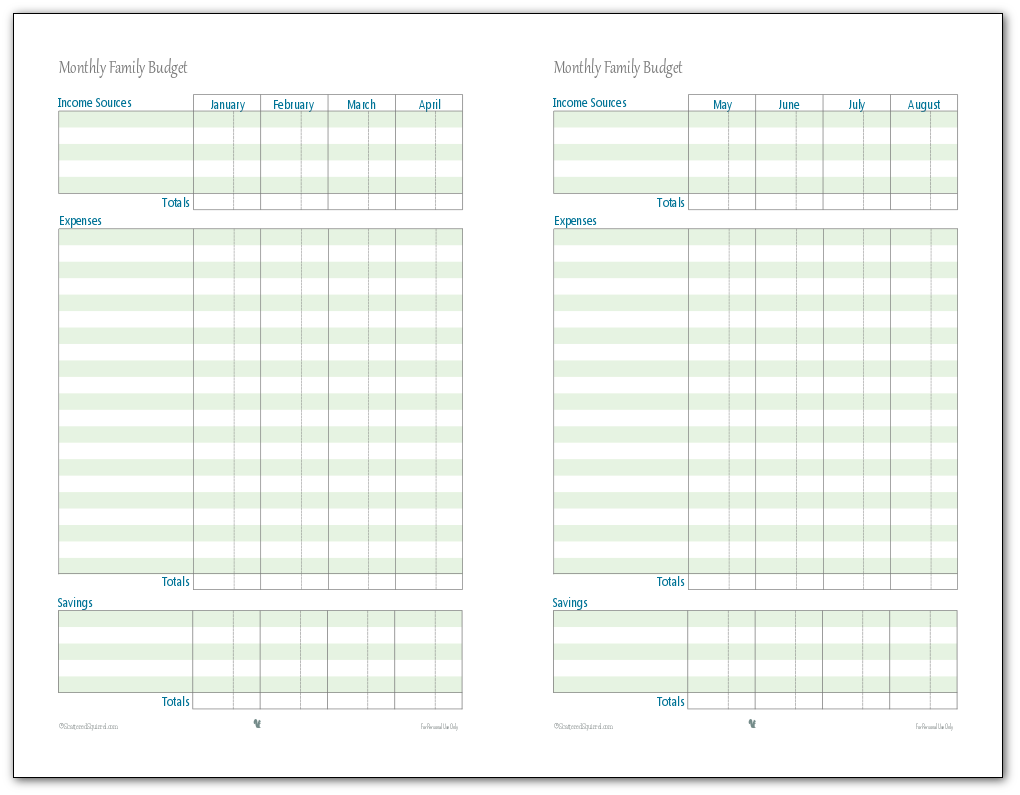 Personally, I don't think I would print the budget pages double-sided because I like to have room to scribble things down.  Things like one of the boys going through a growth spurt which meant spending extra on new clothes and/or shoes.
Having those notes is nice for me to sort of see what's going on, but I don't think they are necessary.  For those that would prefer to print them back to back you most certainly can.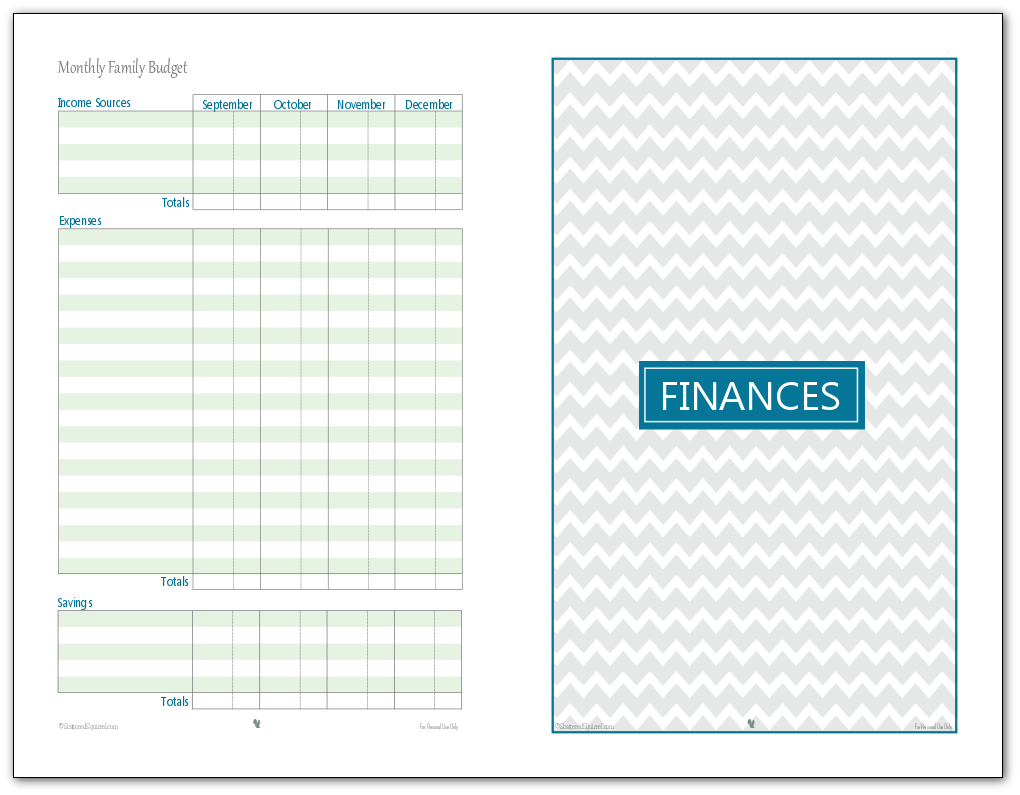 Just like with the full-size version you can click the pictures above to get each page individually, or you can click the pic below to get the bundled version.  That option tends to make it easier to print the pages back to back.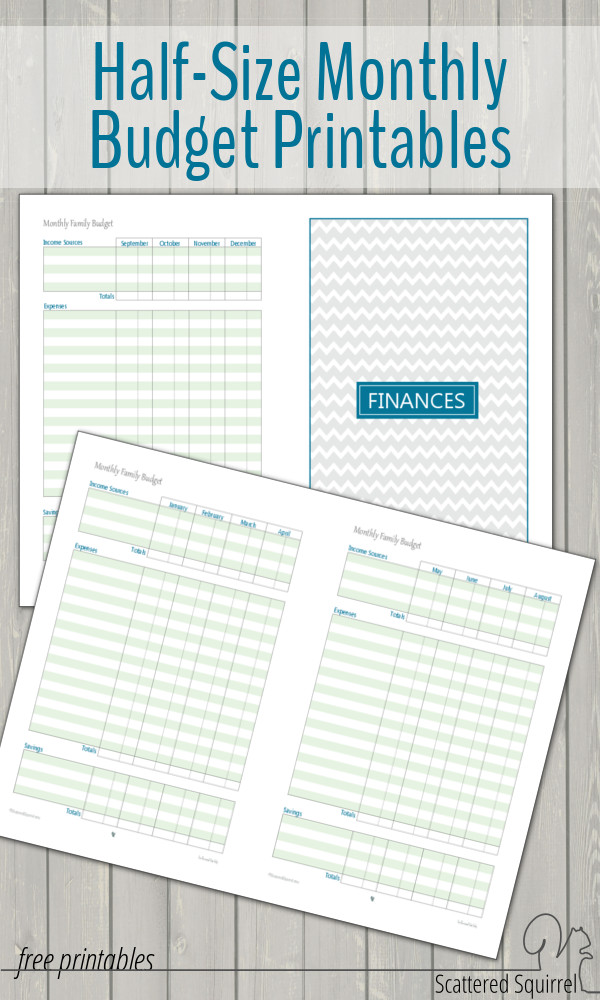 Whether you use these budget printables to plan your budget month by month, or simply use them to keep track of what came in and what went out, I think it's an important addition to a home management system.  Being able to see what's going on with your finances will keep you on track, whatever your financial goals may be.
I'd love to hear your opinion.  What do you think of the budget printables? Do you think they will be of use to you in the new year?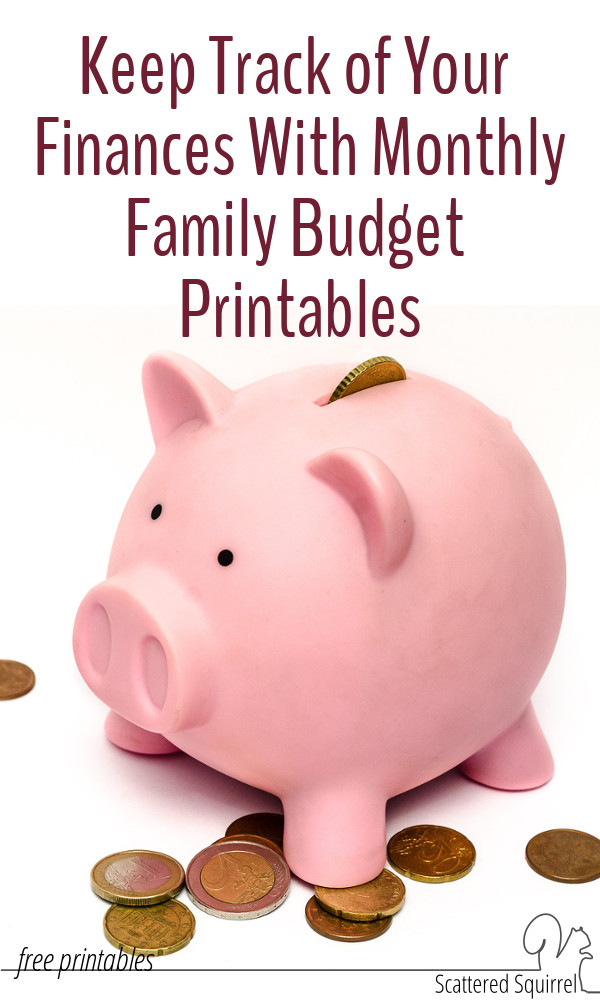 ~Happy Printing~