Looking for something to help you manage your time? You've come to the right place. Personal planners are a great way to keep yourself and your family organized.  Whether you're super busy, or just looking for something to keep track of special dates and appointments, there is a planner out there for you.  Below is a collection of my personal planner printables.  My hope is that you can find a few that will help you put together the planner that will work best for you!  The beautiful part about creating your own planner is that you can print out a few sheets and take them for a test drive and move on to something else if they don't work for you as well as you hoped.  Finding the system that will work for you takes some trial and error, but once you find the right one it will be an invaluable tool that will help you in so many areas of your life.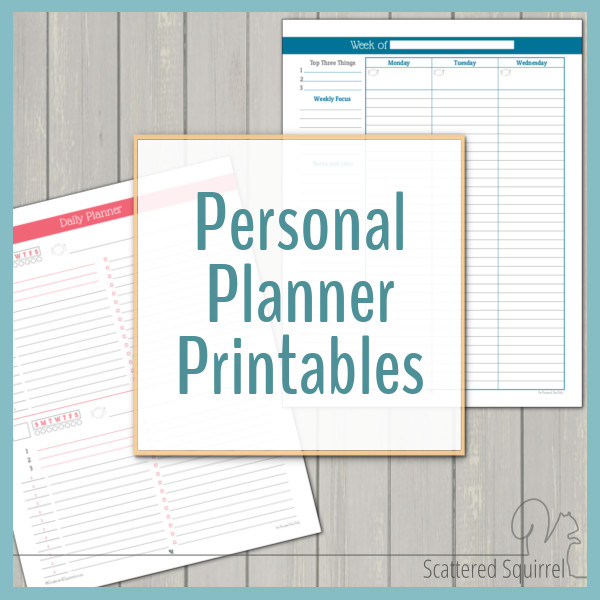 ---
---
Monthly
---
Yearly
---
Cover Pages
---
Additional Pages
I hope you liked the Personal Planner Printables.  Please remember that all printables shared here on Scattered Squirrel are for personal use only. If you would like to use them for something else, drop me and line at alli@scatteredsquirrel.com and I'm sure we can work something out. Thanks so much for stopping by!
If you didn't find what you were looking for, check out the resources below for more helpful ideas.
Free Planner Printables – a collection of other free planner printables from around the web.
DIY Planner – a collection of helpful links to help you create the perfect planner for you.