Colourful Blank Monthly Calendars Make a Great Jumping Off Point
We are now entering the Life portion of the Home and Life Organized series, and I couldn't be more excited. Don't get me wrong, I love my home management binder, but planner and time management tools are my absolute favourites!!! I would be lost without my planners and with the end of 2016 coming, now seems like a great time in getting a jump start on creating or setting up our planners for the new year. Whether I'm setting up my planner for a new year, or creating a new one altogether, I have a few basic steps that I always follow. The first step begins with a monthly calendar. That's why I'm kicking this section off with some colourful blank monthly calendars!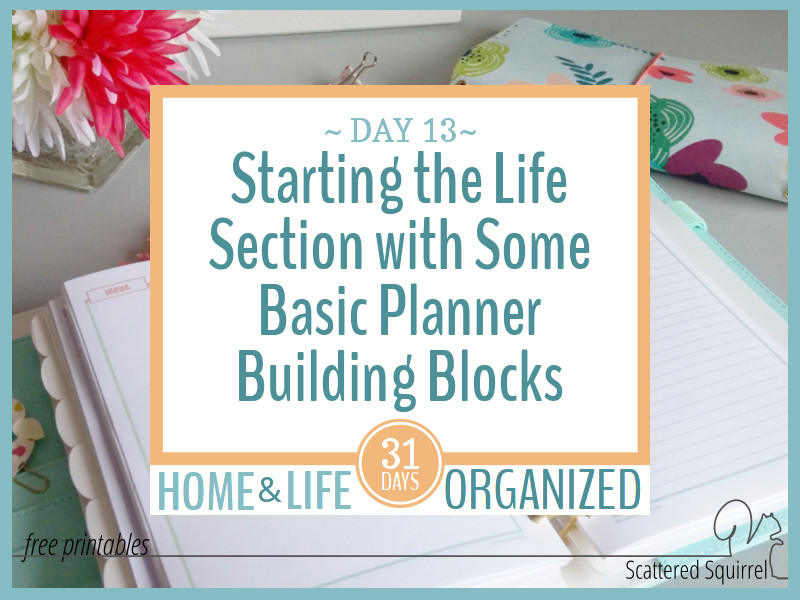 Every spring I release the dated calendars for the following year. And before the new year comes I try to make sure I'm sharing blank versions of the current year's calendar for anyone who might want to keep the same colour scheme and design for the coming year. I know it's not the same as having dated ones, but I kind of like the blank ones and here's why:
If I skip a month in my planner and not feel guilty for wasting the page/pages
They can be reused year after year
I can use them for different schedule, like my cleaning schedule, social media planning, kid's activities planner
They help me organize long-term projects without cluttering up my main calendar
I understand if undated or blank calendars are not really your thing. You can find the newest versions of the dated calendars on the Date Calendars Page if that's what you would prefer.
Colourful Blank Monthly Calendars
These don't really need much explaining, do they? I was trying to thinking of something to say about them, but I just can't figure out what that should be. Other than to mention that I briefly thought about leaving the month titles on them, but opted to leave the title sections blank. This way you can use them for different things. Also, you don't have to use all the colours if you don't want too. It's completely up to you.
Let's start with the full-size versions, shall we? As always, to snag a copy for yourself simply click the picture of the one or ones you want!
Two Page Per Month Calendars
Single Page Per Month Calendars
Each calendar is a file on its own so you need to click all the colours you want. If you'd like to have these available in combined sets, drop me a line in the comments below and let me know.
And now for the half-size versions.
Half-Size Two Page Per Month Calendars
Half-Size Single Page Per Month Calendars
Those half-size single page calendars presented me with quite the conundrum.  Do I make them as I did with two different colours per page, or do I make them so that both calendars on the sheet are the same colour?  If you would like the other version, drop me a line in the comments below and I'll see what I can do.
That's it for today's post. These colourful blank monthly calendars make me smile whenever I see them. I wish I had made these ones sooner, I would have used them in my blog/work planner. But that's alright. I'm sure I'll find many ways to use them in the coming months.
I'd love to hear what you think? Do you still like the 2016 colours? Drop me a line in the comments below and let me know!