Printables, printables, and more printables! That's what you'll find on the pages below.
I believe that printables can be a very valuable tool when we are trying to manage our homes, families, work, and personal life.
Let's face it, life can be hard and it can get really busy and chaotic, but with the right tools to help keep us on track, we can navigate those crazy time with a little bit of ease.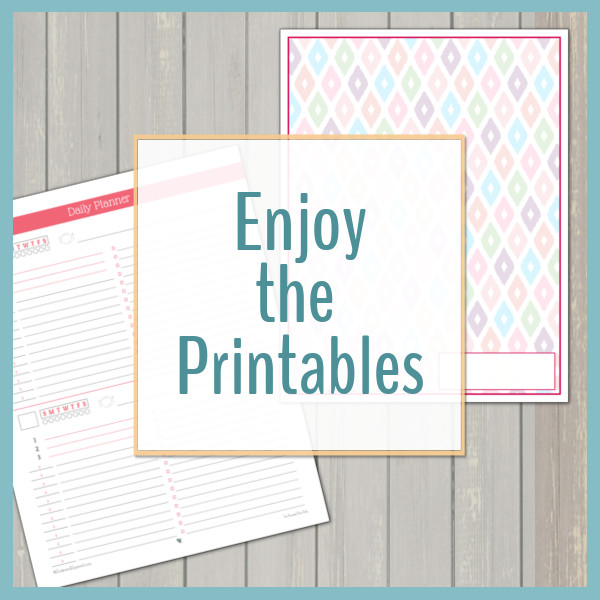 Free Printables
The right system, whether it is a personal planner, home management binder, home keeping schedule, or any other system you use to keep your life running smoothly, should work for you, not the other way around.
If you have to work to maintain and are struggling to stay on top of it, then it's time to think about changing your system.
That's one of the many reasons why I create and share so many printables here on Scattered Squirrel because I want you to find what works for you.
Truth be told, I'm still looking for what works for me. It never fails, just when I think I've got it all figured out, life changes on me and I need to make more changes. Which is kind of a good thing for you because it means new and improved printables are coming out on a regular basis.
Take a wander throughout printables libraries by clicking the pictures below. I hope you find something to help you!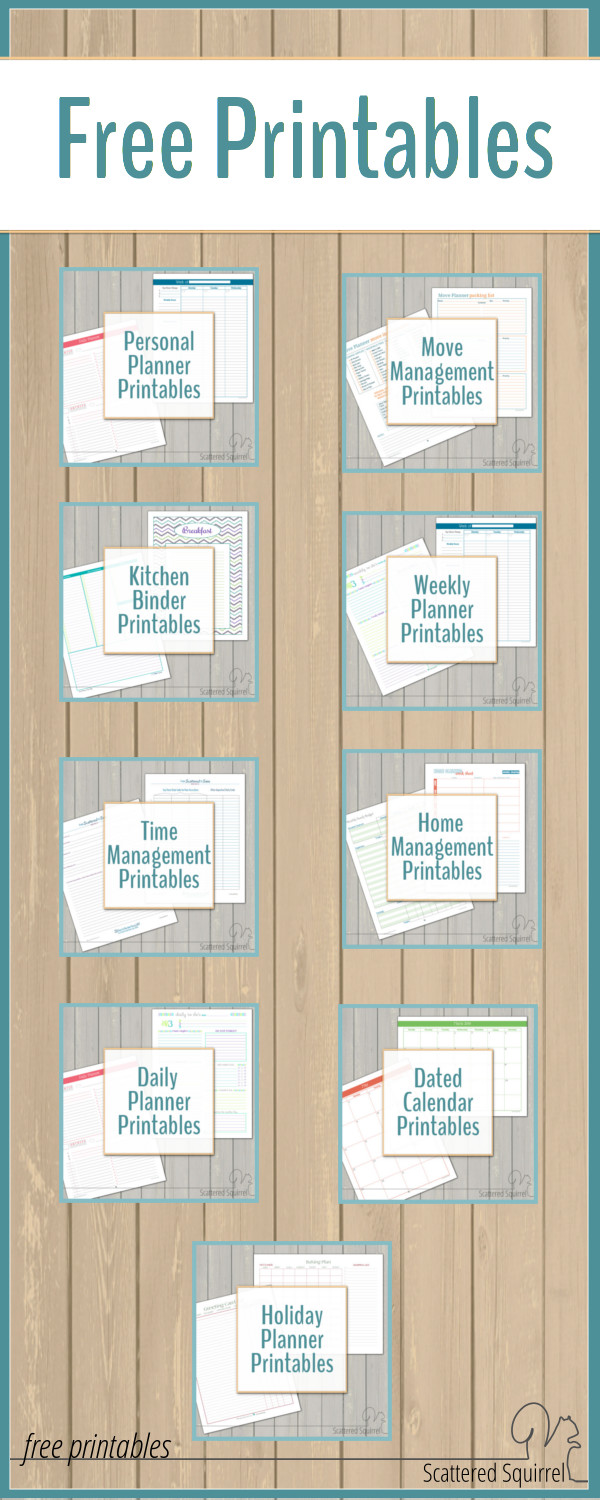 Please remember that all printables shared here on Scattered Squirrel are for personal use only. If you would like to use them for something else, drop me a line at alli@scatteredsquirrel.com and I'm sure we can work something out. Thanks so much for stopping by!