Planner Additions – Colourful Address Book and Password Log Printables
I've been meaning to make some address book and password log printables for a long time now. I know I shared an address book printable and a password log printable a few years ago, but I haven't made an updated version of either of them and I thought it was about time I tackled that.
Requests for these two printables crop up fairly often so I hope that you find them a welcome addition to your planner or home management binder.
Having a printed address book and password log make for a great back up to technology and online storage.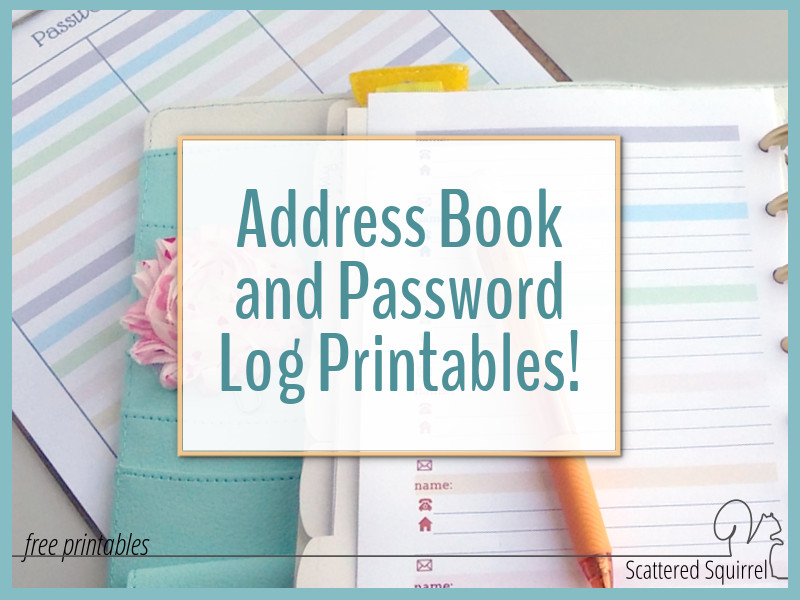 One of my favourite things about creating a planner that works for you is that you can customize it to fit your needs. Some like to keep a variety of pages and sections in their planners and others prefer to keep it more simple. And I love that you can add things in and take them out as your needs and desires change.
Today's address book and password log printables are great examples of these kinds of planner additions.
They're also fairly versatile printables. You could print them and use them on their own posted to a corkboard or the fridge.
You can add them to your planner so you always have the information with you.
Or you could add them to your home management binder/notebook.
Whatever works best for you.
Address Book and Password Log Printables
Let's kick things off with the address book pages, shall we? I played around with a few different layouts, I was going for something that wasn't too cluttered but that still made good use of the space on the page.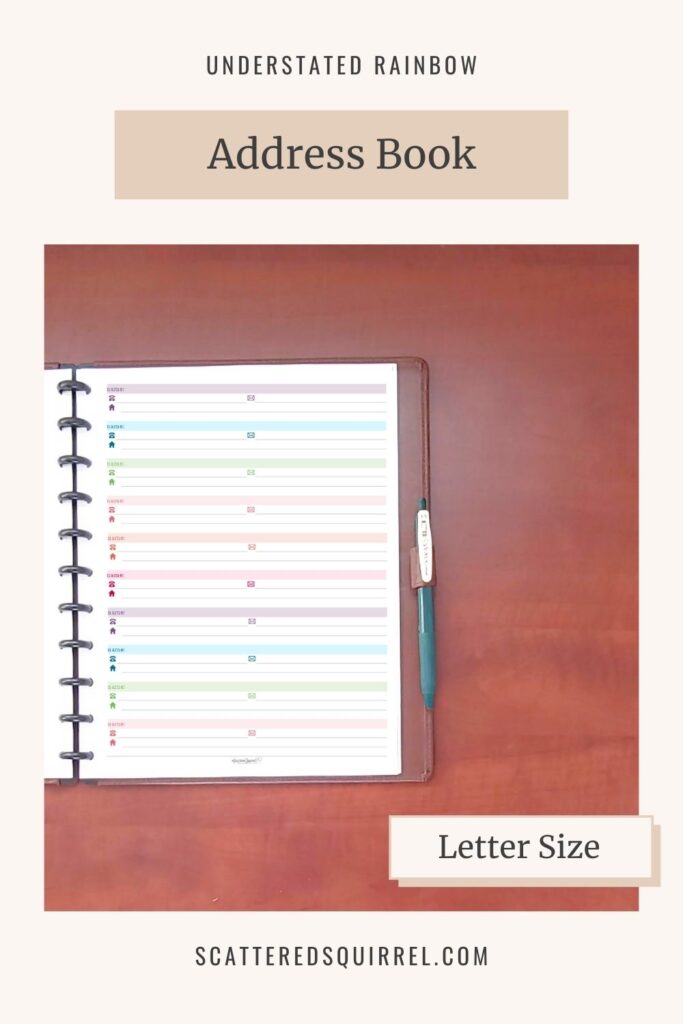 I wanted to keep them super functional but still flexible, so I opted not to put a title at the top. This way you can create your own headings if you want or leave it blank for a unified look. Some of the headings I'm toying with using are:
Medical
Emergency
Family
Friends
Kid's Friends
Home Maintenance/Repair
Utilities and Other Bills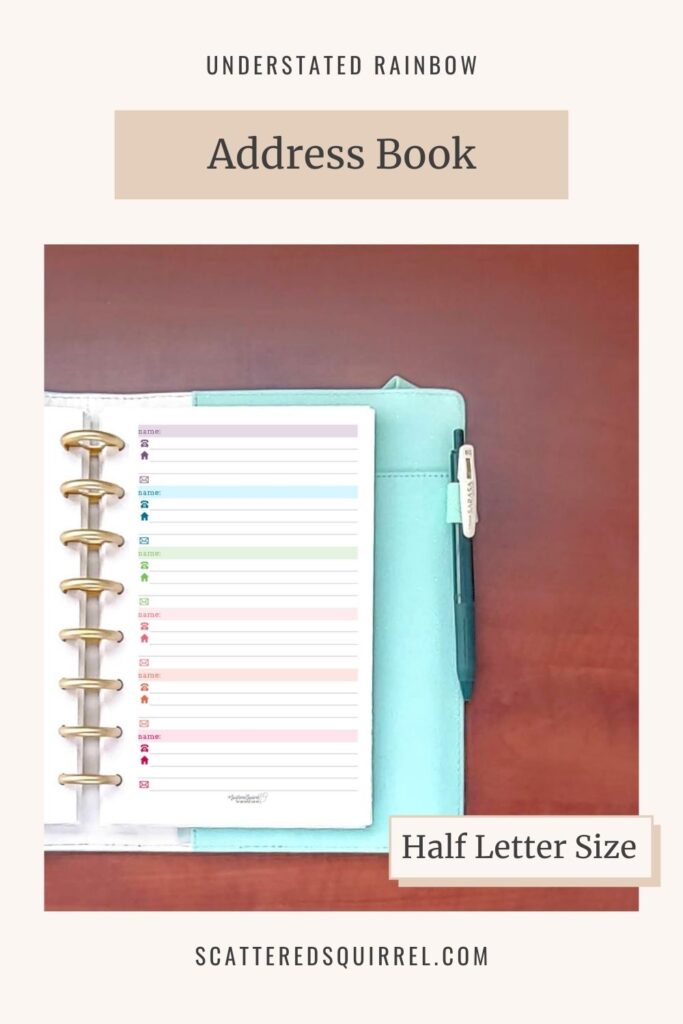 I couldn't resist adding a little colour to make them a little more cheerful. I try to make sure that I keep the printables as ink friendly as I can while still adding some personality where I can.
As always, click the picture of the printable you would like and it will take you to the PDF.
Password Log
I really liked how the address book printables turned out with using different colours so I thought I'd keep to the theme and make these ones match.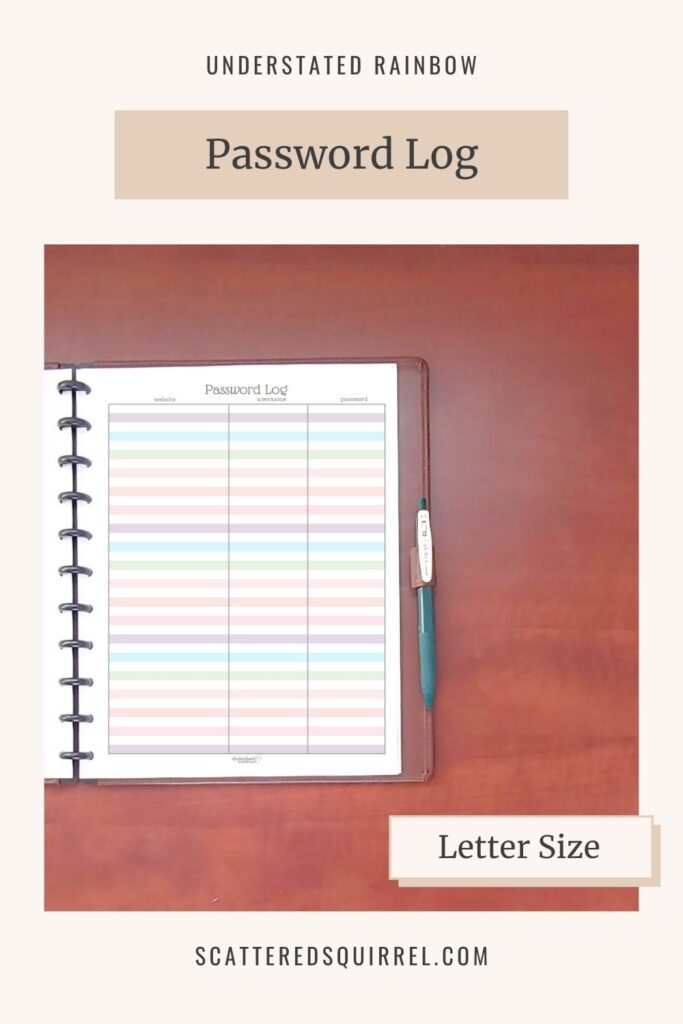 I've already printed a number of these out. I have one in my home management binder for keeping track of family accounts, like the Netflix, Shomi and Wi-Fi passwords. I also printed one to keep in my office for my often used websites.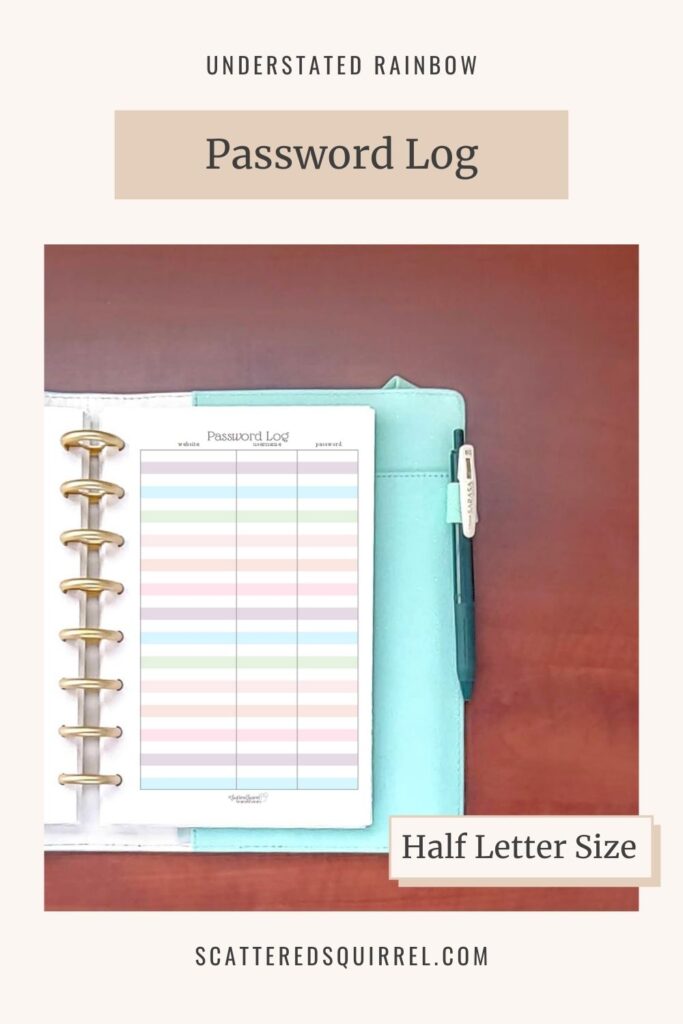 I also have a couple of the half-size ones in my planner right now so that I always have a copy of my passwords with me when I leave the house. I'm a little on the paranoid side when it comes to storing passwords somewhere someone else might find them so I use a codeword or phrase to jog my memory instead of the actual password for these ones, but it's better than having nothing with me.
All in all, I'm really happy with how these additions to the printable library turned out. But I would love to hear what you think!
Do you think you'll use either of them? Are there other pages you'd like to have as options to add to your planner? Drop me a line in the comments below and let me know!