Here Are the Half-Size Day Planner Printables
As promised yesterday, today I'm here to share the half-size versions of the new day planner printables for those of you who prefer a half-size planner.  I've been using the full size version today and I have to say that I'm thoroughly enjoying it.  Daily planners are a great way to keep track of what you need to do on really busy days, and these news ones are a great option for those who have too much going on to fit a weekly planner, but not enough to really benefit from a whole page dedicated to one day.  So if you've been trying to find a good fit between the two, these ones might be a good option for you.  Scroll on down to check them out.
I explained how these came to be in yesterday's post – New Day Planner Printables to Help You Plan Your Days – so I won't repeat myself today.  I know time is precious and some of the posts in this series have been fairly long, so I want to keep these one shorter.  So, if you're ready, here we go.
Half-Size Day Planners
I hmmed and hawed trying to decide how best to lay these out.  In the end I opted for two different options, that way you have more to choose from.  First up are the ones that reflect how I'm using the full size printables.
Half-Size Daily Planners with Notes Pages
You'll see what I talked about yesterday when I said I was using the day planner on the left and the notes and inspiration pages on the right.  It's simple, and yet, as I've discovered today, it's a great system.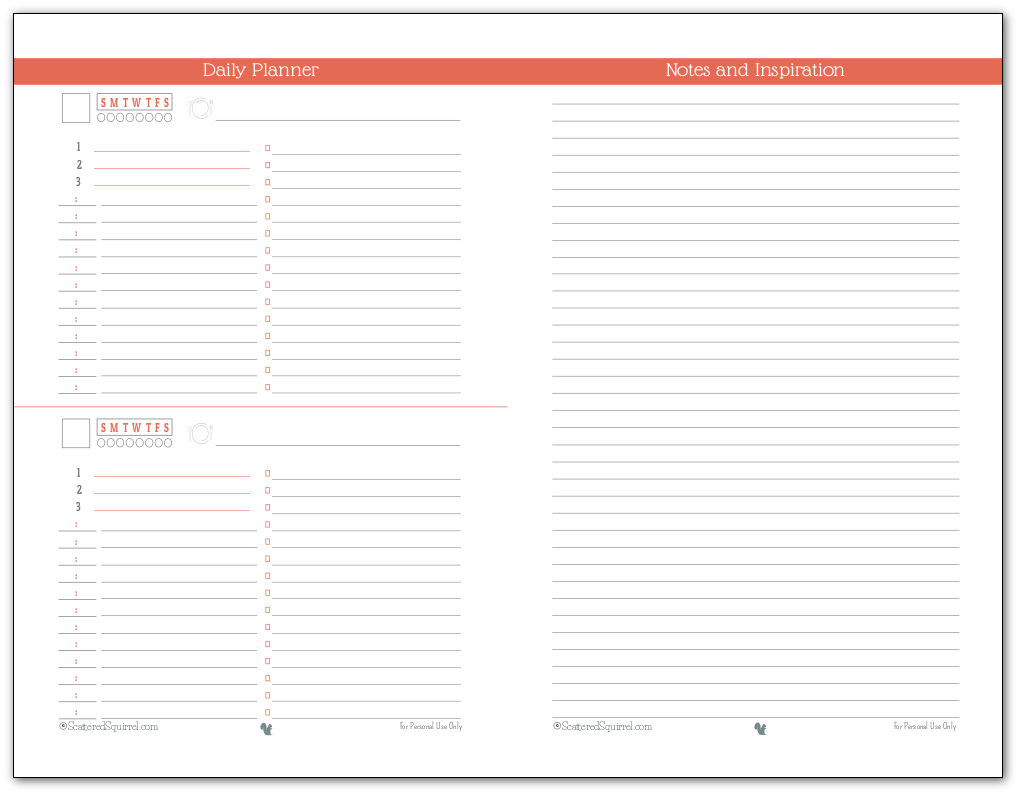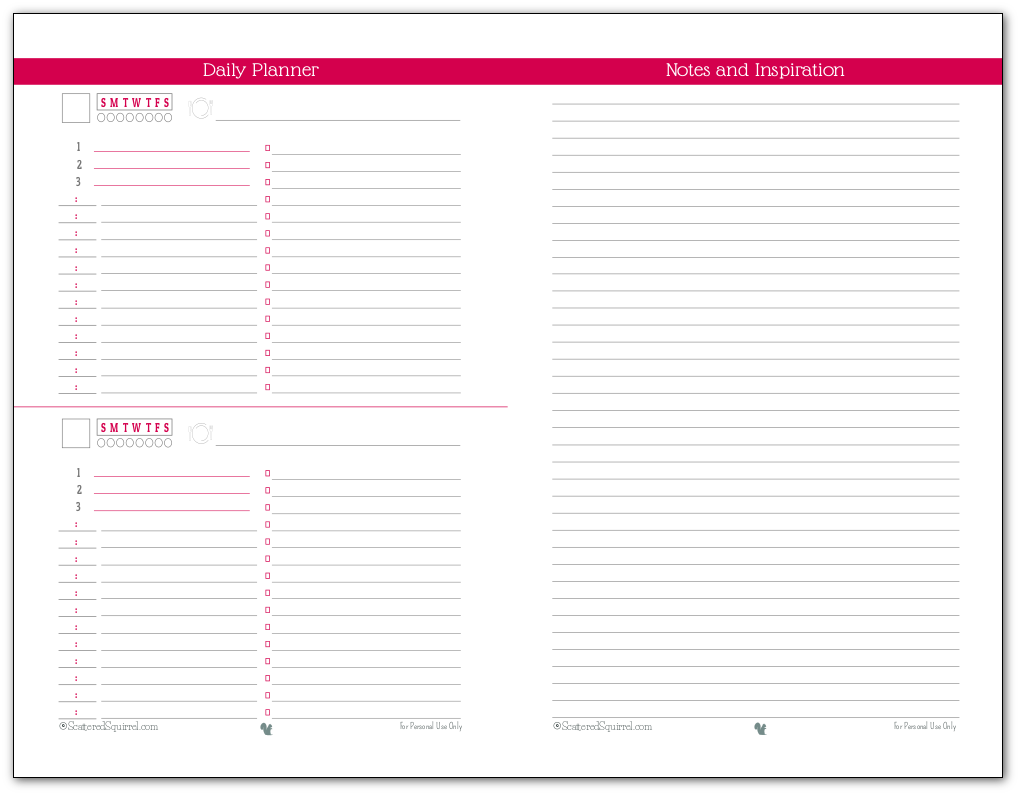 Right now, on the one I'm using I have my to-do list for getting ready for the holiday weekend (it's Thanksgiving weekend here in Canada) in the list section for today, and my grocery list is in the list section for tomorrow.  I've scheduled some stuff into the time slots, and I'm currently using the 1-2-3 list section for my daily three things that I'm focusing on for this challenge.  Though, once the challenge is over I'll start using for the three most important things I need to make sure get done each day.  The notes side is already half full of ideas and things I don't want to forget.  I can see these notes sections being great for planning out my weeks.
Half-Size Daily Planners
I know the above set up isn't going to be for everyone.  I'm sure there are plenty of people who would just like the day planner part, which is why the next set are just simple half-size day planner printables.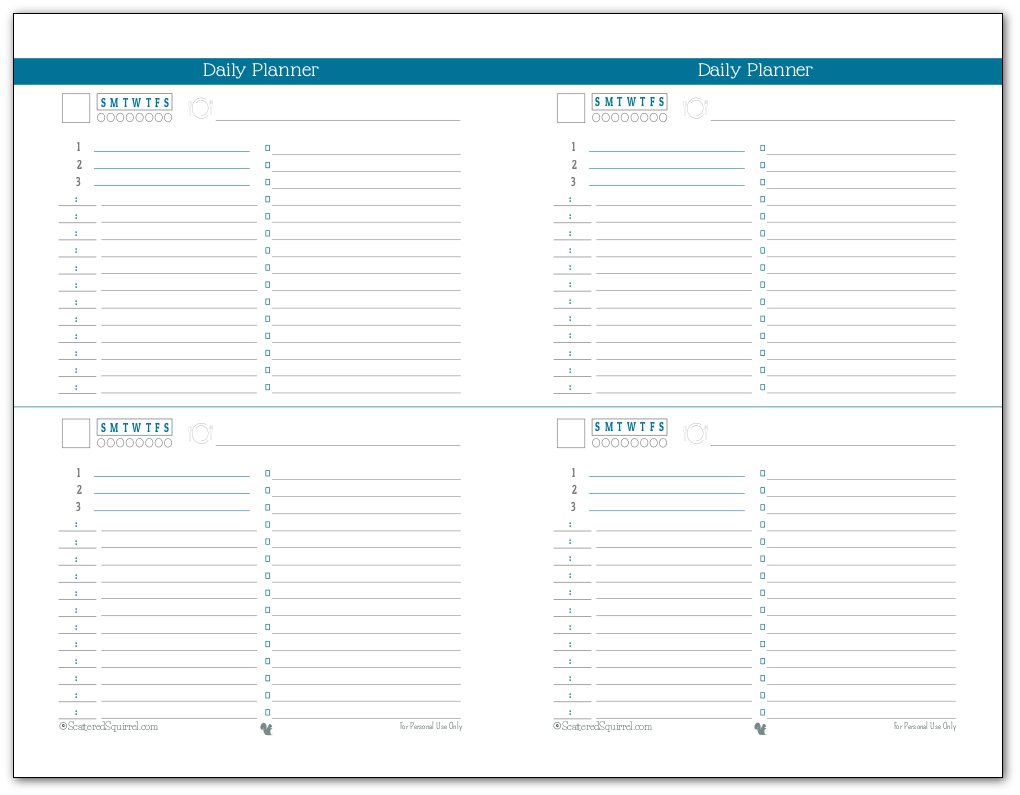 I'd love to hear your thoughts.  Do you think you'll be able to make use of a day planner paired with a notes page?  Do you prefer just the day planner?  Or are you holding out for the new weekly planners?
I hope you all are having a wonderful end of the week, and I hope you have an amazing weekend.  Don't forget to keep working away on your three things.  I'll be back tomorrow with another fun and slightly frivolous post.  I think we've earned some fun don't you?
Until tomorrow everyone!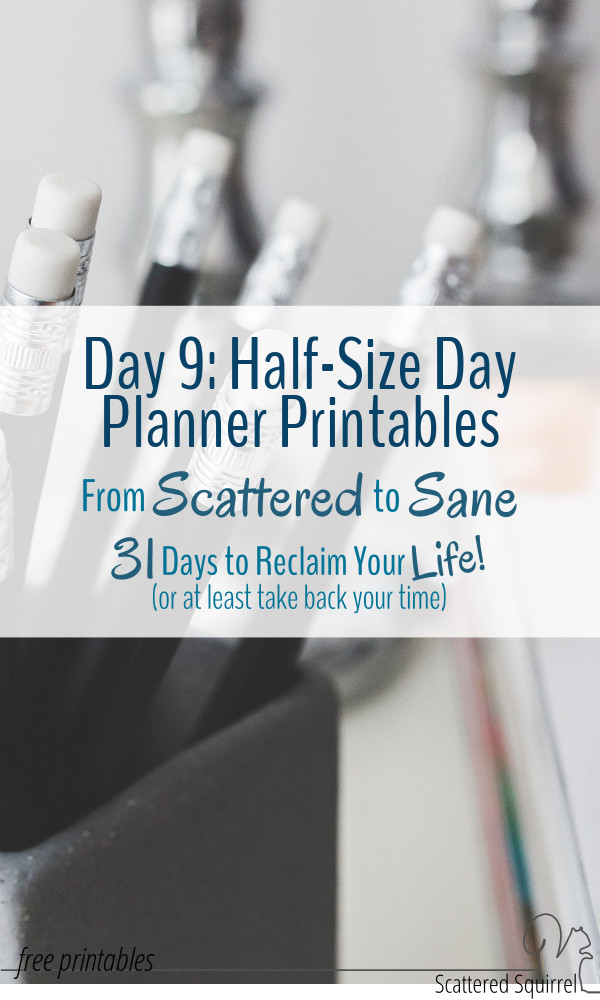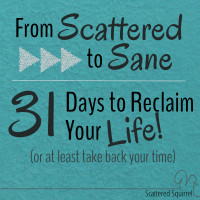 This post is part of the series From Scattered to Sane: 31 Days to Reclaim Your Life (or at least take back your time).  You can find all the posts from this series on the
From Scattered to Sane
page.  As each new one comes out, I'll link it up there.  I'll also be sharing each post on all our social media channels, you can follow along on
Google+
,
Twitter
,
Facebook
,
Instagram
, and
Pinterest
!  I hope you have as much fun following along as I'm having sharing this all with you!