Welcome to Day 28 of the 31 Days 31 Printables series. If you are just joining us, I'm ending the month by updating and refreshing some of my personal planner printables.  Up until today I've been sharing printables that I currently use, or have used in the past, to help me stay on track when it comes to managing my and my family's schedules.  Today though, I'm introducing a whole new set of printables.  These daily planner printables were requested back in August and I have been waiting for just the right time to share them.
A few months ago I received an email from a wonder woman who was looking for some daily planner printables.
I'm looking for a day planner that has different sections on it.  I want to be able to print one out for each day and fill in the sections that never change one week to the next and then laminate them so I can use the same planner pages over and over again.
As you can imagine, I was excited!  I love planners, and I love nothing more than tackling a creative project like this one to help you gals and guys create a system that will work for you.  There were many emails back and forth as I narrowed down the details.  I used my Weekly To Do and Daily Planner printables as sort of a jumping off point, and I'm really happy with how these turned out.
Daily Planner Printables
These planner printables had a lot of categories they needed to keep track of.  So, allow me to walk you through the functions.  Beginning at the top and working down, here is a list of the areas you'll see, and the general idea behind how to use them.  Remember, the original request for a planner page that could be filled out for each day of the week and reused week after week, so when you click the picture below to get your copy, you will be getting a 7 page file.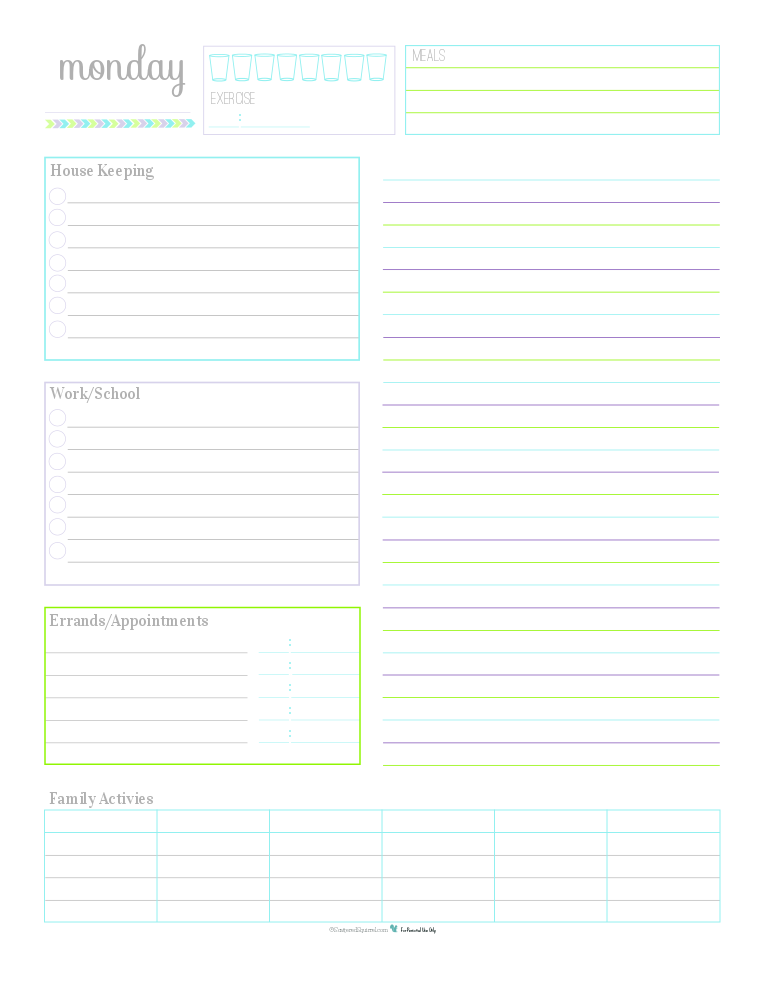 I'm pretty sure this self-explanatory, but just in case here's my list:
Under the day of the week is a line for those who wish to jot down the date.
Beside the day of the week is a water and exercise log
Beside this is a spot for planning your meals for the day
The housekeeping section is where you would jot down any housekeeping tasks that you would normally do on this day of the week.  Alternatively, if you're not planning to reuse the pages week after week, or you don't have a set housekeeping routine, you could just jot down whatever it is you need to to do that day.
The section for work/school is because the woman who made the request works from home and homeschools her children.  She wanted a space she could jot down the routine items she needs to do for work and what subject is the focus for that day in school.  Alternatively, you could just jot down your work/school to do's here.
The Errands/Appointments box is pretty self-explanatory.  I put in a spot for the time on the left side of the box.
At the very bottom is a Family Activities grid.  This is one of my favourite parts of this daily planner page.  There are 6 columns, simply jot down the name of the family member in each column and note their activities for that day, like soccer, ballet, play dates …. Alternatively you could ignore the family activities part and use this section for whatever you think is best.
Which brings me to the final section.  On the right hand side is a bunch of lines.  I created no title, assigned them no purpose.  Maybe you want or need an agenda, or maybe you need more room for a bigger to do list?  Maybe you want space to jot down reminders, or maybe you want a space to journal about your day.  This area is fully open to interpretation.
And of course, you know I couldn't stop there right?  I know that many of you out there love the half-size planner pages, and I couldn't forget about you.  Like its larger big brother, click on the image of the half-size daily planner printable will bring to a file that is 4 pages long.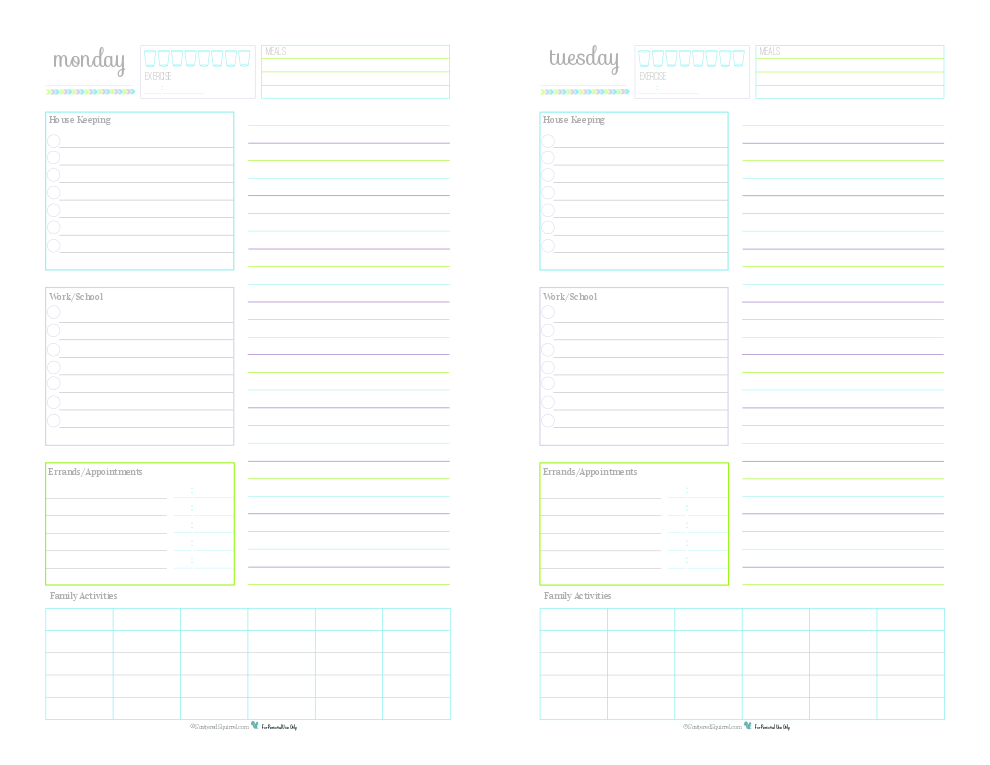 But wait!  Before you go there's two more for you to see.  I know not everyone is going to want a planner page that is reused week after week, and I know that there are some who don't want a planner with the name of the day of the week at the top.  No problem!  I made a blank version of both the full and half-size daily planner printables.  These ones are just one page each  🙂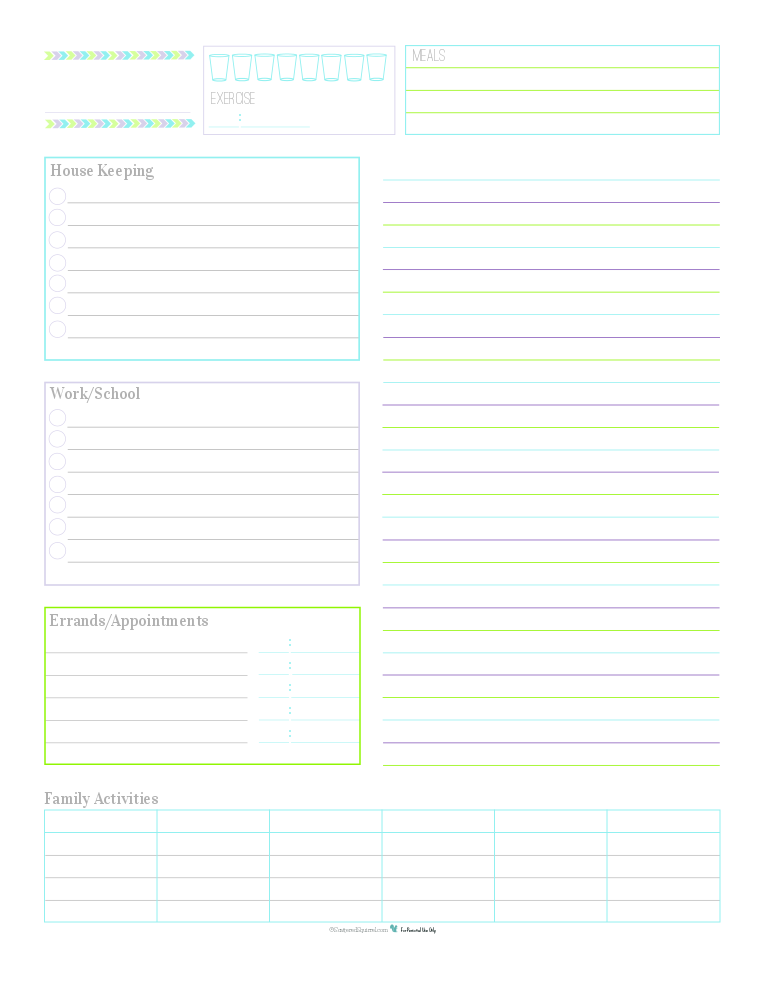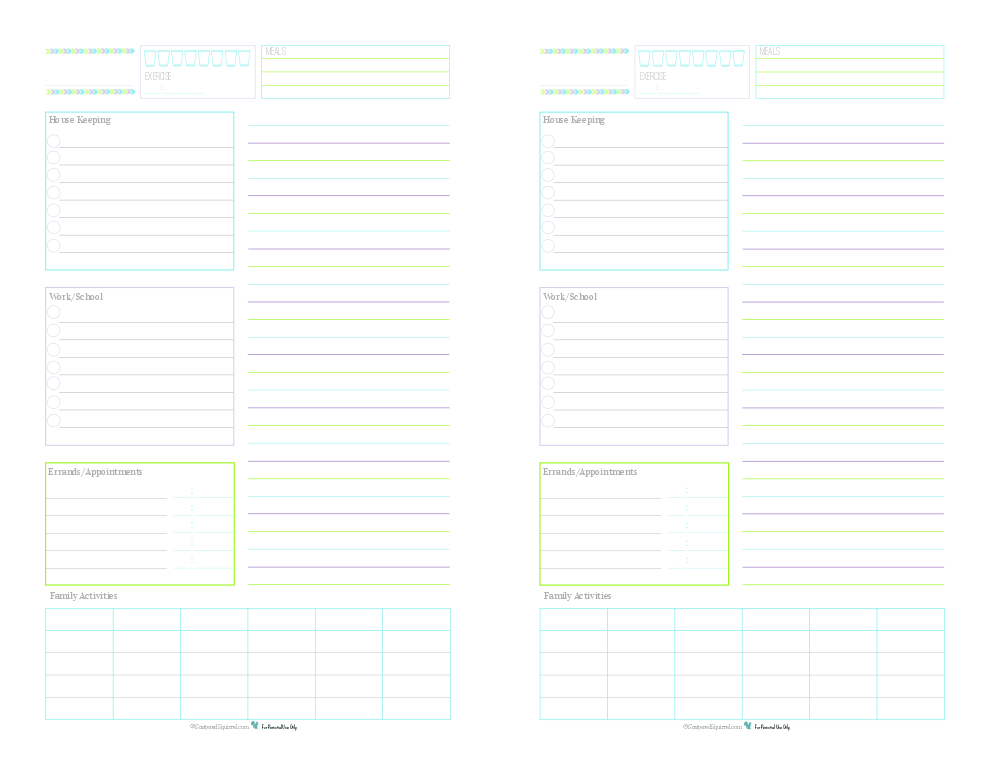 Two daily planner printables in two days!  I think this might be a record, even for me.  Although to be fair, yesterday's printable was more of a to do list … on the other hand the same could be said for this one too…. hmmm…. well regardless I'm thrilled to be able to offer these ones.  Sometimes the smallest tweaks and changes can make the biggest difference in how something functions for someone.
Don't forget, if you have a suggestion for changes you would like to see to old printables, or even new printables you would like to see offered here, let me know in the comments, send me an email, or reach out on social media. You never know, I might choose your idea next!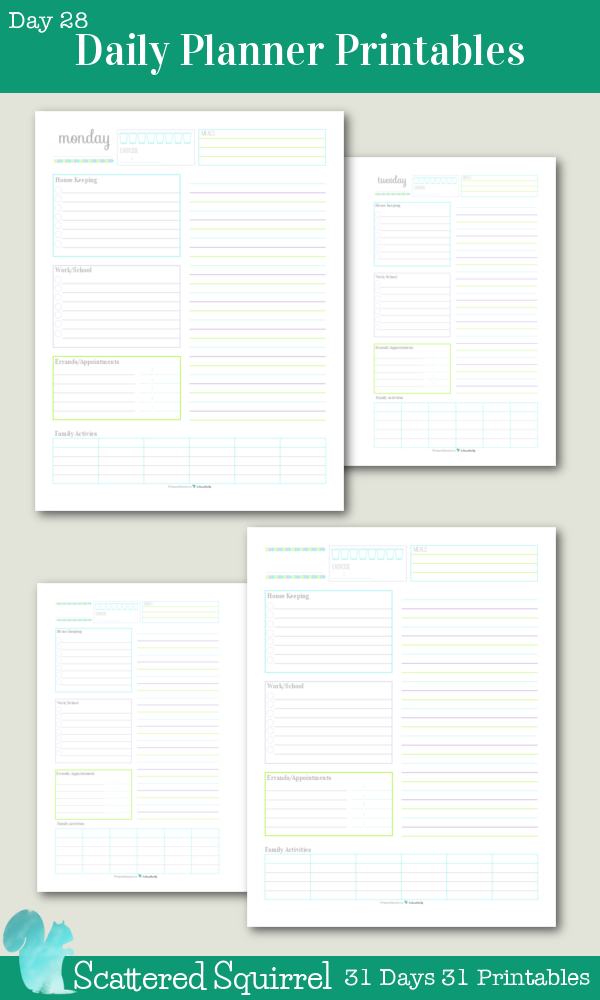 So tell me true, what do you think?
~Happy Printing!~
---

Don't miss out on the fun!  To get posts delivered right to inbox head on over to the side bar and subscribe by email.  Check out more 31 Days series over on the 31 Days site.
---