Have Some Valentine Fun with Valentine's Day Planner Printables
Valentine's Day is one of my favourite holidays though I rarely do much to celebrate.  (my birthday falls too close to it for my liking) This year I want to change that up a little and I can't think of a better way to celebrate it here on the blog, than by sharing some Valentine's Day planner printables!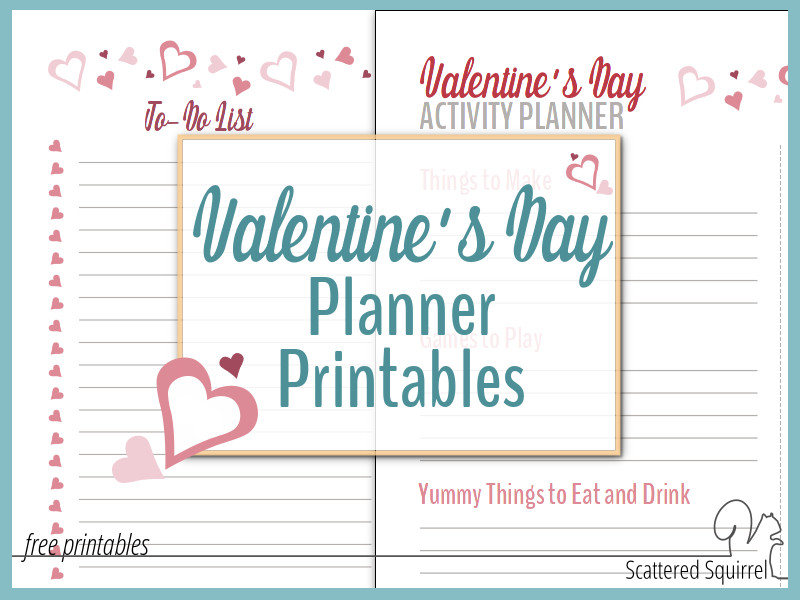 I'll be the first to admit it, not everyone is going to find the first printable useful.  I printed out one to keep handy in my holiday planner because you never know, and I'm using one for just this year because I'm bound and determined to have some Valentine fun.  I fully understand that it's not for everyone.  That's why I made two different ones.  This way, you can still enjoy some Valentine planner fun without having to feel like you're planning a party or something.   So if the first one isn't to your liking, scroll on down to check out the second.
Valentine's Day Planner Printables
First up we have the Valentine's Day Activity Planner.  I created this one so you could use it either to plan a small get together or just plan some Valentine's themed fun for the day.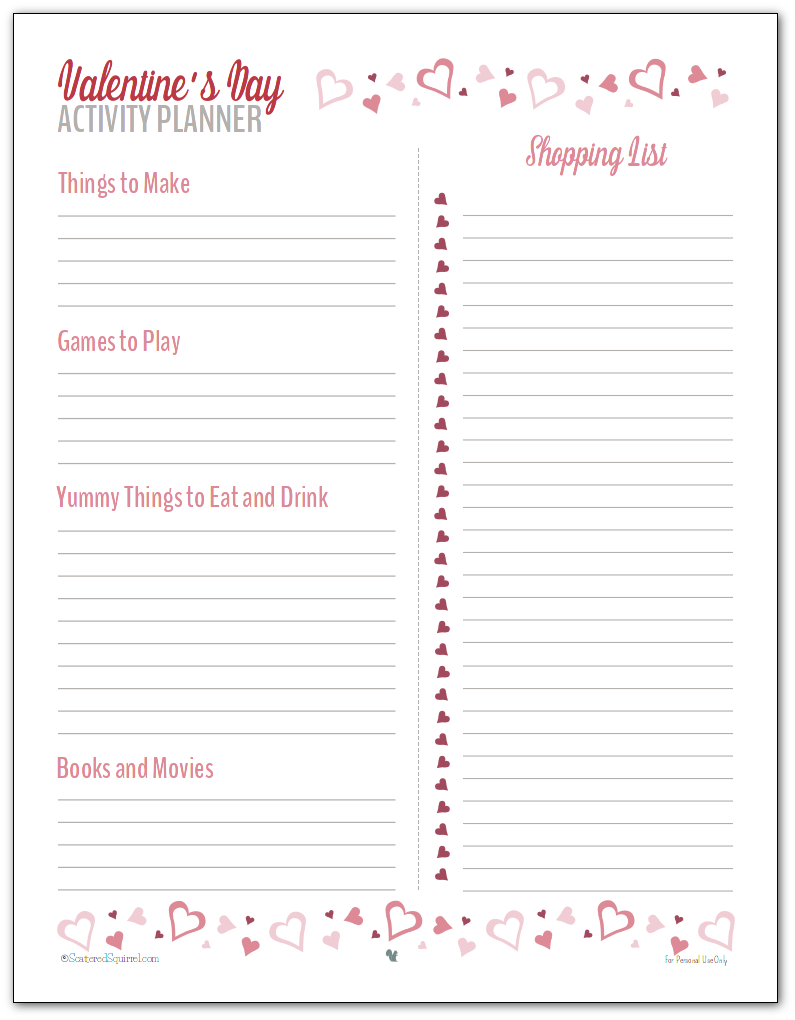 I tried to think of everything one might need to think of to celebrate the day.
Things to Make – could include crafts to do decorations or gifts you want to make.
Games to Play – is pretty self-explanatory, but if you happen to find some Valentine specific games you could make note of them here
Yummy Things to Eat and Drink – is the place to keep track of any goodies you want to bake or make this year (or next)
Books and Movies – is just a place to plan a movie night, or to jot down some Valentine's Day books you want to read.
Shopping List – so you can keep track of anything you need to pick up.
You could use this Valentine's Day planner printable to help plan a party, or keep it in your holiday planner and use it as a reference year after year like I plan to do.
The next Valentine's printable I have for you is just a simple list printable with a little Valentine's Day flair for some fun.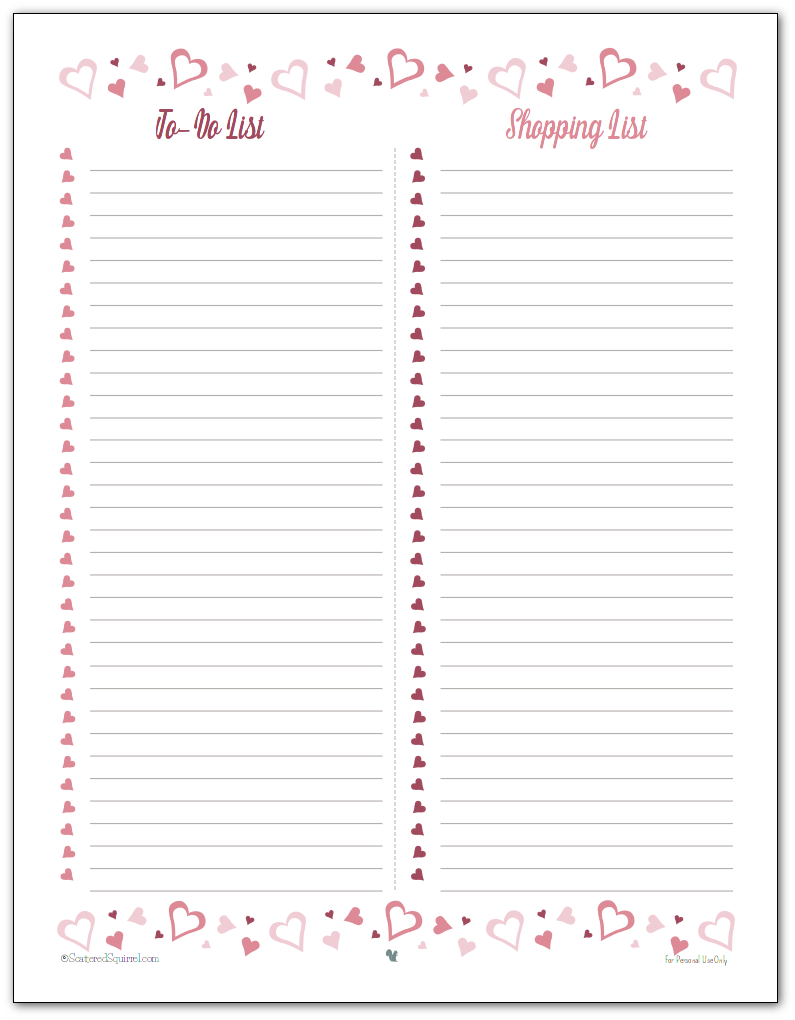 This printable was actually the first one I made and inspired the activity planner you just saw above.  I was playing around in InkScape, which is the program I use to make all my printables, and I finally figured out how to draw a heart.  I'm sure for many people out there, this is not a big deal, but I was quite pleased with myself.  And as I was playing around with hearts I decided that I needed to use them to make a list.
From there I decided I needed something to help me plan for some holiday fun and, well, you know how that story ends. Getting a little more creative with these holiday printables has been a lot of fun.  Don't be surprised to see more like these pop up around the various holidays.  I promise I won't get all cutesy with the rest of the printables, though.
As always, to grab a copy of any of the printable seen here, just simply click the pic and you'll be taken to the download page.
Now I'm wondering if I need to decorate the house, or just leave it?  I mean, I have all boys and they don't really seem to care about seasonal/holiday decorations unless it involves a tree of some sort.
Do you do anything special for Valentine's Day?  Drop me a line in the comments if you'd like.