St. Patrick's Day Inspired List Printables
I have been having some fun making up some more list printables.  I love pretty list/notepad paper.  While it certainly isn't necessary, pretty note paper can make writing down that to-do list a little more fun.  Ok, maybe fun isn't exactly the right word, but you get what I mean right?  I've been using the one I share in my Valentine's Day Planner post and it makes me smile every time I reach for it to write something down, so I thought why not make some for St. Patty's Day too?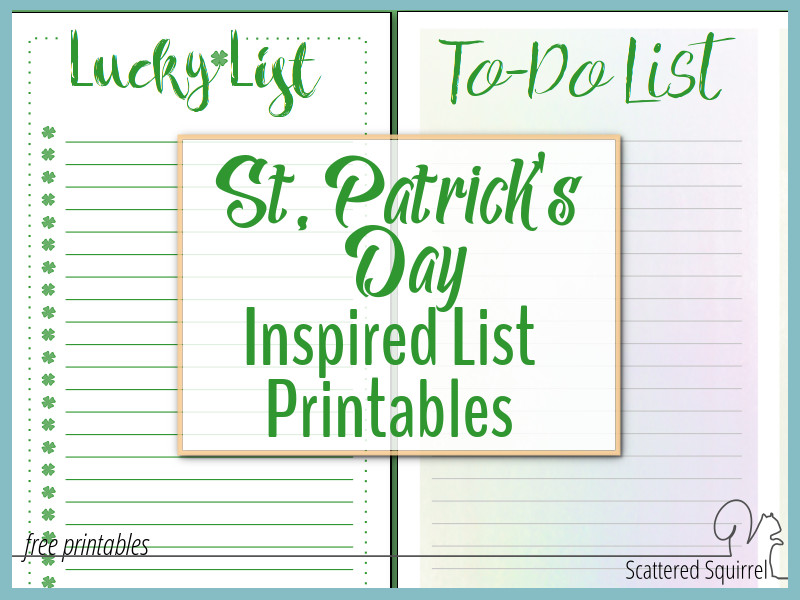 I didn't make a planner to go with these ones.  We don't do a lot for St. Patrick's Day as a family, other than choosing some yummy Irish dishes to make for dinner, but I love the freshness of the greens and the lightheartedness of the leprechauns.  (And yes, I know that these are not really what St. Patrick's Day is all about, but they're the frivolous part I like)  Despite my love for all those things, I just couldn't bring myself to get too carried away with the design this time.
St. Patrick's Day Inspired List Printables
I decided to play around with the size this time.  While I really like the long, narrow list paper, I wanted something that I could stick into my planner without having to fold it, or having it stick out too far.  As you'll see below, I was able to fit three lists per page without making the writing space too cramped.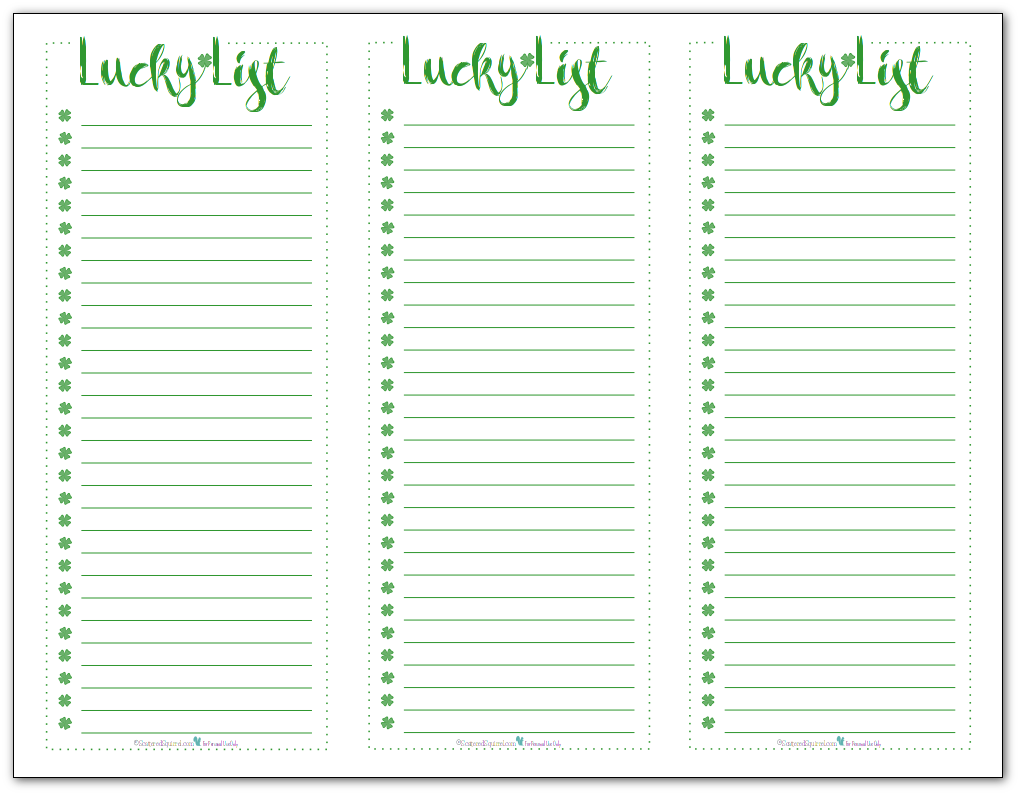 As you can see I designed it to be really simple.  I like things that are simple and not too distracting.  For those that liked the other list printables just at they were, don't worry I made sure to make a version in that size too.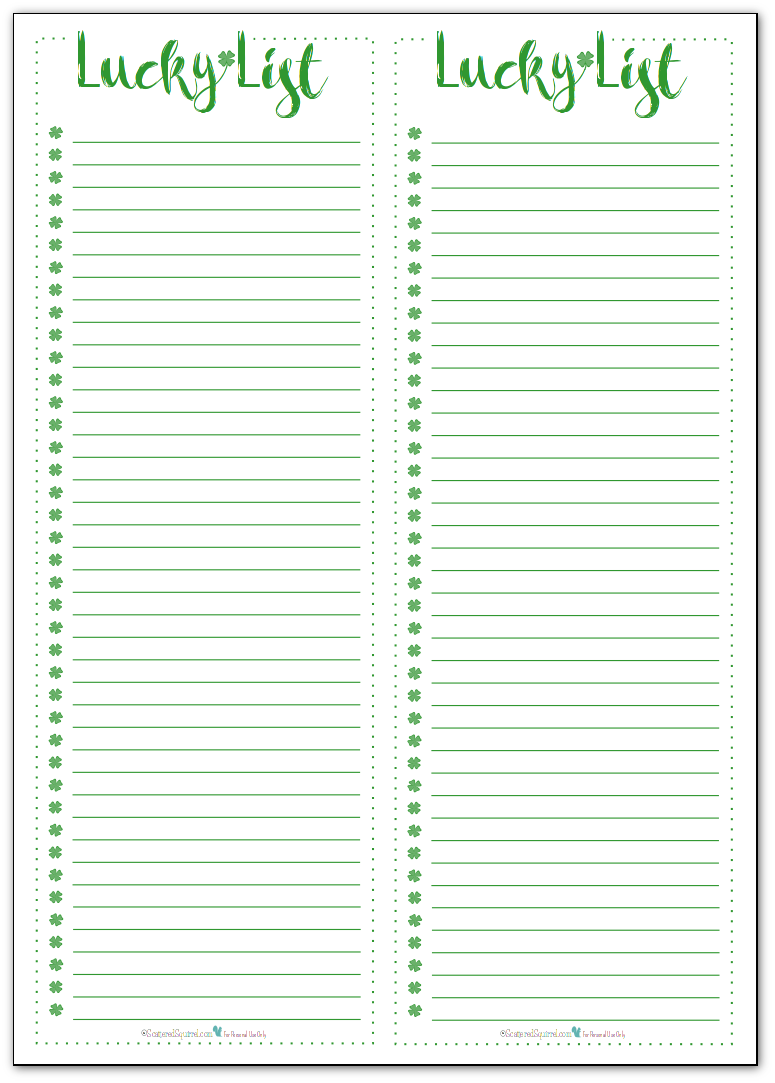 Despite my love for the leprechauns and all the good luck charms, in the end, I just couldn't make all the lists super theme specific.
Instead of following the St. Patty's Day theme, I designed the list printables above (and the ones below) so that they could work all year long.  The rainbow background of the one above is a pretty splash of colour to look at during these dreary winter days.
Mindful of the amount of ink it takes to print pages like the ones above, the last list printable is the simplest, but I think it might also be my favourite.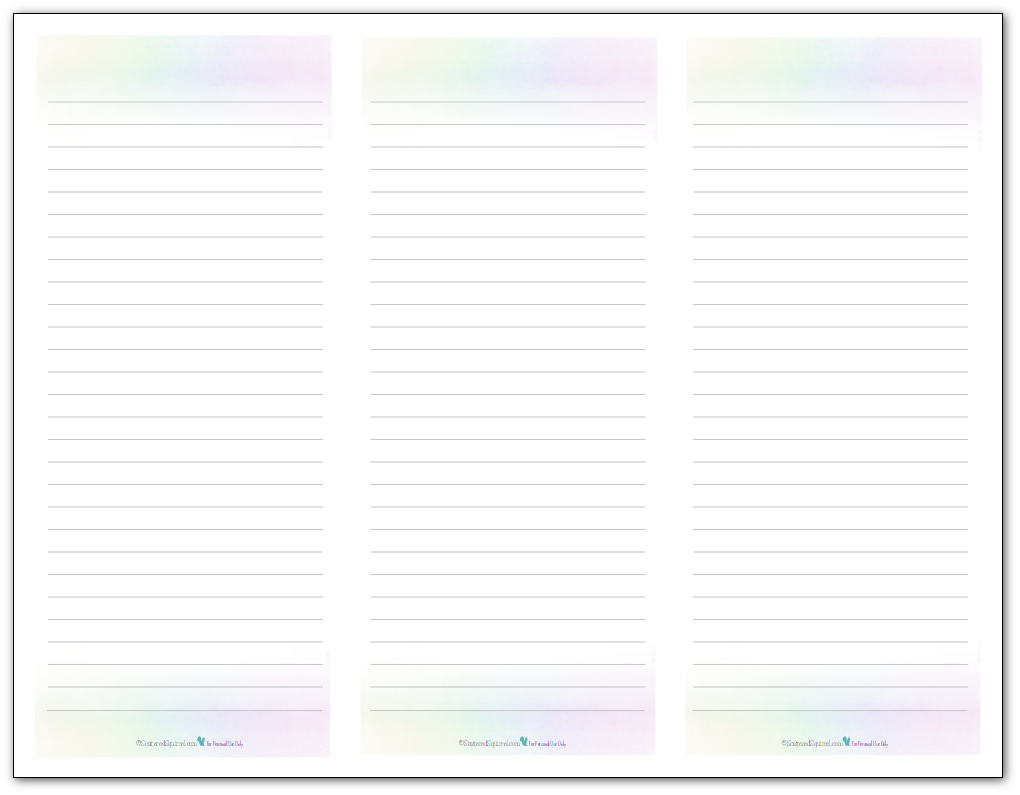 The rainbow is subtle and not too distracting.  You still get that little pop of cheer without it taking over the whole page.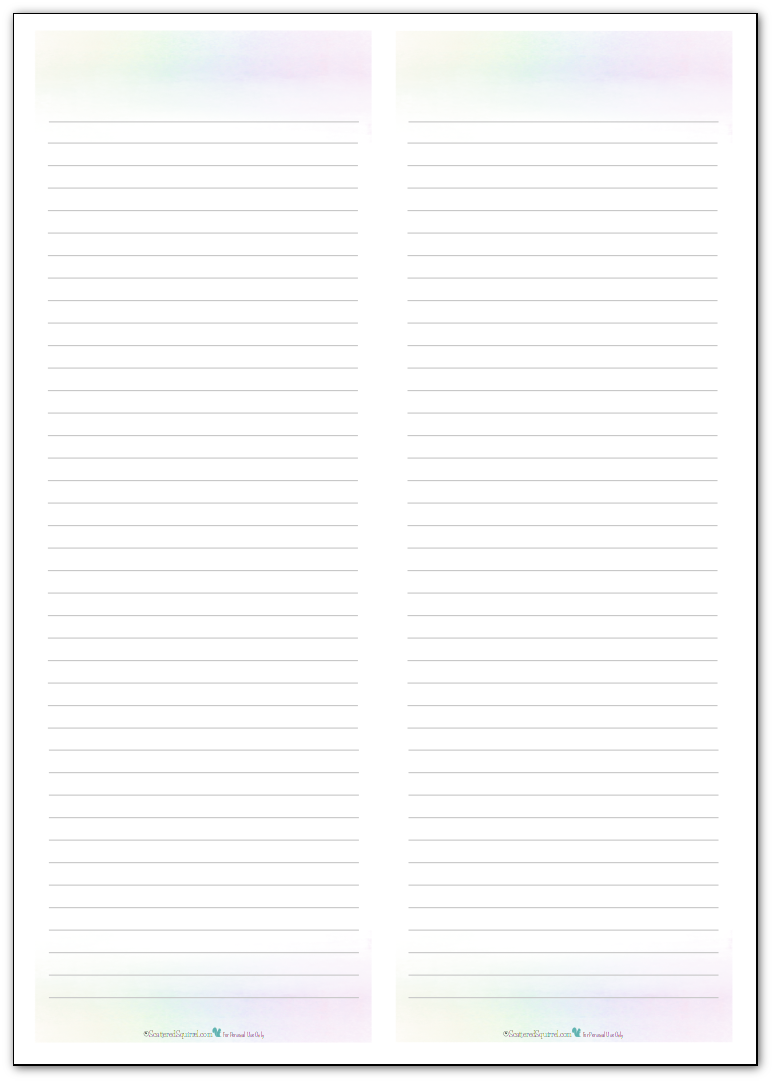 It's nice to change things up a bit.  Whether it's making a different kind of printable, or using different pretty note paper for your lists, change can be a wonderful thing.  Don't worry though, we'll be heading back to our regular personal planner and home management printables after this one.  I just couldn't resist sharing these after I made them.
If you're looking for some fun ideas to help celebrate the day consider checking out these LEGO designs and find out how you can build a Leprechaun trap.  Or maybe arts and crafts are more what you're thinking – this Shamrock craft for kids is a great and fun way to mark the day.  For me, I'm going to be making some Irish stew and soda bread – yum!
Do you like using pretty note paper?  What do you think of the holiday inspired list printables?  Would you like to see more of them?