Note Page and To-Do List Printables
We are half way through the first month of the new year and you know what that means? It's time for another edition of Reader Request. For those of you just joining us here, each month I try to post a Reader Request feature, where I take some of the requests I receive and create some printables that I hope will fit with the requests that are made. I have a lot of fun creating and sharing printables here, and I love helping people find systems and tools that will work for them. Reader Request is just a small way for me to give something back to all of you who make this place such a fun place to be. Today I'm tackling to-do lists and note pages. What fun!!!! 🙂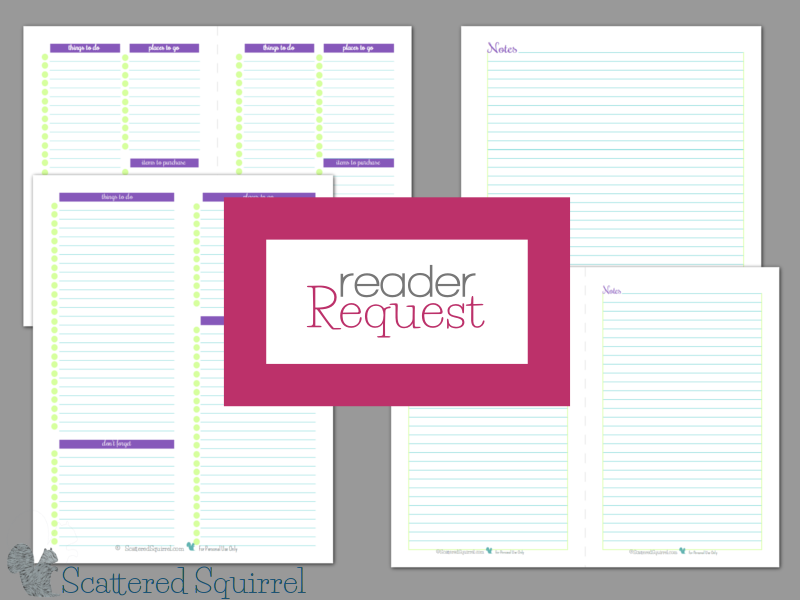 One of the issues I struggle with when doing up the printables for these posts, is choosing which ones to do. I get so many wonderful ideas from all of you and I want, more than anything, to be able to do them all. Since I can't do them all at once, I try to pick the ones that fit the time of year when appropriate. Since I haven't quite wrapped up the Creating the Planner that Works for You series yet, I thought it might be fun to share some printables that you might want to include in your planner.
To-Do Lists and Note Pages
When the requests for note paper and to-do lists started rolling in, I was a little surprised. Not because I was being asked about them, but because I really haven't done too many of these. I had fun playing around with lots of different ideas and in the end, I opted to just keep them both super simple.
To-Do Lists
I sectioned the to-list printable into four categories:
Things to Do
Places to Go
Don't Forget
Items to Purchase
I did opt to darken the colours a little bit. I know many of you mentioned that the lighter blue-green-purple colour scheme was printing faintly. These ones will print a little darker, and should show up much better in grey-scale printing.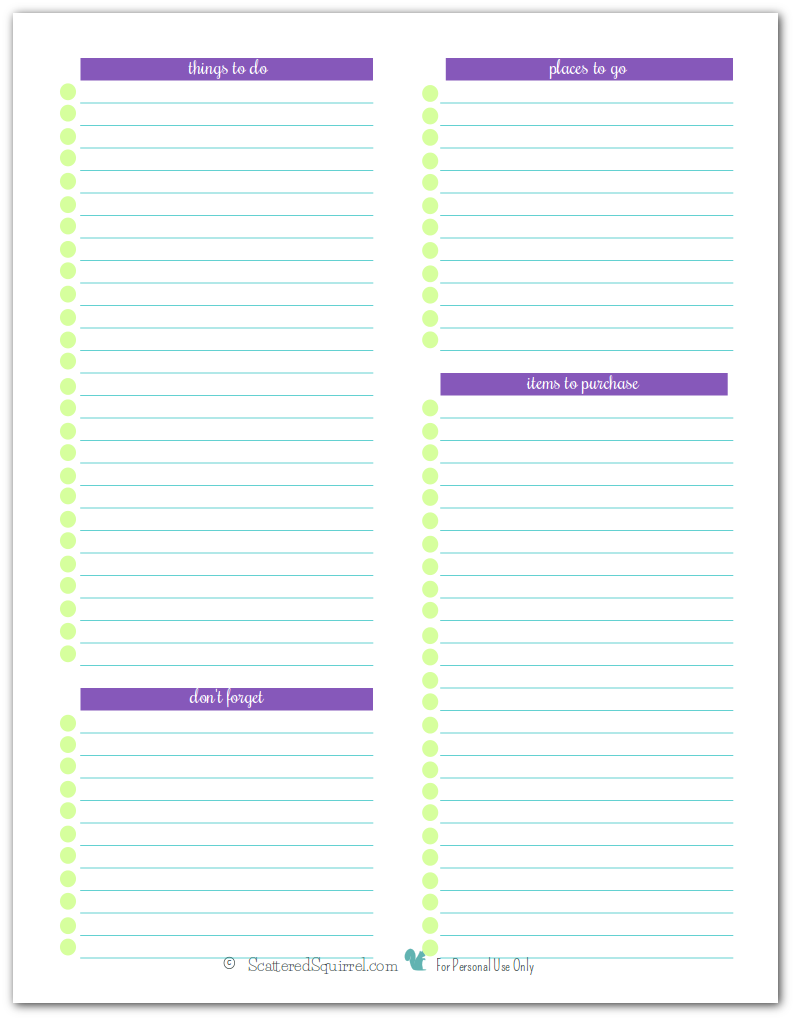 And of course I couldn't forget a half-size version.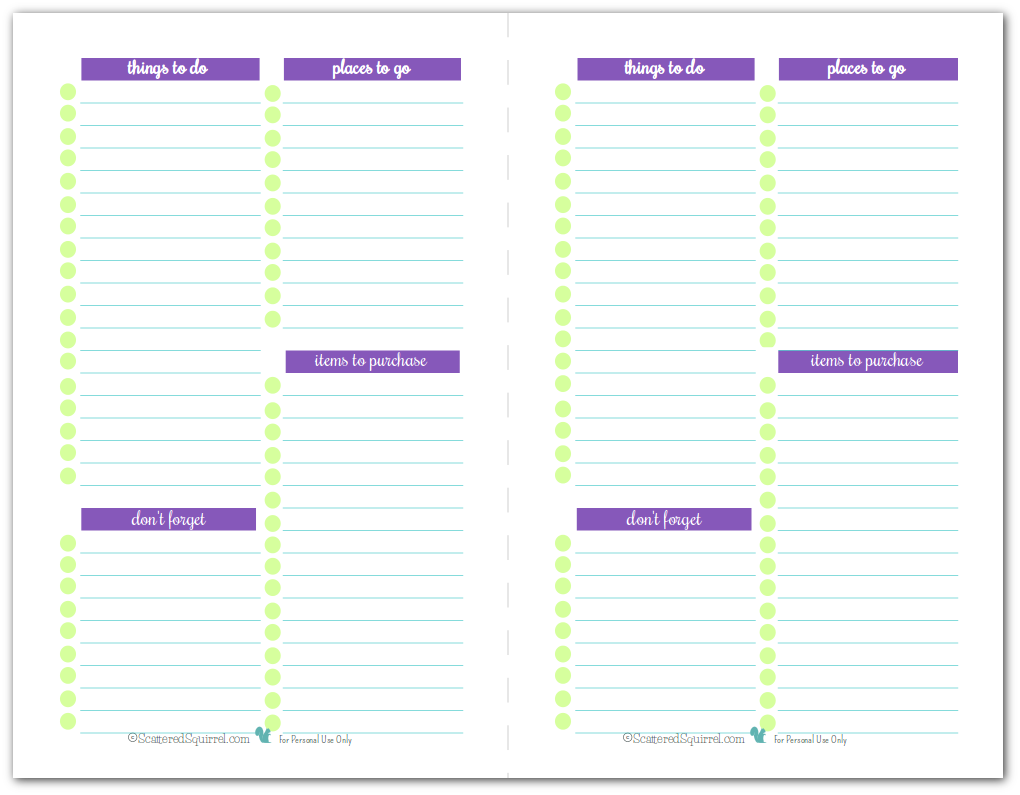 As always, to get a copy for yourself simply click the images of the one you would like.
Note Pages
Sometimes, all you need or want is just a simple page for notes. Well, look no further! Below you'll find both full and half-size versions of my lined note pages. Again, I darkened the colour just a bit, so they should print well in both colour and grey-scale.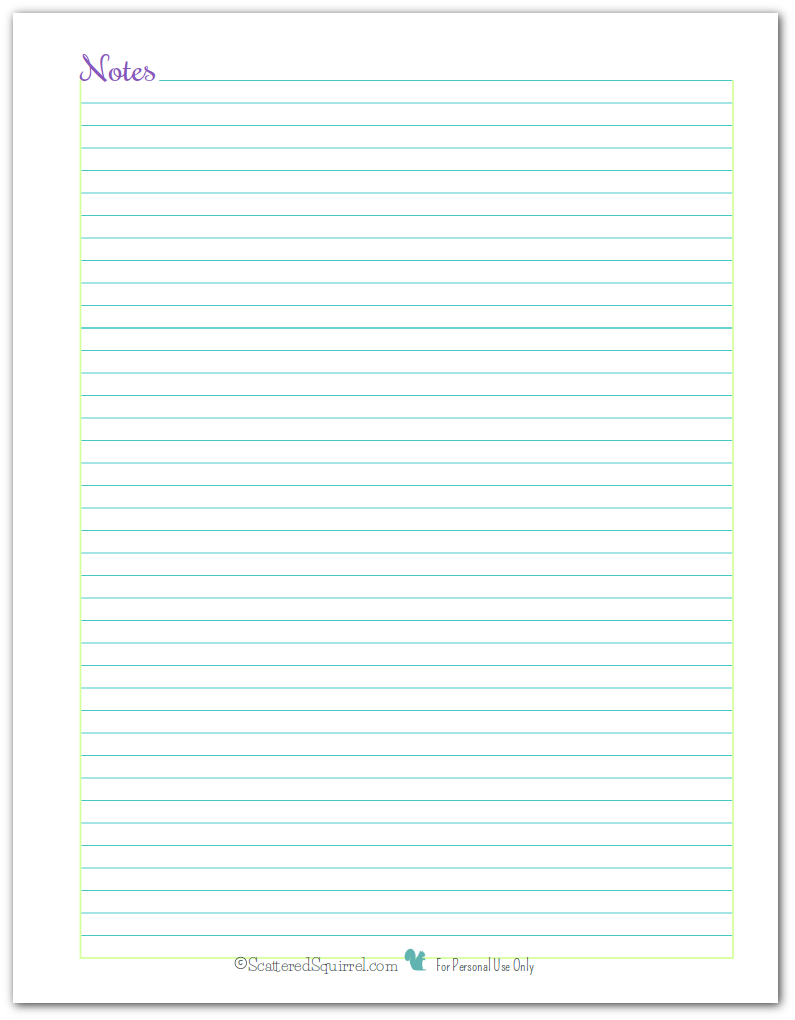 And again, I made sure to include a half -size version.
While I know they're fairly simple printables, sometimes simple is best. I hope that you find these a welcome addition to your planner, home management binder, journal, message center or wherever else you might use them.
You could print out the note pages and use a binder clip or paper clip to keep them together and store them by the phone, or other area/areas in your home where you often wish you had note paper.
You could print out the to-do lists and clip them on to a clip board or use a magnet to post them on the fridge, or washi tape to attach them to a wall or other surface somewhere where you will see them and not forget about what you jotted down.
There are many, many ways you could use these. Let your creative juices run free and see what pops into your head. Sometimes the best ideas come from that well of creativity that resides within us all.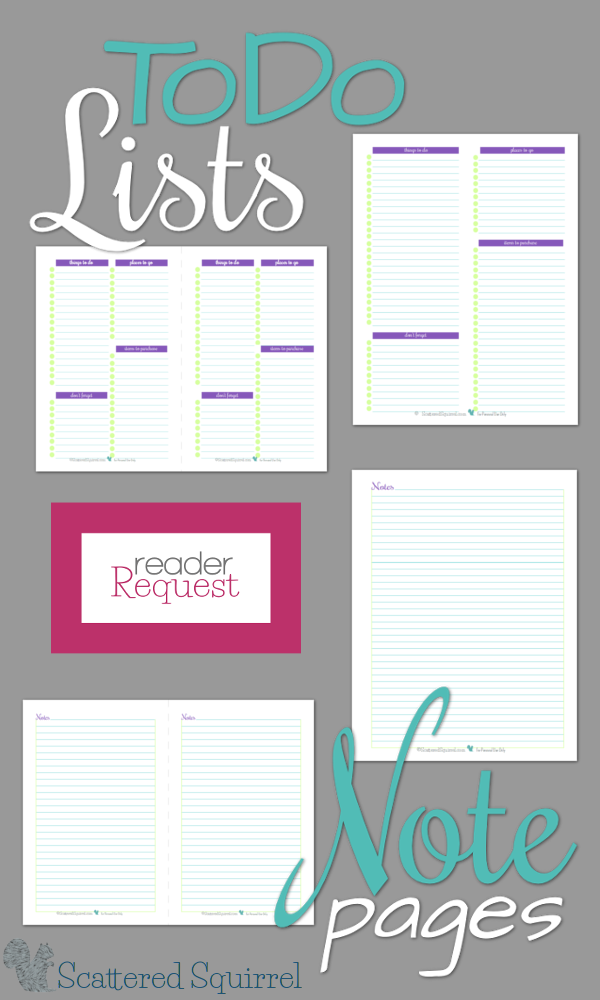 Do you have any creative adventures planned for this year? Do you have a favourite way of expressing your creative side?
~Happy Creating and Printing!~