Well, the title says it all doesn't it!  I love lists!  I could make lists for my lists… ok, well maybe I don't go that far, but I do find lists to be one of the best tools for keeping on top of the little things.
In my Family Message Center post last month I made up a quick little list on the computer to fill in some empty space on the magnet board.
It has come in pretty handy.  Now, I know I told you in that post, that behind the pretty lined note paper is just blank scrap paper.  I played around with both, and found that I really liked the lined note paper.  Is it just me or do you find that the prettier we make something, the more we will look at it?  So, I printed out more copies and now have a nice, pretty little stack waiting for us to write down things we don't want to forget.
With that working really well, I decided that my little reminder list needed a few pals to help me out around the house.  And since I know I'm not the only one who likes lists and pretty things, I thought I would share them all with you, starting with the reminder list.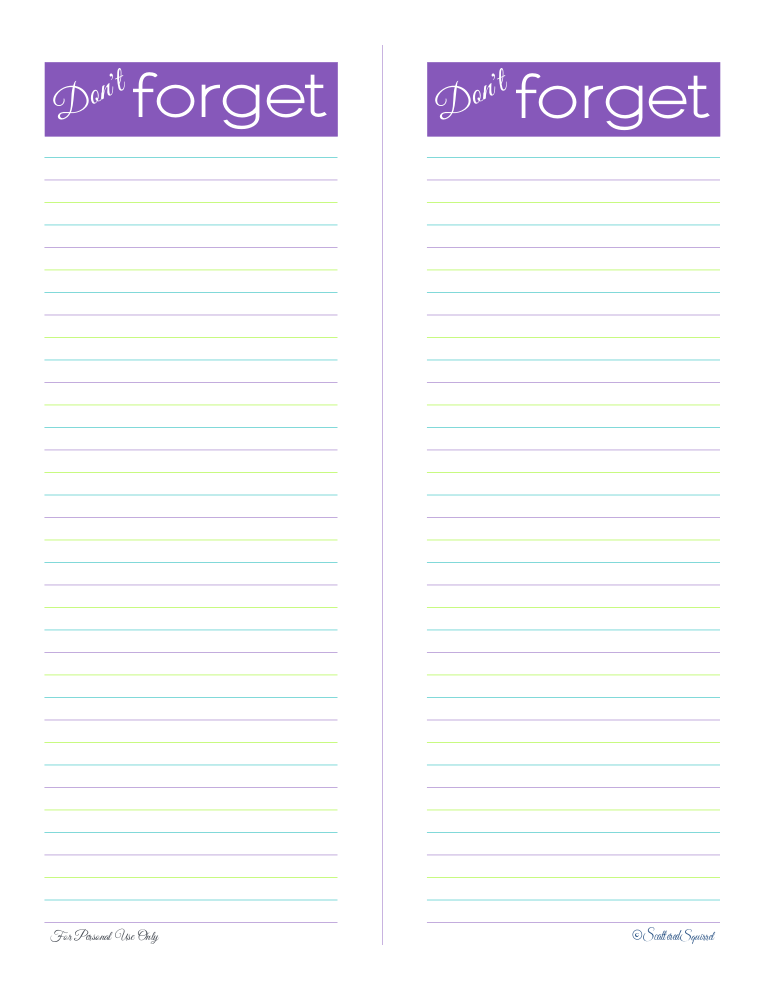 Simply use a paper-cutter, scissors, or other paper cutting tool to cut down the middle line or fold in half and you have your self some note paper.
I also decided to dress up our fridge and created this one so that we can mark down what we run out of, as we run out of it.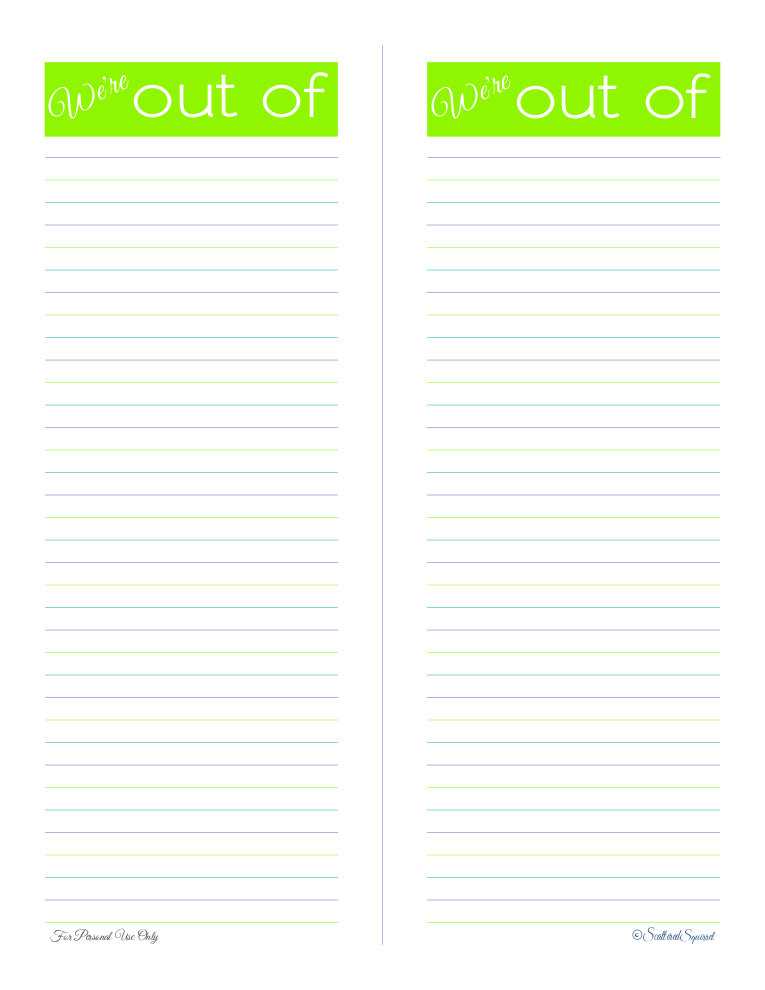 And because the collection just wouldn't be complete without it, I made up a To Do list as well.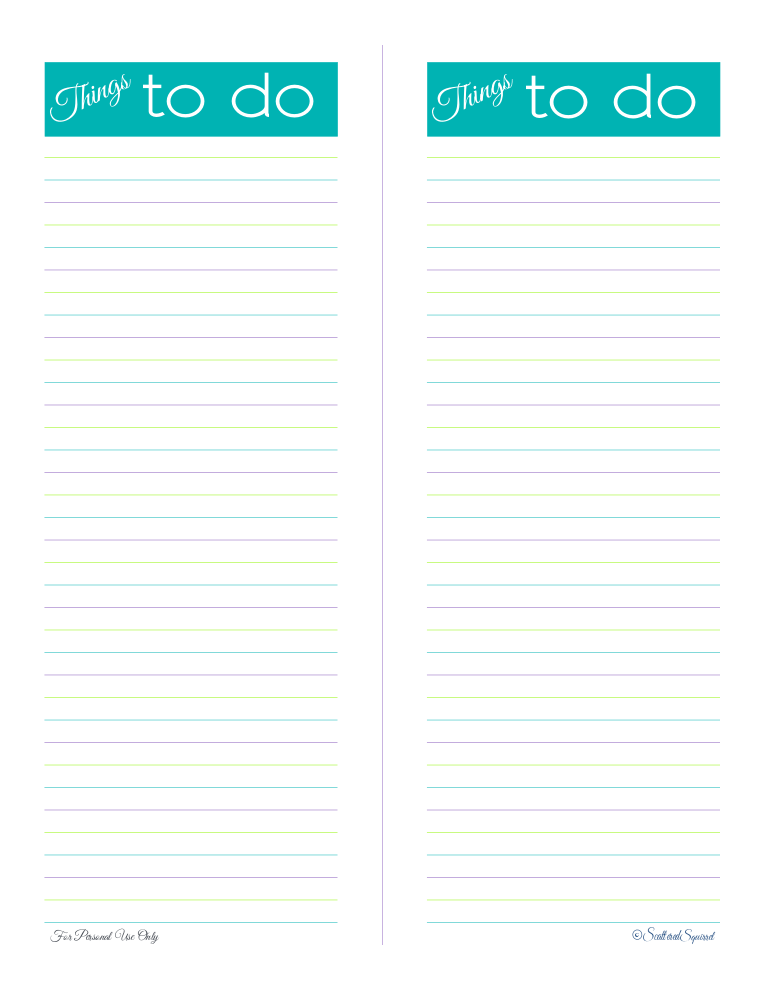 All in all, I'm really happy with these guys.  I printed mine on scrap paper and then cut them in half.  To keep them together I used magnetic clips for on the fridge and the magnetic family calendar, I used a small binder clip for the To Do list.
Simple, easy, and pretty!  My kind of project.
To grab a copy of your own, just click the pictures!  (and yep, they'll work, I tested them out myself!  lol)
Do you have a love affair with lists?  Do you make lists of your lists?  Or are you on the other end of the spectrum, and detest lists?  Let me know!