As you may have notice lately, I'm kind of on a half-size planner kick.  One of the reasons for this is simple portability.  I love being able to take my planner with me when I'm away from home, and a full sized binder is simply too big.   Having all that info with me on the go makes planning things so much easier.   I started with the monthly and weekly pages (in this post here), and now I'm going to add to them with something many of you have asked about, a weekly meal planner and shopping list!
Half Page Meal Plan & Grocery List
It's really simple, nothing too fancy.  A meal planner on the one side and a shopping list on the other.
I'm hoping that this will not only help me keep track of what is on the menu each day, but I'm hoping that having the list with me will help me take advantage of buying from local farmers and butchers.  Often times when I'm out and about I'll pass a fruit or veggie stand, but I can never remember what we need, this way I'll have my list with me at all times.  I'm also hoping it will help me take more advantage of sales at our local grocery stores.
For your copy, just click the picture!   If you have yet gotten your copy of the Family Homecare Printable, stop by the post (here) or click the picture to below.  Fill out the form and I'll email you your own personalized copy.  I'm only able to do this until September 30th because October is going to be a very busy month here on the blog, but I have a little something up sleeve for something in November!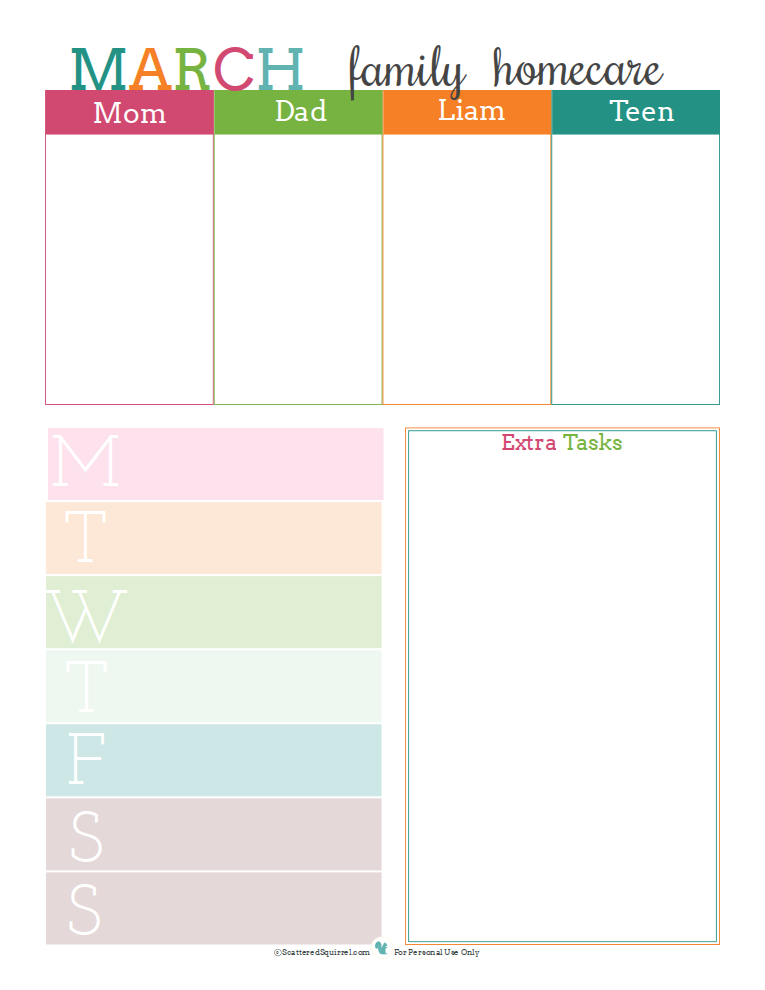 What are some of the things you keep track of in your planner?  And do you prefer a larger one, or a smaller one?