10 Comfort Food Recipes to Fuel Your Body and Feed Your Soul
Is there anything better for beating the blahs than some warm and yummy comfort food? I don't know about you, but whenever we whip up our favourite comfort foods the meal seems more lively and full. We tend to laugh a little louder and linger a little longer at the table. Comfort food seems to have this magic where it draws people together and makes everything seem just a little bit better. I believe everyone should have a few comfort food recipes to pull out when they need them, and today I thought it would be fun to share a few of our favourite recipes with you.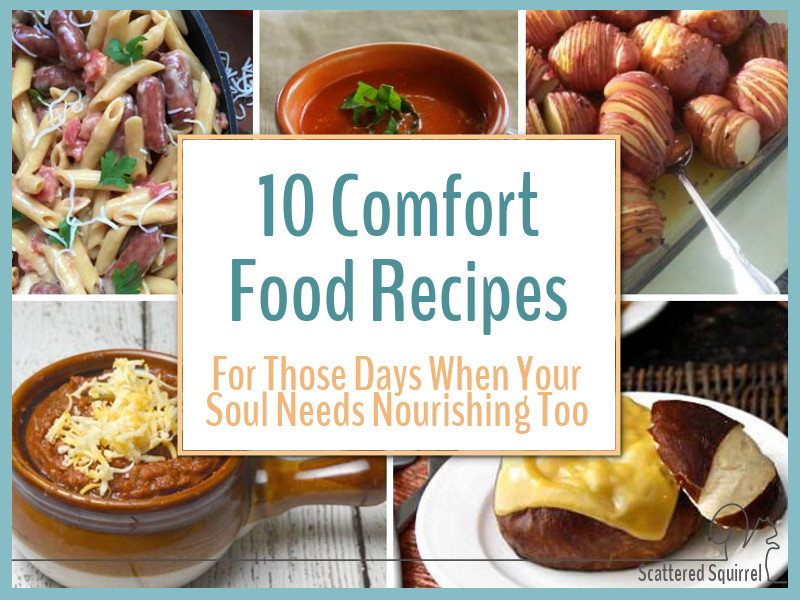 Comfort Food Recipes
Comfort food is different for everyone. For our family, we tend to gravitate towards things with lots of starch or rich sauces, but that are fairly easy or fun to make. I don't really like to cook, so I also try to find recipes that will get the kids helping in the kitchen too. Then it becomes less of a chore and more about time spent together as a family, and I think that adds to those warm and fuzzy feelings that come along without favourite comfort food. Adding one of these recipes into my monthly meal planning has been a lot of fun these past few months, and I plan to continue it all year long.
Hasselback potatoes are one of my favourite ways to add a little extra comfort to an everyday meal. We can whip out a bunch of these in no time with two of us slicing and two handling the oil. Sometimes we even add in some shredded cheese for a little extra pop of fun.
Nothing says sit down and stay a while like Shepherd's pie does, especially on a cold autumn night. We pair ours with crusty bread or buns and occasionally a salad too, but just the pie is good too. The only change I made to this recipe is to substitute leftover mashed potatoes for the instant ones used in the recipe.
Oh my word, these are sooooo good. I wouldn't want my mashed potatoes made this way all the time, but as a treat they are fantastic. I double the batch and set half aside for the following day. To cook the 'leftovers' I fry them in a little bit of butter until they are browned and heated through and they are awesome!
I don't like chicken and dumplings but my husband does, but it's ok because I just take out some of the chicken soup before I add the dumplings. I really like the flavour of this chicken soup, I think it's the vinegar that does it.
Is there a better lunch for a cold winter's day than some chili? I'm not normally a fan of ground turkey but in this chili it's spectacular. I usually whip up some cheese biscuits or cheesy garlic bread to go along with this.
One pot meals are always a winner in my book, but when you combine them with smokey sausage and pasta – well there's comfort in a pan for you. I love that this recipe is full of flavour and yet easy enough to make that even my youngest can make it with a little supervision from me. Freeing me up to make some garlic bread – and maybe toss a salad.
I know what you're thinking – comfort food should not be low fat. I used to think that too, but I've been trying out some heart-friendly versions of my favourite comfort foods and this one is really really good. The flavour is superb. I could eat it all day long. Of course I probably ruin the whole heart healthy bit by pairing it with a grilled cheese sandwich, but come on – you have to have grilled cheese with your tomato soup right?
Sloppy joes are always a hit with the boys and I have to admit, that I can't help feeling a little bit of that childhood nostalgia whenever we have them. This recipe is a neat little twist on the classic sloppy joe, using bread bowls instead. I've found these are a little less sloppy but still oh so good. The cheese is really nice touch.
Before you boo me – you gotta try these! We add a little extra parmesan and simmer some minced garlic in the oil to drizzle over the pasta, but even if you just follow the recipe as is they are so good. You won't look at Brussels sprouts the same after. Also, I've tried this with broccoli and cauliflower and it worked great with them too.
No round up of comfort food recipes would be complete without that old standby – mac and cheese. My family loves this recipe just as is. We add in a little cayenne and paprika as suggested in the recipe as optional, and oh my – it's so good. It's cheesy and gooey just like a good mac and cheese should be. Sometimes I'll top with toast bread crumbs, sometimes we add in ham, usually, we just make it as is. The whole family loves this one.
I try to make sure that we have ingredients on hand for at least one of our family's favourite comfort food recipes every couple of weeks. What can I say? We like our comfort food. It's not fueling our bodies, it's feeding our souls too. I always come away from these kinds of meals feeling relaxed and content. There is magic in comfort food that you just can't find in other dishes.
Now it's your turn! What's your favourite comfort food?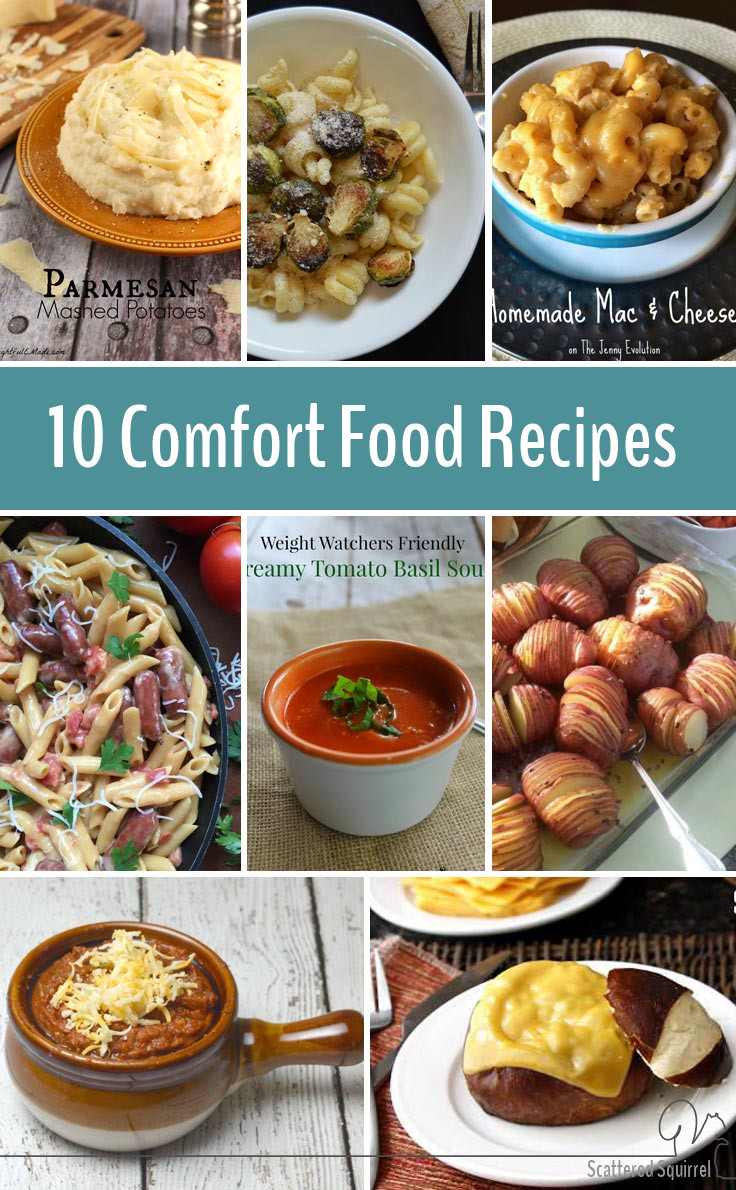 If You Liked This Post You Might Also Like