Welcome to Day 21 of the 31 Days 31 Printables series.  If you're just joining us, I'm spending the whole month of October sharing at least one free printable each day.  Right now I'm working on updating my home management binder printables.  The last couple of days I've been sharing checklists to help maintain our home.  But there is so much more that goes into managing a home than cleaning and organizing.  Part of running a home means staying on top of all the information we may need at one point or another.  To help cut down on the time it takes to find that information when it's needed I created an Important Information section in my HMB.  Since I needed to make a couple changes to these printables, I thought it would be fun to test out an idea I had a while ago.  So, instead of only sharing the printable I updated, I'm sharing them all in my new Important Information Section Printable Packs.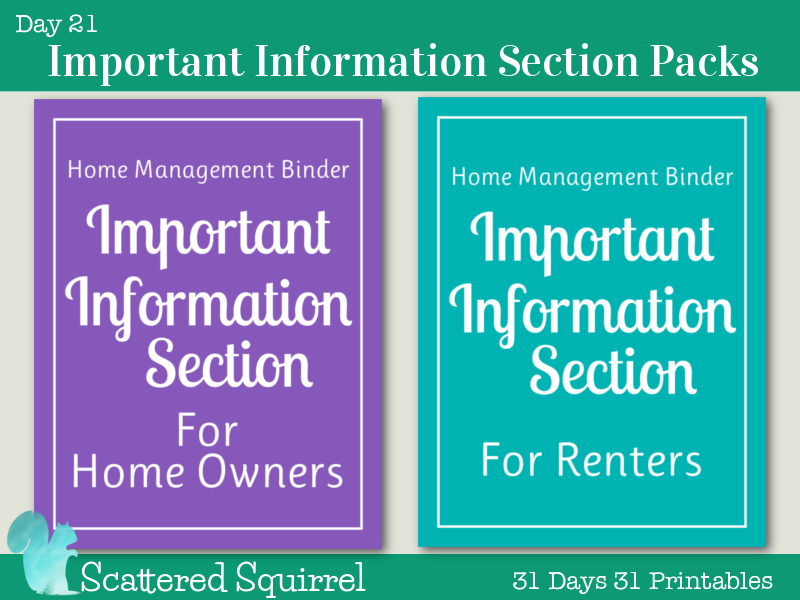 Now I realize that many people keep much of this information on their smart phones or on a computer program.  I prefer to keep a written copy.  Why?  Well, my home management binder is more of a reference book for our family.  It's not like a planner where I'm pulling it out everyday to look at it.  While its main function is help us stay organized and to help keep our home running smoothly, it also has a second purpose.  If (heaven forbid and knock on wood) something were to happen to me and/or Travis, any information anyone coming to help look after the boys might possibly need to have is contained inside this book, or there are instructions on where to find it.  I know it's not something anyone likes to think about, but knowing that my parents or whomever it is who comes to help, has access to the information needed to keep life as normal as possible for my boys during a stressful time is a huge weight off my shoulders.
When it came to updating these printables, there was really only one that needed a little attention.  Can you guess which one?
Important Information Section Printables
The Important Account Information printable really only needed a tiny bit of TLC to make it match the rest of the printables.  In fact it needed such a little change that I debated sharing it at all.  It is a useful little printable for keeping track of important accounts, such as those with the electric company or even those online accounts with companies like Cozi where you might keep all your family's schedules.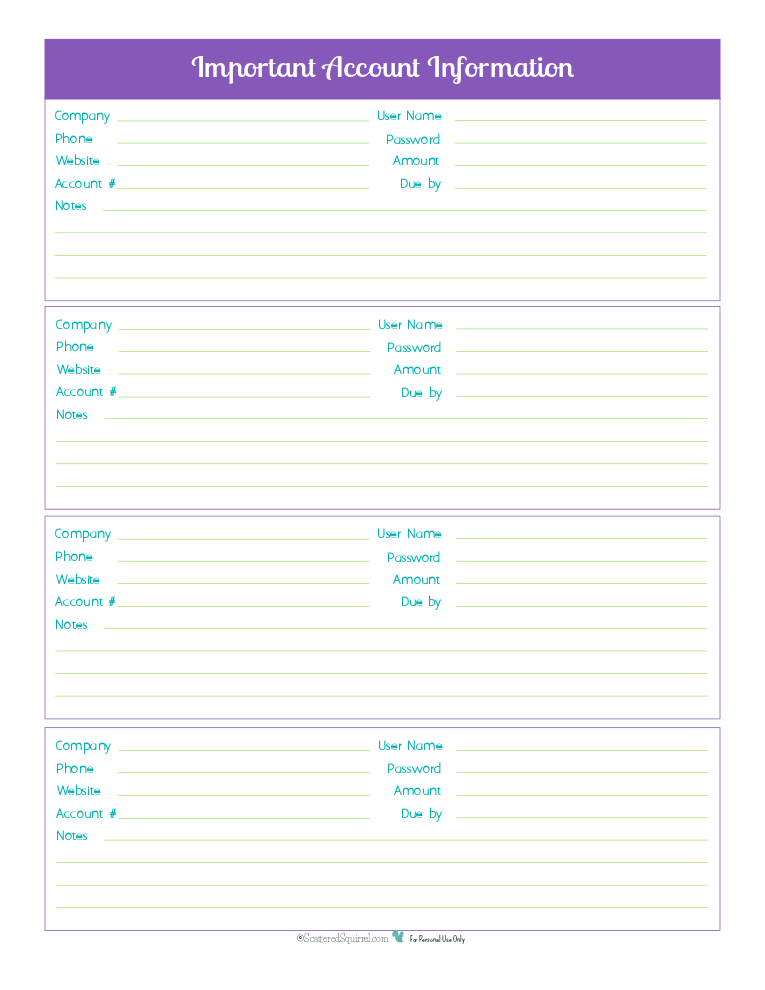 After I finished making the changes to that one, I decided that I really wanted to test the waters with an idea I've been toying with for quite some time.  I know that many people like to pick and choose and the printables they want to download, and I know that there are some of you who would rather download them all in one big group.  So I put together sets of printables for this section.  Each section pack includes three printables:
Important Information for Home Owners/Important Information for Renters (depending upon which set you choose to download)
Important Information – Emergency Contacts
Important Account Information
Just choose the pack that fits you.
Home Owner….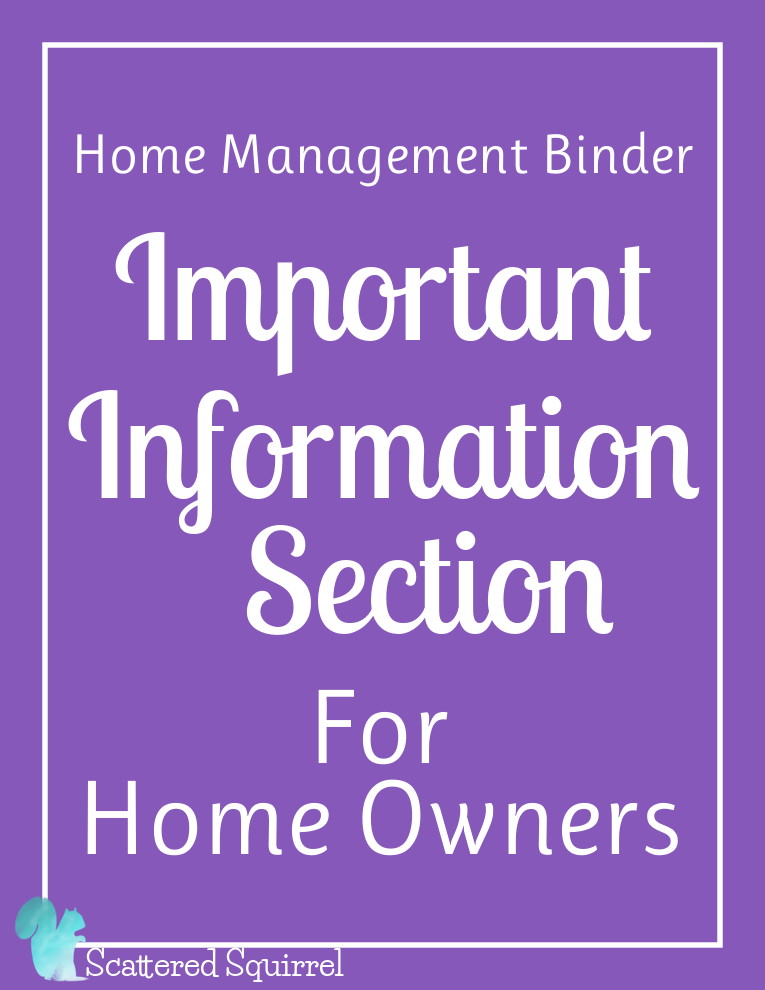 …or Renter.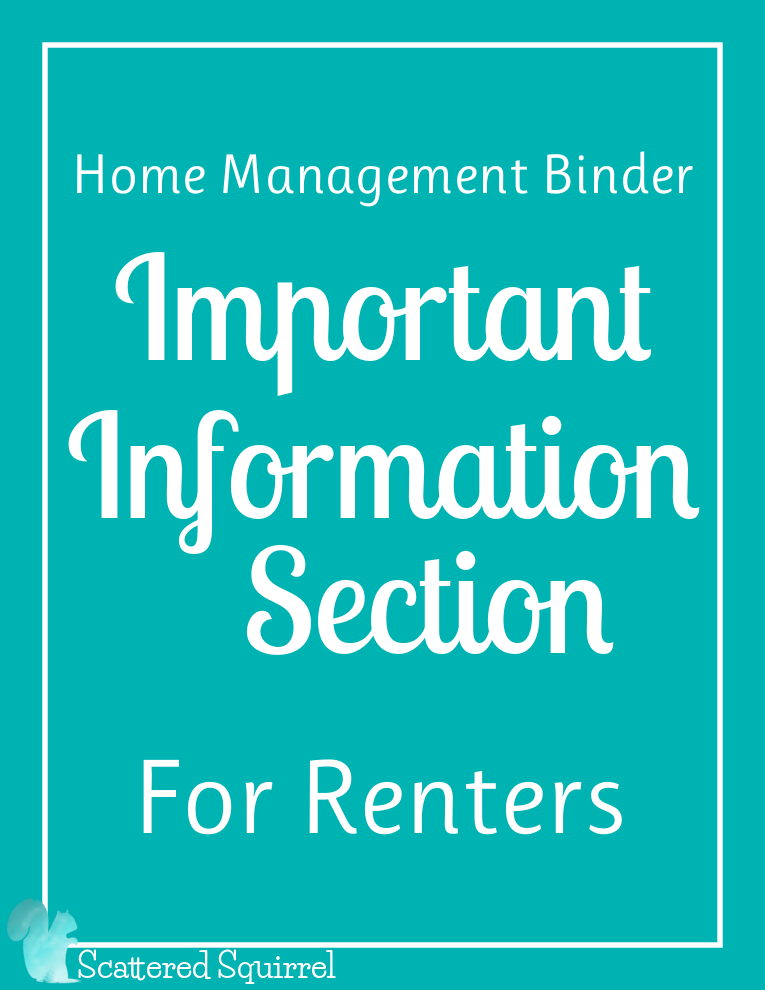 Now that the Important Information Section printables are all neatly put into two packs, I'm excited to hear your thoughts on this idea.  If you like this idea, maybe I can look at putting the other sections into their own packs as well.  That way, those of you who want them all, only need to download one file.  Let me know what you think in the comments below.
Don't forget, if you have a suggestion for changes you would like to see to old printables, or even new printables you would like to see offered here, let me know in the comments, send me an email, or reach out on social media. You never know, I might choose your idea next!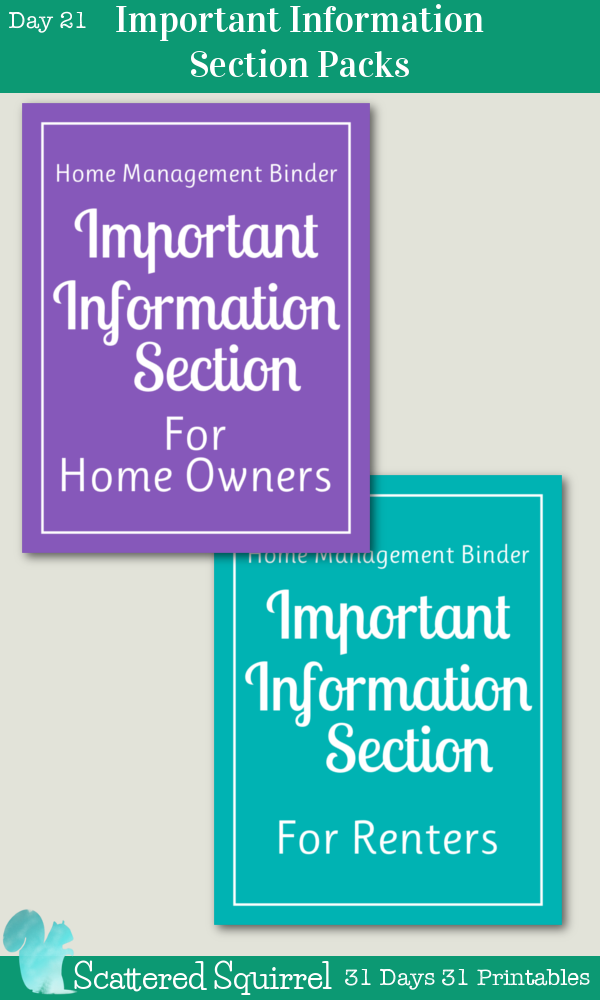 What do you think of the idea of printable packs?  Is this something I should make more of?
~Happy Printing!~
---

Don't miss out on the fun!  To get posts delivered right to inbox head on over to the side bar and subscribe by email.  Check out more 31 Days series over on the 31 Days site.
---