Garage Sales and Inspiration
Summer is here and garage sale season is kicking into high gear.  I love garage sales!  To me they are like embarking on a treasure hunt, you never know what sort of gems you might find.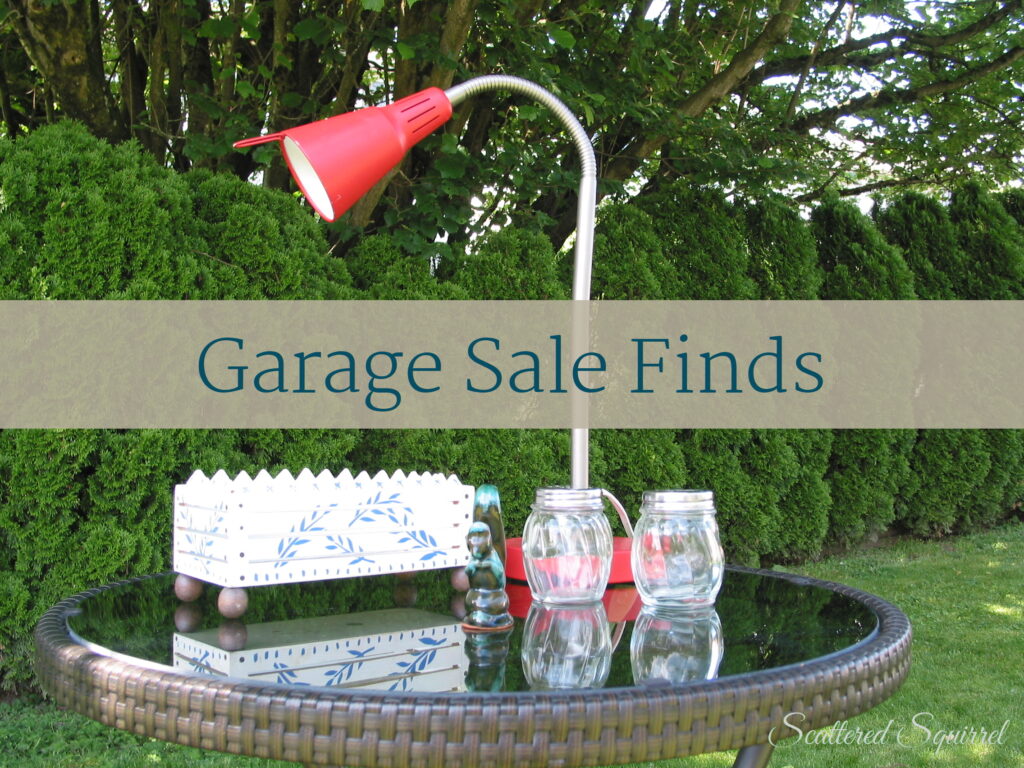 A few weeks ago, we decided to get out and see what the garage sales in our area had to to offer.  It was a drizzly day out, but that just seem to make it more fun.  Items were hidden under tarps to keep them dry and Liam had a blast scoping out all the stuff.   One of the best things about garage sales (or one of the dangers, depending on your point of view) is that they are full of inspiration.  One little item can start the ball rolling for a project or give you the right incentive to tackle a job you've been putting off.  Most of our finds from our afternoon at the sales fit into those categories.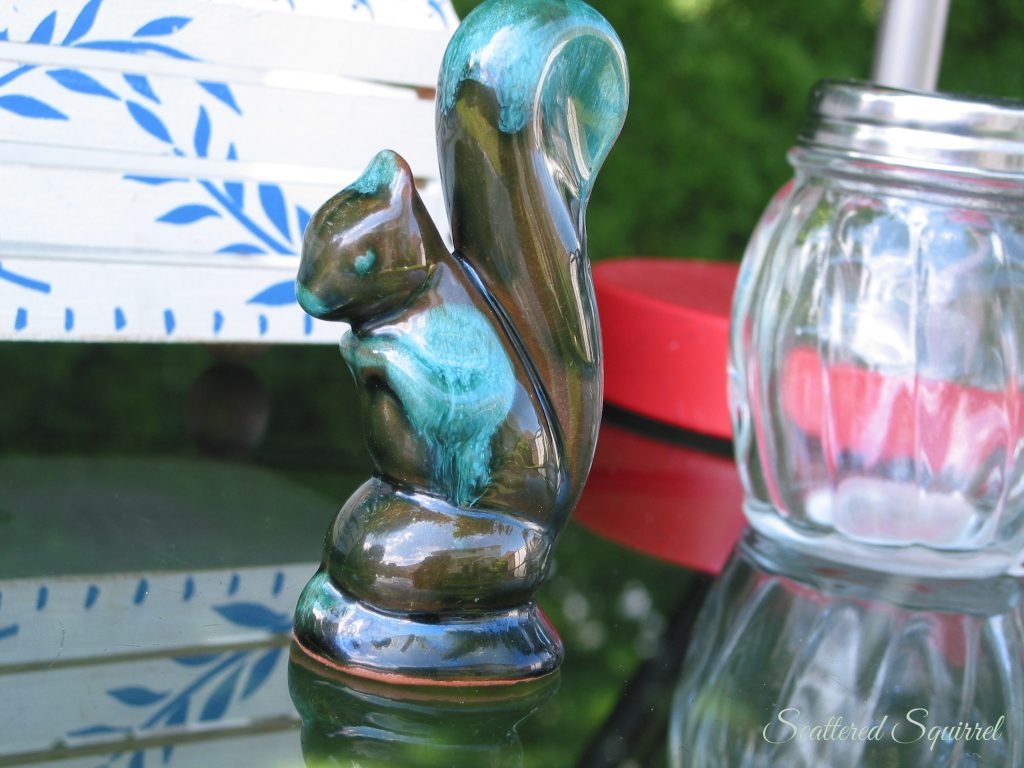 Isn't that little squirrel so cute?  I couldn't resist bringing him home for in my office.  I don't know if he's going to end up getting a new coat of paint or just being left as he is, but either way he makes me smile every time I see him.  I found him at our first stop, and it just goes to show that sometimes you find unexpected treasures at a garage sale.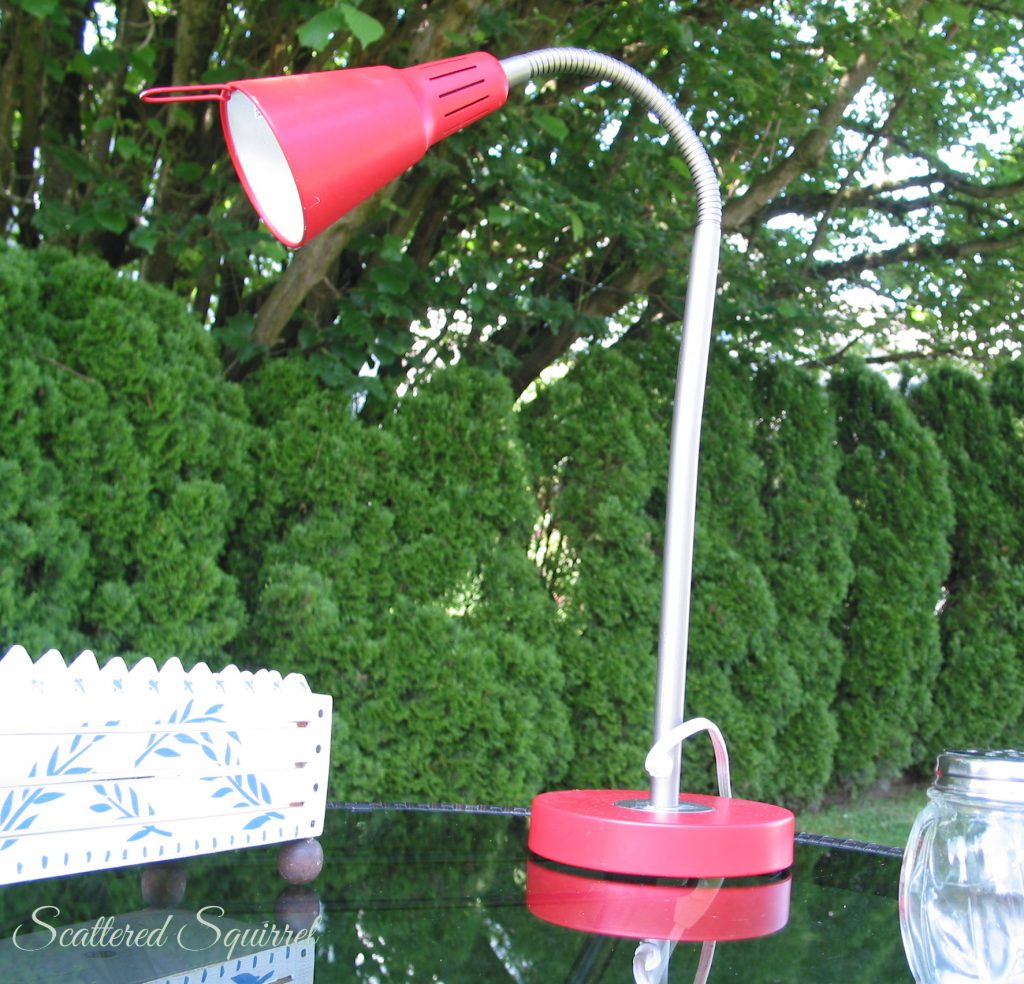 The red lamp was a Liam pick.  He didn't have a lamp in his room at the time, and he loves red.  When he pointed it out to me I couldn't resist getting it for him.  I really like the way it looks.  It has an element of fun in the color, but the overall look of the lamp is one that will grow with him.  This was our biggest purchase at a whole $2!  And of course it has inspired the biggest project, decorating Liam's room, but that is a whole other post.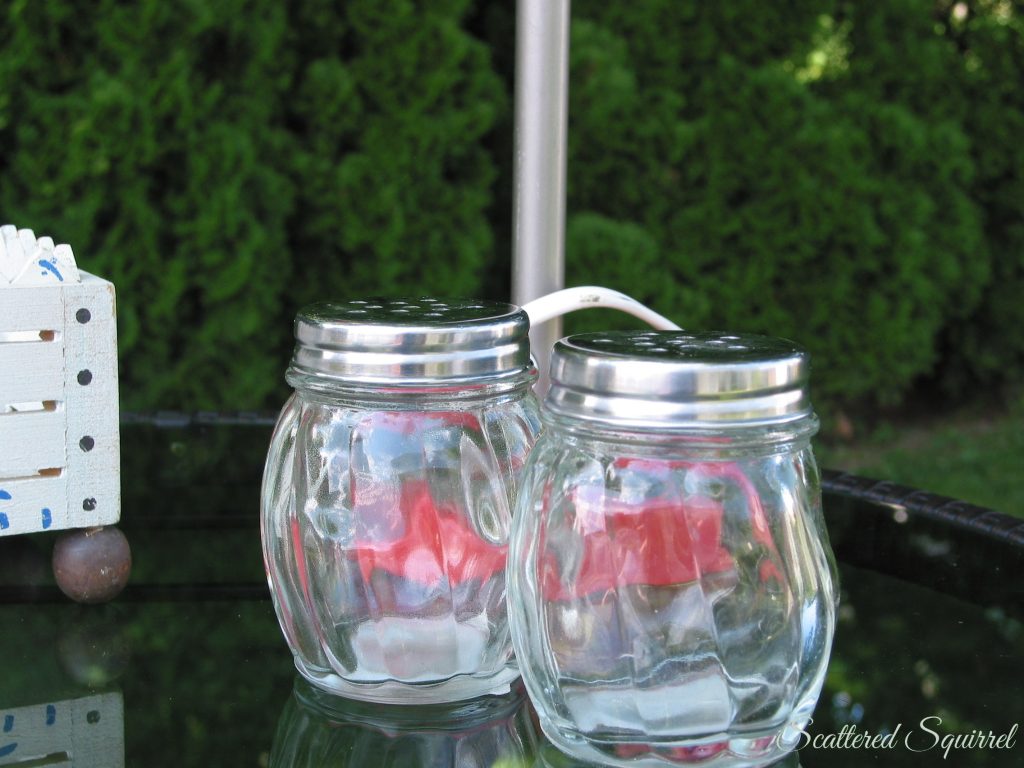 The shakers were only a quarter each, so I grabbed them for my homemade cleaners.  I've been putting off getting my cleaning kits put together because I just didn't have enough containers, now there is no more excuse!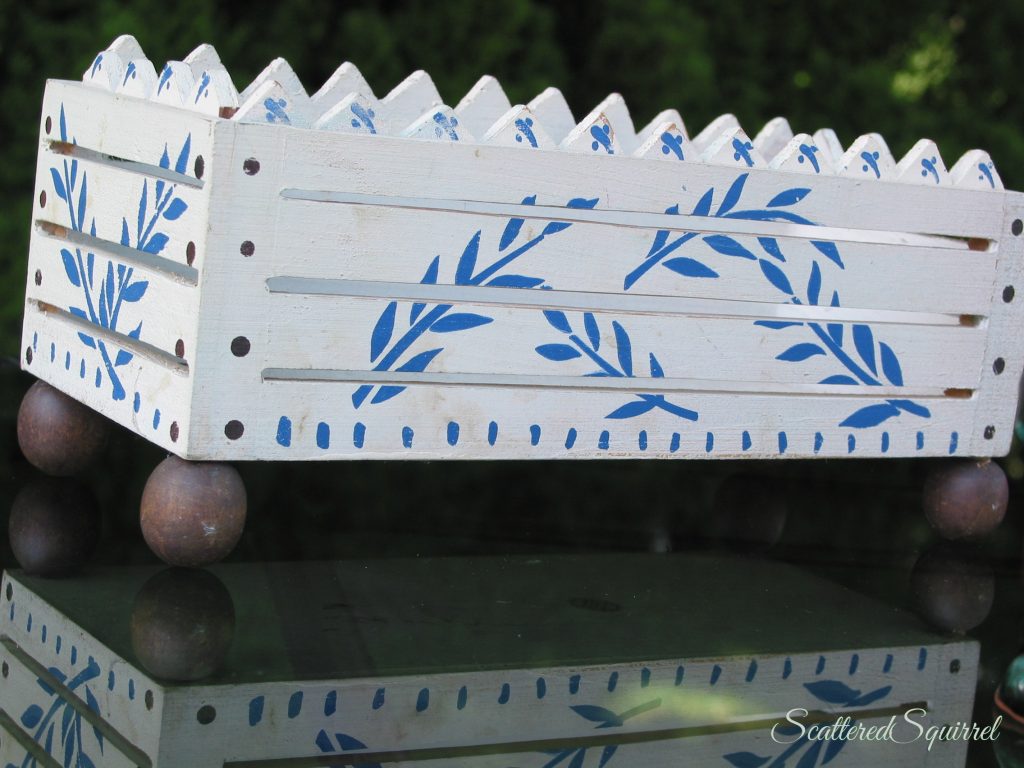 This little wooden crate was a quarter as well.  There is some paint and other fun stuff in its near future.   Right now, I'm thinking it's going to end up in my office, but I'm still floating around some ideas for other uses.
The only other item we picked up that day (not shown) was a scientific calculator.  Our Teen's other one had gotten broken and he was in desperate need of one for his math final this year.  (apparently they no longer teach kids how to do trig without scientific calculators).
I can't wait to hit up more garage sales as the summer goes on.  And with my two-in-one notebook tucked into my purse, hopefully, I can keep my focus.  🙂  Only time will tell.
Have you been heading out to the garage sales?  Found any unexpected treasures?  What is your favorite thing to look for at garage sales?