Introducing the Half-Size Horizontal Weekly Planner Printables!
After showing off their larger counterparts in the last post, I couldn't wait to introduce you to the half-size horizontal weekly planner printables. If you didn't catch that post that's ok, I'll give you a quick recap right now. Horizontal layouts are fairly new to me. I think I made one WAAAAY back when I first started blogging, but it was really rough. I only have a couple other ones on the site. The ones I shared in the post about how I set up my planner and ones designed to fit personal size planners. Other than that, I have never really played with a horizontal layout – until now.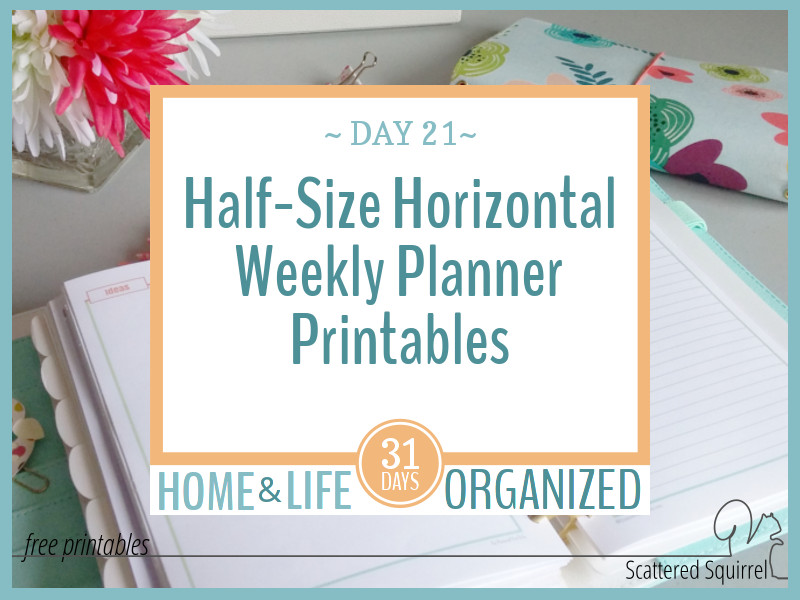 The Half-Size Horizontal Weekly Planner Printables
These half-size ones are exactly the same as the full-size ones. Each is one week per page, topping off each page are three habit trackers. I love using habit trackers to help me build, maintain, and/or strengthen my routines. Right now I'm using mine to help me make sure I'm tackling my top three daily tasks each day.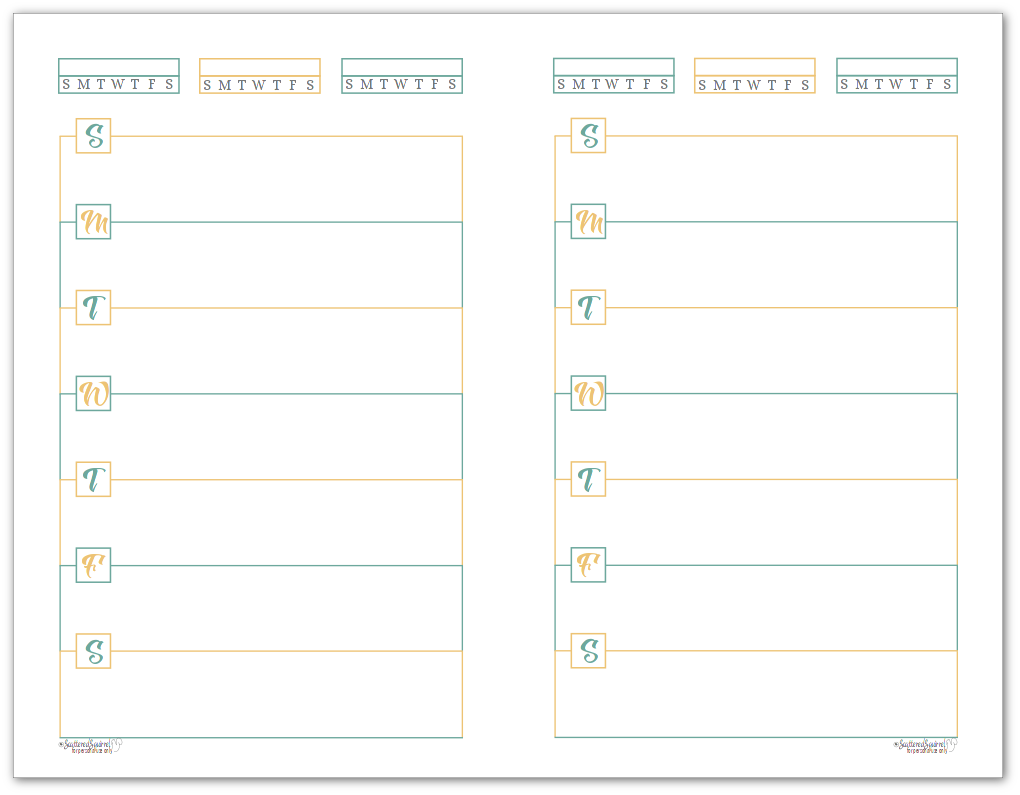 Just like before, the half-size horizontal weekly planner printables start each week on a Sunday. I'm not sold on having my planner week start on Sunday. I do my planning Sunday night so it doesn't work as smoothly for me as I would like. I'm seriously thinking they need a Monday start version too. If you agree, let me know in the comments below.
In addition to the Sunshine Skies (2017 calendar) colour scheme, I also made versions in the Understated Rainbow (2016 calendar) colour scheme.  I think I'm going to print a few of each so I can rotate through them all year long.
I'm still trying to decide if I should make these in a two-page per week version as well. What do you think? I like being able to see my week all on one page, but I find that two pages offer a little more room for scheduling busy weeks. I'd love to have your input on this.
As always to grab a copy of the printables for yourself, simply click the pictures of the ones you want and you'll be taken to the PDF version that you can download. Just a friendly reminder, all printables on Scattered Squirrel that are shared freely are for Personal Use Only. If you would like to use them in a commercial application, please contact me (click the Contact button on the top menu bar) and we can chat.
Now it's your turn. What do you really think of the new layouts? Are you liking the half-size horizontal weekly planners? Or do you prefer columns? Would you be interested in seeing a two page per week layout as well? And what about the start date? Are there any other planner peeps out there who like the Monday start day?