Welcome to Day 25 of the 31 Days 31 Printables series. If you are just joining us, I'm ending the month by updating and refreshing some of my personal planner printables.  These are the printables that I currently use, or have used in the past, to help me stay on track when it comes to managing my and my family's schedules.  Now that I've shared two different sets of blank monthly calendars (here and here) I'm excited to move on to refreshing some of the other planner printables.  Today's printable is one of those printables that I call reference printables.  They're printables that are useful to have, but maybe they don't get used every day.  I call this one my Special Dates printable.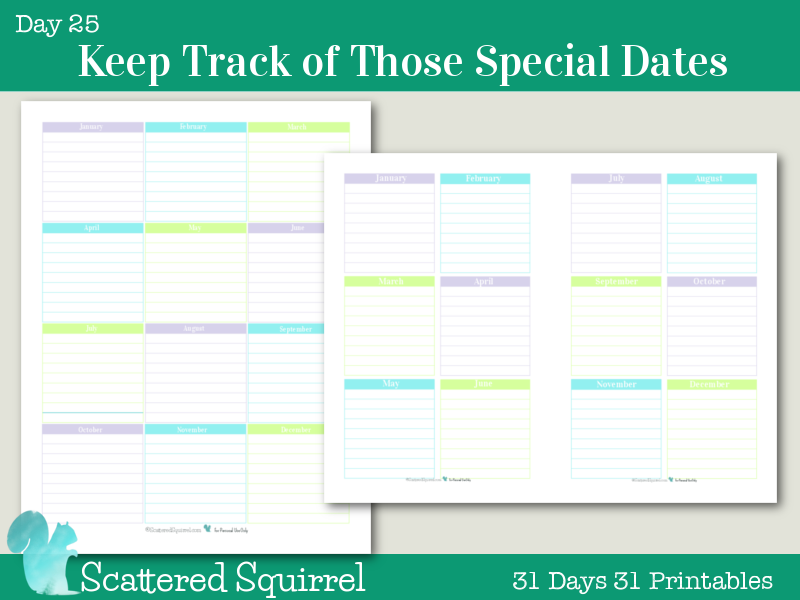 When I fill out our calendars each month I use a variety of printables as reference sheets so I can make sure that we don't forget anything.  One of those printables is my special dates printable.   I usually keep my copy in my home management binder and one in my personal planner.  That way my family has access to one and I have the other one on me when I'm out and about.  You never know when you might need to recall a special date.
Special Dates Printables
I use the full size version in our HMB and the half-size in my personal planner.  I look at this printable at least once a month, when I'm doing up our family schedule.  Recently I started thinking it would be nice to give it a little facelift so that it matched my other planner printables.  So, that is exactly what I did.  I changed the colours and the fonts, but left the rest alone.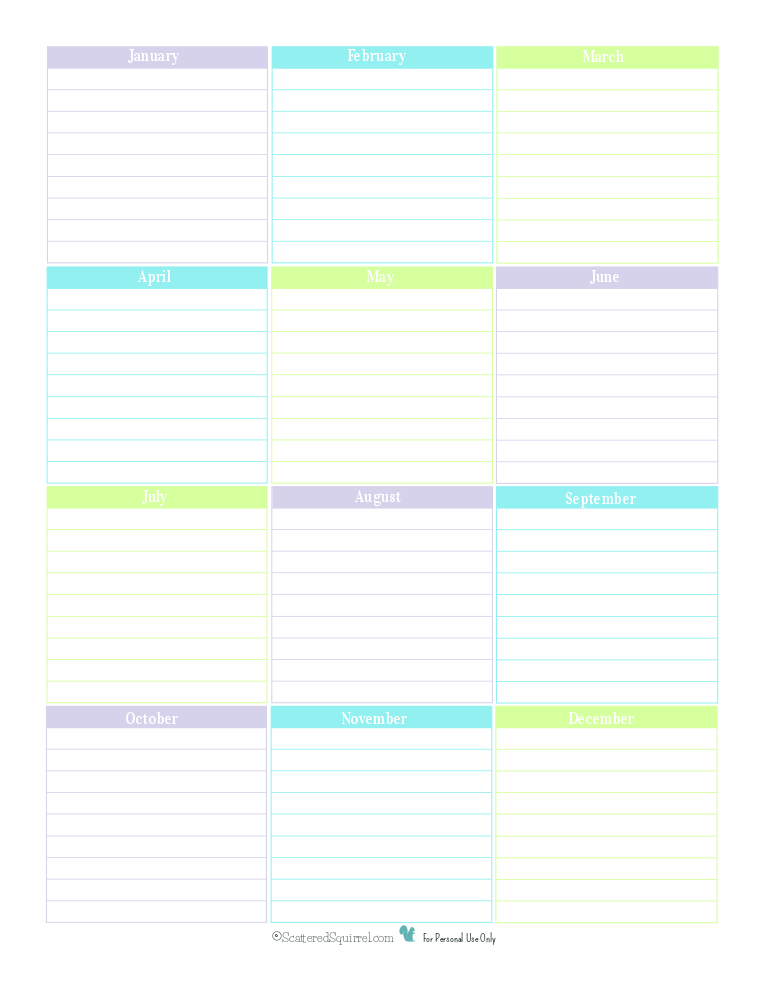 I also made a half-size version.  I keep receiving more and more requests for the half-size printables, and I'm trying hard to make sure I offer both versions of the printables, especially when it comes to the planner printables.  I know I love using a half-size book for my personal planner.

I'm usually pretty good with dates, but I still like having this list on hand as a reminder.  It's also a great tool for family members who have a harder time remembering dates, a printable like this allows a loving husband or well-meaning son or daughter, to double-check birthday and anniversary dates without feeling bad about not remembering.   Numbers are like faces, easier for some to remember than others.  This printable is just a tool to help keep you on track.
Don't forget, if you have a suggestion for changes you would like to see to old printables, or even new printables you would like to see offered here, let me know in the comments, send me an email, or reach out on social media. You never know, I might choose your idea next!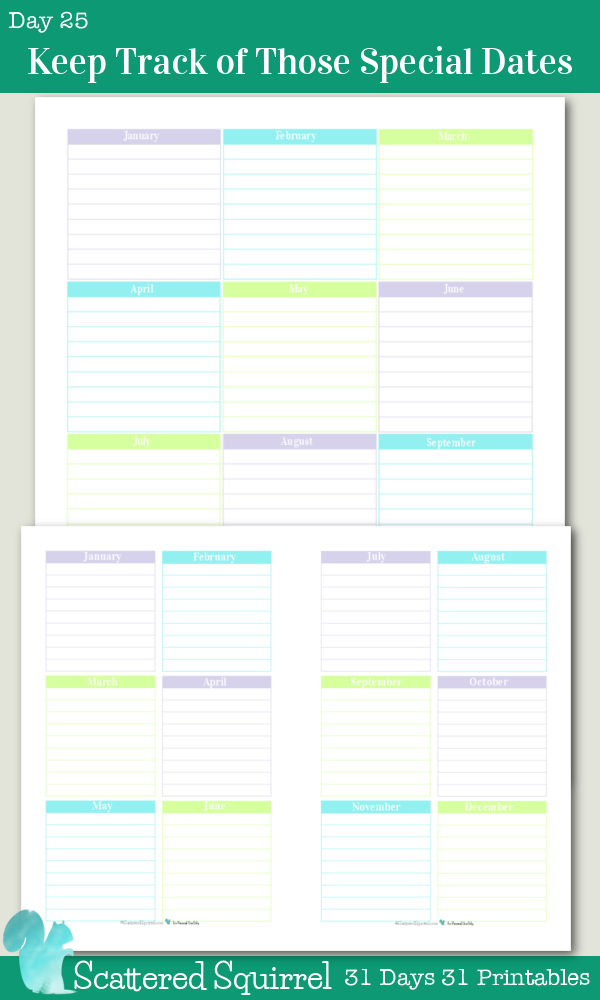 Do you like keeping a list of the special occasions that happen in your life?
~Happy Printing!~
---

Don't miss out on the fun!  To get posts delivered right to inbox head on over to the side bar and subscribe by email.  Check out more 31 Days series over on the 31 Days site.
---