2018 Dated Monthly Calendars – Single Page Edition
I've been busy putting the finishing touches on all the 2018 calendars.  This year I've got a couple little surprises in store, but I'll share more on those in a little bit. First things first, we need to take a peek at the 2018 dated monthly calendars.  Today I've got the single page layouts in both half and full size for you.  I really can't wait to see what you think, so let's jump on down shall we?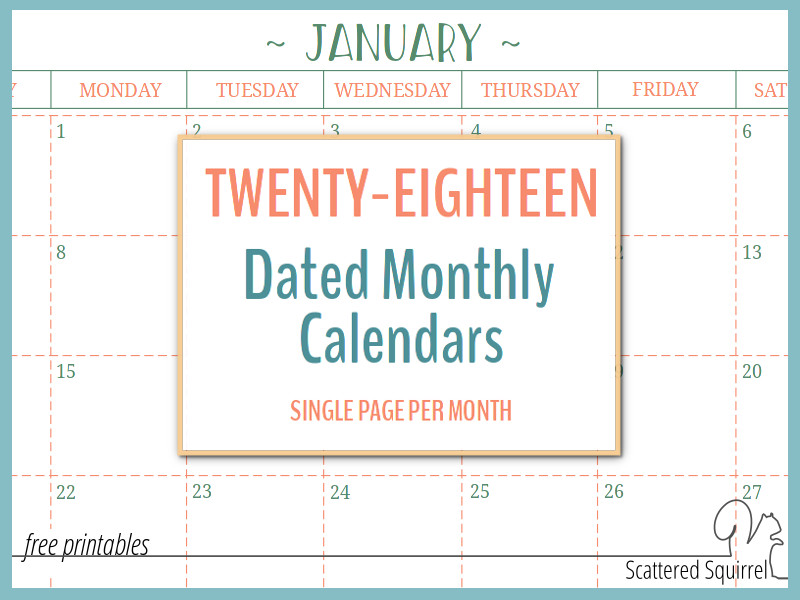 Each year I like to change things up.  Play around with new fonts and colours.  I try my hardest to keep the printables simple and ink friendly, but still bring in a few fun elements.  Recently I've started giving each design a name so that it's easier for me to keep track of, and easier for you to find what you're looking for.   So far we've got:
Ready to see the monthly designs?
2018 Dated Monthly Calendars
Both of the calendars I'm sharing today feature a single page per month.  Each PDF file has all 12 months of the year in it to make printing them easier.  First up, let's take a look a the full-size version.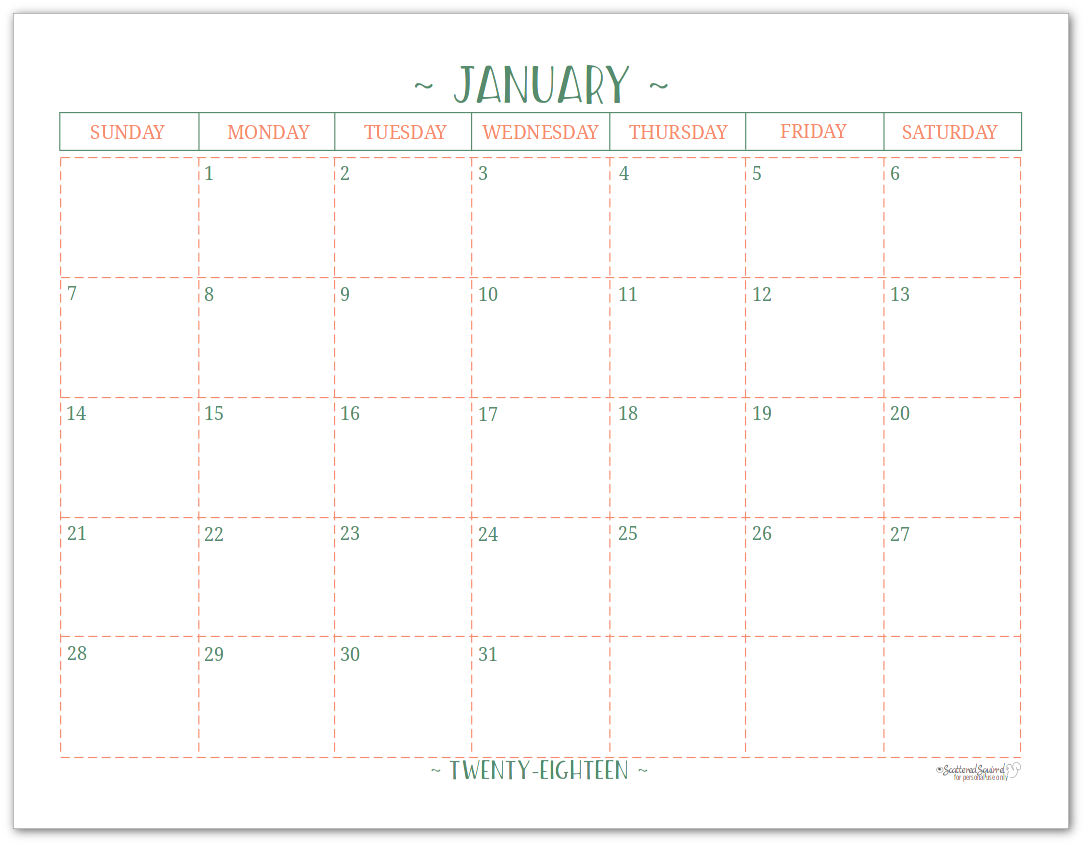 I kept it really simple and clean, relying on the fonts and the dashed lines to help add a little something special to them.
If you're new to Scattered Squirrel, to snag a copy of any of the printables for yourself, just simply click the pictures of the ones you want and the PDF version will open for you to save.  All of the printables are for personal use only.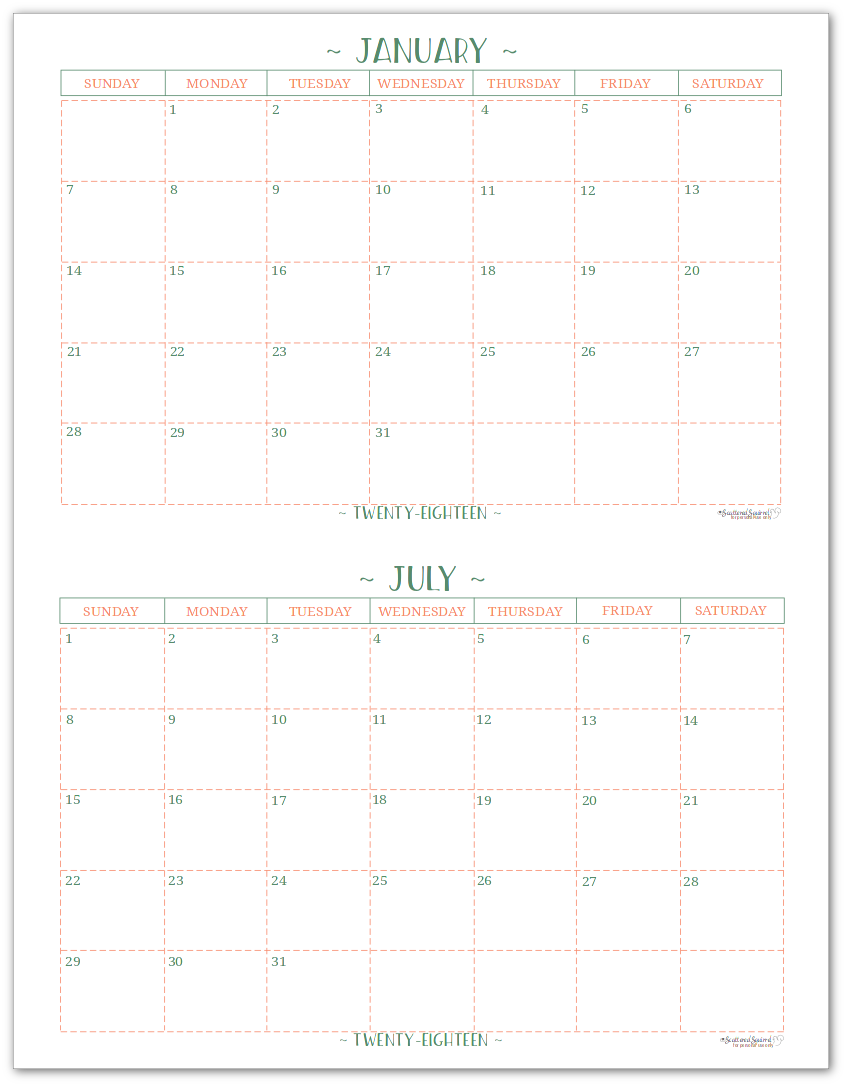 I made a change to the half-size version.  You might have noticed in the picture that January is sitting above July.  I did this on purpose so that they can be printed double sided.  Figuring out the layout wasn't nearly as tricky as I first thought it would be.  There are no special printing instructions to follow.  Just print double-sided as normal and cut the page in half before hole punching to fit your planner.
I don't normally plan a full year in advance, but I know that many of you need too.  Whether you're a teacher, a small business owner, blogger, have things coming up that you need to plan for, or just like having next year's calendar ready if you need it – I'm thrilled to be able to offer you this option early.
A Few New Changes
This year I wanted to change this up a bit.  I'm working on adding two new sizes to the dated calendars this year – personal and pocket size.  Both are proving to be a little more tricky than I anticipated, especially since I want them both to be easy to print double-side.  Look for those to be coming out later in June.
Every year I get asked if I will be making a dated version in a previous year's design.  Nope!  Creating the calendars is really time consuming.  It's just not feasible for me to do all of them.  However, for those who really want them – I will be taking orders for dated versions.  These will not be free options. If you're interested, send me an email (Contact Me Page) for more information.
Now It's Your Turn
I'd love to hear what you think of the new design.  Do you start planning for next year early?  I'd love to hear more about how you're using these printables.  Drop me a line in the comments below and let me know!
As Always,
Happy Printing!