Oops! I Almost Forgot the Weekly Overview Printables that Match the 2017 Calendars!
I was so excited to share the half-size weekly overview printables yesterday that I forgot there were two other ones that needed to be included.  Oops!  They were not forgotten – I just forgot to add them to the post and rather than update that one, and then try to get the word out to everyone that I added them after the fact, I decided to just go ahead and give them a post of their own.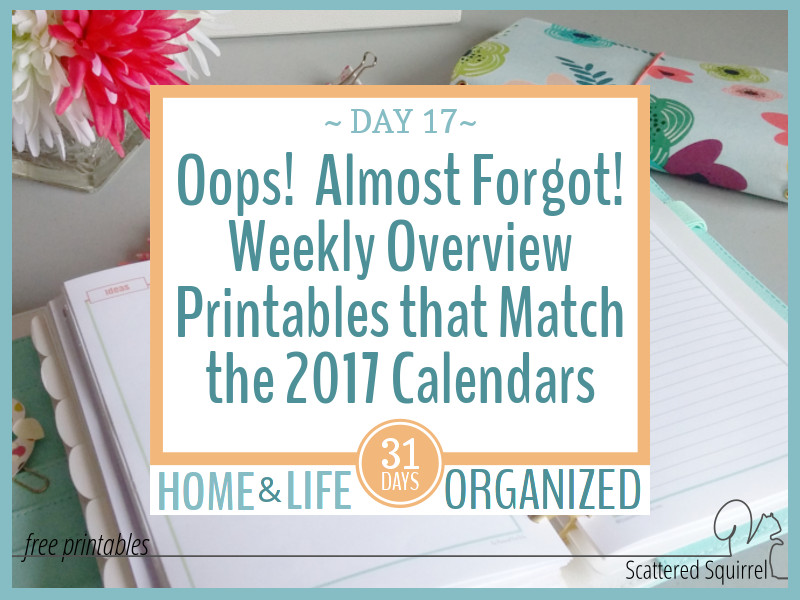 Weekly Overview Printables
Despite the fact that I just shared a different version of these yesterday, I'm going to give you a quick run down of the printables in case you missed it or are have just found us!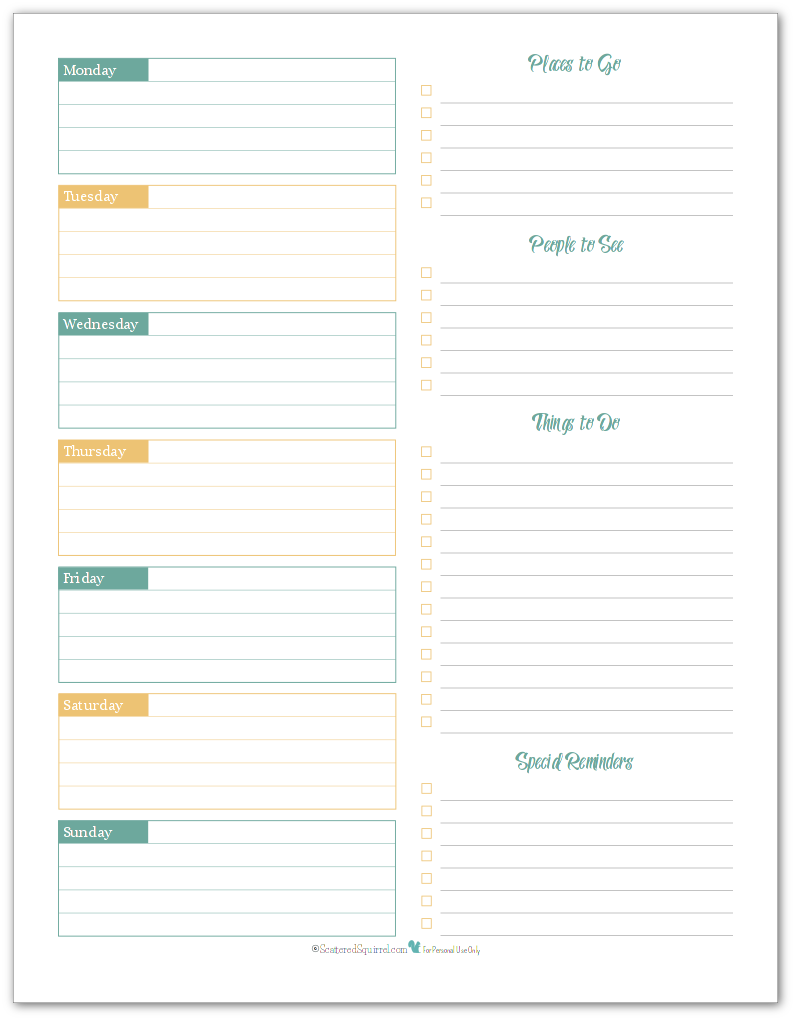 On the left-hand side are boxes for each day of the week. You can use the boxes for day specific appointments, events, or other plans; for jotting down what happened that day; or for any other purpose you might need to use them for.  Originally, my idea for this printable was that it could act on its own as a weekly planner.  For many months this was the only weekly planner I used.
Down the right-hand side, I created category lists sections to help structure the various different weekly tasks and things.  I tried to keep the categories sort of broad so that they can be flexible but still offer some needed structure. For example;
Places to Go:  use this for errands, appointments, events, or even just places or stores you want to check out that week.
People to See: this section can be used for doctor's appointments, making plans with family or friends, phone calls you might need to make … however, you want to use it.
Things to Do:  well, this one can be for anything really
Special Reminders:  I put this section in for those things that I really need to remember for the week.  Whether it be a birthday or special event or an organizing project to tackle.  Again, you can use this section for just about any kind of reminder.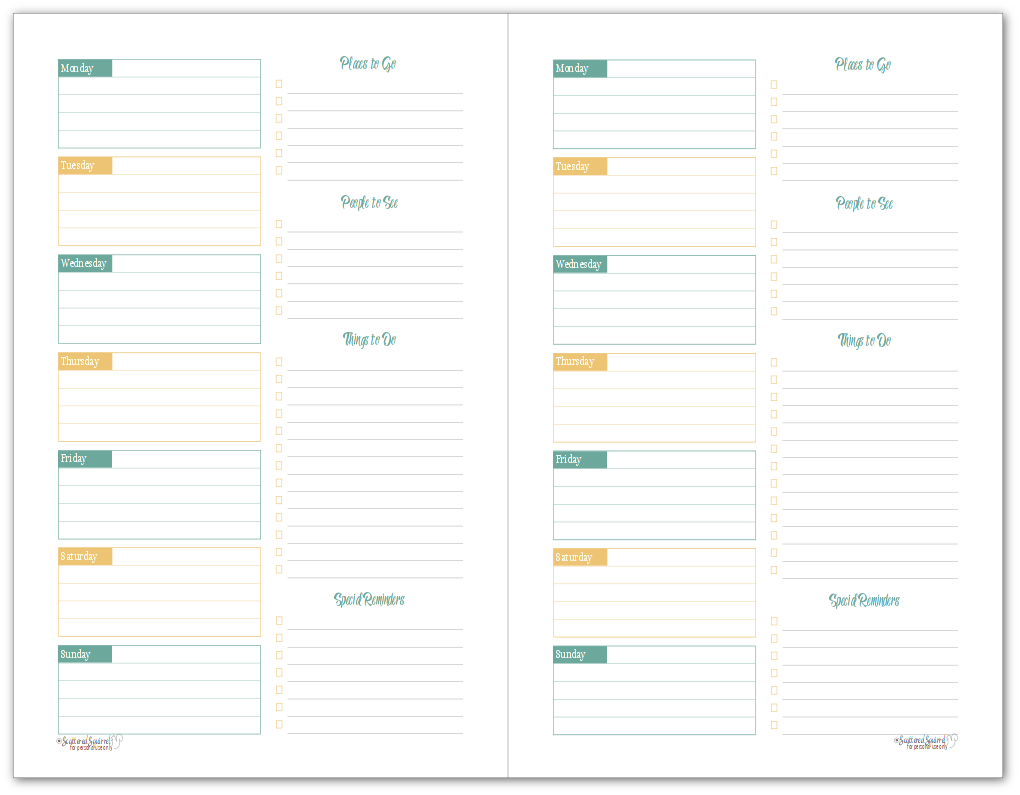 Use On Their Own or With Another Planner
One of the great things about the weekly overview printables is that they are great additions to any planner.  Not only can they be used as a planner all on their own, but they make great companions for other weekly and daily planners.  I still keep a few of these printed and stored in the back of my planners.  I like having them in easy reach for those times when I need to start jotting things down for next week, or the week after, but don't want to clutter up my monthly calendar.  Having a place to write those things down helps ensure that I don't forget them.  I may not use one for every week, but I do use them at least once a month.
I found them particularly helpful when I was using a daily planner.  Being able to see an overview of my week all at once was a big help in making sure I didn't over commit myself.  The reason I mention this is because the weekly overview printables are the next pages I add when setting up my new planner.  The steps so far include:
Over the next few days, I'm going to be sharing some more weekly planners.  Some will be updated versions of older ones so that they'll match the 2017 calendars.  Others are new layouts I'm excited to share with you.
It's now time for my favourite portion of the post – the part where I ask you to chime in below and let me know what you think about the printables you've seen in today's post!  I always love hearing from you, and I read every single comment (even when I fall behind on responding) so please don't be shy!  Drop me a line and let me know how you're liking this series so far!