Welcome to Day 11 of the 31 Days 31 Printables series.  If you're just joining us, I'm spending the whole month of October sharing at least one free printable each day.  Right now I'm working on updating my holiday planner printables, and I'm loving how they are turning out. Earlier I shared the updated version of the greeting card address list and I know not everyone wants or needs an address book printable, so I've also got a greeting card Mailing list printable to share.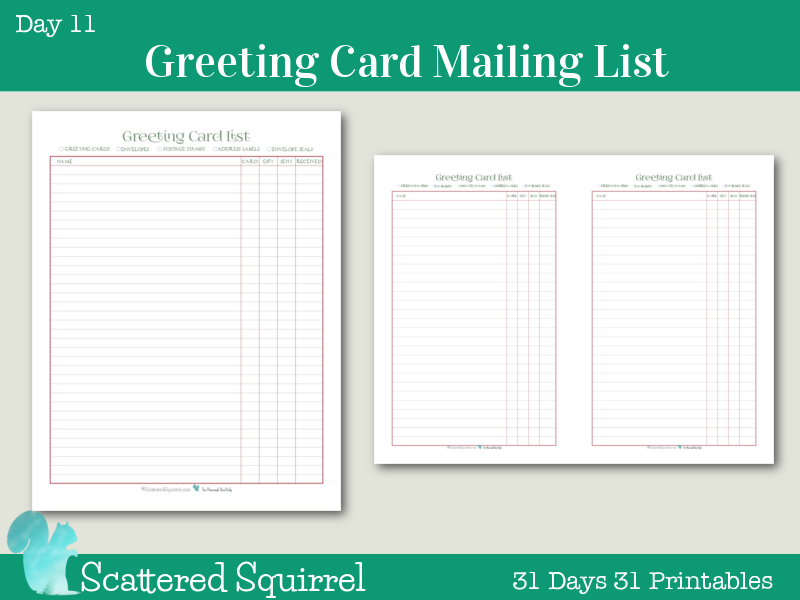 I'm the kind of person who needs lists.  Chances are, if I don't have it written on a list I'm going to forget about.  So, while having the address list is great, I also use my old Mailing List printable, faithfully every year.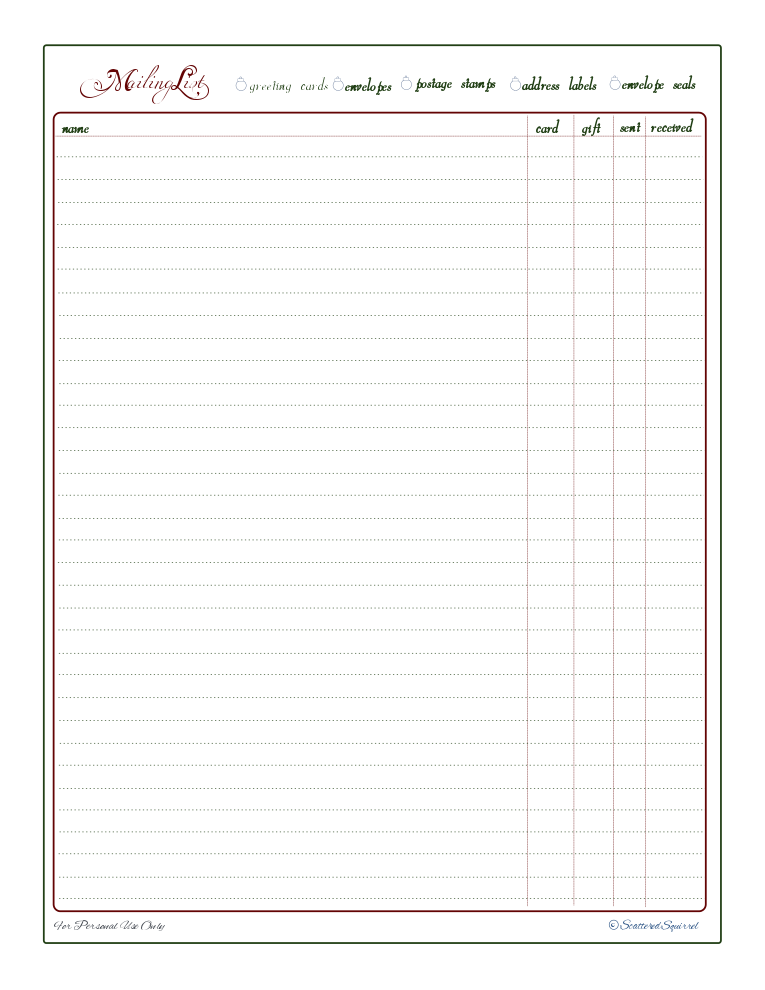 Greeting Card Mailing List
Other than fonts and colours, there was absolutely nothing I felt needed to changed on this printable.  It contains all the information I need it to, such as:
who are you sending a card to
do you have the card
a gift
has it been sent
has it been received
This printable helps me stay organized when I'm filling out greeting card.  The little check list at the tops ensures that I have everything I need before I get started.  I go through my address book, jot down who I'm sending cards too, and then I get to work.  This works great for when I'm just going to sit down and spend an hour or two working on greeting cards.  I would be lost without it, and I just know my greeting cards would never make it out on time without it.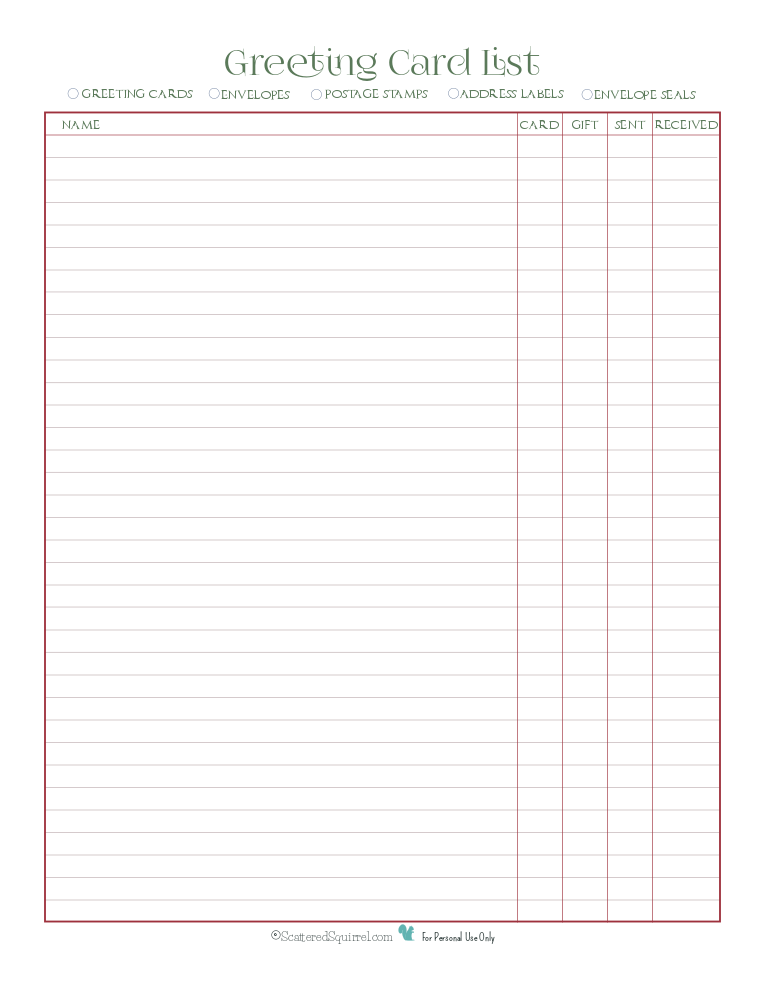 Just like the other two, I couldn't resist making a half-size version.  Again I kept the layout the same, opting for simple over convoluted.  It is just a mini version of its big brother.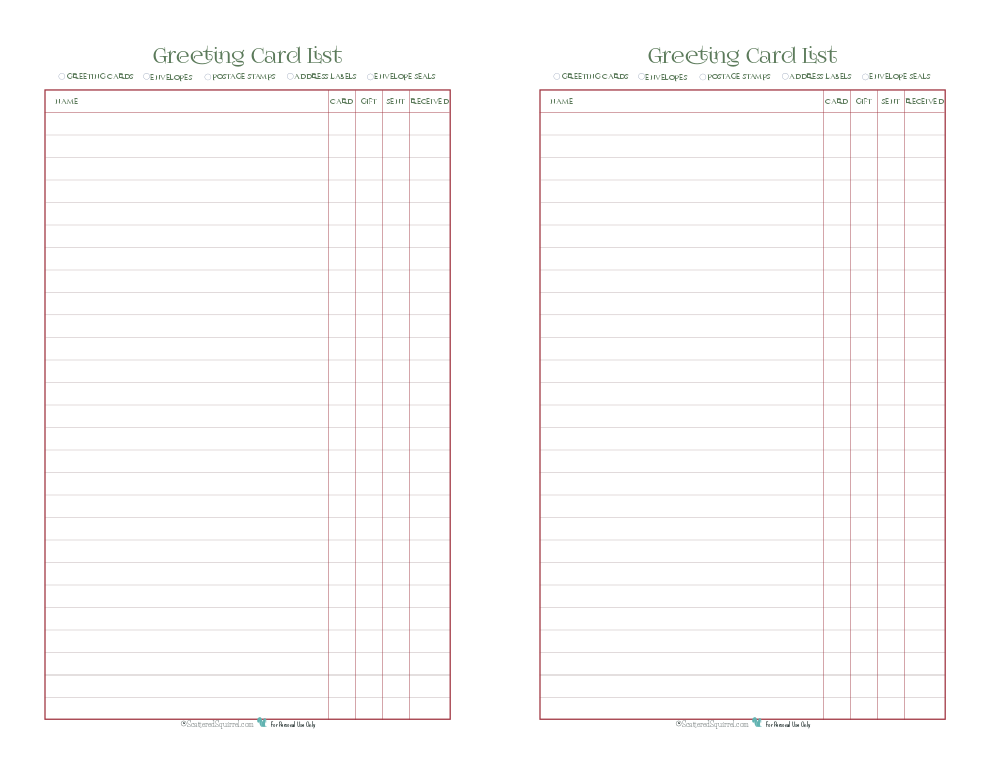 So now we've covered gift giving and greeting cards, I have a couple more holiday printables to share and then I think we'll switch to something different, unless you'd like me to continue updating all the holiday planner printables before moving on?  I'd really like to hear your input.
Don't forget, if you have a suggestion for changes you would like to see to old printables, or even new printables you would like to see offered here, let me know in the comments, send me an email, or reach out on social media.  You never know, I might choose your idea next!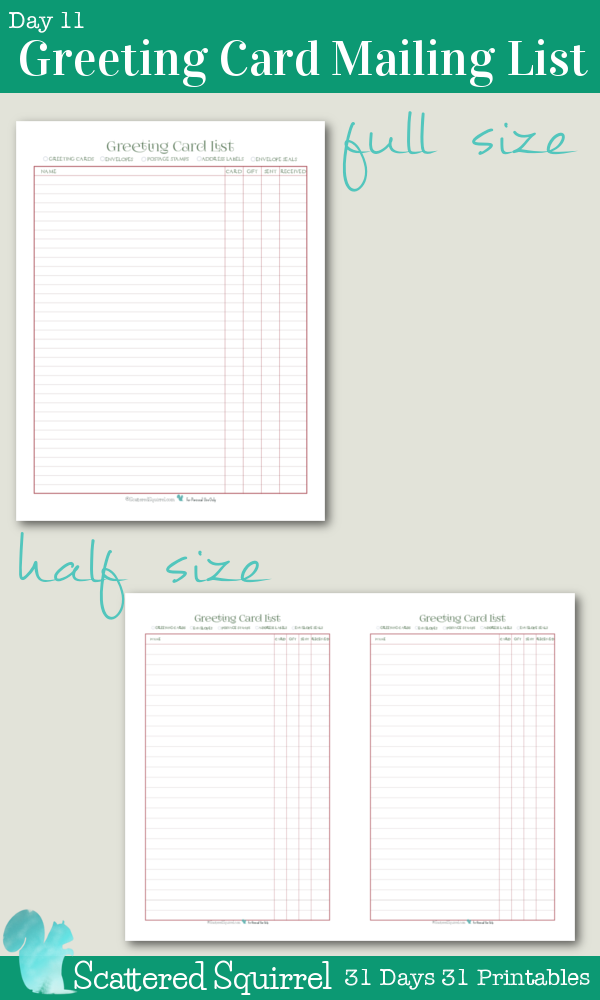 Do you send out a lot of greeting cards during the holiday season?
~Happy Printing!~
---

Don't miss out on the fun!  To get posts delivered right to inbox head on over to the side bar and subscribe by email.  Check out more 31 Days series over on the 31 Days site.
---