Keep It Simple With a Weekly Overview Planner
When it comes to the world of personal planners, sometimes it is easy to get lost in the land of the complicated, but a planner doesn't have to be complicated to work well. That's why I really like the weekly overview planner. It can be a great tool to plan out the week without being too complicated or confusing. I, personally, pull this one out and use it whenever I feel like I just need to go back to basics.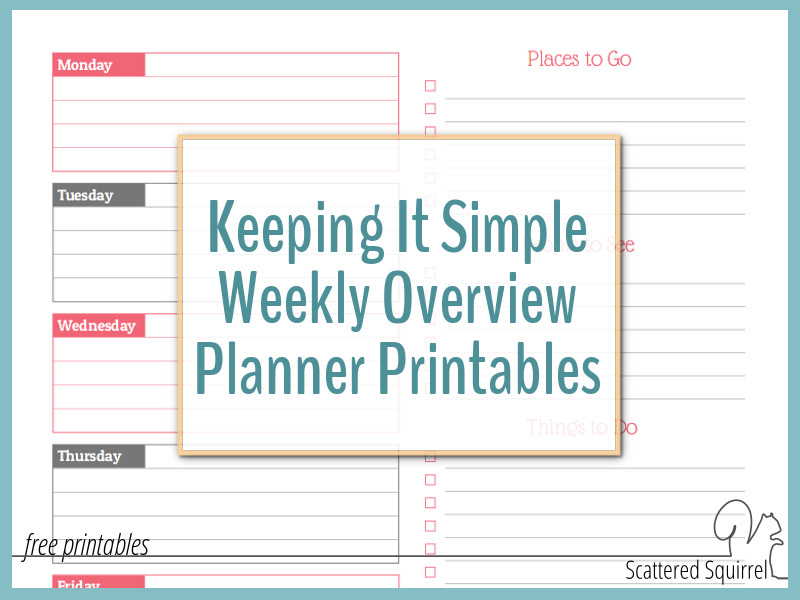 What is a Weekly Overview Planner?
A weekly overview planner is a simplified combination of a weekly planner and a weekly to-do list. It allows you plan out your week on one side and keep track of things you need to do and places you need to go on the other. I find that much like the weekly to-do list, this planner printable is one I can use in conjunction with my regular planner. It allows me to roughly outline my week ahead of time and helps me to tailor my plans each week to ensure I stay on track.
In the past, before life got as busy as it seems to be lately, the weekly overview planner was my go-to for weekly planning. With only needing to worry about school stuff for the boys and appointments for the family, it was the perfect tool to add to my planner system to help me plan my weeks. Planners don't need to be complicated to meet our needs.
The Weekly Overview Planner Printables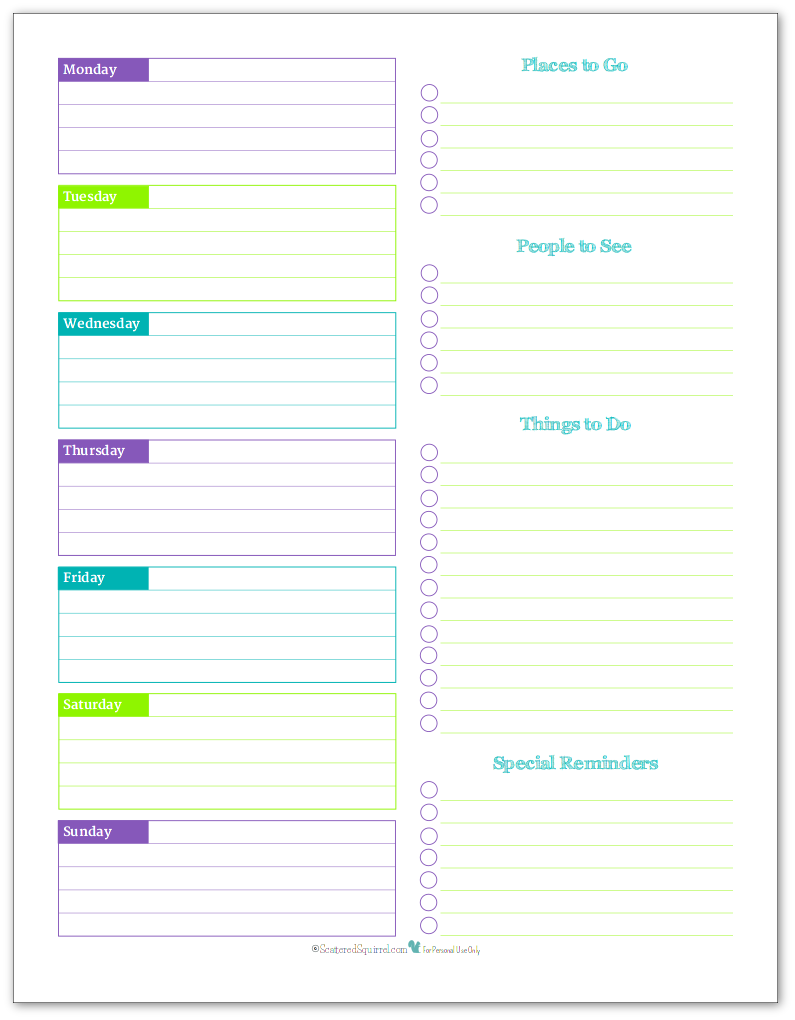 The first printable pictured below is the original weekly overview planner. As you'll see when you scroll down, I didn't actually change anything on it.
I kept the two column layout because I felt like it worked really well for this printable.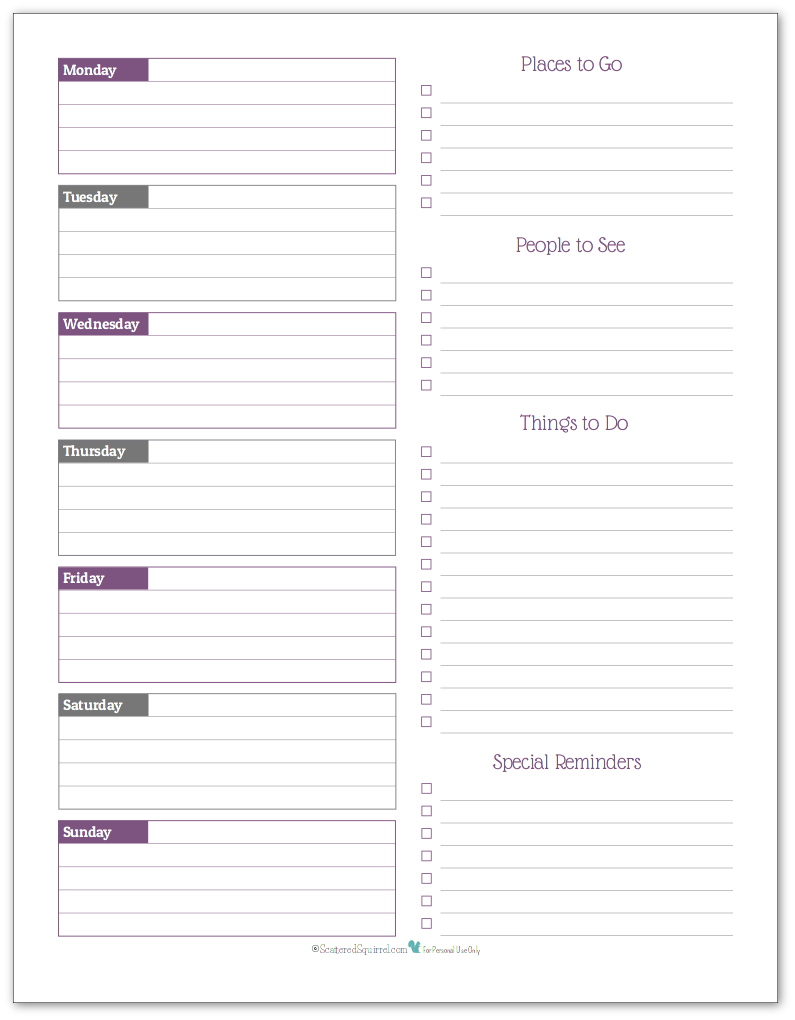 Down the left are the days of the week with enough room jot down a few reminders for those days.
Down the right are the checklists for:
Places to Go
People to See
Things to Do
Special Reminders
I did update them to match the 2016 calendars colours and fonts. Which mean there are six different ones for you to choose from. Use your favourite colour or match them to the month, it's totally up to you.
As will all the printables here on Scattered Squirrel, if you would like a copy (or more) of the weekly overview planner printables, just simply click on the picture of the one you want and it will either open the PDF right here in this window and you can choose to save or print it, or it will open a dialog box allowing you to download it straight to your computer.  Which option you get depends upon the browser you are using and how you have it set up.
Working on the weekly overview planners was a wonderful reminder that simple can be extremely effective, especially when it comes to meeting our planning needs. Often times it is easy to get carried away with all we need to plan for and keep track of. It's nice to have a simple, easy to use tool to turn to help keep us focused.
What do you think of the weekly overview planner printables? Will these make a good addition to your planner, or do you need something a little more robust?