Book Journal Printables for Book Lovers of All Ages
One of my favourite things to do in the summer is curl up under our hazel nut-tree with a good book!  Ok, who am I kidding – curling up with a good book is one of my favourite things any time of the year.   Lately books have been on my mind quite a bit.  Liam and I have made a couple of trips to the library already this summer, my teen and I are discussing reading options that might appeal to both of us, and all around we're just really enjoying reading this summer.  I love it!  I've been trying to figure out different ways we can get a little more out of the books we're reading.  It took me a bit of thinking, but I eventually came to the conclusion that it might be fun to create a family book journal.  Me being who I am, I created a few book journal printables to get us started and test the idea out.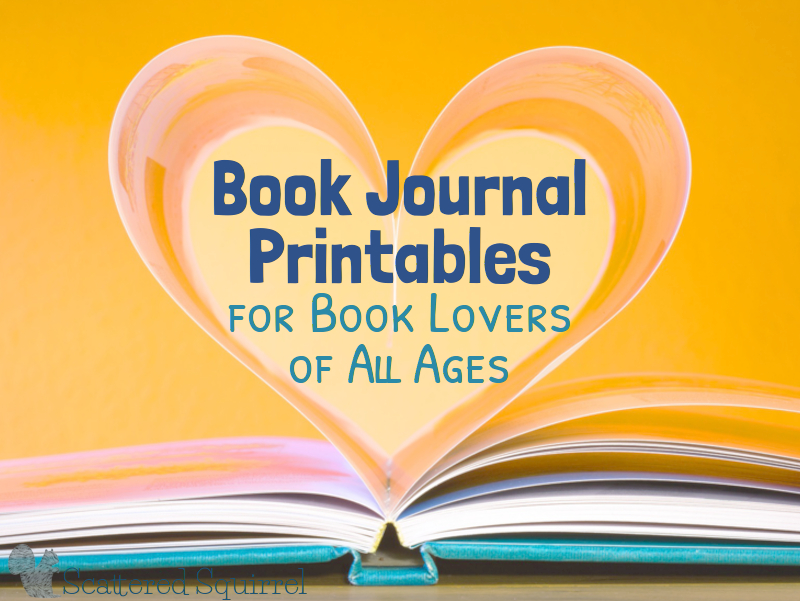 I'm really excited about to build a family book journal.  Mainly, because it is a way to share my love of reading with my family.  Secondly, I've been trying to figure out ways to work in printing practice this summer for Liam.  A book journal is a great way to do that without it feeling like practice.  Also, because him and I are reading a few chapter books together this summer, it's going to be a great way for us to compare our thoughts on the books.  To help us on our way, I whipped up a couple different book journal printables.
Book Journal Printables
Like many of my printables, I started out with the intention of making one and somehow ended up with three.  (technically six, because I did two different colour options for each one)  Once I got started I had the thought about printing practice, so I wanted to make sure I included one with those dashed lines that help younger kids when they're first learning how to print.  Then I thought, "gee, at some point the kiddos stop using those, so maybe I should make one without them"  so I did.  THEN I thought, "these are great for the kiddos but what about us adults and older kids?" so I ended up with a third.  I just couldn't help myself once I got started.  Ready to see them?  Please note, the ages mentioned are just a rough guideline, I'm not a teach nor a printing expert.
Book Journals for the 8 and Under Crowd
Here they are!  I really don't think they need much of an explanation.  Like most of the printables here, I kept them simple.  I was toying with the idea of clip art and lots of frills, but in the end I thought this would be best.
Book Journals for the 9-12 Crowd
These are just like the other ones, minus the dashed lines.  I figured these would be good for the pre-teen age, feel free to offer suggestions for how to make them better.  It's been a while since we had a pre-teen in the house.
Book Journals for the Older Crowd
I tweaked these ones just a little bit, but generally speaking they're still just a journal printable.
Whether you choose to use them all, or only need one or two, I hope these book journal printables come in handy for you.  And don't forget, if you'd like them customized to suit your tastes or needs better you can hop on over to the Customized Printables page and send in an order.
We're planning to use a binder and give each family member a section in it.  Each family member can decorate their divider and I'm working on a few ideas for what to do for the cover, but right now getting them printed and put in the book is going to be a lot of fun.  Liam is excited to start recording his book thoughts, and I can't wait to see how this grows with us.
What about you?  Do you keep a book journal?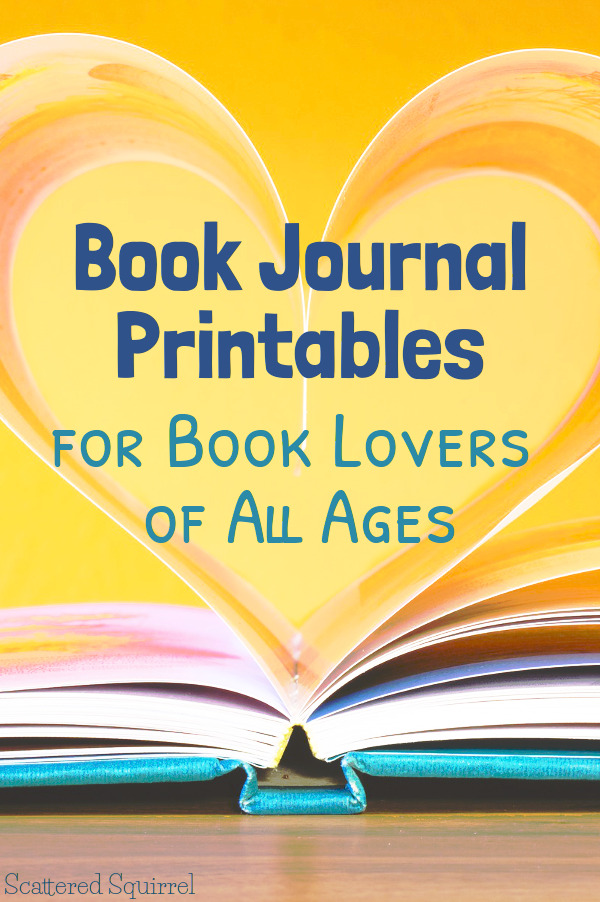 So what do you think of the book journal printables?  Is this something you and your family would use?
~Happy Reading~