Change Number One: Organizing Around the Home
Happy Wednesday!  I hope you all are having a fantastic week.  As I mentioned on Monday, I'm going to be making some changes around here, and today I'm sharing one of those.

I'm so excited about a new series I'm doing, called Organizing Around the Home.  I wanted to do this when we first moved into our new home, I thought it would be the perfect time to do it right?  Wrong!  That idea kind of got put by the wayside after the world's most boring before and after photo.  Remember that one?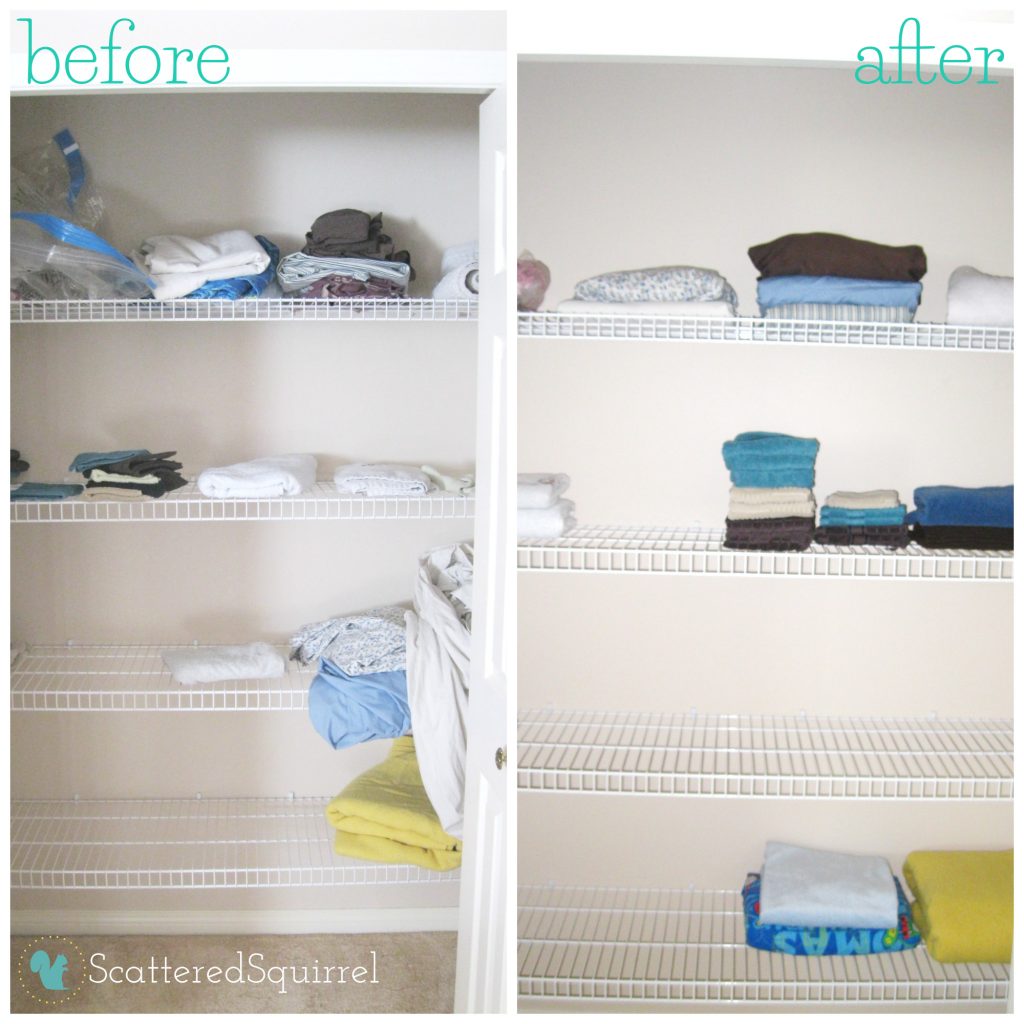 Unfortunately, though I was so eager to do a room by room series, all the projects would have looked similar to this.  We had just moved in, we hadn't yet had a change to really LIVE in the spaces we now call home.  It takes time to break in a new house.  Time to figure out the rhythm of family life, the uses and challenges of each space.  Trust me on this one, it would have been a B-O-R-I-N-G series back then.  (I know! I just recycled my notes for posts from back then) But now, oh now, is the perfect time for something like this.  We've been here for almost two years now.  We've staked out claim/claims on the spaces and made them ours, for better or worse, and we've now entered that awkward transition stage.  You know that stage where things aren't quite working as well as you would like, but were working just fine not too long ago and you're not sure if the it's the things or you that needs to change?
Over the next few months I'm going to be working to get our home better organized by tackling one area at a time.  I'll be looking at the current set up, what's working and, more importantly, what isn't working.  I'm going to be sharing each area with all of you, the good, the bad and the ugly.  I don't have the whole thing figured out yet, but here are some of the things you can expect.
I won't be showing beautifully finished rooms and spaces, many of our rooms are still works in progress and I don't want to rush that process and end up with a bunch of stuff we don't need, want or love.
Some areas need more help than others, so sometimes I'll be sharing an area that is working really well for us as well as the ones that need work.
I can guarantee that some of the before photos will look a little crazy, because I'm not staging them.  I said it when I started blogging,  and I've stuck with it since the beginning, I don't stage photos of spaces I organize.  What you see is how it is!  That also means some of the after photos might not look spectacular either.
Some spaces are a work in progress.  I have a plan for them, but that plan may mean waiting to find the right piece of furniture or find the right shelves, or bins or boxes.  When it comes to those spaces I'll be sharing my plans for a future date.
My thoughts, ideas and even feelings with a space.  As much as I love to organize, sometimes the process can be a little painful or frustrating before it gets to the good parts.
All of that to say, this series is going to be about keeping it real.  Sharing not just my successes but my failures as well.  Just because it didn't work for me and my family doesn't mean it can't work for you and yours.  🙂
I can't wait to get started!  In fact I think I'll go start working on a plan of attack right now.
Are there areas in your home that need a little organizing TLC?  Is there an area you'd like to see sooner rather than later?  What organizing projects have you been working on lately?
Happy Organizing!