Kid's Craft Cupboard Organization
We've been in our home now for almost six months.  It amazes me that there are some things that are still housed where I put them when I unpacked.  This tells me that I'm on the right track with many of items.  Lately though, I've been tackling little organizing projects that need some tweaks and changes.  No major overhauls yet, (stay tuned though!) just tidying up and making things make sense for us.  Most of these changes seem to be centered around the kitchen/family room, which makes sense because they are most used rooms in our home.  Today, I thought I'd show you how I organized the Kid's Craft Cupboard.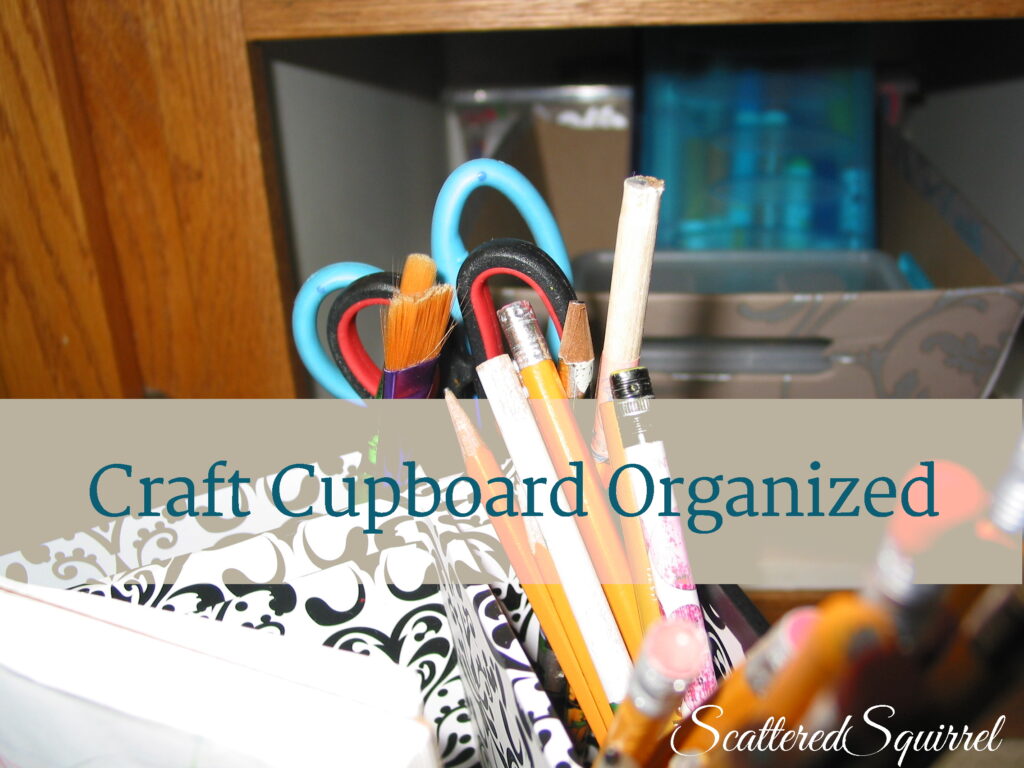 It's been bugging me for months, and I finally decided to stop letting it drive me crazy and make some changes.  Liam is really the only one who uses this, and because I just sort of put things away willy nilly when I unpacked it, eventually we ended up with this…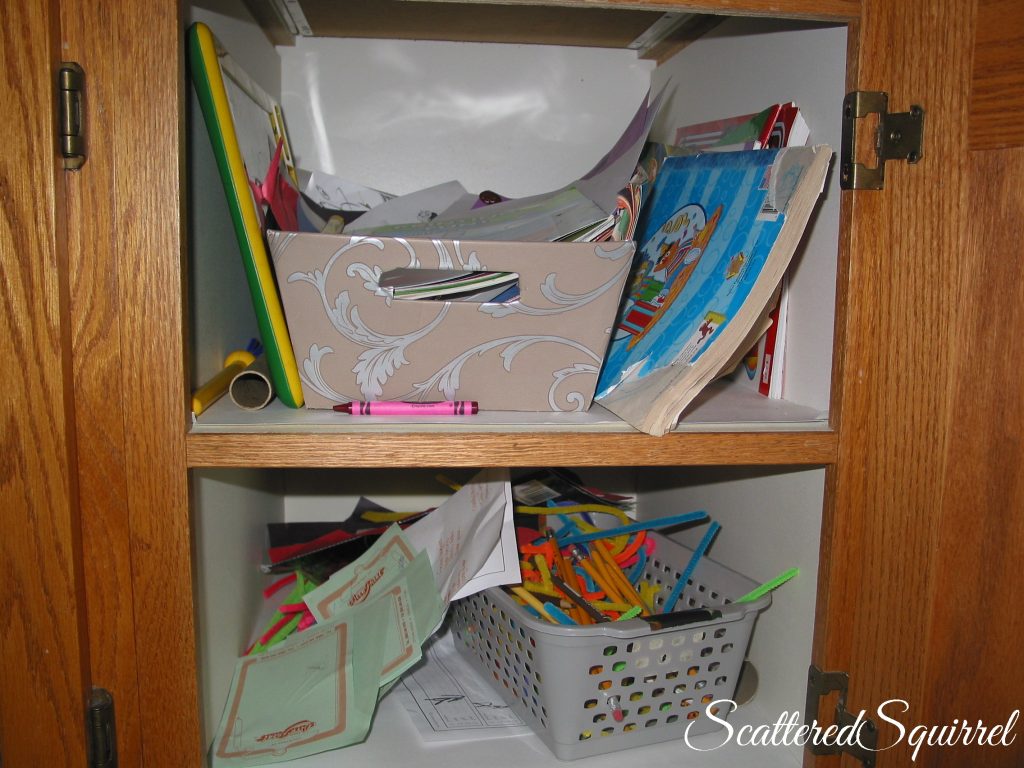 Disaster!  It could have been worse, but this was bad enough.  To top this off, (no pun intended) there's a drawer above it that was also for his craft stuff.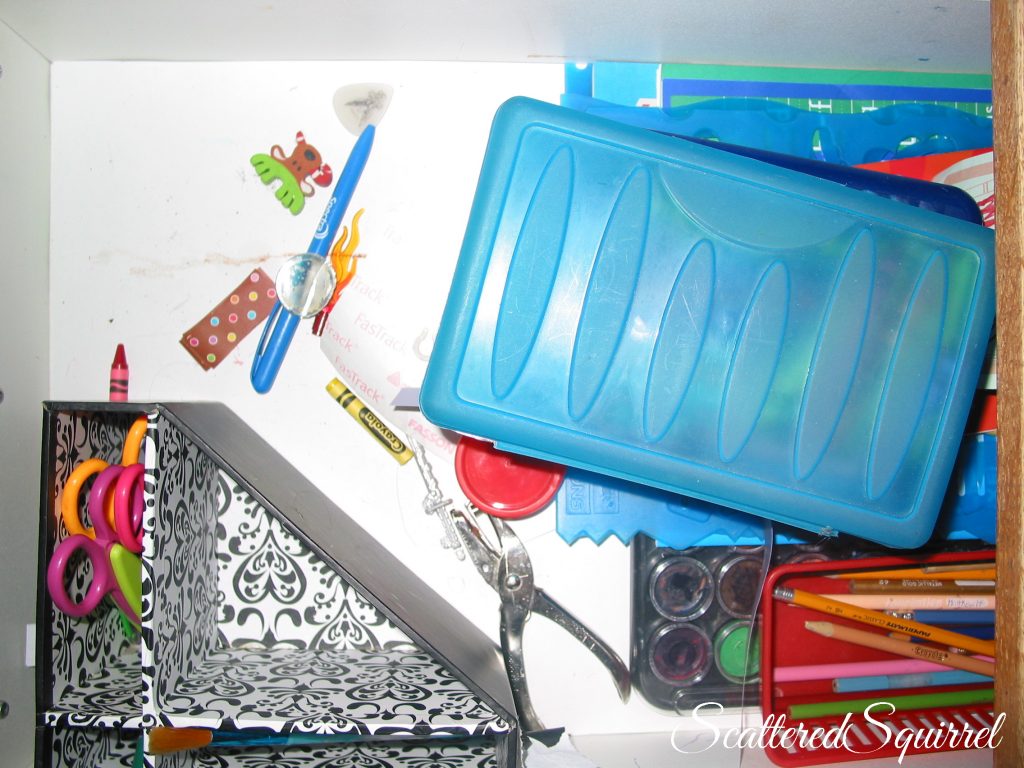 Uggh!  When I first set it up, I had containers to corral crayons and coloring items.  I used the desk sorter to hold scissors and glue, and the drawer was pretty organized.  But over time, and with more and more use, the system fell apart.  Getting things out was easy enough, putting them back took a little more work, and for a busy five year-old, it just wasn't working.
Never fear though, Mom to the rescue!  I started like I always do, with thinking about it.  I made notes on what he was using often, and what he was using less often.  This helped me formulate a plan of attack.  Then I simply emptied everything out, sorted, purged and got ready to put it all back.  Wanna see the results?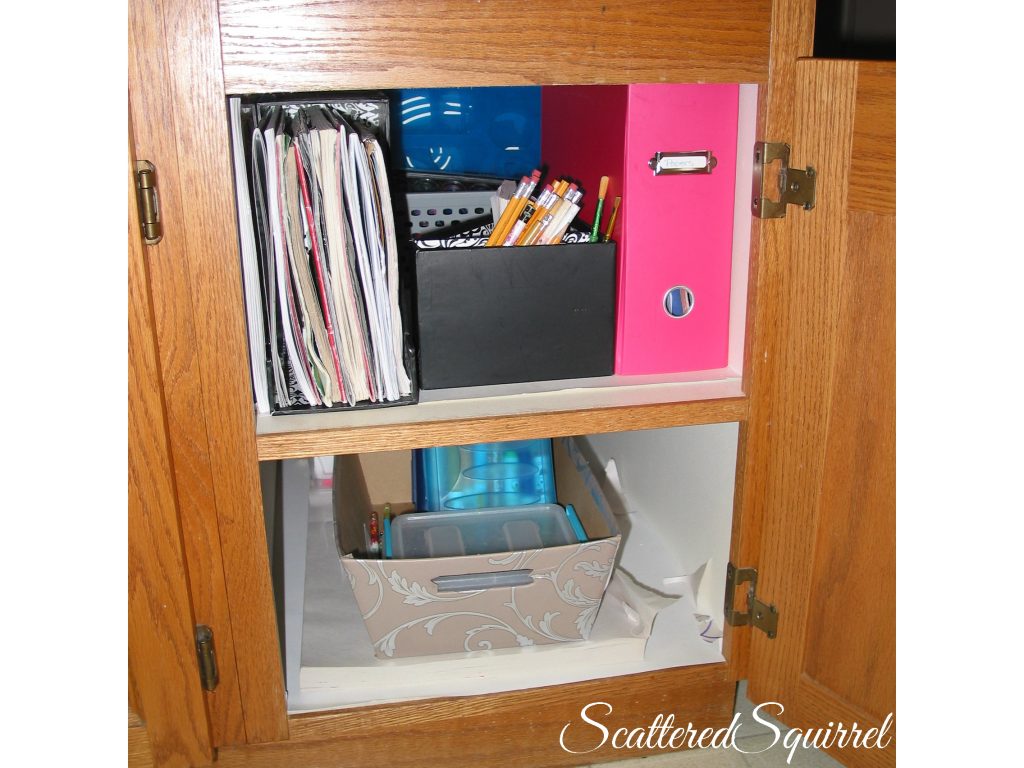 A beautiful, organized craft cupboard!   I shopped the house for items I could use to organize and simplify the storage so that Liam can get to what he uses often, without making a mess.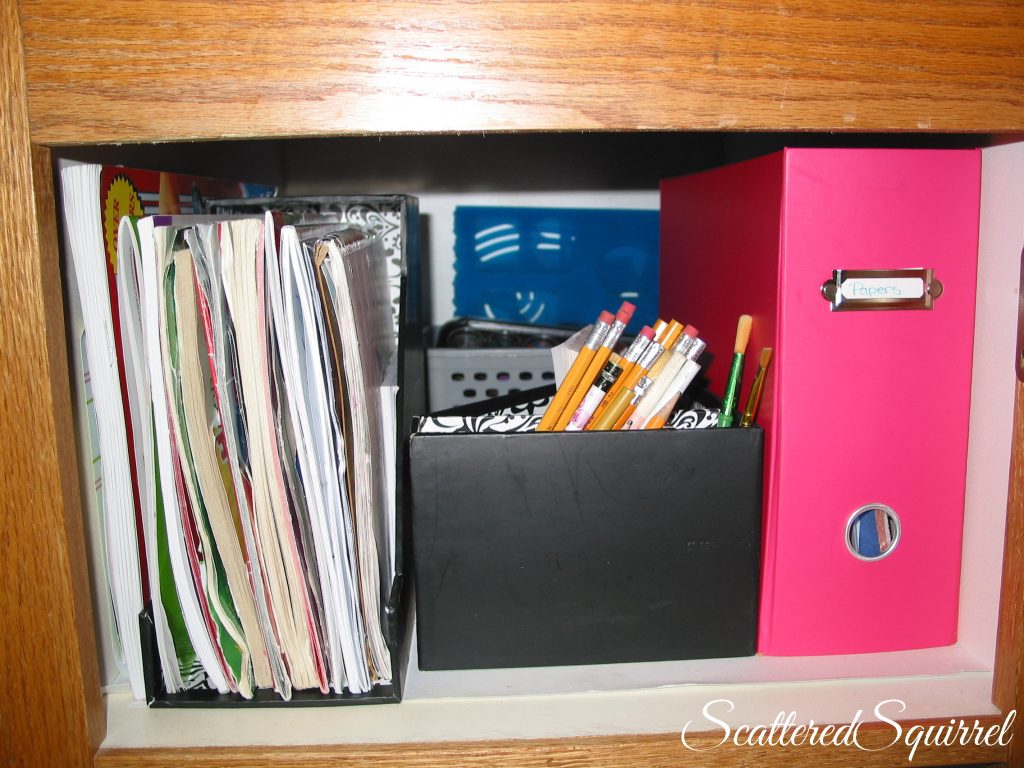 Here I have the desk sorter in the middle holding pencils, straight scissors, paint brushes and when I have a chance to pick some up, glue!  The pink file box used to sit on our kitchen counter, now it houses paper.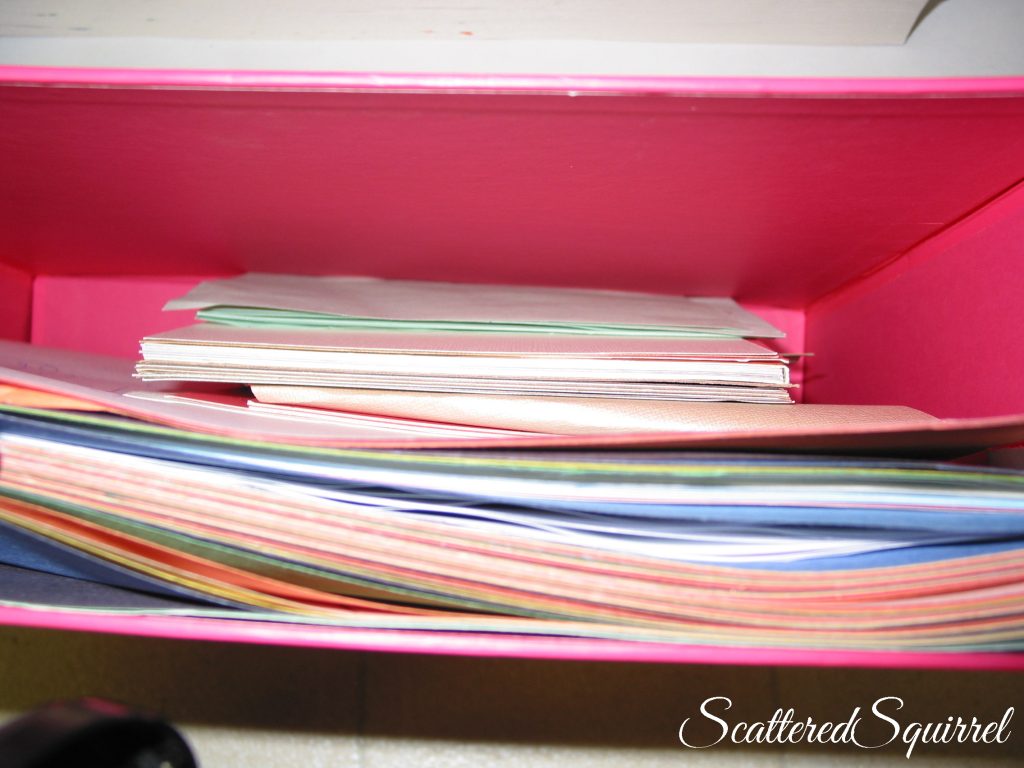 And I turned a magazine holder on its side to hold coloring books, printing work books, and smaller drawing pads.  Now they are neat and tidy, and easy to get to.
I think the best part about the items at the front of this shelf, is that they can easily be pulled out and taken to the table when Liam wants them, and they're easy to put back.  At the back of this shelf I have basket that holds stencils and paints.  These are items that don't get used as often, so they didn't need to be super easy to get to.
The bottom shelf is pretty basic.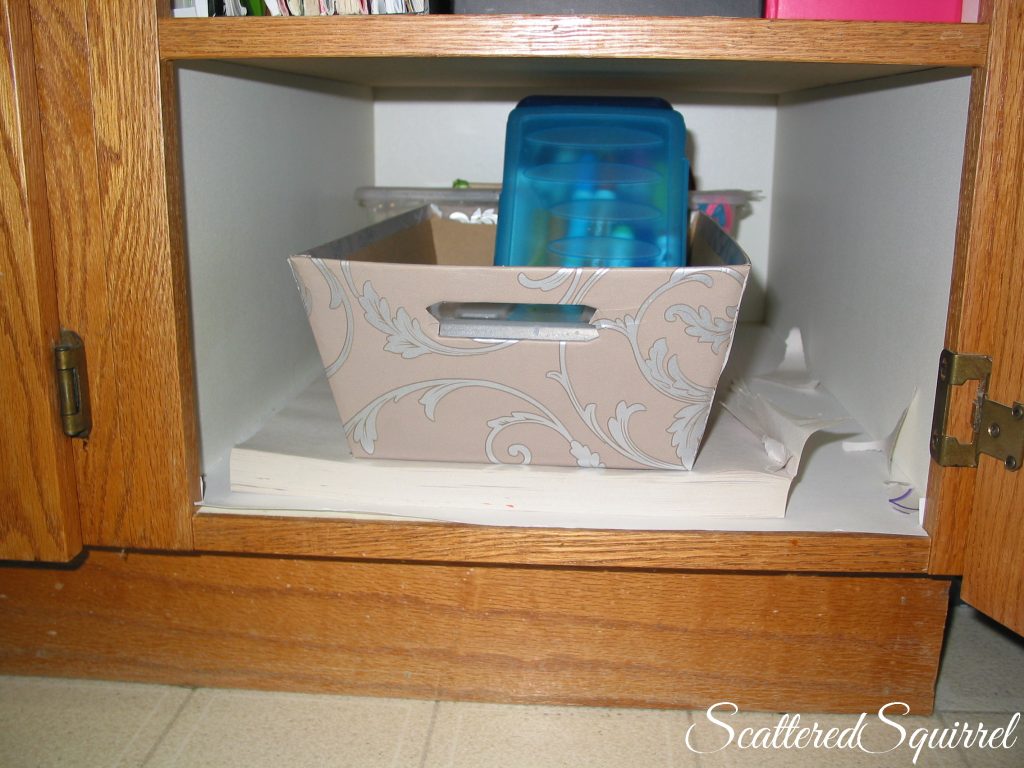 I pulled together all the crayons, markers and pencil crayons, and gave them each their own container.  Then I corralled the containers into a basket.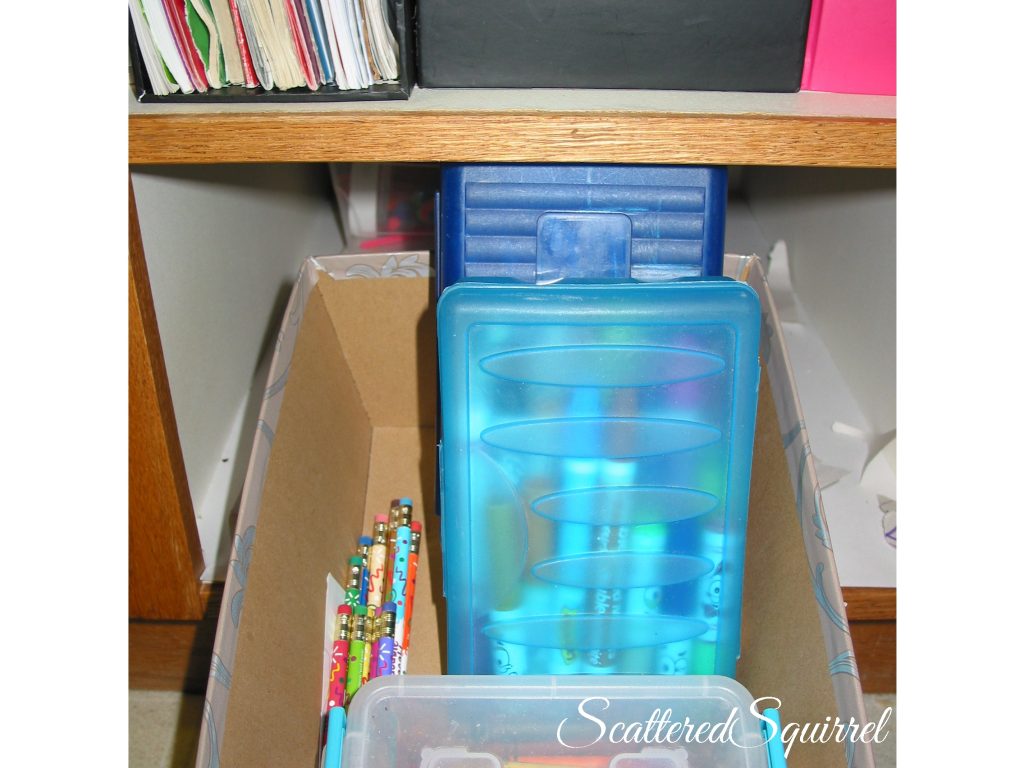 Again, Liam can just grab the basket and take it to the table, and he has all his coloring supplies in one place.  Or, he can just pull out what he wants, either way this makes it so much easier for to get to what he wants, and makes clean up simple and easy.
Under this I have his large doodle pad, and at the back of this shelf is random craft supplies.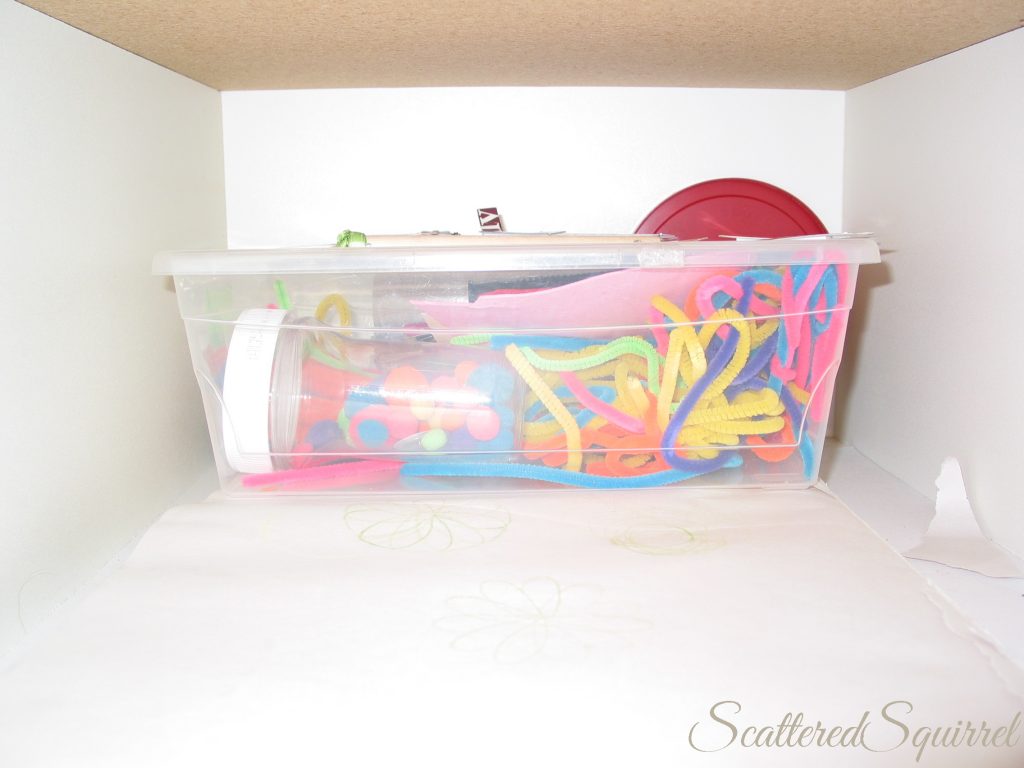 I just used a clear plastic shoe box and put all the random bits inside.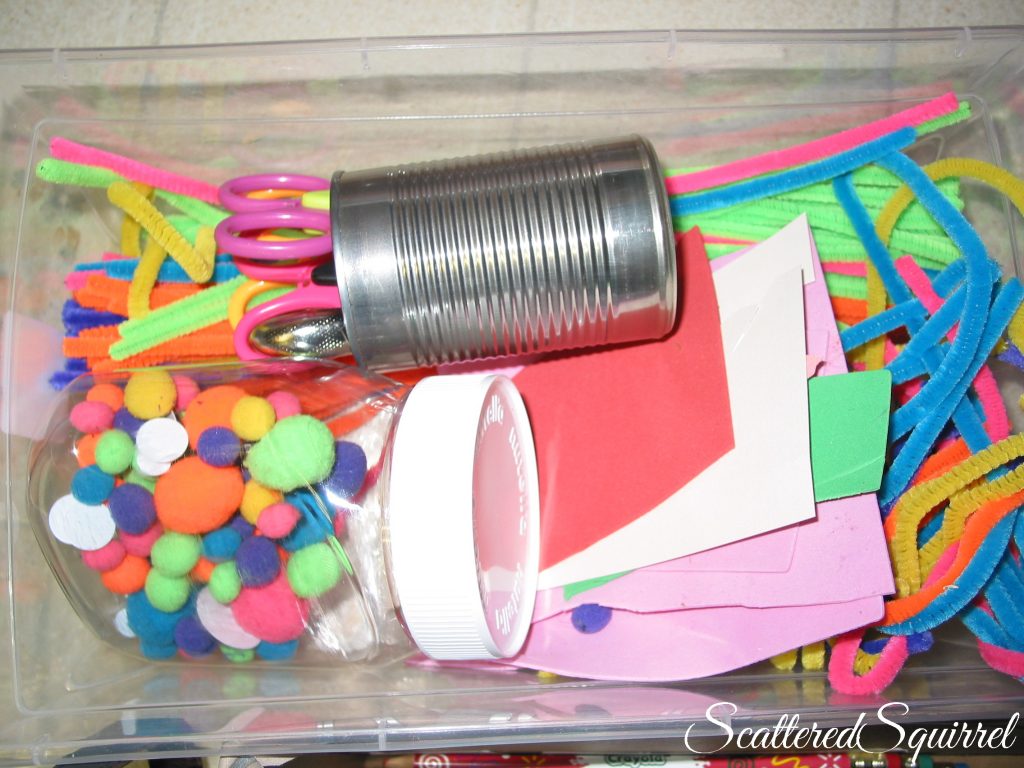 In this box we have pipe cleaner on the bottom, some bits of felt and craft foam and then two containers with smaller supplies.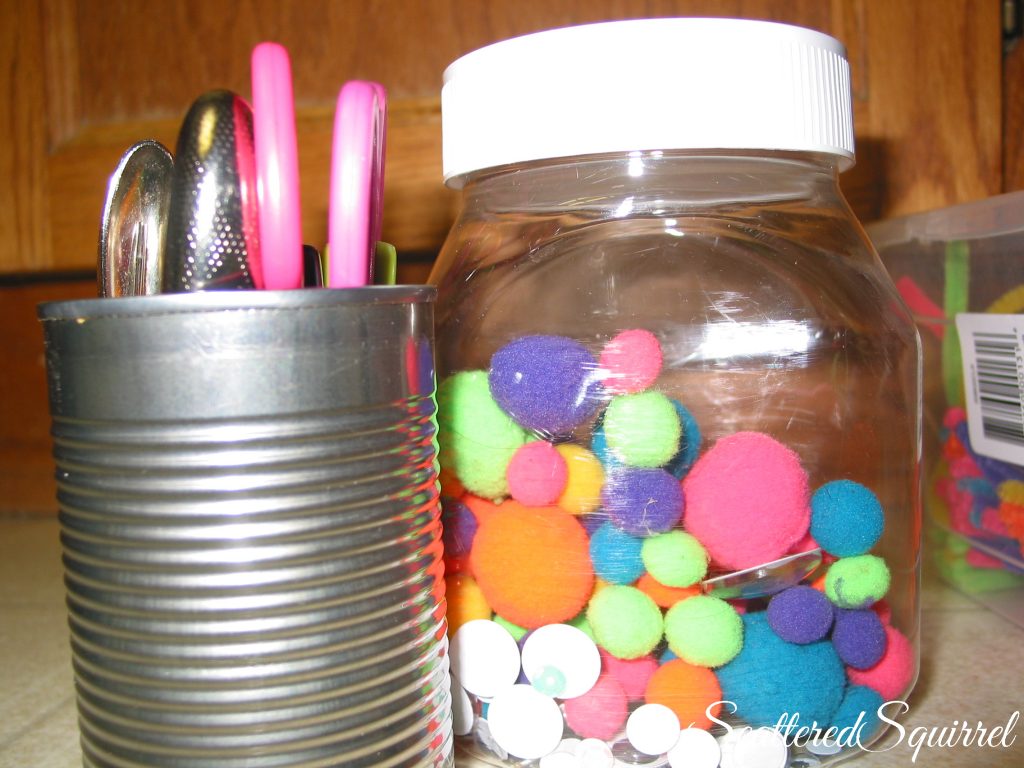 In the tin can we have funky scissors and hole punches, and I used an old Nutella container to hold pompoms and googly eyes.  What I really like about these is that we can set them up on the table when we're working on a craft and when we're done, we just tuck them back inside the shoe box until next time!  Easy clean up means more fun!
And just for fun, one more look at the before and after shots.
Before: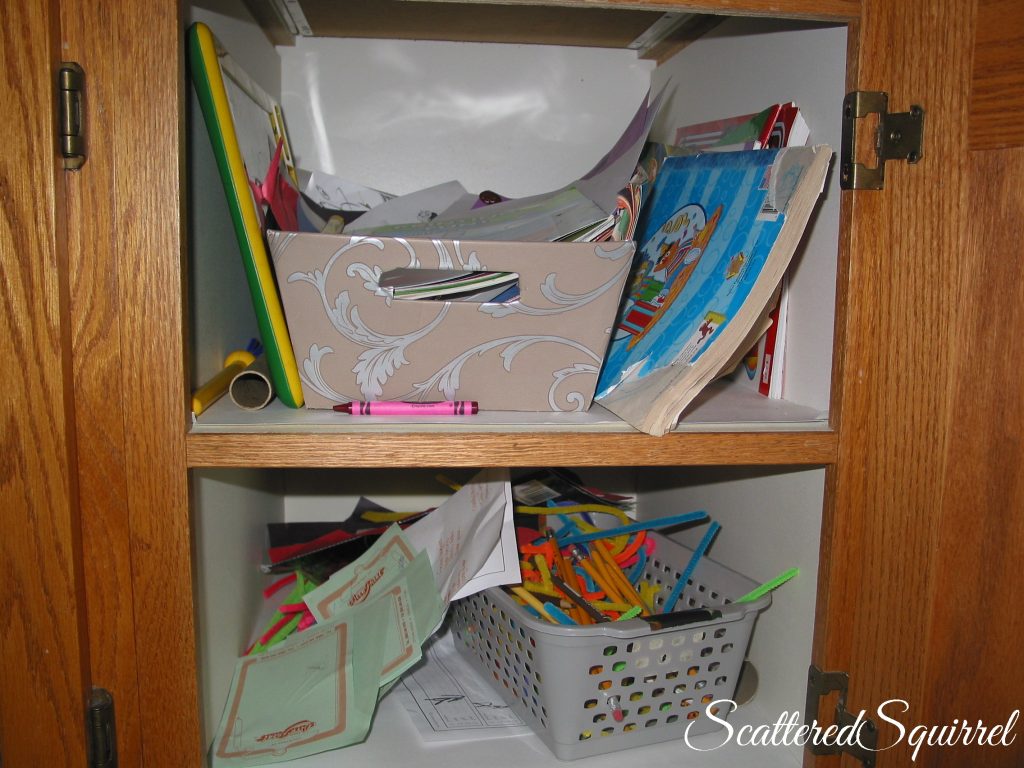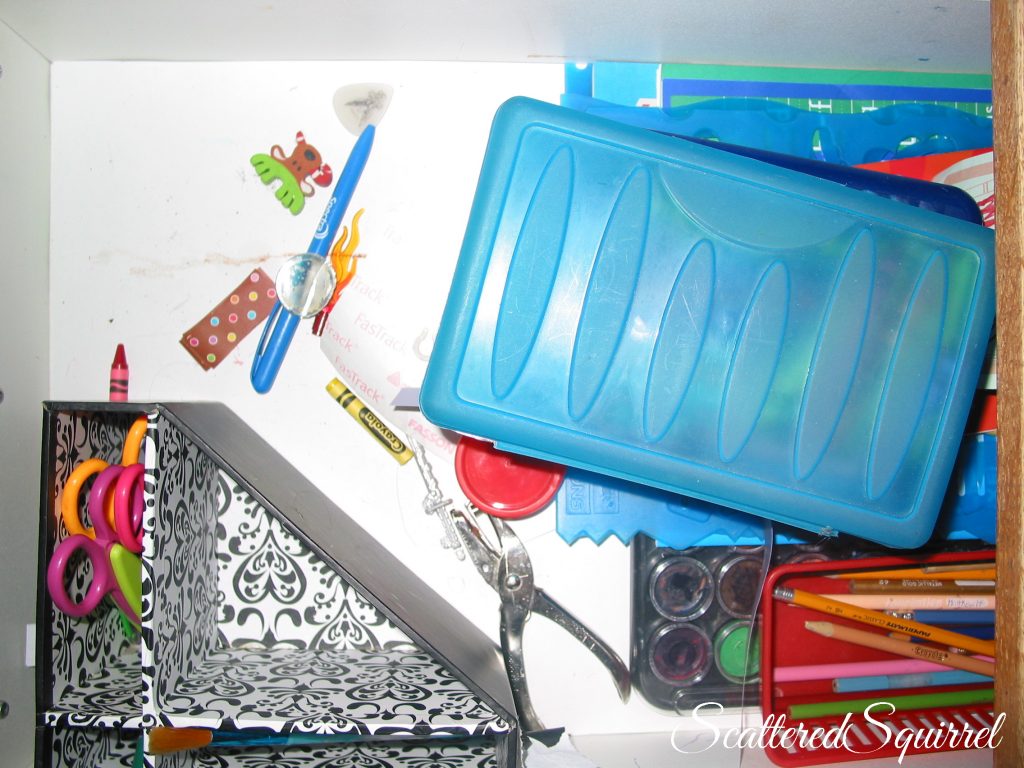 After: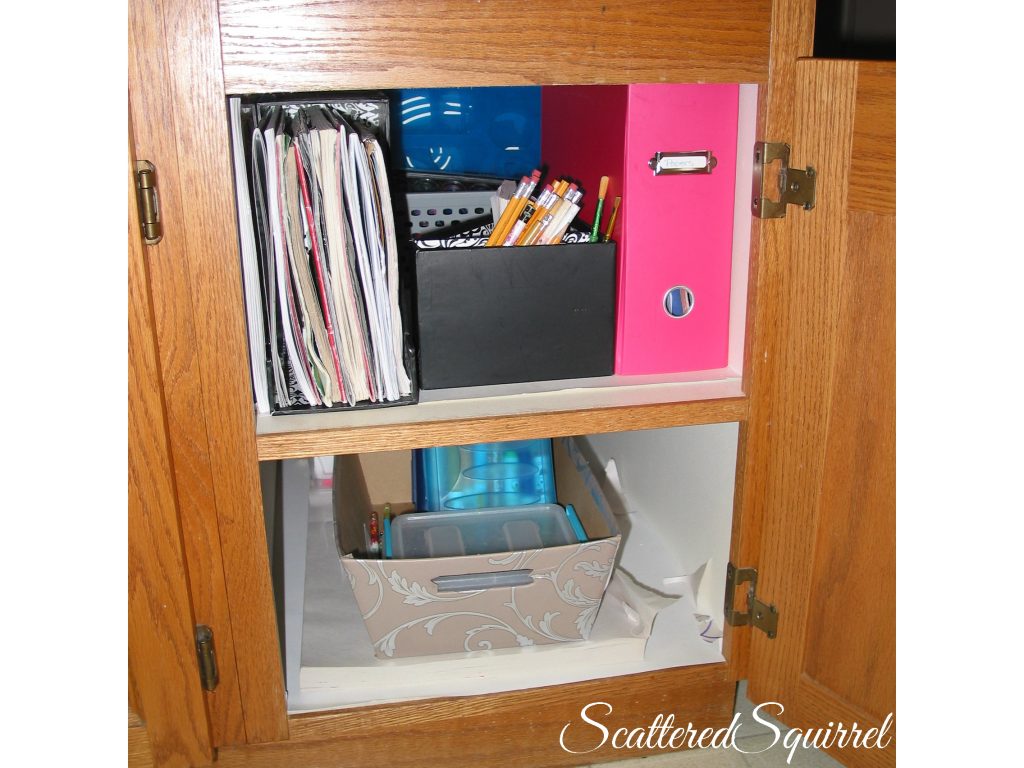 So that's how I've organized Liam's coloring and craft supplies!   Do you want to know the best part?  I tackled this project last month when we were all feeling under the weather and I forgot to take the after photos when I was done.  I snapped these ones yesterday, without tidying the cabinet.  It totally made me smile when I saw that it was still all neat and tidy even though Liam is in and out of there many times in a day.  Nothing could show me better that I've found a system that works than seeing it in action!
How about you?  What little organizing projects have you been working on?  Do you ever have those moments when you realize you hit on something that works.