Day 25 – Homemade Kitchen Cleaner Printable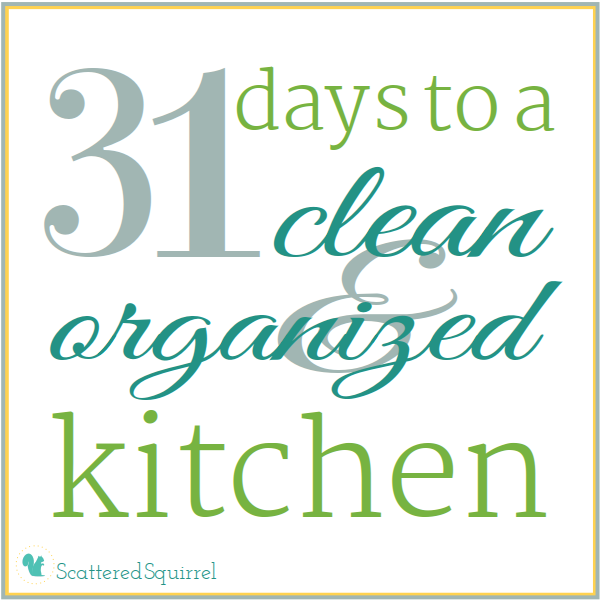 Welcome to Day 25 of the 31 Days to a Clean and Organized Kitchen series.  If you are just joining us, you can find all the previous posts up on the 31 Days tab.  So, I thought I was over the worst of that cold, but it either came back worse than before or I caught something new.  At least the boys are not sick, I'd much rather I be the one with the colds than them.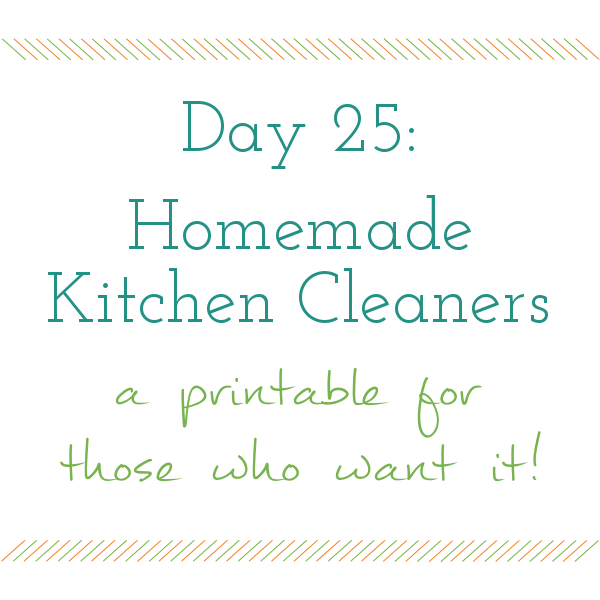 Today is just a quick and easy post.  I whipped up a printable to put in the cleaning section of my Kitchen Binder.  It's just a list of the homemade kitchen cleaners that I use, what is in them, how to make them, and how I use them.  I had most of these just written on a piece of lined paper, but I thought I would put them all into a printable and share them with anyone who would like them.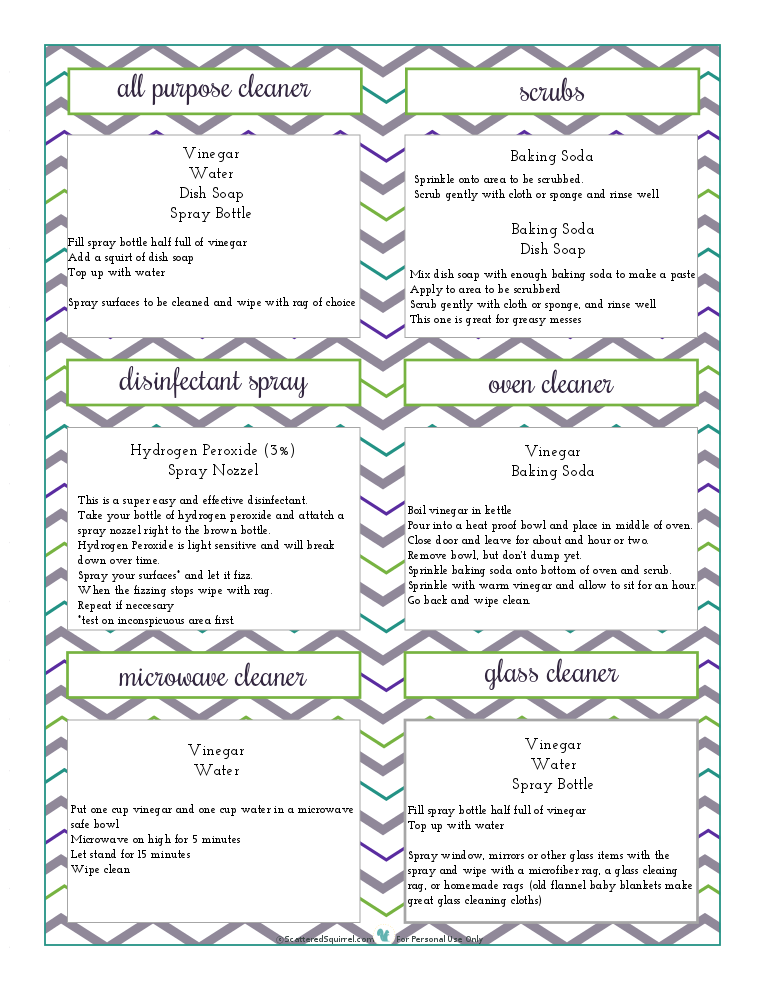 As with all the printables, simply click on the picture to snag a copy for yourself.  This post is the last of the cleaning section stuff. I'm hoping to get a few more posts finished up today so that I can get back on track.  They might end up being two posts in one, I don't know.  I don't want to flood your readers or in-boxes with a ton of posts.   Later on today I'll be sharing my meal planning section and another printable, I do hope you'll come on back. For now though, I'm going to go grab a glass of water and lay down for a little bit.
Do you use homemade kitchen cleaners?  If not, what cleaners do you use?