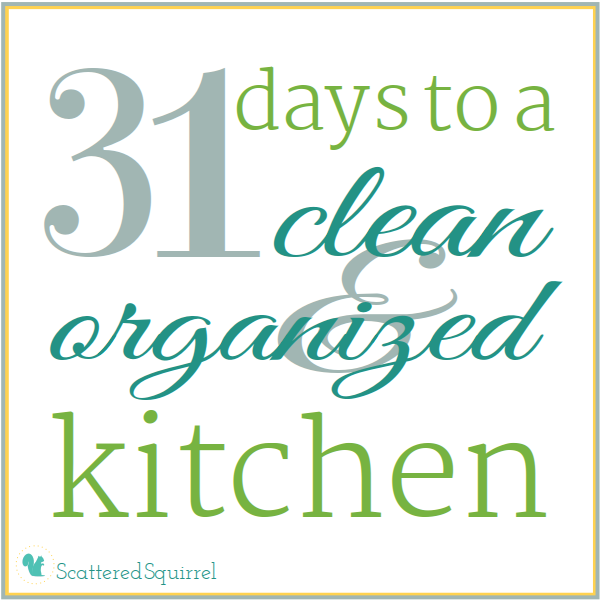 Welcome to Day 11, even though it's the 13th now.  As you can see I'm still running a little bit behind, but I'm hoping that by the end of the day tomorrow I will be all caught up.  If you are just joining us, you can get all caught up over on the 31 Days tab!  Today, I'm continuing on with our zones.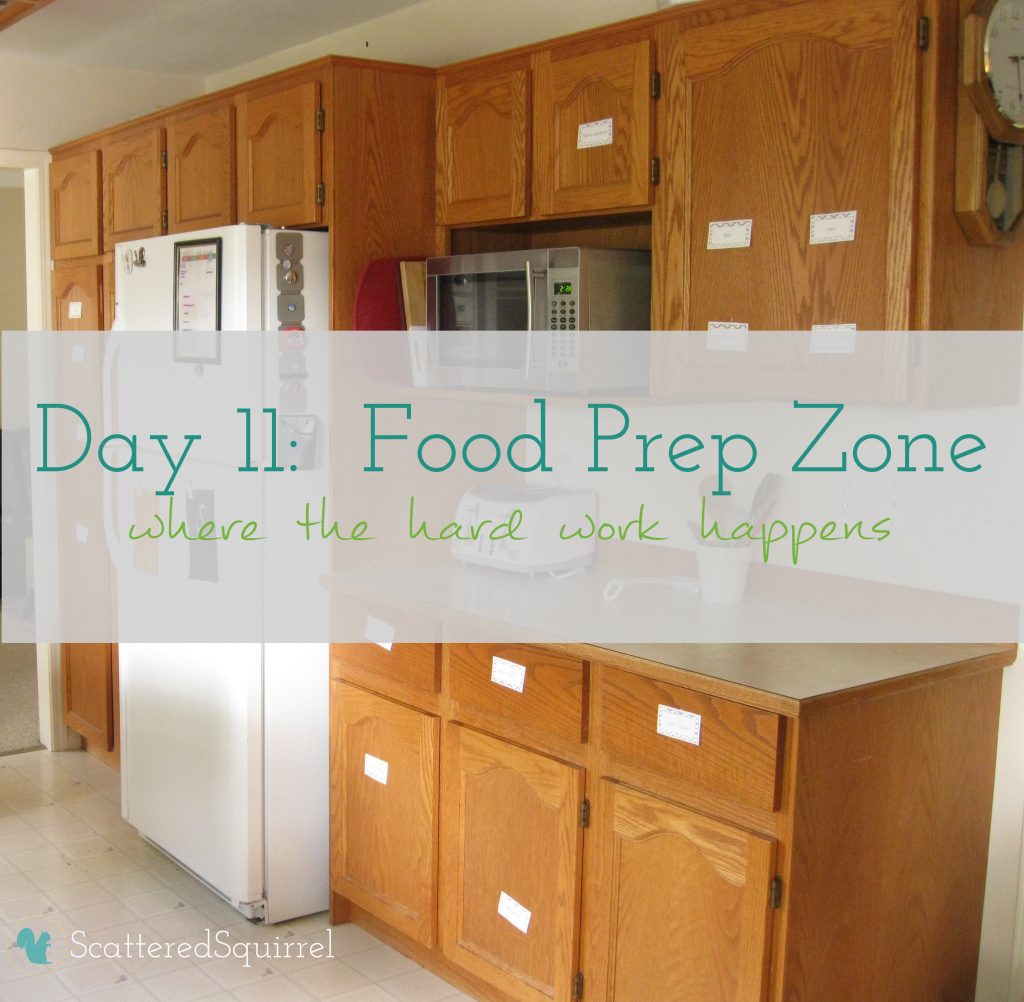 So far I've covered our Baking Zone and our Coffee and Tea Zone, and now I'm moving forward with the Food Prep Zone.  Just like our baking zone, this area gets a lot of use.  When we first moved into this house, I put things away where I thought they would work, and where they fit.  Coming from a tiny little kitchen to this one was like heaven, and I figured I had a little more freedom and didn't have to plan as carefully.  And here is where I would make the point that zone planning doesn't always work.  Sometimes things just don't fit where you need them too within the zone.  I thought that was the case here.  This is how I had our prep zone set up before.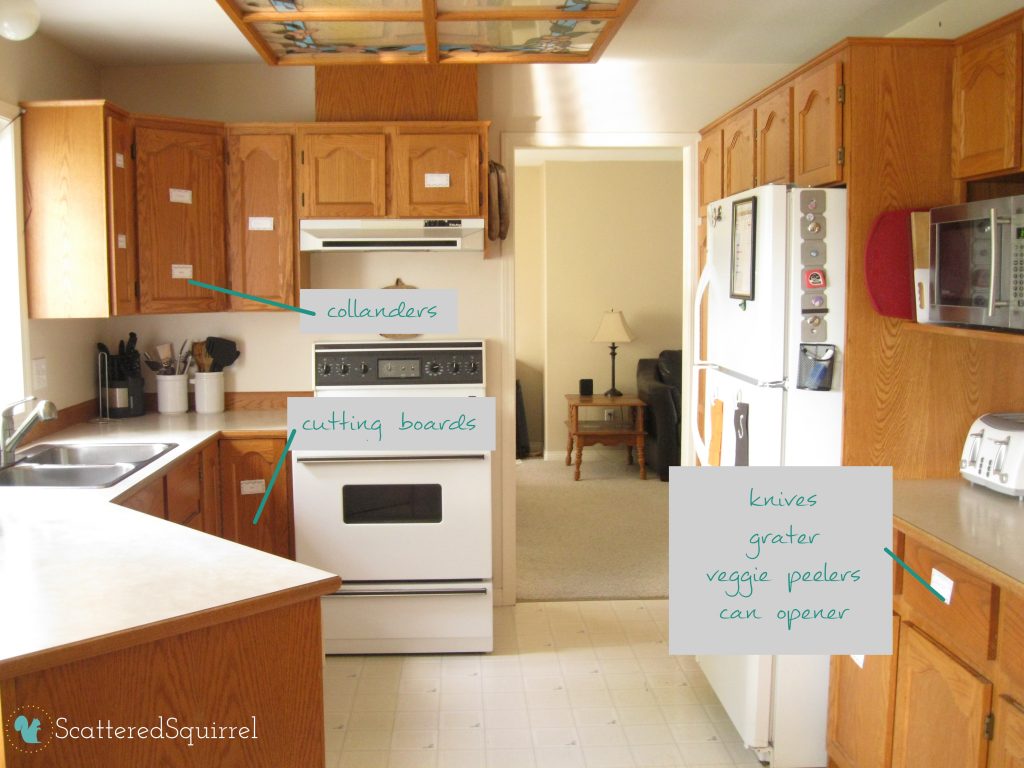 There really was no good place to store the knives near where I had the cutting boards and collanders stored.  (ignore that knife block on the counter there, it SUCKS!)  In this case, stressing about keeping the knives in the zone just wasn't worth it.  Especially since I couldn't find a better spot for the cutting boards.   Then Travis did his kitchen reorganization and moved the collanders into the lower cabinets in (what is now) our baking zone.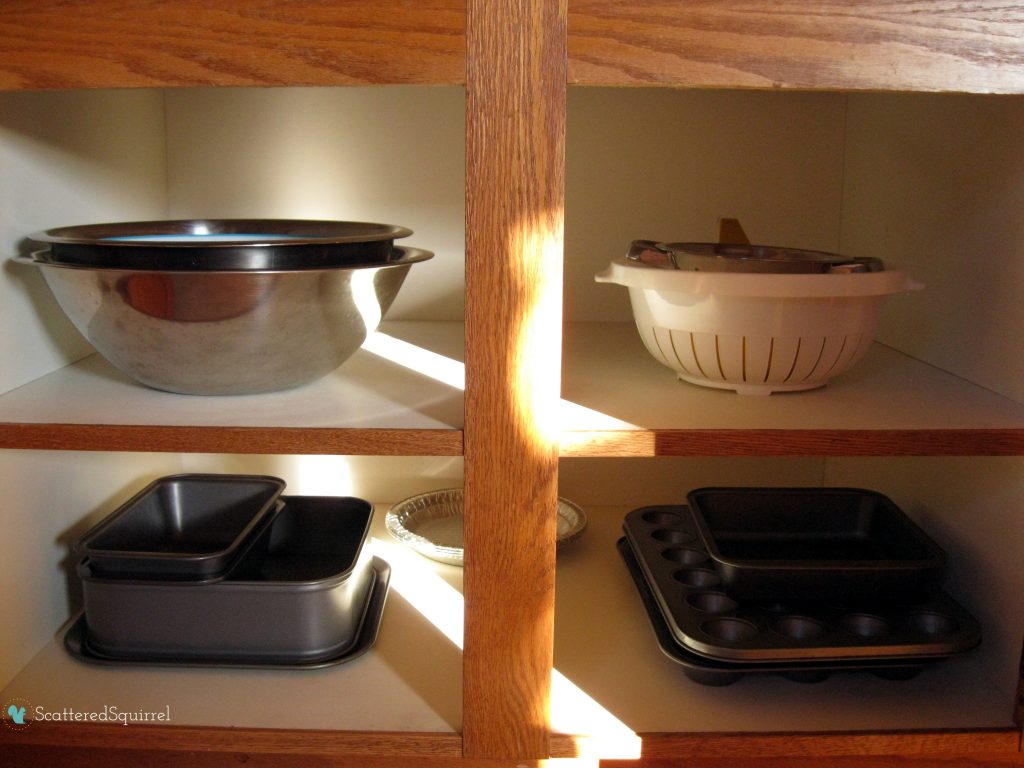 This got me to thinking about new places I could store our cutting boards.  They get used many times through out the day, and honestly, getting them in and out of that lower corner cabinet was a bit of a pain.  Finally, I decided that since they were getting regular use and weren't likely to be collecting dust, I'd store them out in plain sight.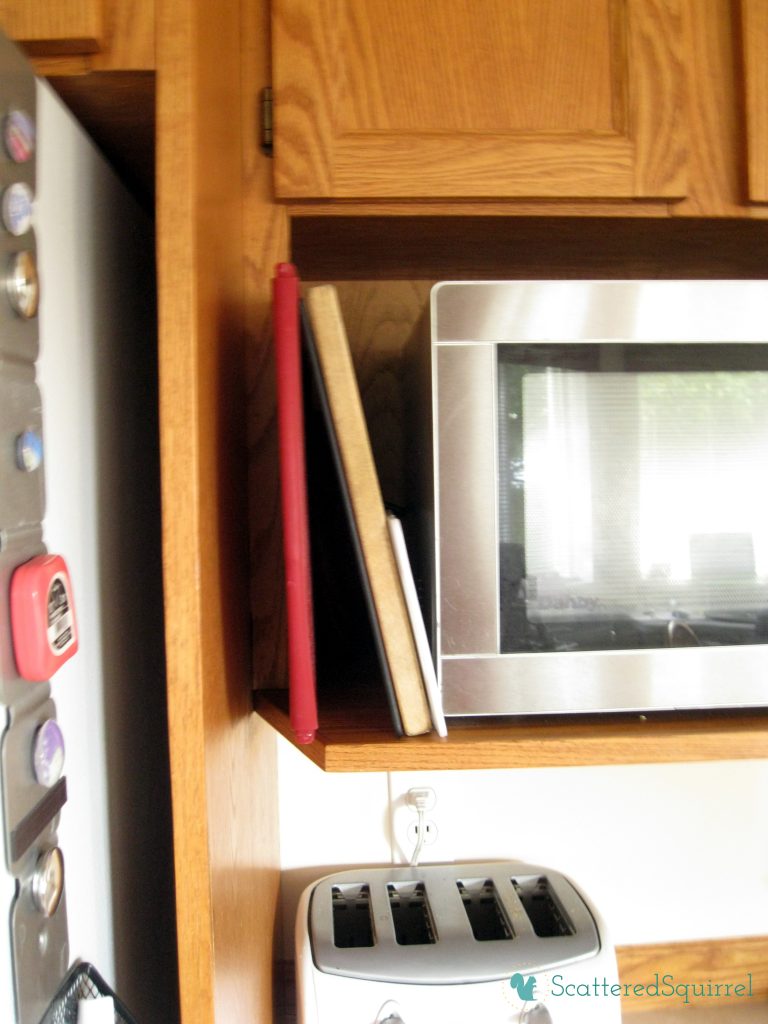 Not the prettiest solution by far, but oh so functional.  They are easy to grab when we need them, easy to put away, and best of all our food prep items are now all in one spot.  It seems like such a simple thing, doesn't it?  It did to me, but the change I've noticed in the work flow in the kitchen is huge.  It really is the simple things that make all the difference.  And on a totally different note, I now have an incentive to start thinking about replacing our older cutting boards.  With them being on display like they are I might just bite the bullet next time Travis points out a wooden cutting board on sale.  (he truly is a man after my own frugal heart!)
Here's a quick peak inside our knife drawer.  It figures that the one picture of the drawer that turned out ok was the first one I took when things on the right were a little messy.  I have plans for this drawer.  I'm currently keeping my eyes our for some acrylic or plastic drawer organizers or baskets that will fill the space around the knife block.  For now though I'm just using what I have, and for the most part it is working.
There you have it, our Food Prep Zone.  It's nice to have everything all in one place, and it's even nicer now that we can get more of us in the kitchen.  Liam can wash the veggies and hand them off to our teen for chopping and neither if crowded while doing it.  And either Travis or myself can be cooking at the stove.  Of course, the trick now is to get the kids more involved with preparing dinner.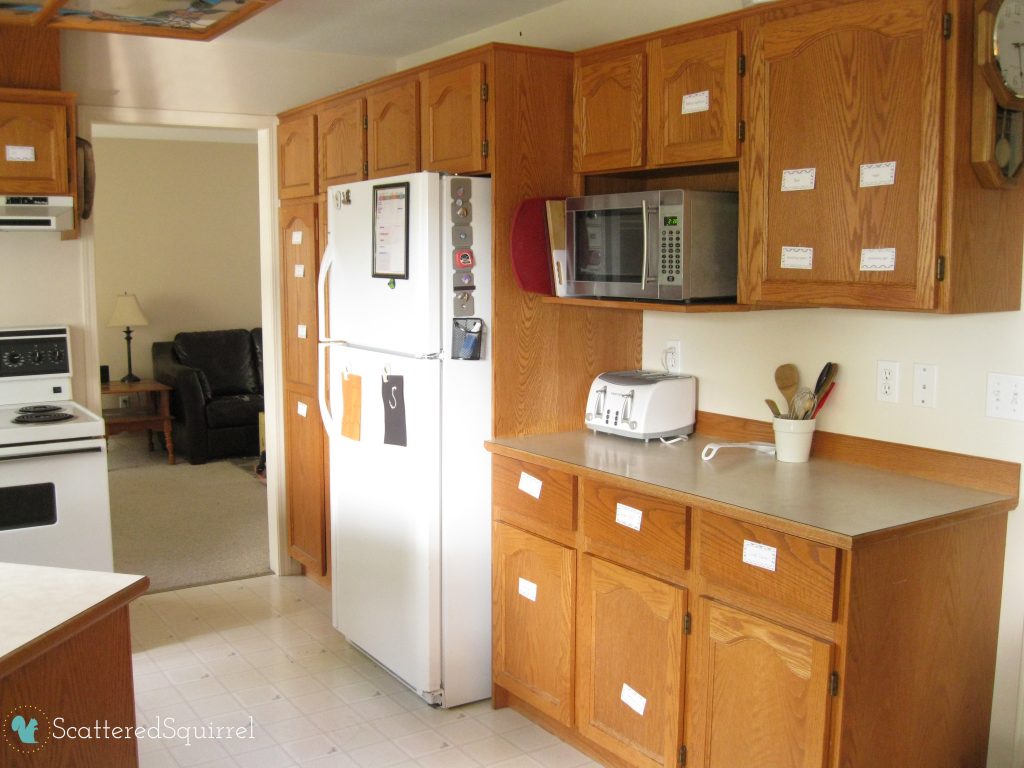 And now my friends, I'm off and running to give this zone a really good workout, because today is Thanksgiving here in Canada, and I'm cooking the bird this year.
So, Happy Thanksgiving to all my fellow Canadians!  And Happy Columbus Day to my American friends!  And if I missed a holiday somewhere in the world, to any friends there I wish you a happy holiday, and if there is no holiday where you are, I wish you a very happy day!
Thank you all for being here, for taking the time to read my posts, to down load the printables.  Thank you for leaving comments and sending emails.  Thank you for following along, and thank you for just being you!  You make each and every day a great day here on this little blog, and I am so grateful for each and every one of you.
What are you most thankful for?  Are there any holidays happening in your corner of the globe this month?  If so, which ones?