Welcome Target! I'm So Happy You're Open!
Today's post got postponed.  Due to a highway closure Travis was home from work early today and he decided that since the boys were at school, it was the PERFECT time to go checkout ….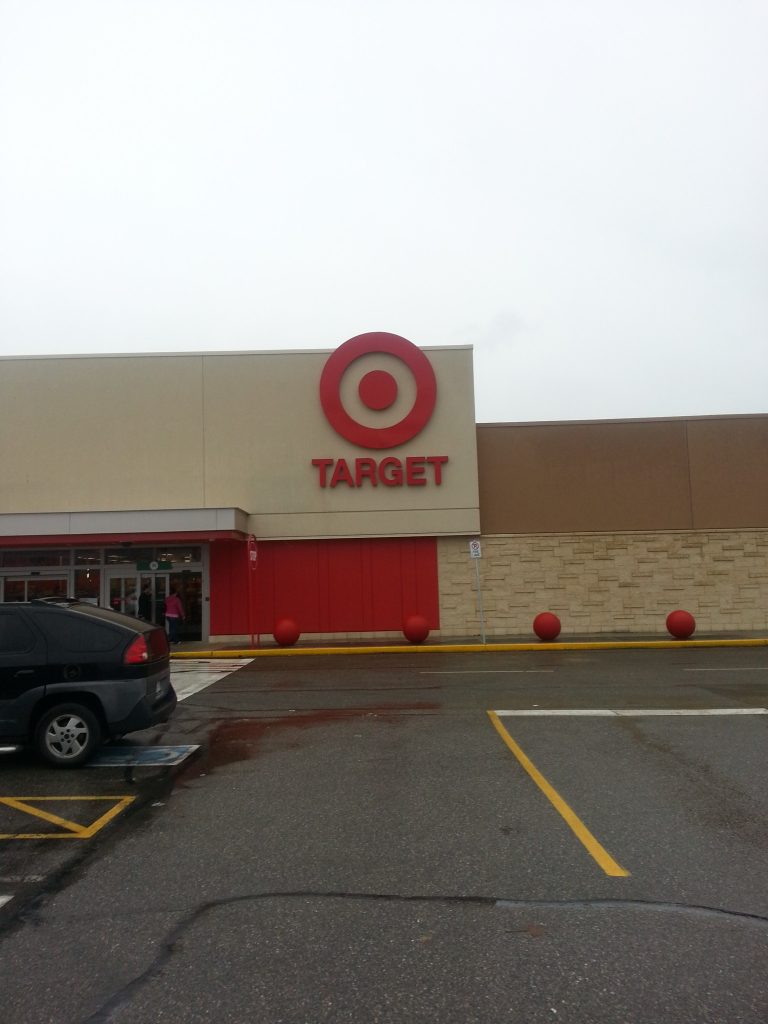 Our store just opened last week.  I've been patiently waiting for the crowds to thin a bit before venturing forth.  One word sums it all up:  HEAVEN!!!  It was a feast for the eyes, and before I get too far into my oooohing and aaaahhhing, I just wanted to mention one thing that struck me as amazing thoughtfulness on Target's part.  When we first walked in, there was a huge line for the tills.  Instead of choosing a random till and having line ups all over the place, there is one line and an employee I'm calling the ushser.  As the tellers finished with a customer, the usher would let the next person in line know which one to go to.  I couldn't get over it!  It kept the line moving nicely and best of all, there were a billion line ups crowding the main aisle like we always get in Wal-Mart.
Now for the goodies.  I apologize now for the crappy phone pictures, but I just had to snap a few of items that caught my eye.  Like these lego storage containers.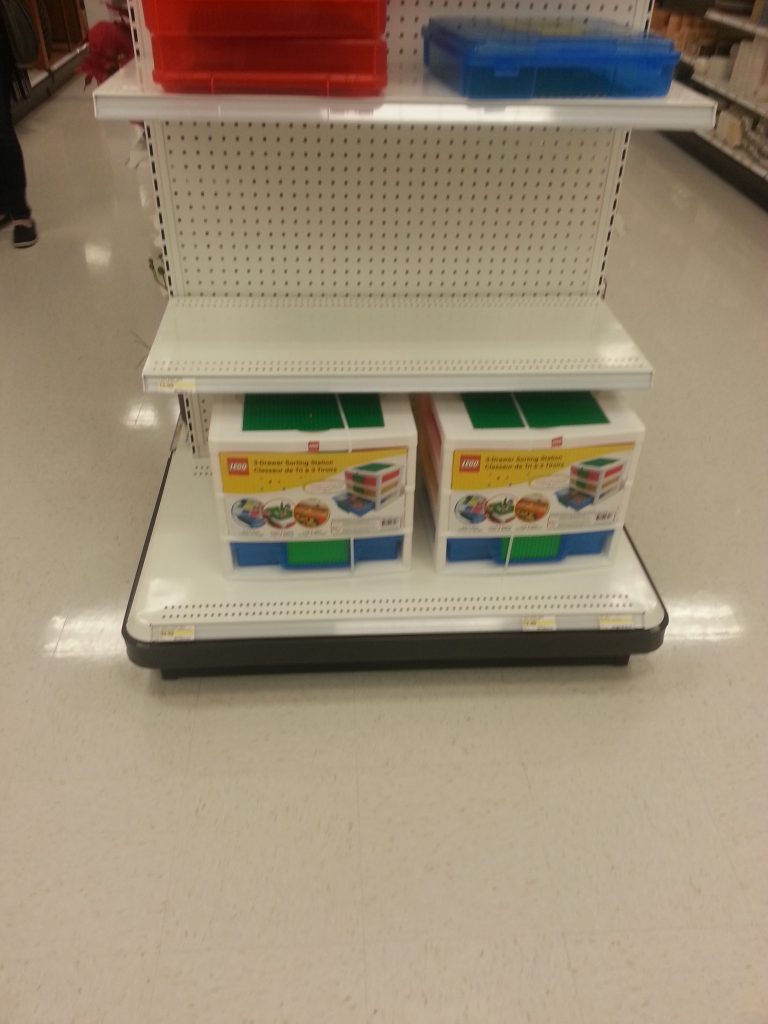 Absolutely love that kids can build on them, as well as store their lego inside them.  And speaking of storage containers, check these ones out.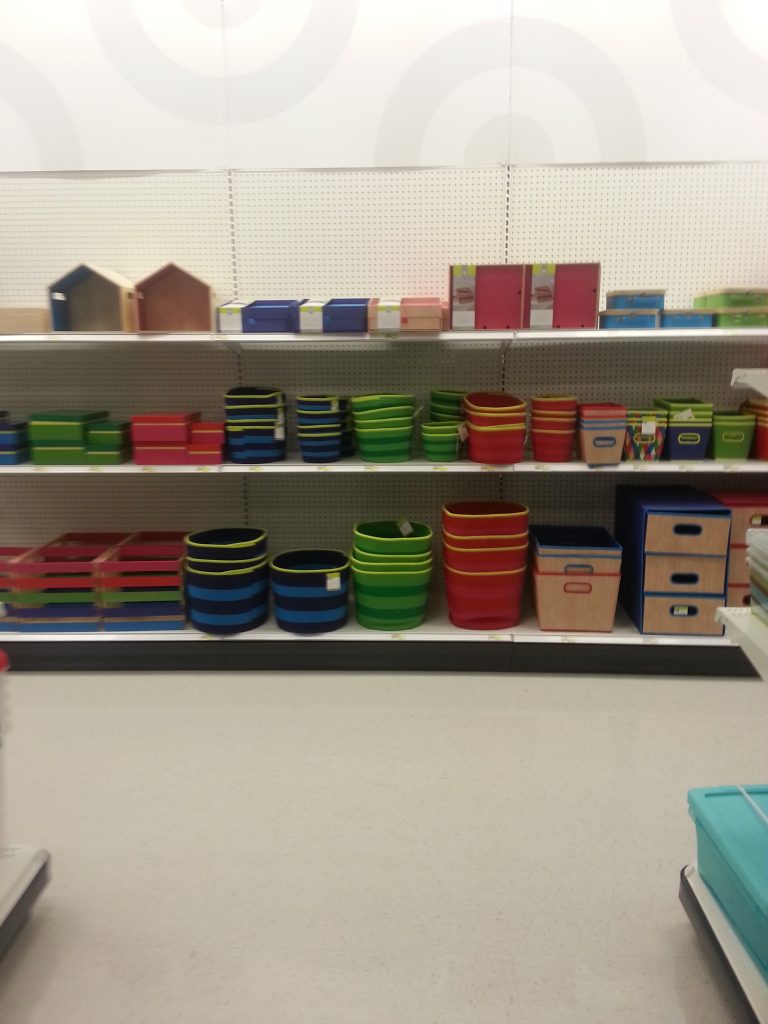 I am in LOOOOOVE!  So many pretty colors, so many amazing patterns, and the prices are incredibly reasonable.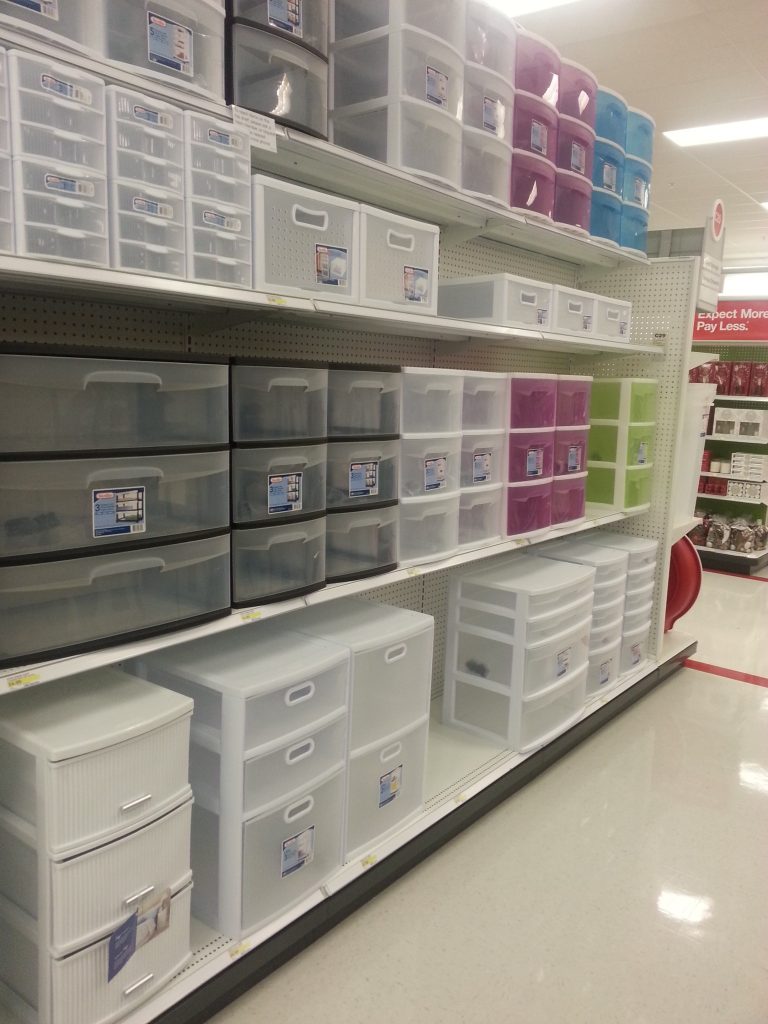 How about theses?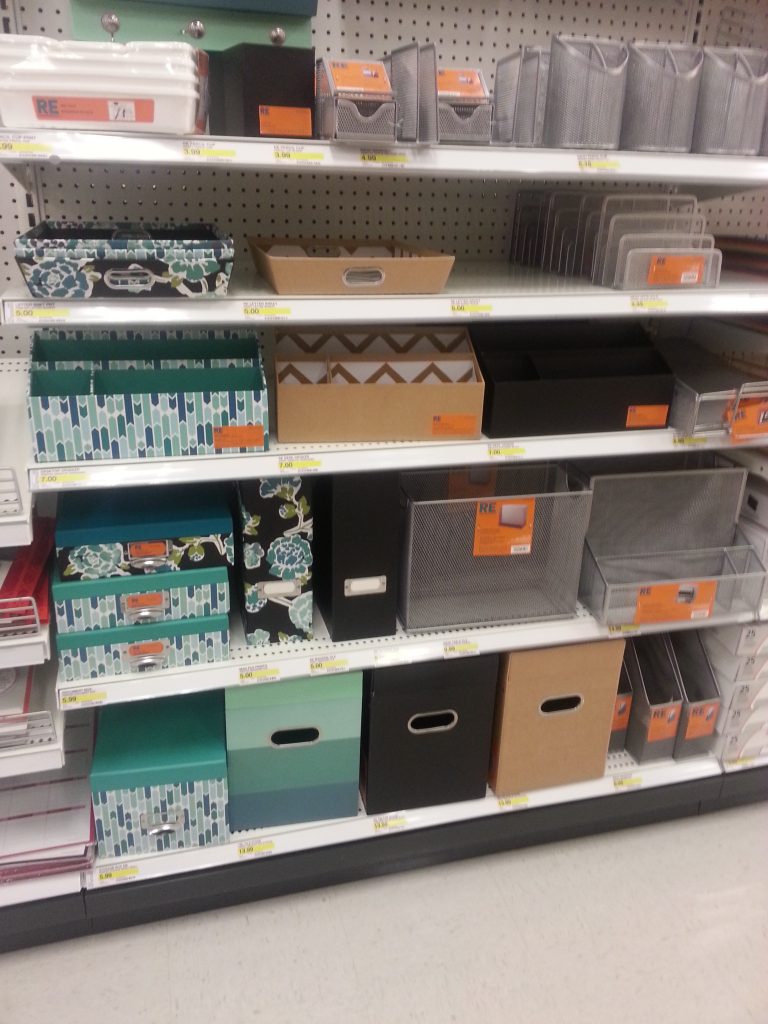 Looking for office organizers, they have them too, in such pretty colors.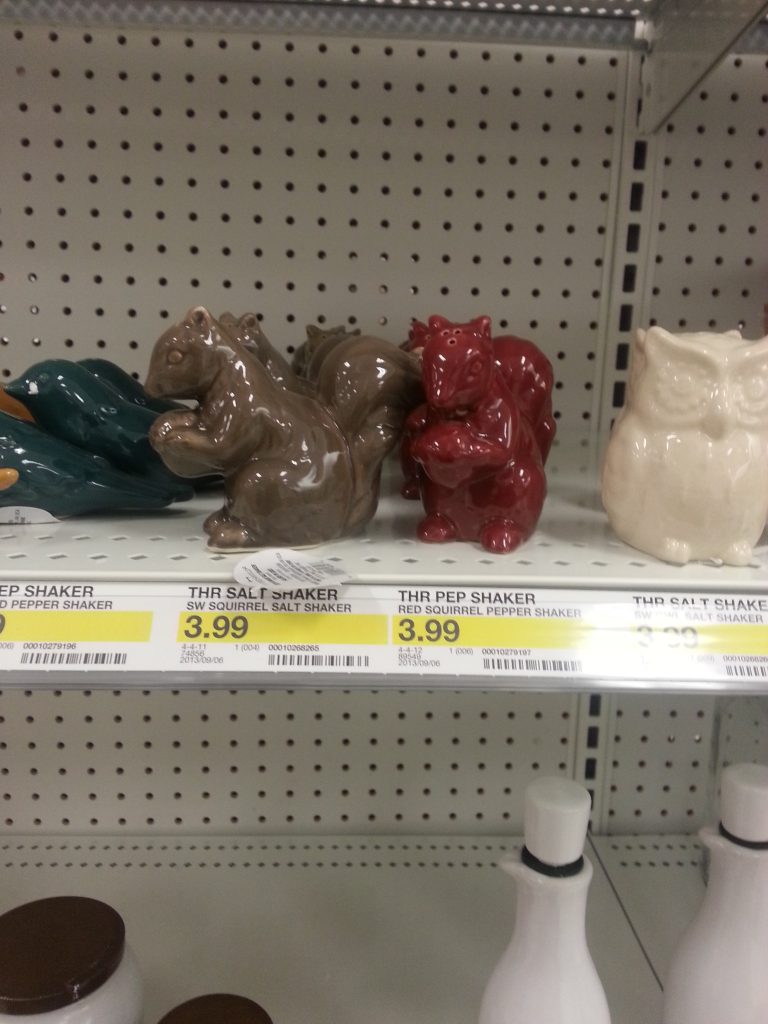 I nearly died when I saw these cuties.  I'm not big on decorative salt and pepper shakers, but those made me smile.  Then I looked up and laughed.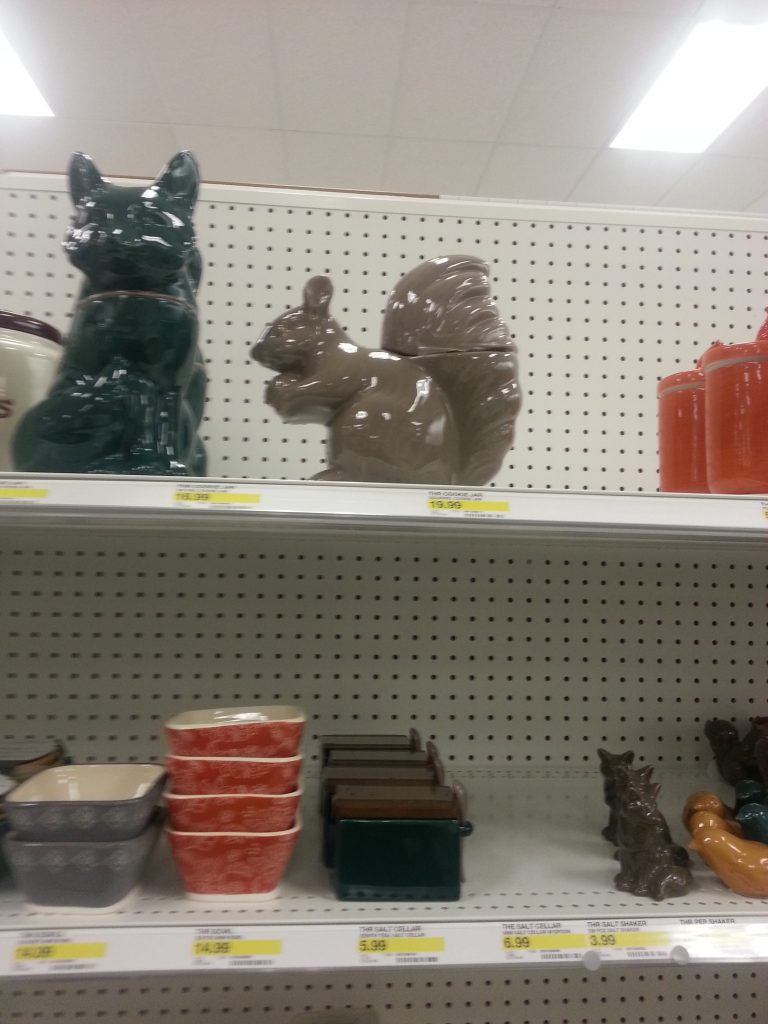 Too cute!
Travis had fun checking out the electronics section and we perused the furniture section and some of the seasonal stuff.  A quick walk through the clothing sections and we called it good. Target Canada get huge kudos from me for their selection of boy clothes.   Thank you for realizing that boys need a selection too.  The only thing I found weird was that there was no shoe section, I'm not sure why there was no shoe section, but all in all I'm happy that I have some where else to shop other than Wal-Mart.  Infact I'm seeing trips to Wal-Mart being fewer and further between now that there's a Target in town.
I was really good, we only left with what we needed, gloves for Liam and more Advil.  I did pick up a dish cover for the microwave to help prevent splatters, but I deem that a needed item.  I did take a billion other pictures, but they kind of turned out fuzzy and weren't really meant to share, but I can honestly say that when it comes to organizing projects around here, Target is going to be a great place to get some inspiration.
What's your favorite part about Target?  Not a fan?  Why not?