Friday evening, at 5:30 pm we welcomed a new member to our family, and I'm happy to say ….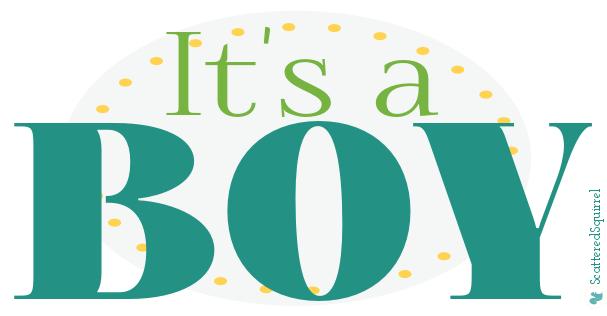 He's the cutest little guy I've ever seen. I'm over the moon in love with him, and have been spending the past few days getting better acquainted with him.  He seems to have such a sweet little personality, though he can be a little prickly.  I think the latter is to be expected though …..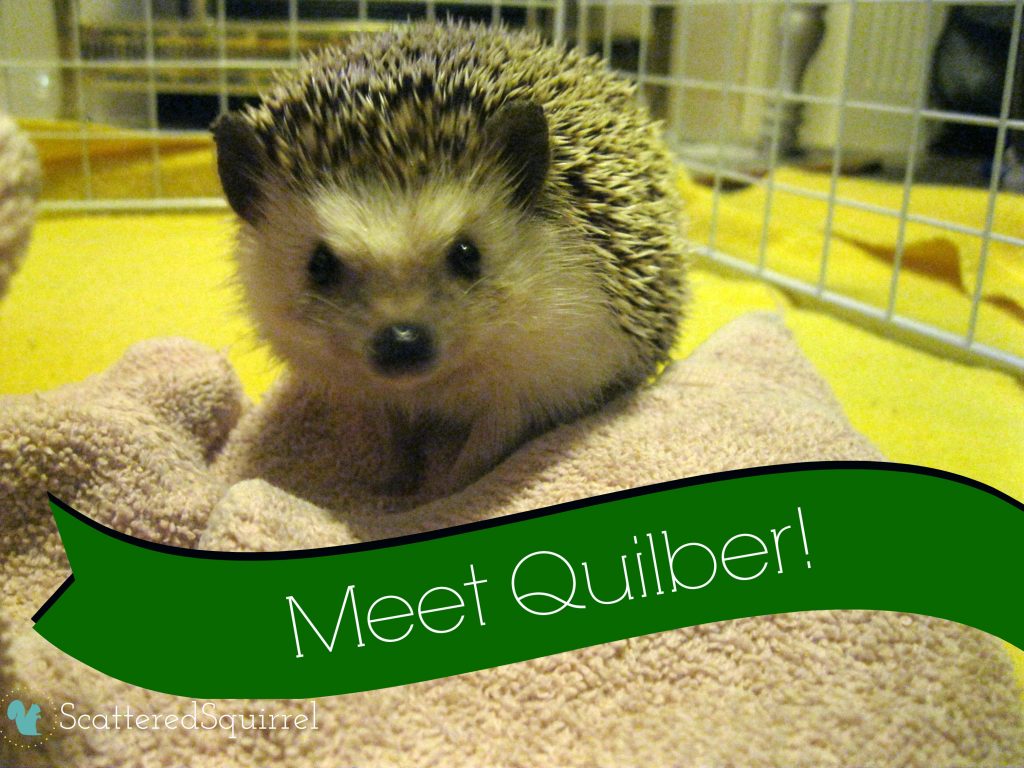 Isn't he the sweetest little guy you ever did see?  He's 2 years old, so he's no longer a baby.  He came from a very loving home, it was just no longer a good fit for him or for them.  Surprisingly, he's opening up pretty quickly to us, and I mean that literally, he's unrolling quite quickly now when I pick him up.  Though he takes a little bit to wake up.
I'm not sure what the coffee equivalent is to a hedge hog, but I'm pretty sure that face is saying not to bother him until he's had some.  ha ha ha   He's our first not-so-furry furbaby, and everyone seems to be adjusting well.
Here is checking out the gloves we're using to take him from cage to play pen.  I have picked him up without the gloves.  My hand were a little sore after, as he's still skittish and still getting to know us, but he did unroll for me and spent some time wandering around on me.  He truly is a cutie.  I was a little concerned about him biting at first.  When we have the gloves on he likes to chew them.  Turns out, hedgies really like the smell and taste of leather.  My gloveless fingers got a sniff and a lick and that was it.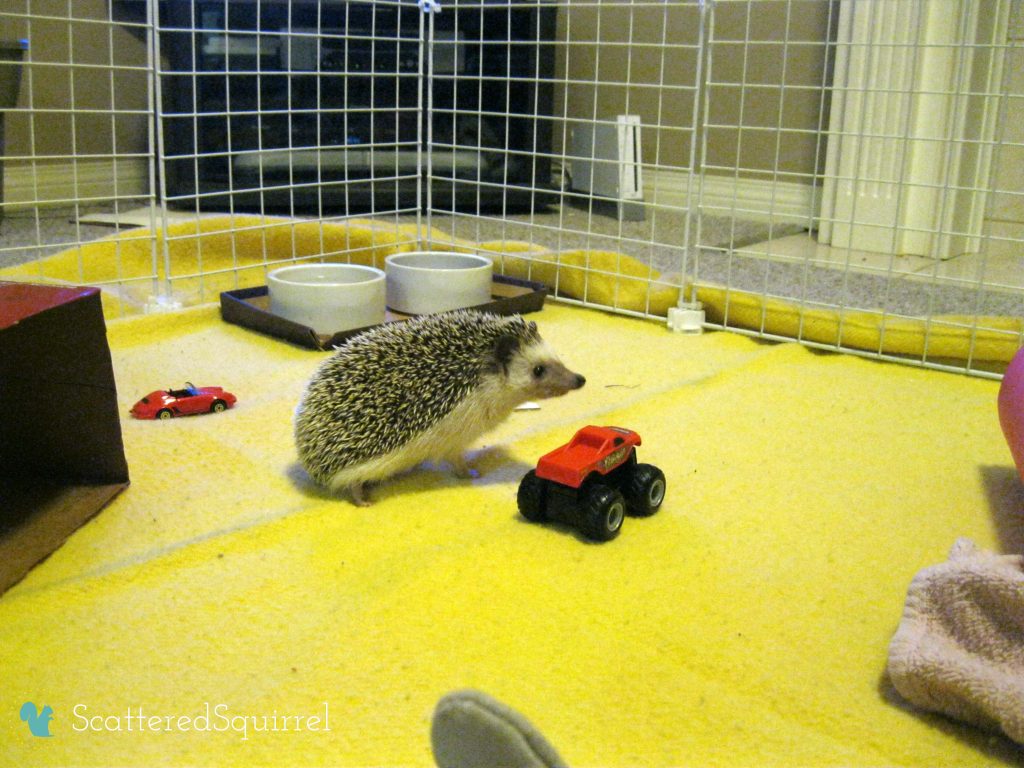 Here's another shot of him checking out the play pen we built for him.  It's hard to see his coloring in the pictures, but he's a cinnamon snowflake (I think), which means he has these beautiful brown quills with white tips.  I have tried not to use the flash too much as I don't want to startle him while he's still settling in.  And hedgehogs are nocturnal so, there really isn't any natural light to use when he's up playing.  Eventually I'm hoping to get him onto more of a day time schedule, but for now we're letting him stick to what's most comfy for him.
I have a whole host of posts in the works on what we've done to get ready for him, and all that wonderful stuff, but for now, I'm going to go see if someone wants to wake up and eat a little bit.
Do you have any pets?  Anyone ever owned a hedgehog?  If so any tips you would care to pass on, I could really use some!