Full and Half-Size Daily Planner Printables as Requested
I truly believe that daily planners are a great addition for any planner.  Though I prefer a weekly planner, I always have a few daily pages tucked in as well for those extra busy days that need some more planning room.   Last week I shared my new personal size daily planners and so many of you asked if I was planning to make them in other sizes that I just couldn't say no.  So today I'm happy to be hopping on real quick to share the matching full and half-size daily planner printables.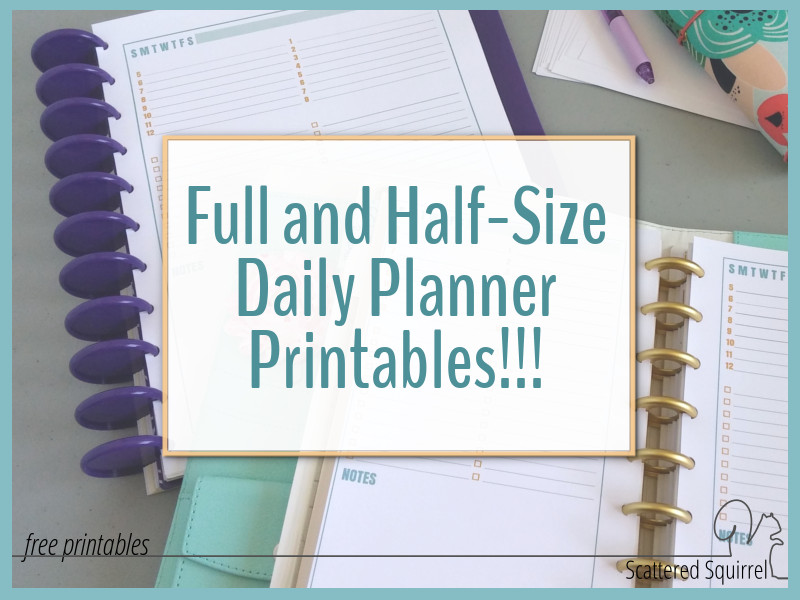 Full and Half-Size Daily Planner Printables
I changed nothing about these planner pages.  The layout stayed the same.  I made the font sizes a little large, but everything else is exactly the same as the personal size ones.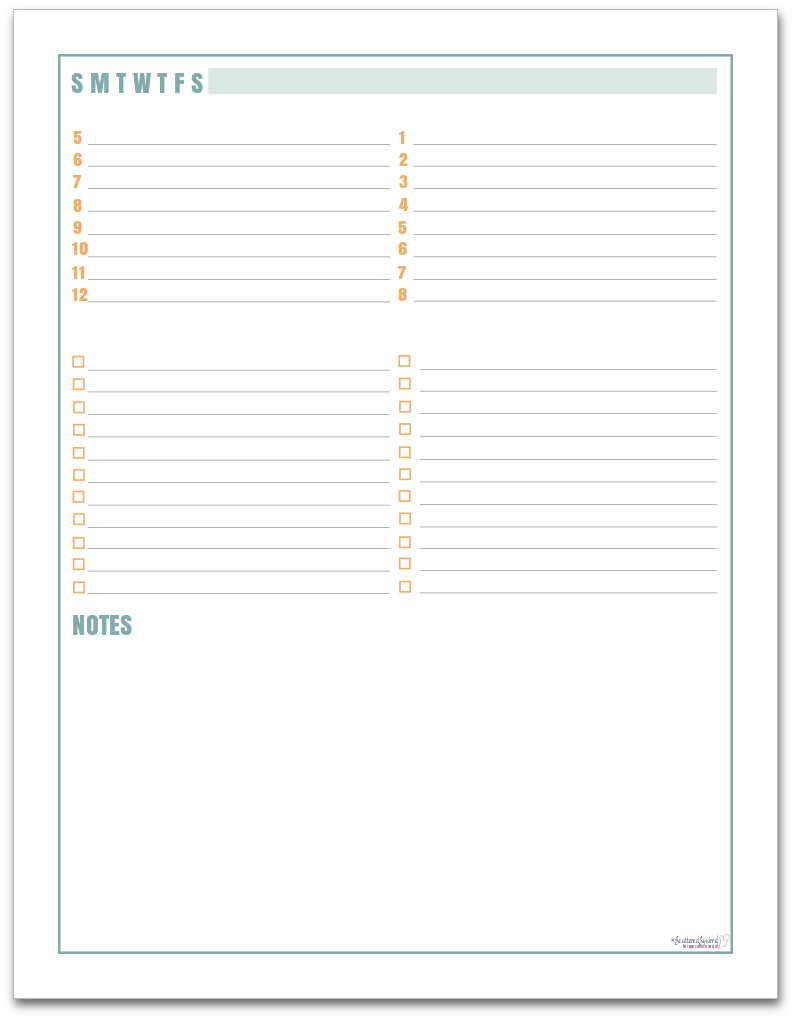 Obviously, there is a little more room to jot things down, especially on the full size one, but as you can see nothing else changed.  Sometimes it's nice to just have something simple to work with.  You could easily add some washi tape and planner stickers to make it more your own or dress it up if you would like.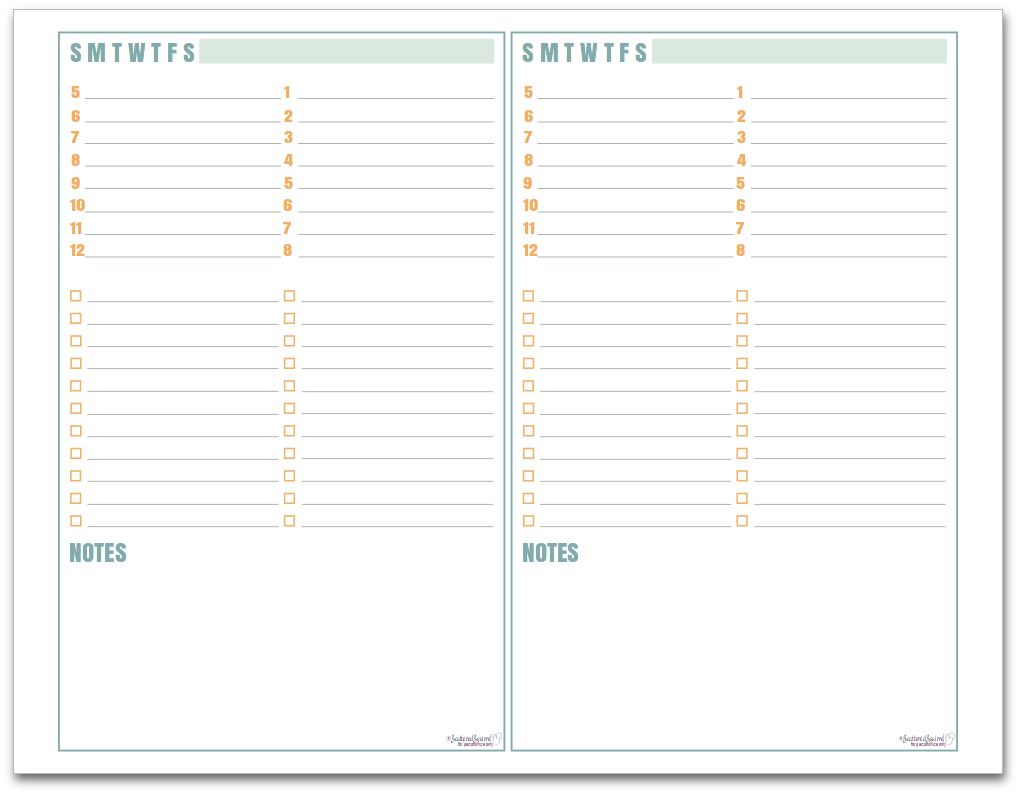 The half-size daily planner printables are a little different from some of my other half-size ones.  One of the things that have always bothered me is the lost space around the borders of these pages.  In an effort to maximize the writing space I decided to design them like I did for the weekly ones I shared earlier this year.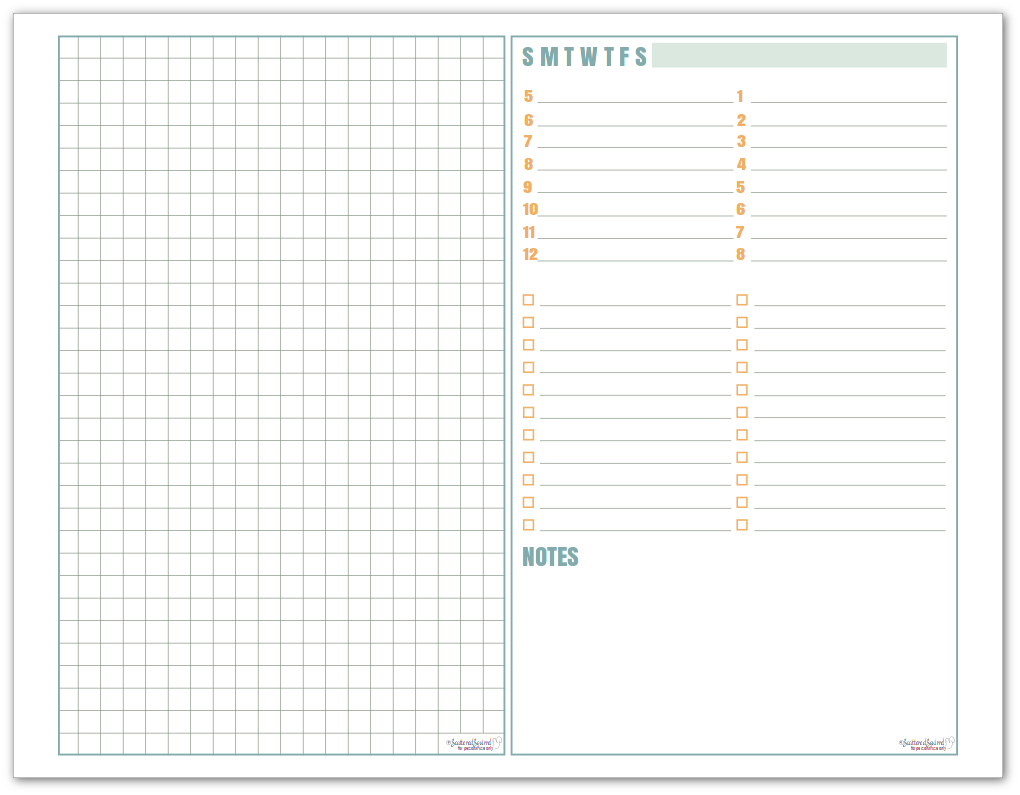 Because most printers automatically put a margin or border around the page, I needed to come up with a way to make the pages read to the edge of the paper while working with those margins.  So I flipped them around.  You still cut them in half down the center, but you punch them on the outside edges.  Like you see below.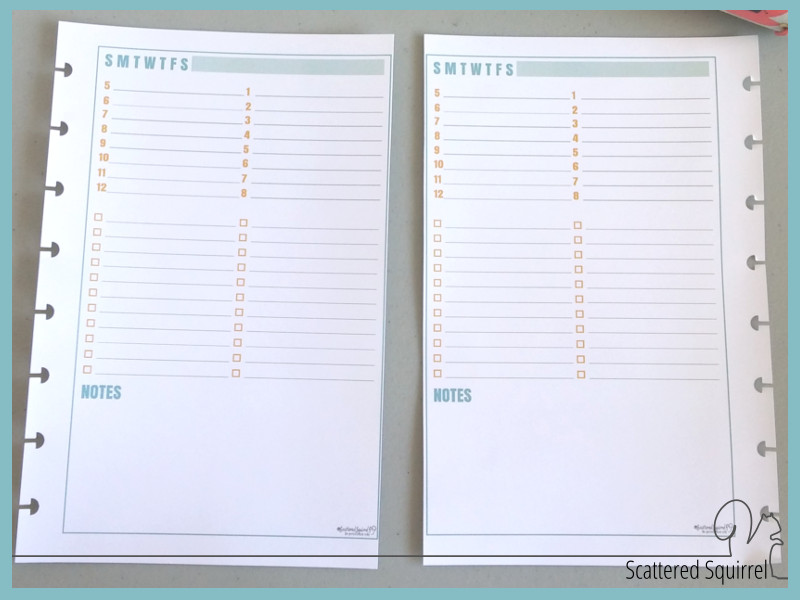 As always, to grab a copy of any of the printables that you'd like, simply click the picture and you'll be taken to the PDF.
Full and Half-Size Graph Paper Printables
I didn't forget about the graph or grid paper counterparts.  I love having some graph paper in my planners for sketching out ideas, room plans, organization plans, or just general note taking.  It also comes in handy if we're out to eat and have to wait for our food, we can start a game of SOS or tic-tac-toe to pass the time.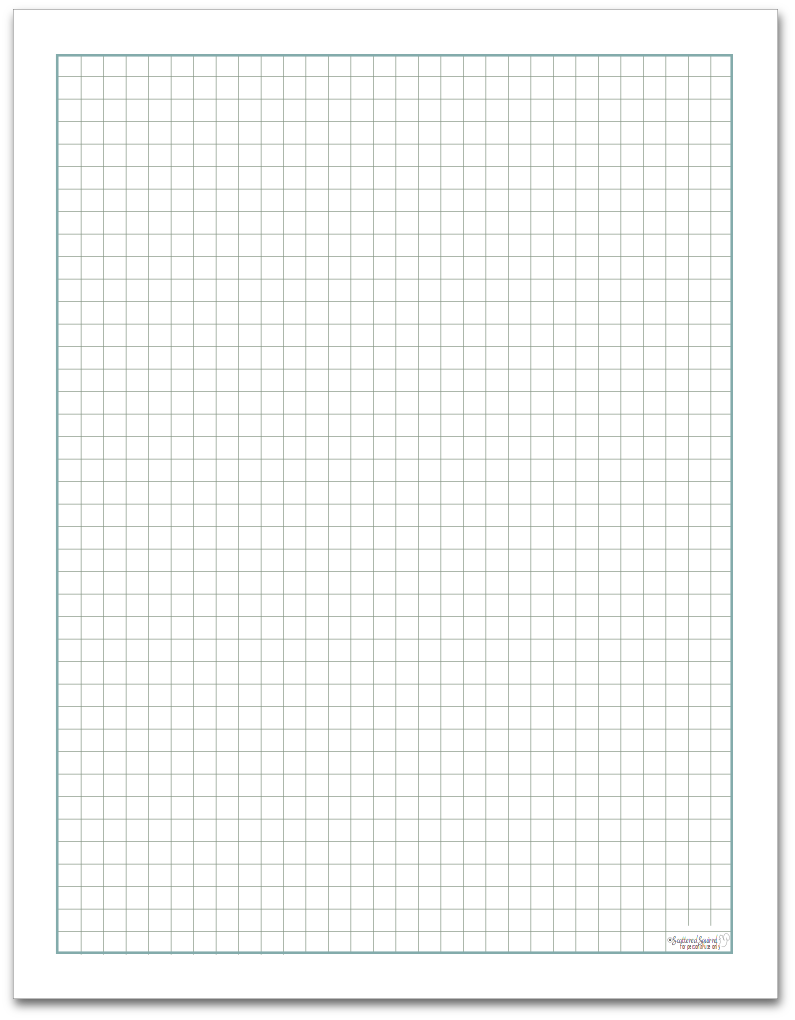 I made one in each size so that those who don't need the daily pages can have just the graph paper if you choose.
The grids were designed to be 1/4 inch (6mm) squares.  Depending on your printer's margins they may or may not be exactly that when they print.
Tips for How to Make Use of These Printables in Your Planners
There are many ways you can use these printables in your planners.  Some of my favourite ways to use them are:
print the out in a size smaller than your planner so that you can use paper clips to add them to your week.  I especially find this helpful for the graph paper.
keep a few of the daily planners on hand for really busy days, or for those days when you're feeling scattered.  Being able to just plan out your day and not worry about the rest of the week can sometimes help us focus better.
use the lists and notes sections for different things – journals, gratitude lists, mini bucket lists for the week, ideas or just your general thoughts on the day.
print out the half-size graph paper and trim around the borders, stack them clip them to a small clipboard, or use a binder clip to hold them together and use as a notepad on your desk.
Those are just a few of the ways I like to use printables like these.  That's the nice thing about printing them ourselves, we can play around with how we use them.
So there you have them!  The full, and half-size daily planner printables to round out the collection.  What do you think of them?  Are you a daily planner person or do you prefer weekly layouts?