Want to Learn How to Take Better Photos? Me too!
Hi Everyone!  I know I don't normally pop in on a Tuesday, but with all the excitement of launching the Customized and Custom Printable Design Pages, I totally forgot that there was something I wanted to tell you about.  As most of you know, I'm not planning our summer this year, but that doesn't mean I don't have plans for summer.  There are things I really want do, and topping my list is learning how to take better photographs.  I love taking photos, but if I'm really honest, I kind of suck at it.  I never know how to get the lighting right, and when people start making suggestions like changing my angle or adjusting my ISO I feel like I'm Charlie Brown listening to the teacher.  I don't understand a word they are saying.  With summer almost here (2 1/2 school days away) I thought it would be a great time to focus on learning how to take better photos.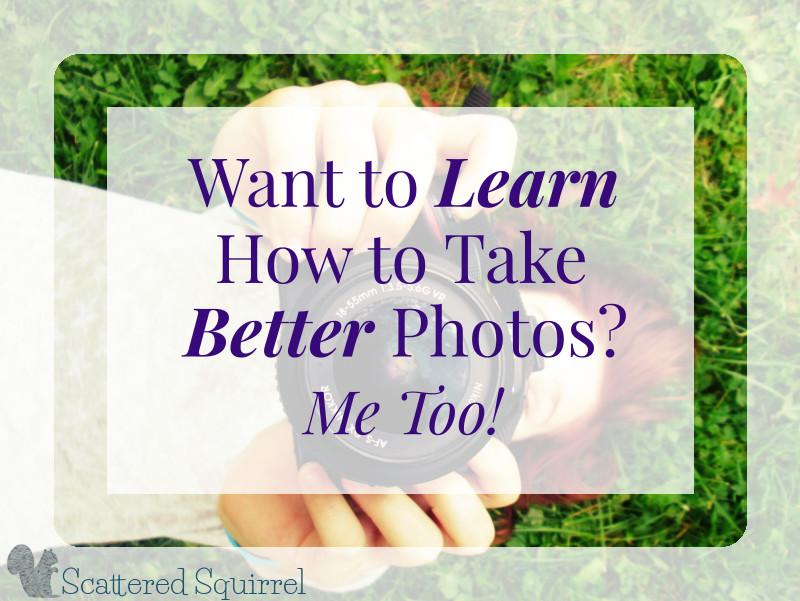 Now, I'm not talking about taking better photos because I'm a blogger.  I really want to be able to take fantastic photos of our family.  It's so easy in this digital age to take a billion photos, but that doesn't necessarily mean they're good photos.   When I look through my photos I feel kind ofbad that I don't take better ones.  Aside from blurry and out of focus photos, I have a ton that are over exposed (is that the right term when they're all bright and glaring) some are under exposed and really dark, and others are just sort of … flat.  I don't know how to describe it better than that.  It would be nice to be able to take more photos that turn out nice, and less that turn out – well – crappy.
I truly believe that photography is an art form and that some have more talent for it than others, but I do believe it is something we can learn how to do better.  My goal is to learn how to take photos that look a little more intentional and less like I just pointed the camera randomly and clicked the button.  Thankfully, the wonderful folks from the Ultimate Bundles feel summer is a great time to learn photography too, because their latest bundle (or should I say bundles) are all about improving your photography skills.  I thought if any of you were thinking of taking up a new hobby, or like me, wanting to improve your skills in this area this would be a good one to share with you.
I won't bore you with too many details, I'm sure you're just as busy as I am, but I'll give you a very brief overview of each of the bundles, and you can hop on over to their page to check out more.
I am an affiliate with Ultimate Bundles, which means if you do choose to make a purchase, I earn a small commission.  This is at no extra cost to you, and if you would like to know more, please check out my
disclosure policy
.  If I don't use it, love it, or plan to purchase it, I won't share it!  It's that simple.
Learn How to Take Better Photos
When it comes to a skill or art form like photography, there are many levels of experience to take into consideration.  We're not all starting from the same place.   That's the biggest reason why I'm sharing this bundle sale with you.  Unlike other bundle sales, where there is just one – this one has THREE bundles to choose from, so you can get the resources that fit your level of skill.
Beginner
For myself, I'm a newbie – a total beginner.  I need to build a foundation for my photography skills to grow from.  And oh how I want to grow those skills, if for nothing more than to take better candid shots of our family adventures.  I have dreams of a family gallery wall, and to make that happen, I kind of need to be able to grab better photos.  So the beginner level bundle is the one I'm getting, because I need to learn everything from the ground up.

Intermediate
If you've moved passed the beginner stage and are thinking you might want to take your photography up a notch or two, then this bundle might be the right fit.  The e-books and other goodies in this bundle touch on more advanced techniques and also go into the editing process a little more.

Business
This bundle pretty much explains itself.  It's been curated for those who either already are professional photographers or are thinking about becoming professionals.


So like I said, I didn't want to ramble on and on about this, despite the fact that I'm super excited about these bundles.  If you're interested, by all means hop on over and check it out.  There's a button below that will take you to the sales pages.

The sale is happening until Midnight June 29th, so you have a few days let to mull it over and check it out.  The folks that curate these bundles put a lot of heart and thought into each one.  They're dedicating to finding the best resources they can for each and every bundle and it certainly shows. I'm still working my way through all the e-books from the last one, and eager to jump into this one.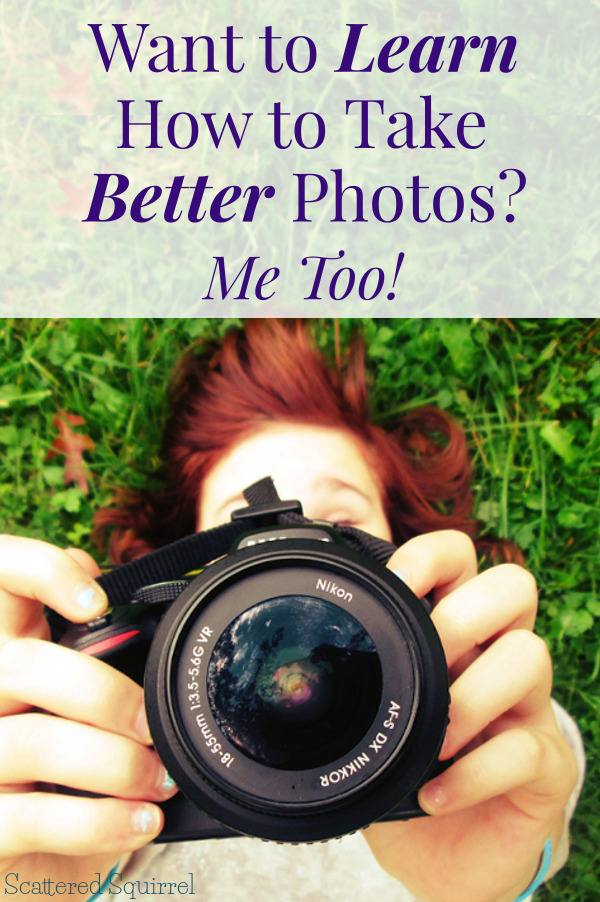 Inquiring minds want to know – is photography your thing?
~Say Cheese!~