Boy, What a Busy, Fun-Filled Day!
Good evening everyone!  How was your day?  I hope you had a wonderful one.  Things around here were pretty busy today, in the most fun-filled exciting ways possible.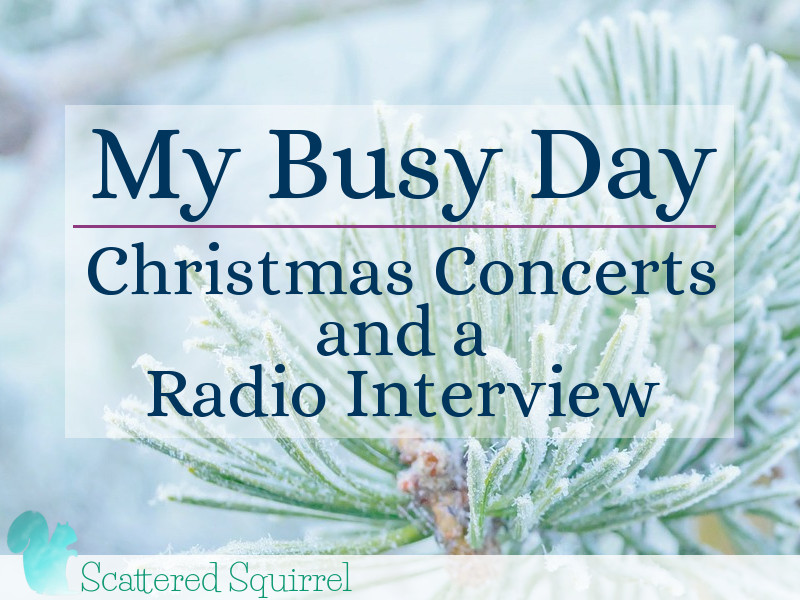 First and foremost, it was Christmas Concert day for Liam's class.  Every year their music teacher comes up with some fun new mini musical for them to perform, and it never fails to delight, bring laughs and a few tears.  I mean, c'mon is there anything more sweet and tear inducing than children singing about the spirit of the season and peace on Earth?  It was a wonderful show, the kids have been working so hard for the last couple months, learning not just the songs but the actions as well.  It really is a treat each year, and I always look forward to it.  Especially starting about 2 weeks out when Liam usually starts singing the songs as he's playing or drawing, 🙂  It's almost like my very own, personal teaser trailer.
My day started long before the concert though.  After a somewhat sleepless night (thank you nerves) I got up a little earlier than my normal time.  I've said it many times before, and it bares saying again, I'm not much of a morning person, and I need at least one cup of coffee in my system before I can even think clearly, let alone articulate my thoughts into a conversation.  But I had to be wide awake and alert for 7:30 am, because I had my very first, radio interview this morning,
The lovely Bekah Shaffer, one of the hosts of WCBL's Morning Show, invited me to be a guest on their show this morning!  I cannot explain how exciting this whole process was, especially since we were talking about of my absolute favourite things – Planners!  It was so much to chat with Bekah, and I learned two very important things:
I CAN be coherent at 7:30 in the morning and
Though I am much more comfortable sitting behind  a keyboard, there really wasn't much to be nervous about.  Most of the credit for that though goes to Bekah, she was so easy to talk with it was easy to forget that other people were listening.
If you would like to listen to the show, here's a link to the archive.  I'm on around the 30 minute mark, but the whole show was wonderful, seriously, Bekah and Lynne do such a great job.  I can't wait to listen to more of their shows!
Between the early morning wake up, the Christmas concert, an under the weather Christmas elf (Liam) and the sleepless night, I'm pooped.  So today's post has been postponed until tomorrow, I hope you don't mind.
Until then, please have a safe and wonderful evening!
What were you up to today?
~Happy Listening!~