Can you believe it is August first already?  Where does the time go?  A new month means it's time to take a little peek back at last month, and make plans for the new one.  July was a really weird month around here.  It felt more like August but I think that's because school let out earlier than planned.  And while I'm enjoying not having to rush anywhere in the morning, and I'm enjoying getting to spend more time with my boys, I am feeling a little lost with all the distractions around me.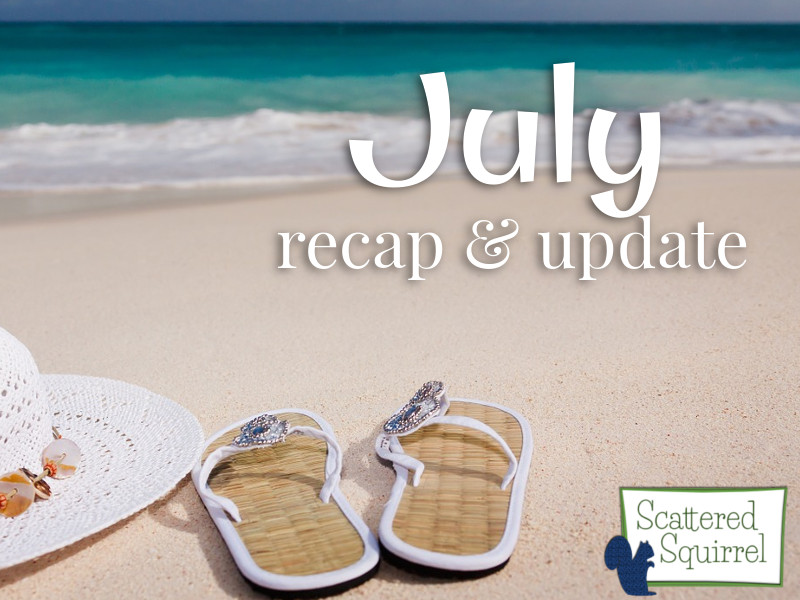 Despite an injury to the hand, a few weekends visits from family, a few around the house projects and trying to make the most of the warm weather I was still able to tackle a few projects here on the blog.  The biggest one being the newly organized Printables Pages.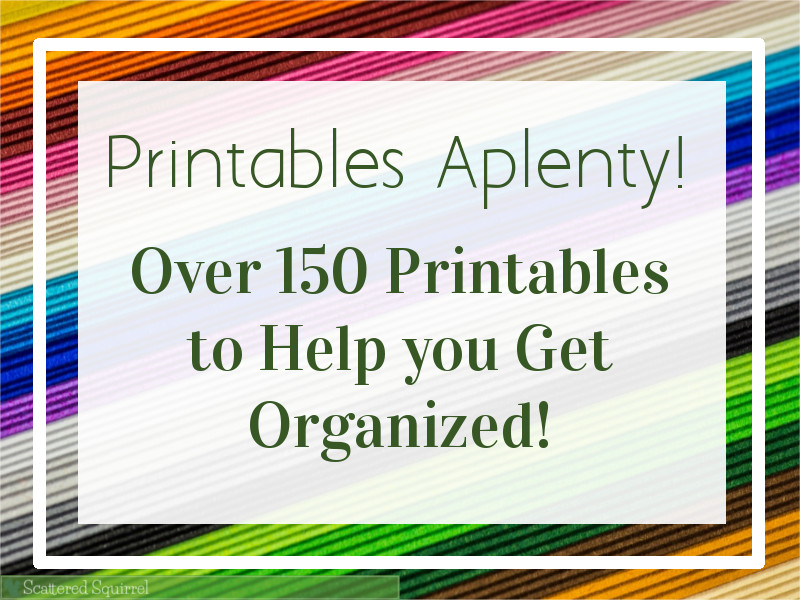 Take some time, while you're here to wander around on them.  I'm still thrilled to see them more organized and much more user-friendly.  With the helpful advice of some of my friends I was able to update the galleries, and create a table of content for each page!
It seems July was also the month for tips and tricks.
I shared two this month.  How we save money on our grocery bill and …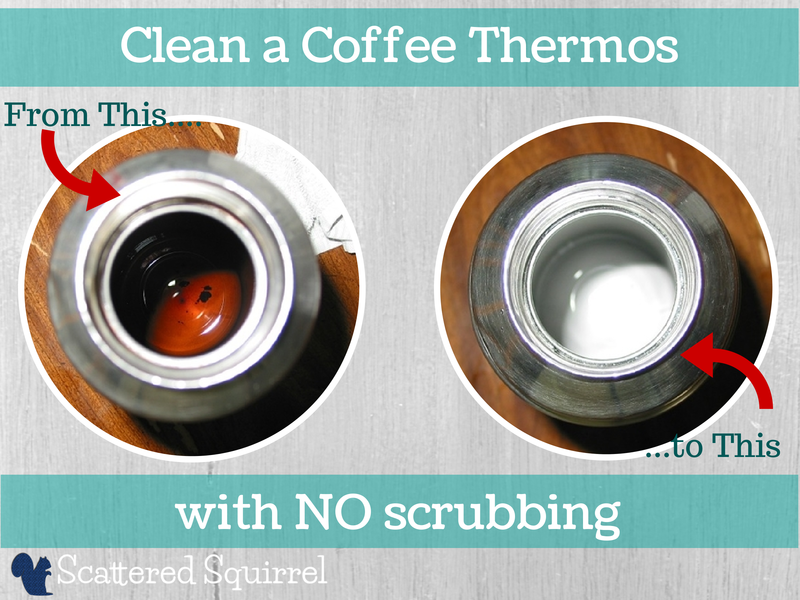 How to clean a coffee thermos with NO scrubbing.  These posts are always so much fun to share.  There is nothing like finding something that works and then passing it on, with the hope that other's will be able to benefit from it.
I had a dream come true this month.
I was given a copy of Pam's book, Plan Your Year, in exchange for a review.  I've re-read it since that post, and still love it.
And of course, you cannot end July with looking forward, just a little.  I got a jump-start on some of my back to school organizing.
It sure felt like it was a busier month around here than it seemed.  There were alot of little, behind the scenes stuff going on here.  I won't bore you with all the details, but I cleaned up the categories and other administrative/maintenance stuff, and we're gearing up to move from shared server space to dedicated server space, which will hopefully help make things a little more speedy around here.
---
What's next?  
More Back to School posts.
A few organizing projects that I'm eager to share
Possibly switching to the new server/host
Some more printables
A new weekly series, which I'll tell  you more about on Monday
And a few minor cosmetic changes on the blog itself.
Those are just a few of my goals for August.  While I cannot wait to dive right in and start sharing, I'm a little sad to see us passing the half way mark of summer vacation.  I'm not ready for September to come, so I'm going to try to enjoy August as much as I can.
What about you?  What were you up to in July?  What do you have planned for August?