Back to School: It's Not Just for Students
With back to school sales happening in almost every store I step into, it's hard to ignore that school will be starting soon.  While I'm rather sad to be entering into the last half of summer vacation, I'm kind of excited by all the goodies that I'm finding in my favourite stores.  I'm not looking for supplies for our boys yet, as I haven't received any lists from my Teen's school and Liam's school provides supplies as part of our school fees, my creativity is running wild, and I'm seeing so many possibilities, because back to school is not just for students.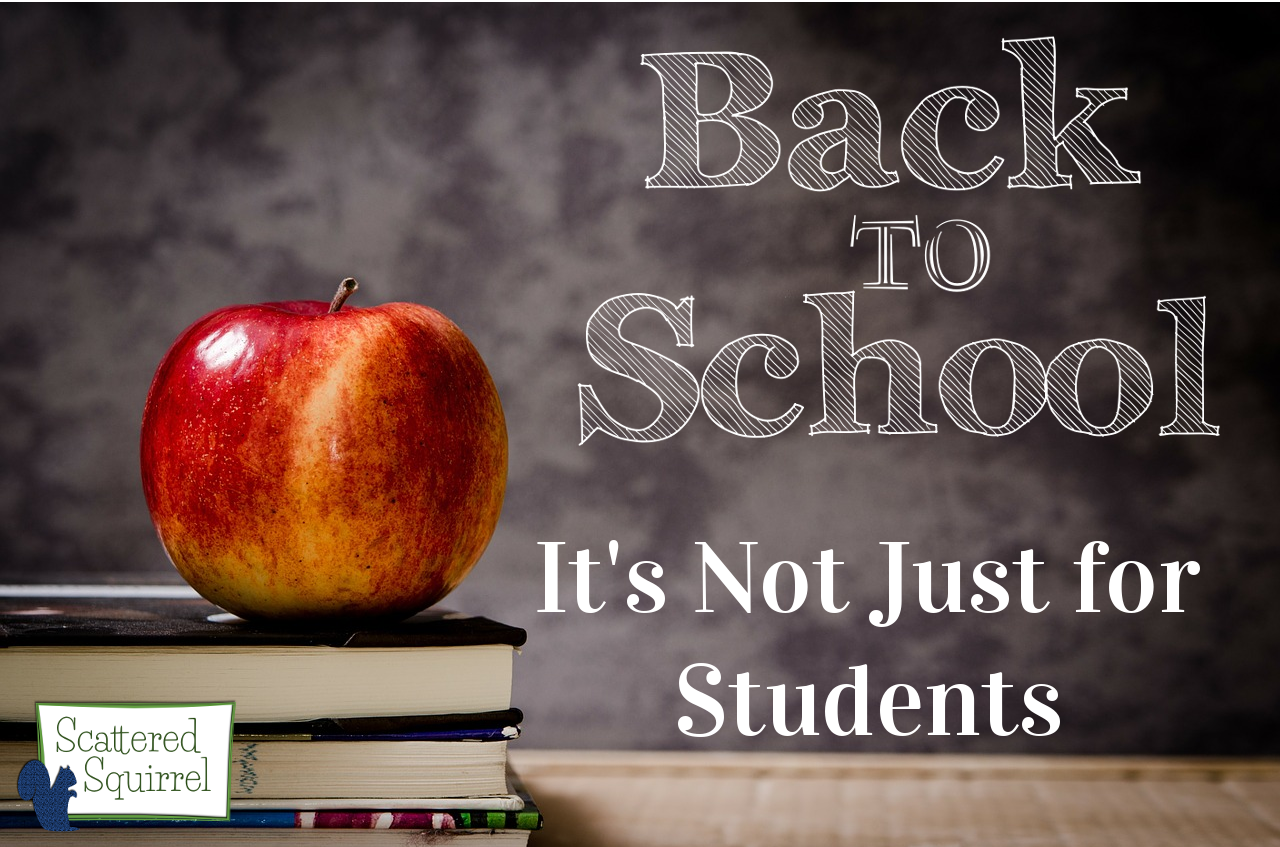 It's Not Just For Students
There are so many other uses for some of the supplies that are hitting the shelves at fantastic prices.  You don't need to have school age children, or even any children to take advantage of some of the sales.
Stock the Home Office
Binders, paper, paper clips, notebooks, staplers…. the list goes on.  All of them are on sale, for prices you may not see again until this time next year.  Take an inventory of your home office and make a list of anything you need.  Now is a great time to grab pens, white board markers, and chalk, not to mention filing cabinets, bile boxes, and folders.  And don't forget about your deck organization.  Many desk top organizers will be going on sale soon too.
Build Up Your Craft Stash
Back to school sales usually have a TON of crafty items on sale too.  Marker, crayons, glue, and construction paper can usually be found at great prices.  Grab some kid friendly ones for you kiddos and some fancier ones for you.  Sure they're not scrapbook store quality markers, but sets of Sharpies are on sale at most places right now, and they come in so many beautiful colors now.
Make Your Perfect Planner
Now is a great time to stock up on planner supplies.  Post-it notes, stick tab divider labels, pens (again) and cute binders are filling the shelves.  If making your own planner isn't your cup of tea, check out all the planners in your favourite office supply store, you might be surprised at some of what you see.  If you don't mind a little Print-It-Yourself when creating the perfect planner, hop on over and check out the planner printables that I have here.
The Gift of Giving
Don't stop with home office and craft supplies.  Think outside the season to Christmas, birthdays or parties you know are coming up.  If you know someone who loves to write, pick up a set of colored pens and a pretty notebook to include as part of a gift to them.  Know someone who loves to cook?  Index cards are on sale for a great price.  Pair them with a mini photo album (Make sure your index cards will fit in the photo slot) add a set of pens or pencils and you have a mini cook-book.  And what about those birthday parties?  Crayons would make a great addition to goodie bags.  Or for the techie in your life, how about a tablet case or screen protector?
Don't Forget Your Home
Have you been to the stores recently?  Everywhere I turn it seems that crates, baskets and bins are going on sale.  Check the section of Target and Wal-Mart that are targeting dorm living, and you'll find laundry hampers, waste paper baskets, even desks and office chairs.  Now would be a great time to grab some of those.
School Supplies for the Work Place
This one is pretty much the same as the home office.  If you work outside the home and you know your workplace needs some supplies maybe mention to your supervisor or whoever is in charge of purchasing items, that now is a great time to pick some up.  Small businesses especially can benefit from being able to save a little on needed supplies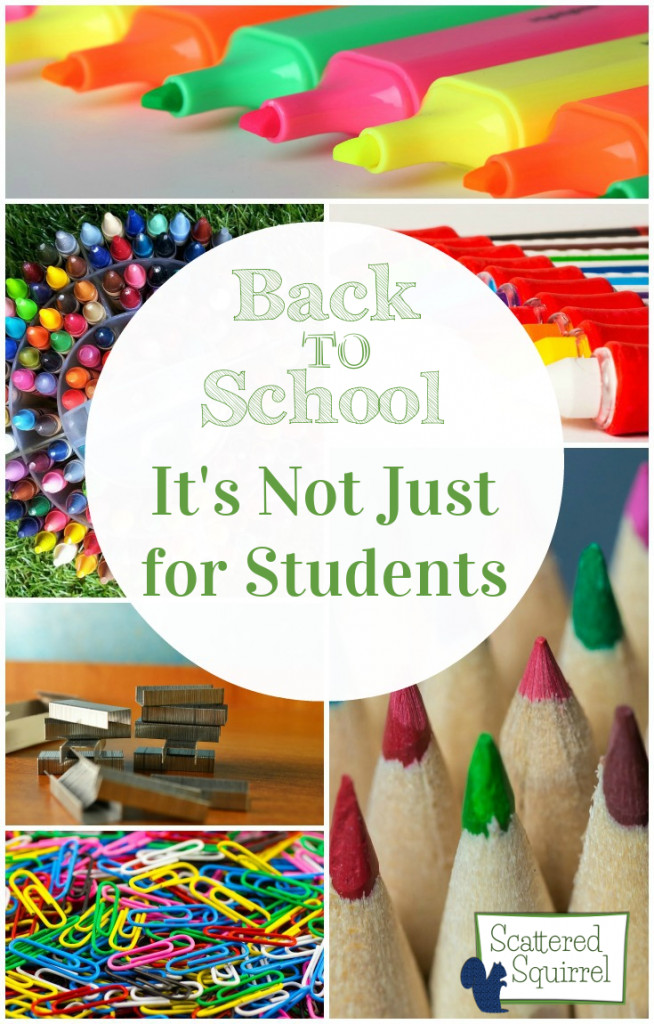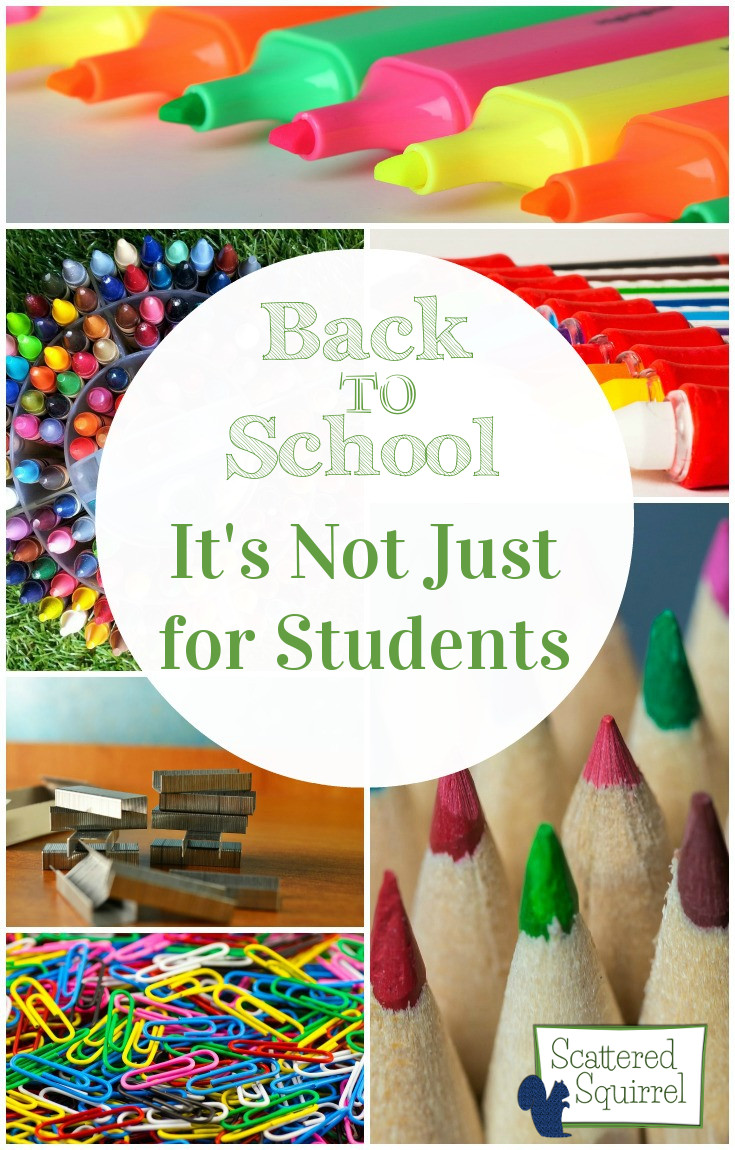 So you see, back to school shopping doesn't just have to be for students.  You can find a whole host of items that can be used in many different areas, for many different things.  Next time you're out a store, even if you don't have kids going into school, take a moment to look through the sales, you never know what you find!
What are some of you favourite things to stock up on during back to school?