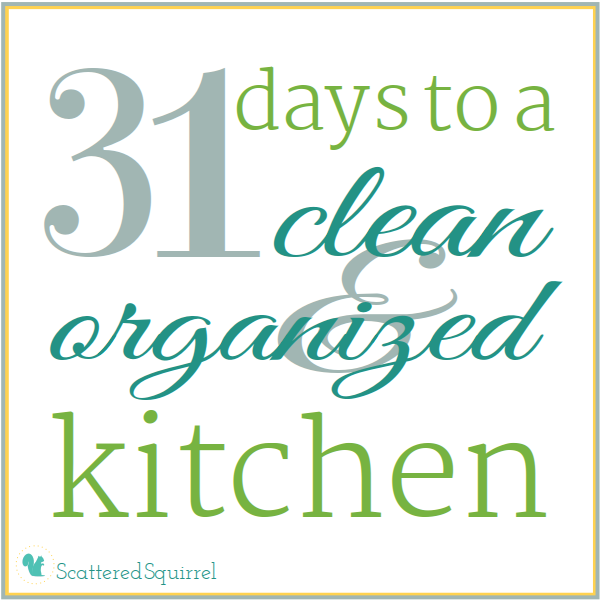 Welcome to Day 1!  Are you as excited as I am?  If you're just joining in, I'm spending the month of October battling my arch nemesis, otherwise known as my kitchen!  All month long I'll be tackling small organizing projects, building cleaning tasks into our daily routine, and I'm finally putting together my Kitchen Binder.  By the end of the month my kitchen will have systems in place to help my family and myself keep it organized, our recipes and meal planning will all be organized and easy to get to, and the whole family will be playing a part in keeping on top of the kitchen cleaning.  I'm ready to get this adventure started, who's with me?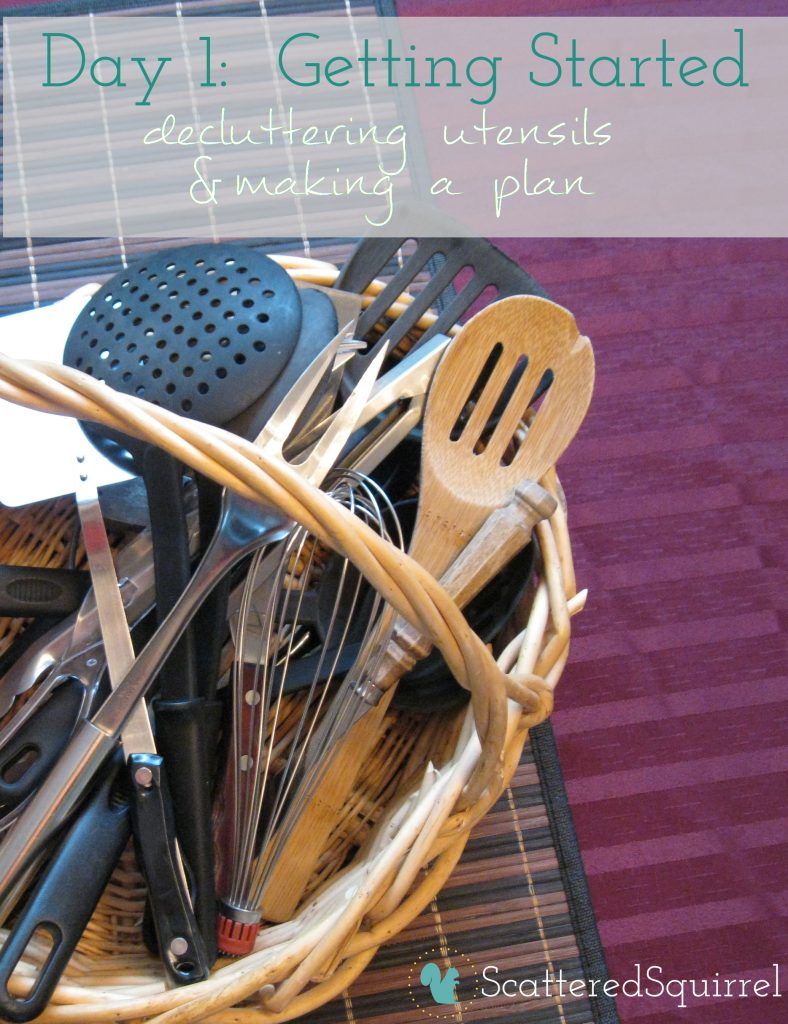 The first thing I did this morning was to collect all of our cooking utensils into a basket.  I'm sure you've heard of this organizing trick before, but in case you haven't here's the idea.  You collect up the items you think you have too much of and put them in a bin or basket.  Set a time limit, (mine is one month) and during that time after you have used an item from the bin you put it away.  At the end of the month take a peak at what is left in the bin and remove any specialty items that you know you need, even if you didn't need it that month.  I'm talking about things like basters or ricers, items you know you need for holiday meals or special dishes that you make.  Whatever is left in the bin is good to go… out of the house.  Donate it, sell it in a garage sale, recycle it, whatever you need to do to make sure they don't end up back in your kitchen cluttering things up.
Next thing I'm doing, is to make a plan. To help me with my plan, I'm using my Room Organizer printable.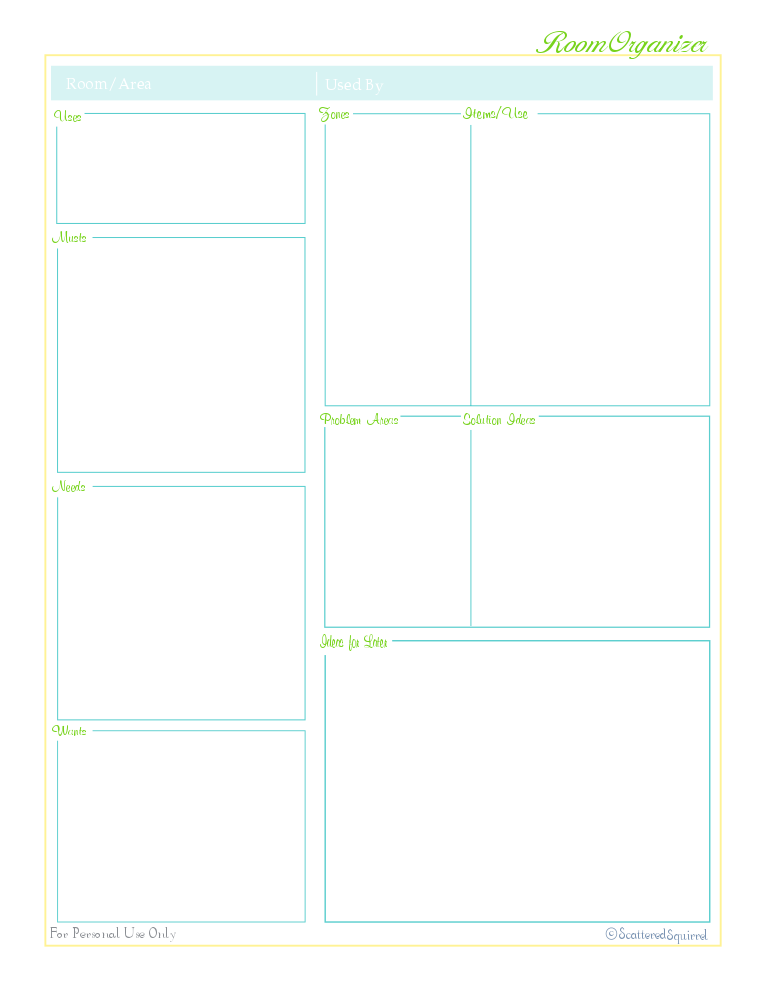 I plan on spending some time this afternoon figuring out just what areas of our kitchen need the most attention, and I'll make a plan of attack for how to get from where we are to where I want to be.  As I go through this project, I want to create a list of items we need. Whether it is to replace a broken item or something that would make organizing the kitchen a little easier.  Having it written down will help us make sure that we get the things we need.  I decided it would also be fun to keep track of things I want for our kitchen.  These are items that aren't necessary but are desired.  And then I thought, well I should probably have a list of things we already have.  I was thinking this list could be more for those seasonal items or holiday dishes.  Items that aren't used often.  To keep track of my three lists, I whipped up this printable.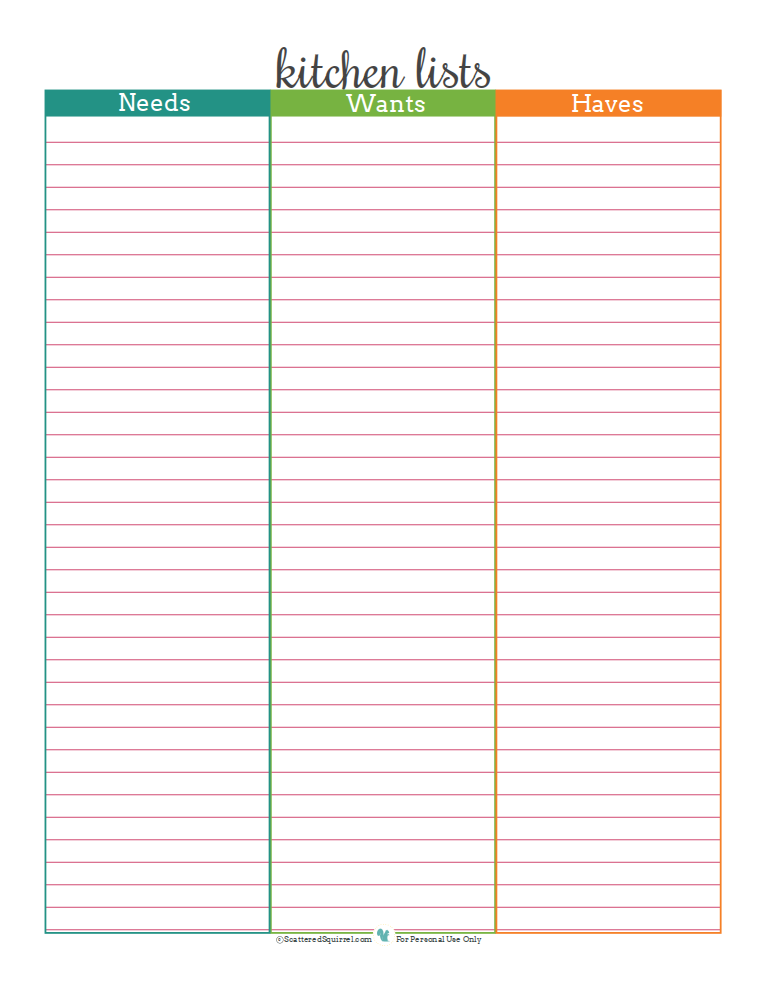 Just a simple little printable, but I think it's going to help up us work towards getting the most out of our kitchen.  You could also use this list if you were planning a kitchen renovation or update.  I don't get to have fun like that since we're renting, but you could totally use it anyway you want.  For now I'm keeping it in the front of my Kitchen Binder.  I have no pictures of the binder right now, I'm not sure how I forgot to take a picture of it, but I do have one more new printable to share with you.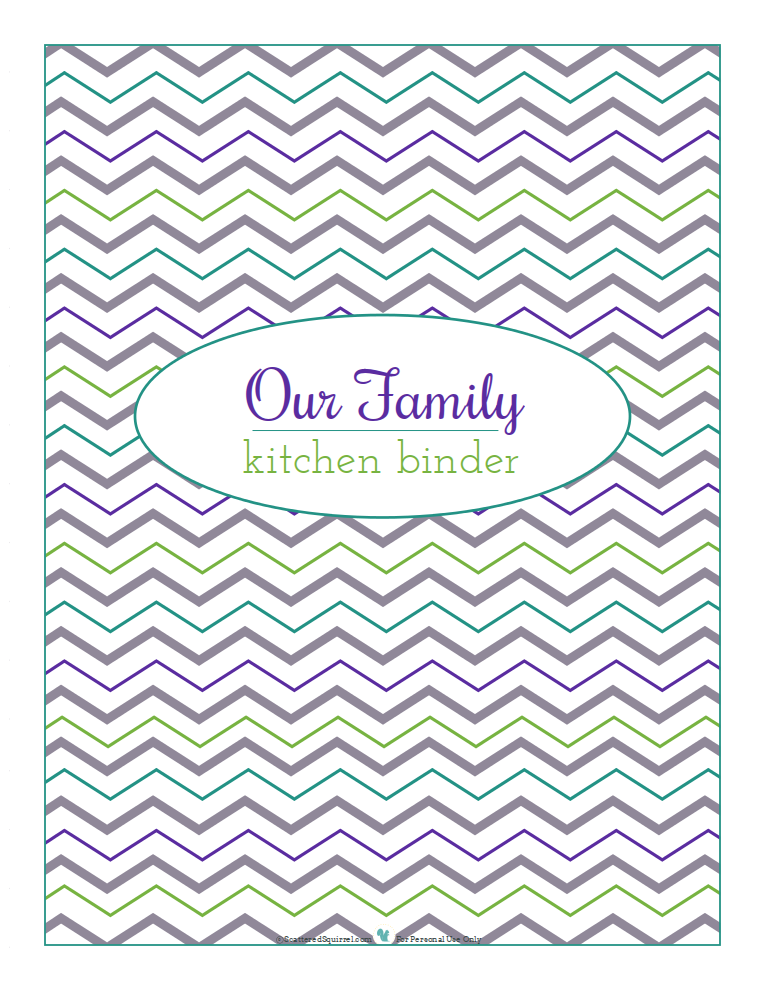 Last month I had so much fun personalizing the family homecare printables for you all.  And, call me crazy, but I thought I would do something similar this month.  From now until the end of October you can get your own personalized kitchen binder cover, just fill out the form below with your name, email and text you would like to appear in the white oval.  Here's the one I made for myself.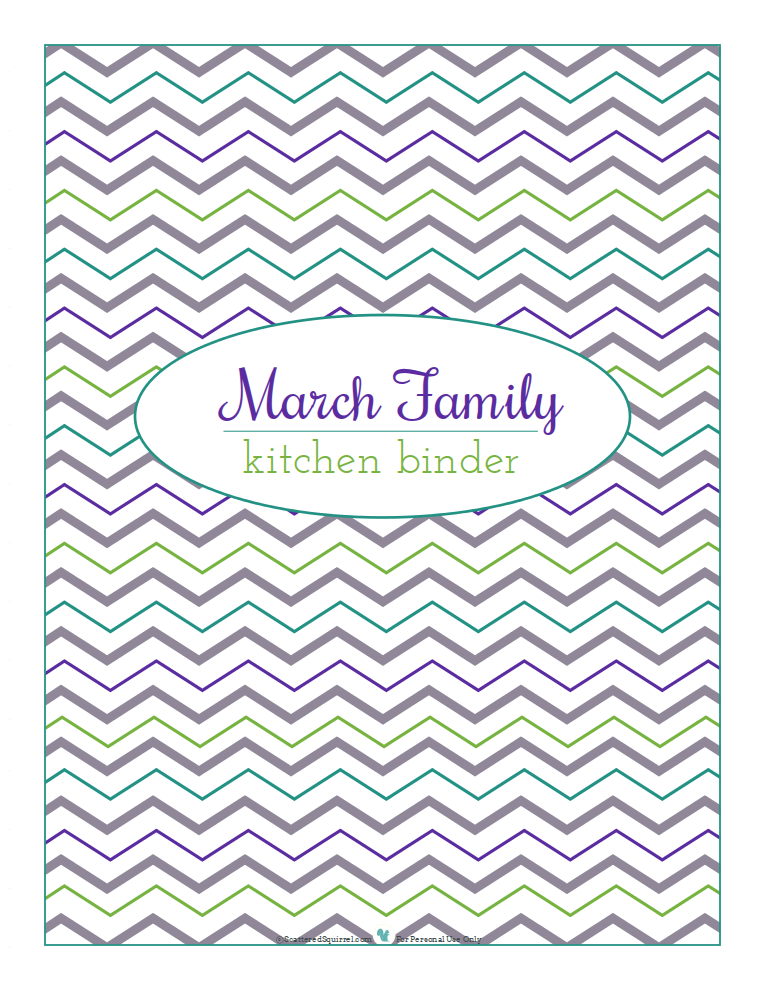 ****This offer is no longer available.  Please check the Printable of the Month Tab for the most current offer****
I hope you enjoy the printables.  As always, just click on the pictures to download your own copy. (except for the customized one 🙂  )  For now, I'm off to make my plan, and tidy up the kitchen.  Tomorrow I'm sharing the basics of our kitchen cleaning plan.  I hope you'll come back and join me then.
Do you have a kitchen binder?  If so, what do you keep in it?