Five Random Things: vol 2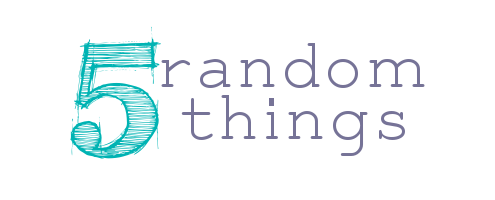 —  One  —
I have never, as in EVER, been on a roller coaster.  I'm not sure if that's a bad thing or a good thing.
—  Two  —
I have watched the entire series of Buffy twice since discovering it was on Netflix Canada.  Once just cause I could, and the second time with my teen because he had watched random episodes with me and got hooked.  (He then went on to watch the entire series of Angel too …  I created a monster!)
—  Three  —
My Timmy's (Tim Horton's) order is now a large double double, but back when Travis first met me it was 5 sugars and 2 cream.  Ewwww…. the thought of drinking that now turns my stomach, but I'll never forget the look on his face the first time he bought me a coffee!
—  Four  —
Our first dance song at our wedding was "When You Say Nothing at All" by Alison Krauss, and Travis and I talked through the whole thing!
—  Five  —
I used to be a night owl by nature.  Over the past year or so I've been trying to turn myself into more of an early bird, and now I'm in this strange place where I'm neither and both all at the same time.  The result was not what I intended and I have no idea how to fix it.
How do you take your coffee?  Are you a night owl, an early bird, or something in between?