Happy Monday, and Happy End of June everyone! Can you believe the month is over already?  I know I can't.  With all the craziness of the end of the school year, some room rearranging and all the 'getting ready for summer' stuff I feel like it's been a non-stop action packed month.  I'm longing for those lazy dog days of summer, but they haven't happened yet.  With so much going on, I thought it would be fun to do a June Recap and Update post, because there's a few things I want to share, but none of them are really enough for a post of their own.  So without further ado, here we go.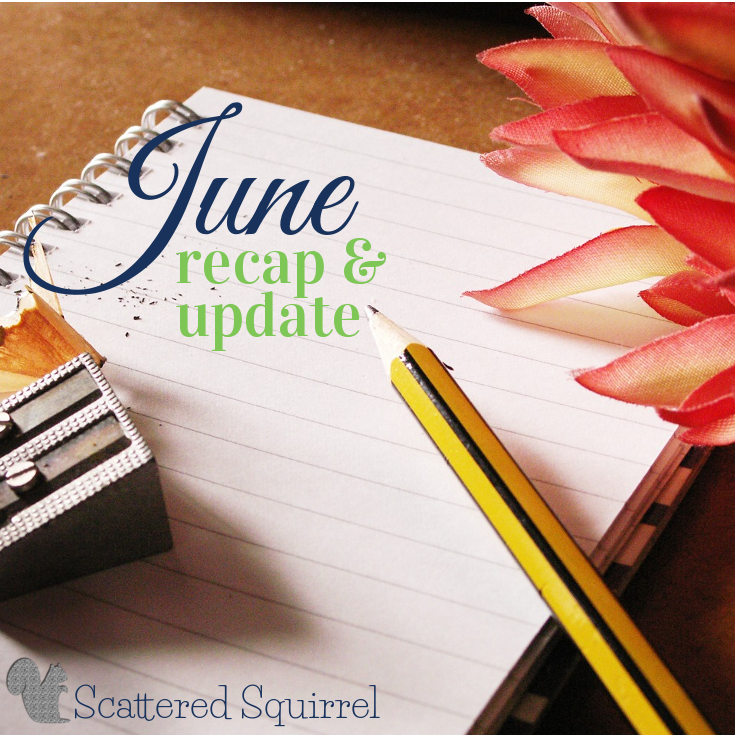 June Recap and Update
June kicked off in typical Scattered Squirrel fashion with a new Printable of the Month.  I've been busy filling requests, and I'm finally getting down the to the end of the list.  Guess that's a good thing since the month is almost over.  Who knew family schedules would be so popular?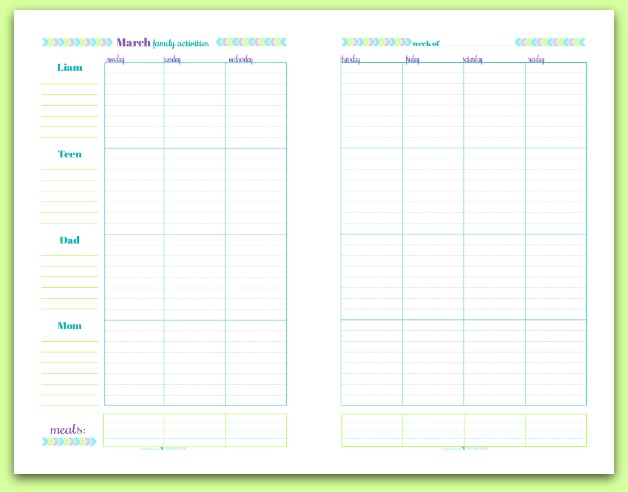 I've been having a lot of fun doing these monthly printables, and I'm thrilled with how many of you send in requests.  However, I'm going to be taking a little break from these for July at least, possibly August too.  This was not an easy decision to make, because I really do enjoy providing these printables for all of you.  This feature is not gone, it will be back in the autumn for sure.  I was running out of hours in a day, and my to do list seems to be every growing.  So, I'm taking a break from doing these so I can take the time spent personalizing and emailing them out to get the printable pages organized and updated.  I just honestly don't have the time for both, especially with the boys on school holidays.  For some strange reason they like spending time with me.  😉  I will be leaving the request form for this month's printable up for one more week, so it's not too late to send in your request.
Speaking of printables, the 2015 Calendars came out this month.  All I can say is my hat goes off to teacher and educators and to anyone and everyone else who needed those for planning next year already.  Organizing anything takes time, dedication and a ton of brain power, to be able to start planning next year when this year is only half over take skills I dream of having!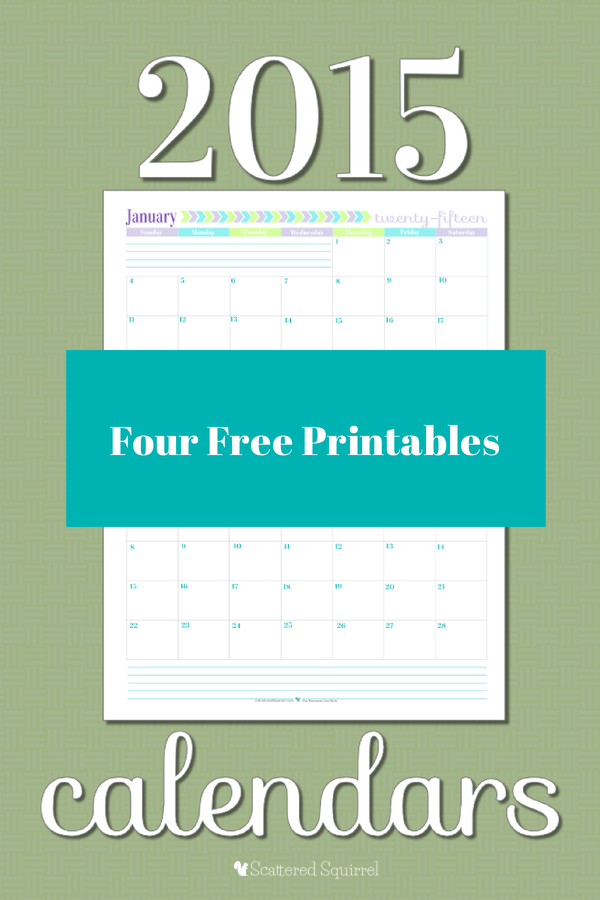 Our Summer Break started two weeks early this year….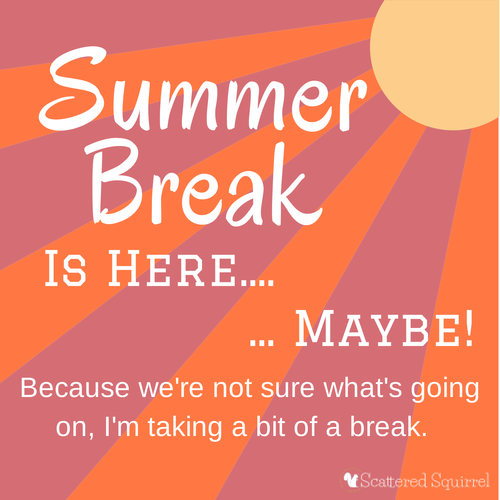 Yes, yes it did start that day!  I took a week off from posting, though I was busy working on behind the scenes stuff on the blog so that I could help get our family into our summer groove.  It was nice to have a bit of a break.  I came back and kicked off our summer with an Easy Summer Organizing post, about how I 'organize' activities to help keep the kiddos entertained during the summer.
Seriously, organizing can be as simple as hopping on Pinterest for a few ideas.  I don't like to schedule things too much in the summer, and if you are in the position where you don't have to shuttle your kids from one thing to the next, consider taking an easy-going approach to organizing activities for them this summer.
These are just a few of the things that happened this month.  In other news, back in May I had my camera's memory card fail on me.  ALL of my before photos from around the house were lost and my organizing posts suffered and got postponed while I moped and mourned over the loss of those photos.  I've finally made the decision to proceed without before photos if I have too.  I hope you won't mind too much.
Which leads us into July.  I have more Easy Summer Organizing posts planned for July, along with some more Home Organizing Planner Printables.  Oh no my friends, I did not forget about that.  I'm also working behind the scenes to get the printables organized and most importantly, easier to see and find.  Those new pages/setups will be rolling out in a couple of weeks.  I read a couple of awesome books that I can't wait to review for you all.  Look for the first one to come out later on this week, and in general, I'm going to have a little fun this summer.  Laid back is the name of the game, and I'm taking the month of July to enjoy not having to plan for anything!
What was your favorite post from this month?  Any suggestions for topics you would like to see more of?
---
Happy End of June!