Family Schedules – June's Printable of the Month
 *** This offer is now over.***
Happy Monday and Happy June!  I'm so excited that June is finally here, I am ready for the boys to be out of school and the lazy dog days of summer to begin.  Of course our days are not really lazy, but one can dream right?  You know what else has me excited for June to be here?  A new month means it's time for a new Printable of the Month, and I'm super excited about the ones I have for you this month.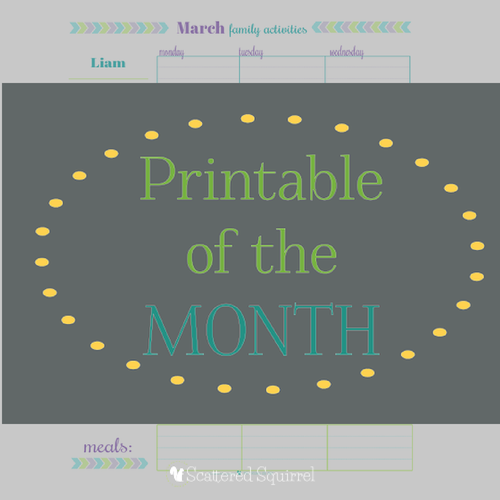 This month I'm hoping to help you keep track of what going on with your family with personalized family schedules!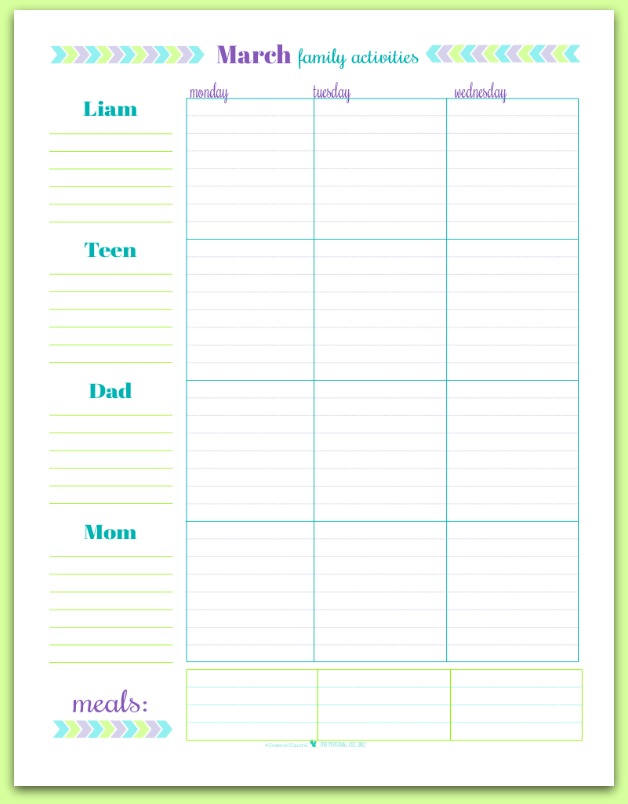 These family schedules are designed as a two page planner to that you have plenty of room to jot things down.  Assign each family member a section so that you can easily see who is doing what each day.  I included a space to jot down reminders under each name, and as you can see, at the bottom there's even a spot for jotting down your meal plan for the week.
Aaaaand there's a half-size option!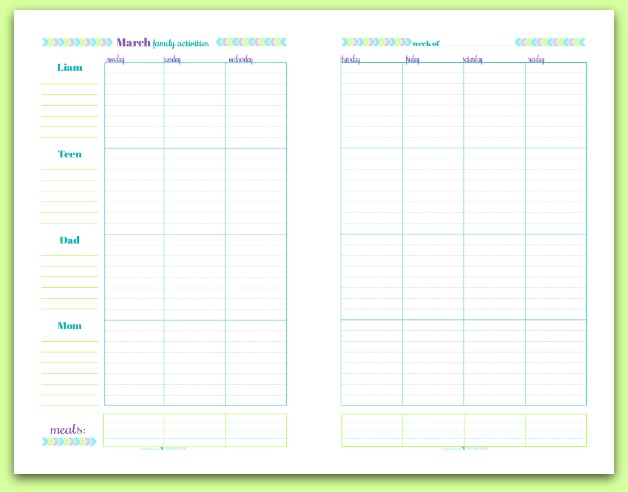 All you need to do get your copy is to fill out the form at the end of this post.  All the options are there, and if you ever have any questions about the printables feel free to use the comment section of the form, or send me an email, or leave a comment on the post.
Non-Personalized Family Schedules
And because I know that not all of you want the personalized option, here are the generic, fill in the blank options.  Just simply click the picture to down load the one of your choice.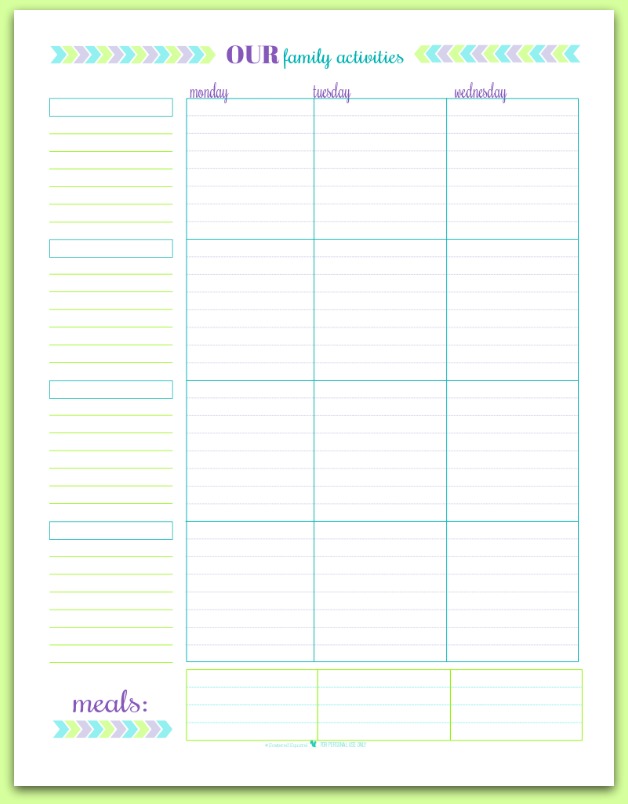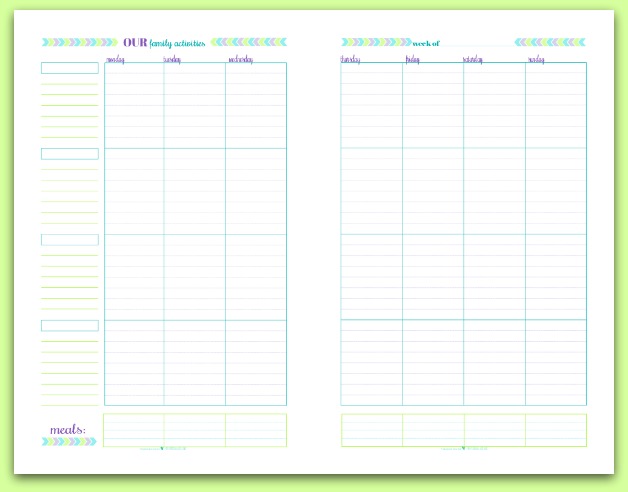 The personalized options will be available until July 2nd, 2014.
---
So what do you think?  I would love to hear your thoughts!
Happy Printing!
I'm linking up at these
fantastic parties.