Happy Wednesday everyone! I hope you all are having a great week. I have spent the last week fighting with my memory card. Sadly, even after handing it over to the tech wizard I call husband, there was nothing to be done but format the card and start all over. I will not lie to you, I cried. All my before photos were on there….
… but life goes on and I'm sure I will come up with some solution. Until then, I thought I would have some fun and share the one place in my home that doesn't need organizing … my handbag.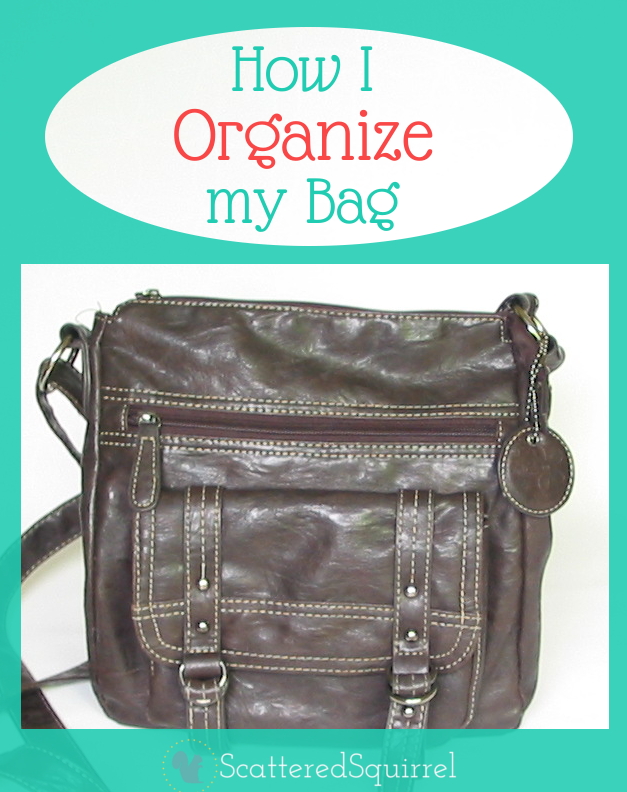 My bag is almost always organized, at most it needs the occasional dump out to get rid of a stray receipt. At least, that's the way it is now. I've had my current bag for just over 6 months now, and I'm so, so, so happy with it still. I chose it for a number of reasons. First, I liked the way it looked. Always important to invest in pieces you like. Secondly, it's a beautiful dark brown, works with black, with white and everything in between, total bonus points there. Then there was the fact that it had compartments. Not too many to make it silly, but enough that I had an a really good idea of what would go where inside it once I brought it home. And finally, it was on sale, and that made it too hard to resist. I know I bought it at Bentley Bags, and it was $19.99 on sale, I don't remember what it normally retails at, but it was well worth the investment.
My third reason for choosing my bag is the foundation for keeping it organized. Combined with limiting the items I carry with me at all time, and it really does sort of take care of itself. The most often used pockets are the two front ones. One is a flip cover the other zips closed.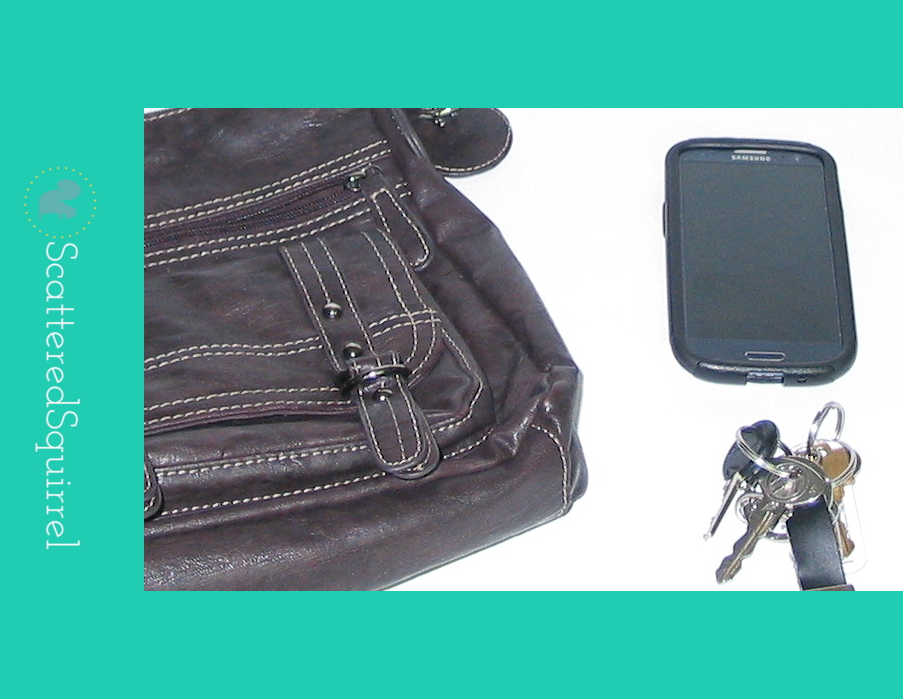 I keep my phone in the flip pocket. Sometimes I'll also toss in a small notepad, or a pack of gum or cough drops, but usually that pocket is reserved just for my phone. My keys find their home in the zipper pocket, and occasionally my coupon holder, though finding coupons we'll use seems to be getting tougher and tougher.
Next up is the large inside pocket. I can fit my planner, wallet and tape measure with room to spare. It was really hard to photograph the inside, but near the top are open pockets. I'm pretty sure they're meant for things like your phone, but I use one to hold my mini tape measure and the other usually holds a portable pack of tissues, but I ran out and haven't replaced it yet. There is also one more pocket in the main one. Almost every bag I've ever purchased has that small, zippered pocket near the top of the back panel of the main pocket. No matter what else may change from bag to bag, I always keep the same items in that pocket,spare feminine hygiene products. (not shown)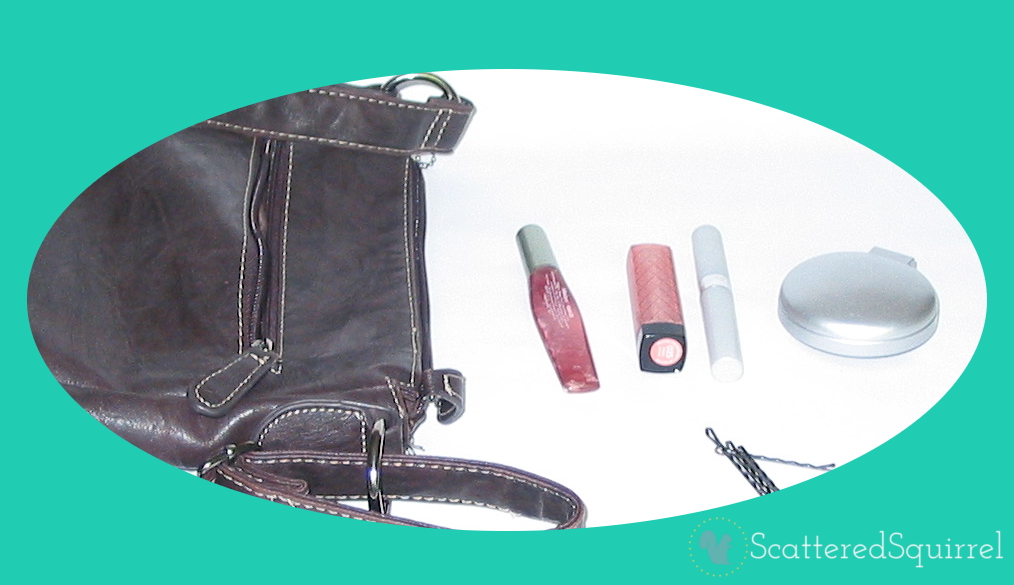 Finally, there's a small zippered pocket on the back that I used to store a few personal grooming items. I have three different lipbalms/glosses, one sheer, one colored, and one clear. I also keep a few bobby pins and a compact brush combo. (that little silver thing on the far right)
And that's pretty much it. It's the first bag I've ever had that stays pretty neat and organized, and it makes running errands sooo much easier when you can find what you need when you need it. Depending on what we're doing I have kits put together to tuck in when needed, but I'll share those in another post.
What's in your bag? Does it stay organized?
Happy Organizing!