Helping Your Sentimental Child Declutter
Happy Monday everyone. I'm over on From Overwhelmed to Organized today, sharing my tips for helping your kiddos declutter their toys.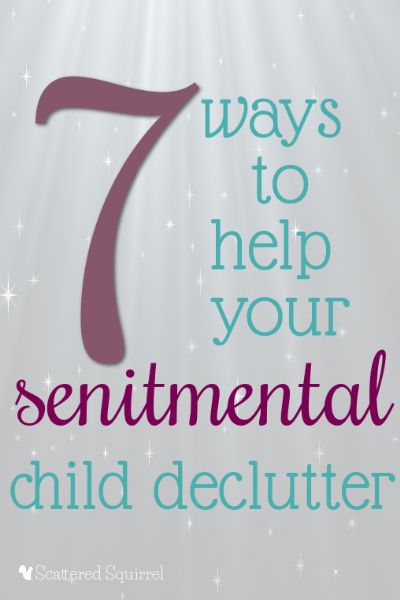 When my friend Hilda, from From Overwhelmed to Organized sent out word that she was looking for guest posters while she's enjoying some much needed family time, I jumped right in.  I love her blog. It's one of my go to places when I'm looking for inspiration for organizing projects around our home.  I knew exactly what I was going to write about too.  Liam and I had recently finished organizing his room, and I was so proud of how much he got rid of this time around, I wanted to shout it from the roof tops.  Then the tragedy happened…. my camera memory card went all wonky and we couldn't get any of the photos off of it.  There were tears, many, many tears, when I finally gave up on it.  So many projects, especially before pictures, were gone, including all the ones from Liam's room reorganization.  A post about reorganizing just isn't the same without the pictures to go along with it.  I was back at the drawing board, so to speak, on this post, when I realized that maybe I just needed to look at it from a different way.  Instead of sharing the project, why not share some of the things I've learned that help me help Liam let go of stuff when we declutter his room.  He's a sentimental child, who holds on deeply to many items.  Letting go, even of broken toys is really tough on him.  I've learned a few things few trial and error that help him through the process.  I hope you'll hop over and check out my 7 Ways to Help Your Sentimental Child Declutter.  (spoiler alert: there might be a printable shared in that post too) While you're there, please check out the rest of Hilda's blog.  She's got so many wonderful ideas and inspiration there, you can't go wrong.
Do you have any tips or tricks for helping your kiddos declutter their stuff?
---
Happy Decluttering!